Warning!
This post is in our archives. Links in this post may have been updated to point to similar cars available to bid on eBay.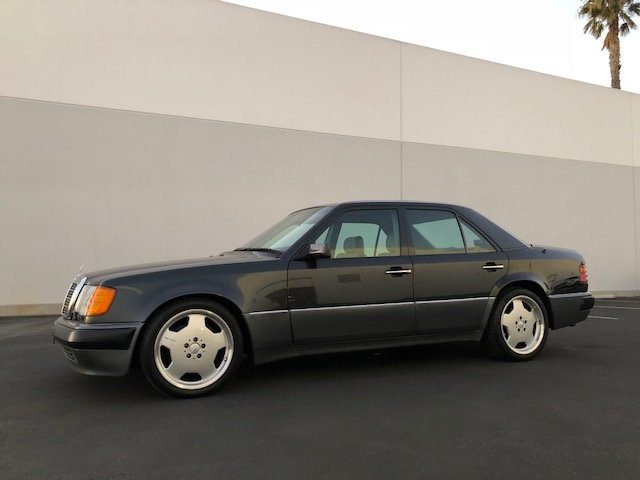 Speculation of value is a crazy thing. Some people go conservative while others shoot for the moon and see where they land. The classic European car market over the past five or so years has exploded and there looks to be no slowing down. The big winners in this market are the rare cars with lower mileage that all of a sudden everyone seems to want. Today's car, a 1993 Mercedes-Benz 500E, is no different. Rare car, lower mileage, mega reputation and street cred leaving everyone all of sudden wanting one, and the Porsche tax added to it for good measure. The thing about this 500E is that I've never seen a price tag this high on the legendary W124.036 before and I still really can't wrap my head around it. How high is it? Are you sitting down?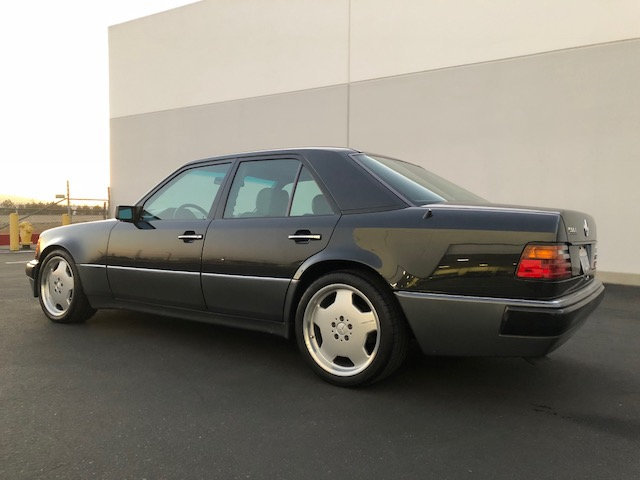 Year: 1993
Model: 500E
Engine: 5.0 liter V8
Transmission: 4-speed automatic
Mileage: 19,959 mi
Price: $89,500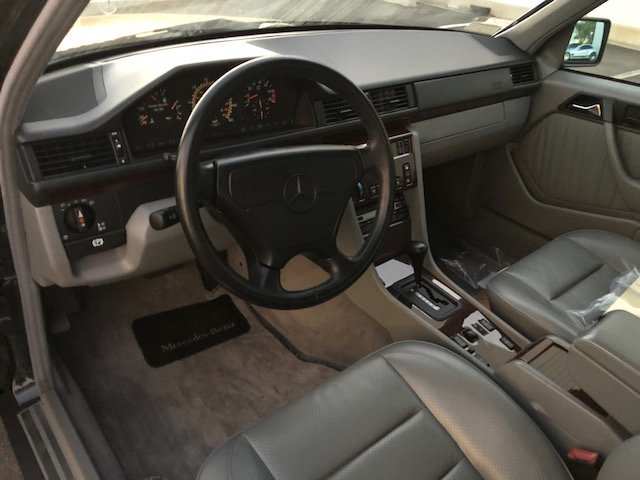 Low original mileage Collector Grade 500 E –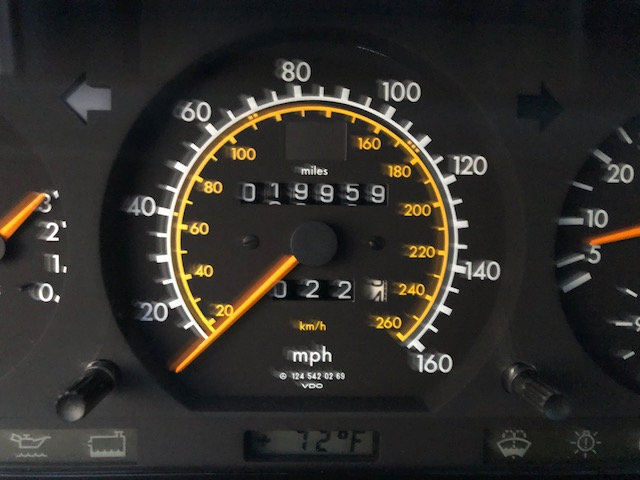 Let's just take a quick look at this 500E first off. It is a nice clean example with just a hair under 20,000 miles on it which makes it one of the lower mile 500Es I have ever come across. It has a few things going for it with the European headlights and 18 inch Monoblock wheels, but at the end of the day I have seen 500Es with five times this mileage look just as nice. Nothing on this car jumps out at me at being extraordinary or totally flawless as this car does have some interior pieces that need attention. The 19,959 miles sure are low, but I don't think it can justify the price tag the seller wants for this car. So how high is it?
The asking price for this 1993 500E is $89,500. That is not a mistake, that is a not a typo. Almost $90,000 for a 1993 500E. The values on these rare beasts have always been pretty good compared to the rest of the Mercedes lineup from that era, but they've never even dreamed of someday turning in to $90,000 cars. I get why the dealer is doing this. Throw out a crazy high price then see if more reasonable offers come in and then settle for maybe 10s of thousands of dollars less than what you asked for in the $89,500. It just blows my mind that something you can pick up in the $10,000-$20,000 range with ease is now suddenly $90,000. Do I think it sells for that? No way. This is a classic case of someone or something over-valuing low mileage all while trying ride the chart of increasing values across the board. Me personally, I would have hard time calling this car a good buy at half that price. But who knows? Hagerty currently values a Concours example at $51,000 – and since they're the ones insuring a chunk of these cars, they likely know. Maybe in another 10 years all of these 500Es will be worth $100,000 and they'll pull this piece up and have a good laugh at how wrong I was.
– Andrew