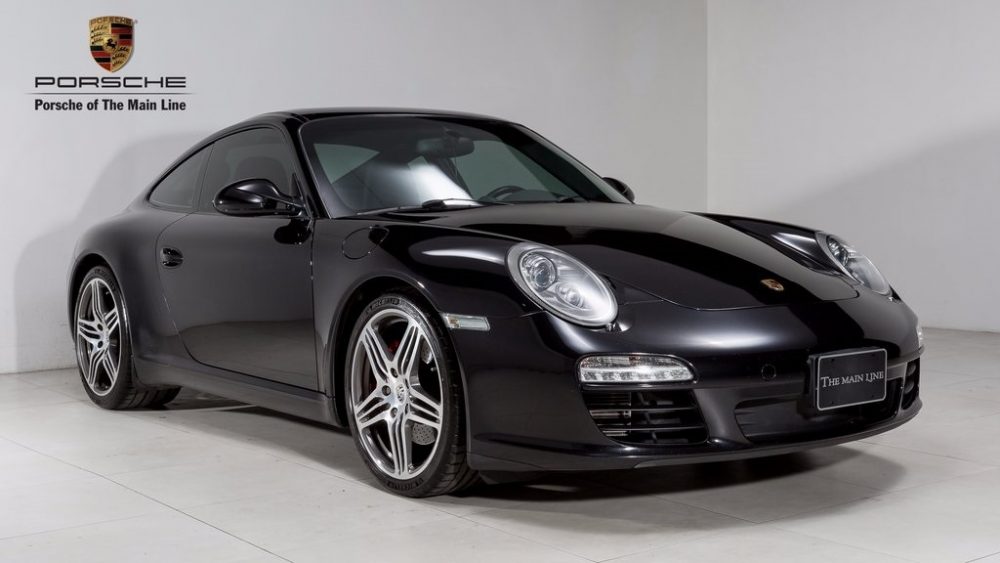 How much does it matter to have a unique car? This is the question I was left with during the search that ended with this 2009 Porsche 911 Carrera S Coupe.
I had set myself a task: I wanted to find a 997.2 Carrera S with manual transmission and I wanted it to be in an interesting specification. I also hoped it wouldn't cost too much. I didn't have much trouble with the 997.2 Carrera S aspect. The manual transmission did eliminate quite a few options since a lot of them seem to have PDK. After that things became much trickier. They're kind of all the same with a couple basic exterior and interior color options. There are a lot of 997s out there though so I kept looking. And to a degree I'm still looking. Ultimately I was left with that question about the degree of uniqueness.
I feature a decent number of black on black classic 911s. I like them a lot and never really find myself wondering about whether they are unique enough. Due to lower original production numbers and the effects of time pretty much any classic 911 is unique. There are certainly those that are far more unique, but still a good 911SC or 3.2 Carrera is a worthy find regardless of spec.
While understandable that seemed unfair to what are surely a large number of very good modern 911s. These cars are faster, more comfortable, and overall easier to live with on a daily basis. They are in most all regards phenomenal cars that I think many of us would be very happy owning. They may not be as visceral or engaging as certain classic cars; their electronic wizardy will cover up plenty of your mistakes. That doesn't mean they aren't fun.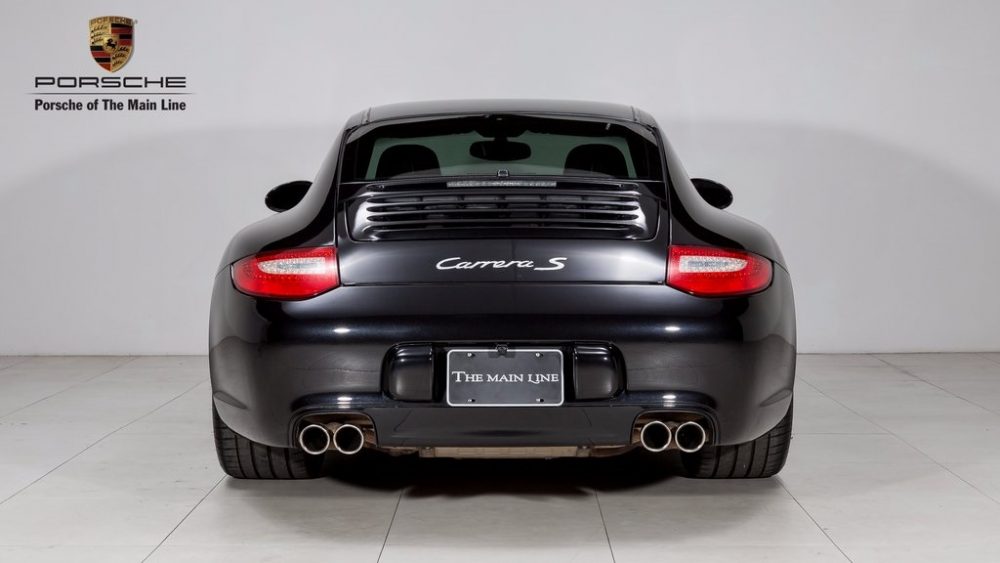 Year: 2009
Model: 911 Carrera S
Engine: 3.8 liter flat-6
Transmission: 6-speed manual
Mileage: 37,380 mi
Price: $53,990 Buy It Now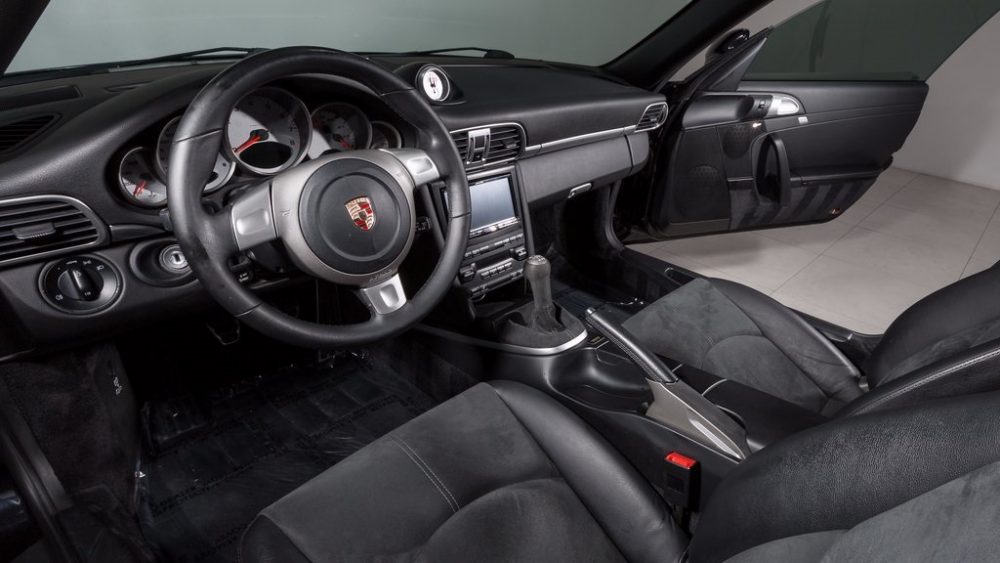 MANUAL TRANSMISSION! CLEAN CARFAX! SPORT CHRONO PACKAGE PLUS! 37K MILES! You are looking at a 2009 Porsche 911 Carrera S! This vehicle has 37,380 total miles on the odometer! It comes fully equipped with Self-Dimming Mirrors, Heated Seats, 19″ Turbo Wheels, Manual Transmission, Dynamic Cornering Lights, Bluetooth Interface for Mobile Phone, Sport Chrono Package Plus, Alpine Navigation Display w/ Reversing Camera, BOSE High End Sound Package, 6-Disc CD/DVD Changer, Floor Mats in Interior Color, Universal Audio Interface, Black Standard Leather, Power Comfort Seats w/ Driver Memory, Porsche Crest in Headrests, Basalt Black Metallic Exterior, and much more! All adding up to an original MSRP of $98,310.00! This vehicle is out of factory warranty. Please feel free to call or email us with any of your questions regarding the vehicle, or stop in, and find out why Porsche of the Main Line was given the award as the top Premier dealer in the U.S. An award given to the dealer who exhibits uncompromising excellence in every phase of business. A title distinguishing us as the best of the best.
Please feel free to call or e-mail with any questions or comments.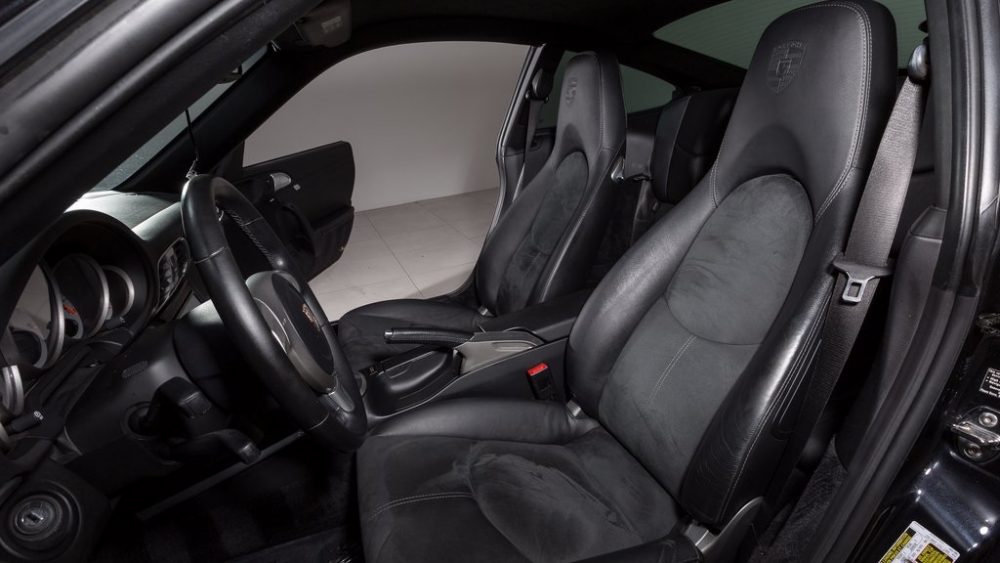 I like this Carrera S a lot. They may be quite prevalent, but I love black cars. I don't necessarily prefer a black interior, but I can live with it. I know many do prefer a black interior so there should be wide appeal with this one. But here you're getting quite a lot: 385 hp, a 6-speed transmission you can shift yourself, rear drive and the mileage is quite reasonable. This isn't a garage queen; we don't have to worry about collector value. The price too seems pretty good.
With as much time as I spend within the air-cooled 911 world I tend to neglect these 911s. In some regard it is because there are a lot of them. But the search that lead me to this one did show me that even though there are a lot of these out there, it still takes some effort to find a good one. For the same cost as a 964 Carrera 2 that probably has a few questions surrounding it this 997 Carrera S likely can be taken home and enjoyed with little worry. I will admit if I see you in that 964 I will take notice and likely stop whatever it is I'm doing as you drive by. That probably won't happen with this 997. I'm not quite sure whether you should care.
-Rob