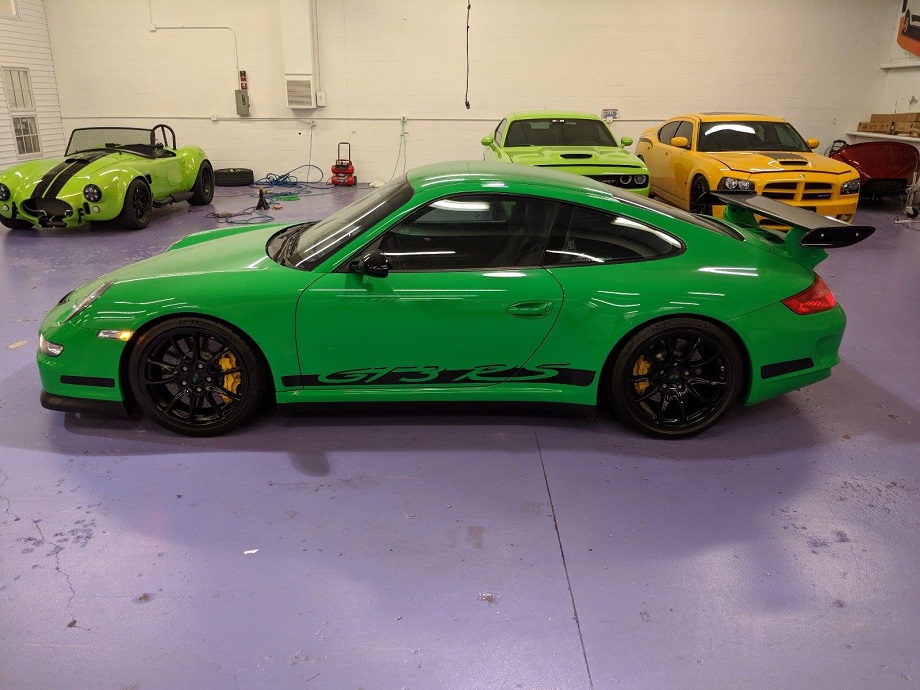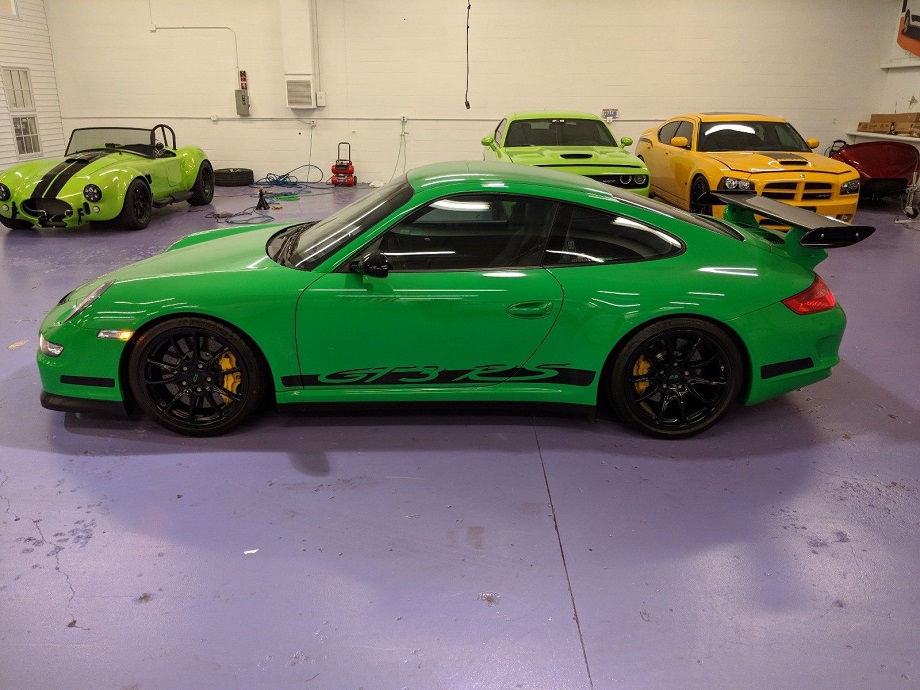 How much do you like green cars? The impetus for the question will be somewhat obvious, though it isn't just the exterior that raises the question. This is a Green 2008 Porsche 911 GT3 RS, located in Ohio, with 10,016 miles on it. Typically this exterior color is referred to as RS Green since it was first made available from 2007-2008 for the GT3 RS, though as we can see the CoA lists it simply as Green. Many also call it Porsche Green. It is paint code 2D8.
Back to my original question. RS Green is a pretty great shade of green. For a car like the GT3 RS it works incredibly well. It also is very rare to come across one. This particular RS is…extra green. The interior too has taken on that green hue with green stitching throughout along with a variety of trim pieces in the dash, doors, and center console painted that same bright green. It's a lot of green so you're going to have to love it.
The other reason you'll really need to like green is the price. As I said these are rare among the already relatively rare GT3 RS and with an asking price of $325K you're gonna have to pay a lot for that rare green.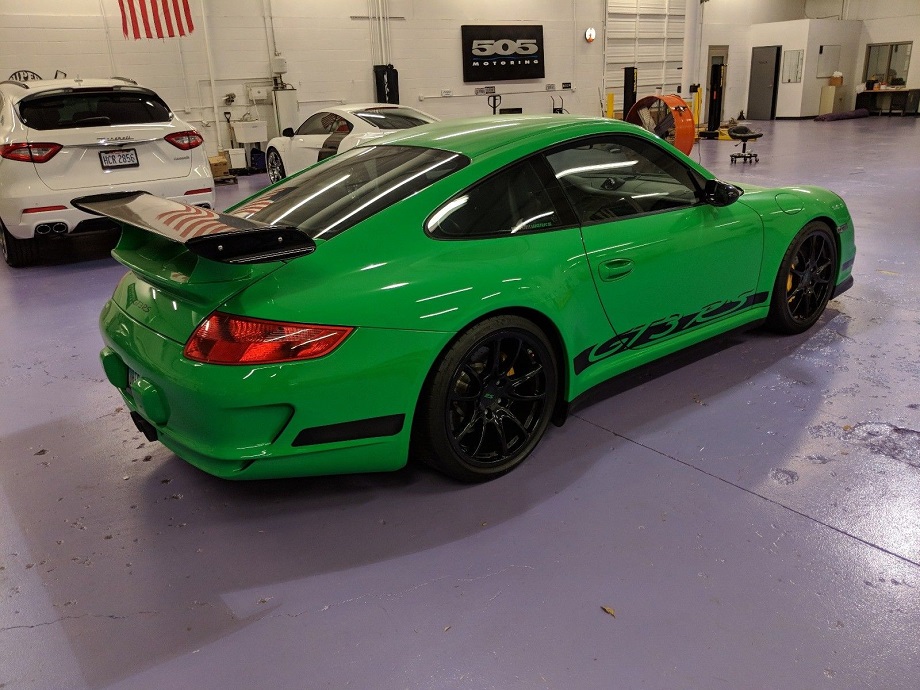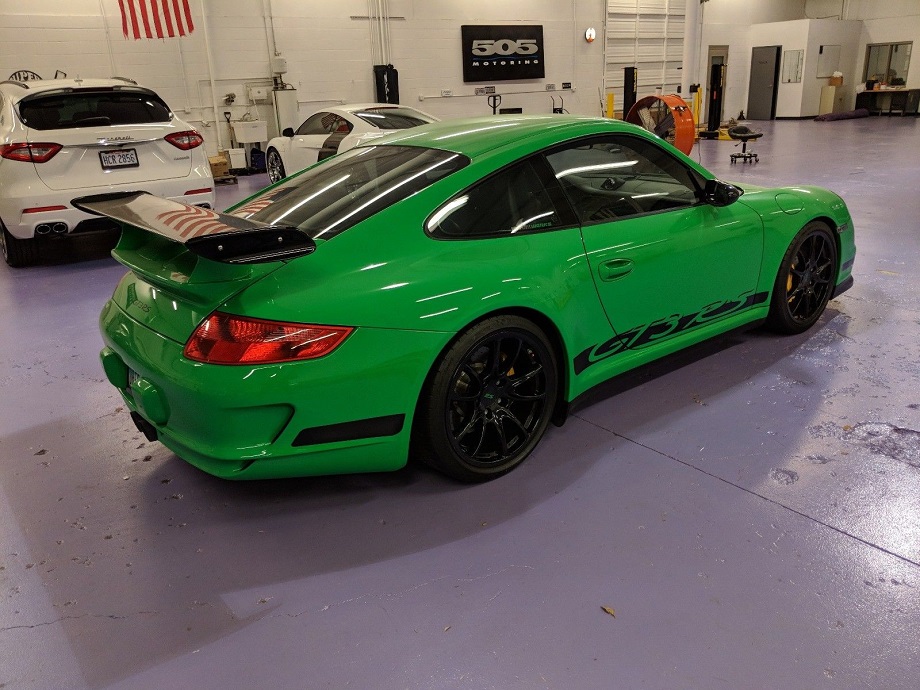 Year: 2008
Model: 911 GT3 RS
Engine: 3.8 liter flat-6
Transmission: 6-speed manual
Mileage: 10,016 mi
Price: $324,900 Buy It Now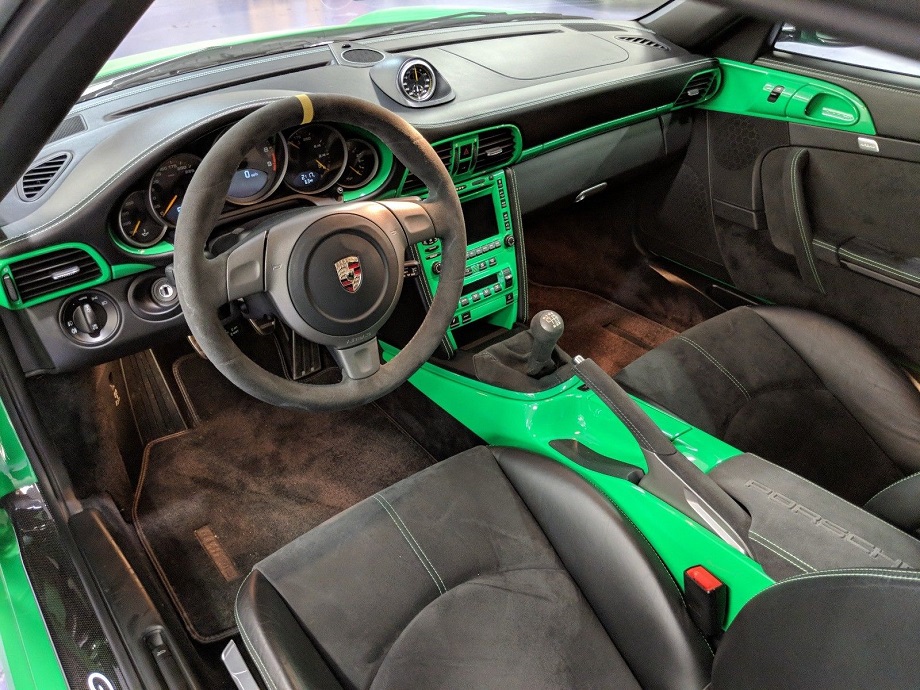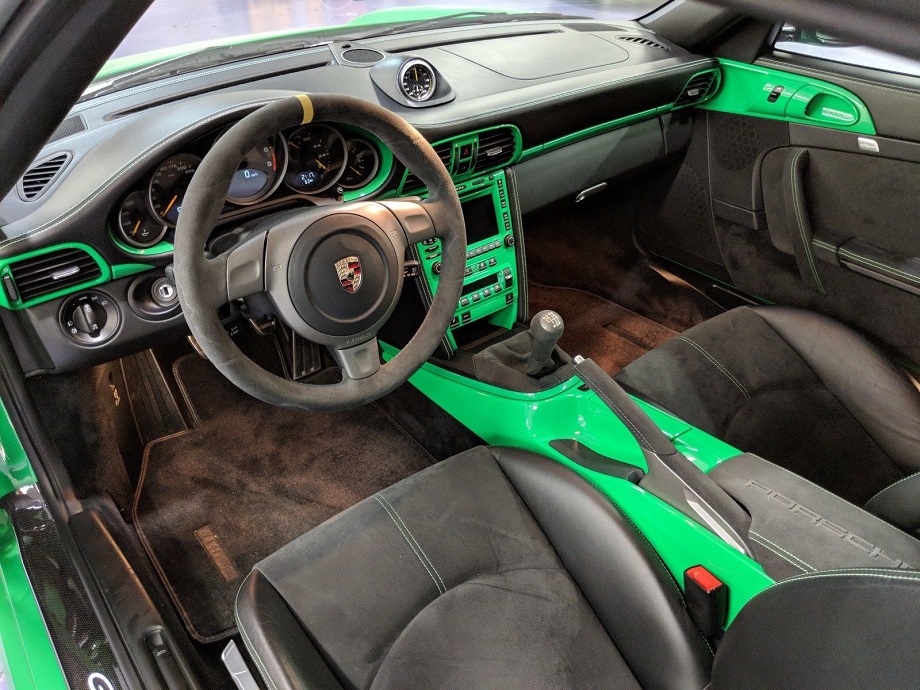 Pleased to present my extremely rare GT3 RS in RS GREEN. This is one of the highest optioned RS's to come out with a $157K sticker. Certificate of Authenticity is attached. This is a ZERO issue car. Services are up to date. Never been tracked. Always garage kept and never seen rain or snow. Interior looks and smells as-new. If you are a PORSCHE fan, you know what this car is. Car has been serviced by PORSCHE of the Village in Cincinnati. No over revs. Car has clear bra on front and behind wheels. Also has a SHARK WERKS exhaust installed. I would score this a 9.5 / 10, so the perfect car for those that have been waiting for a Green RS to pop up. Interior is factory painted. Ceramics and NAV help to separate this from any others. Please feel for serious buyers to call me at 513.236.5061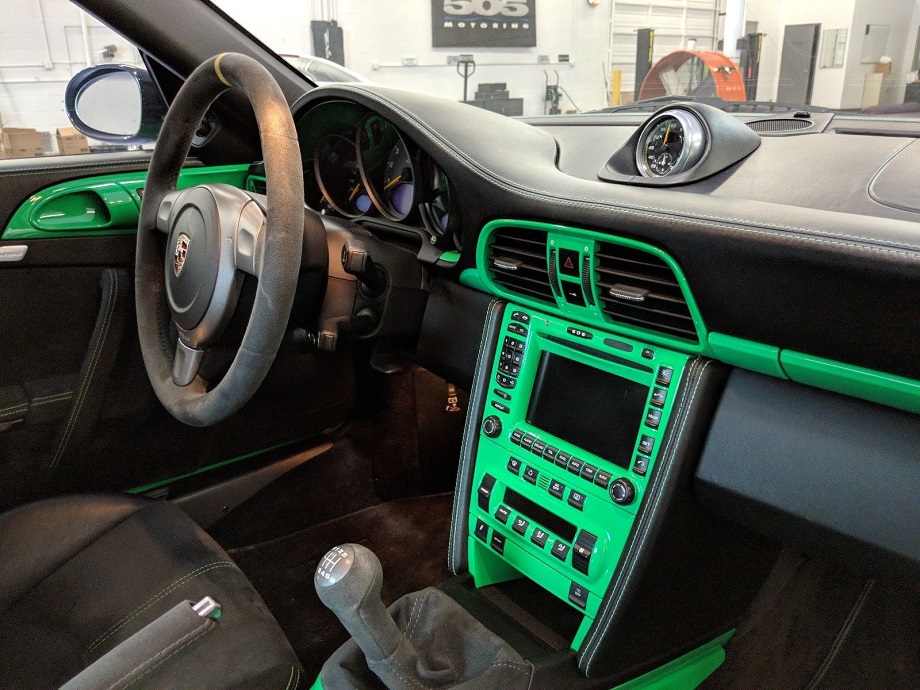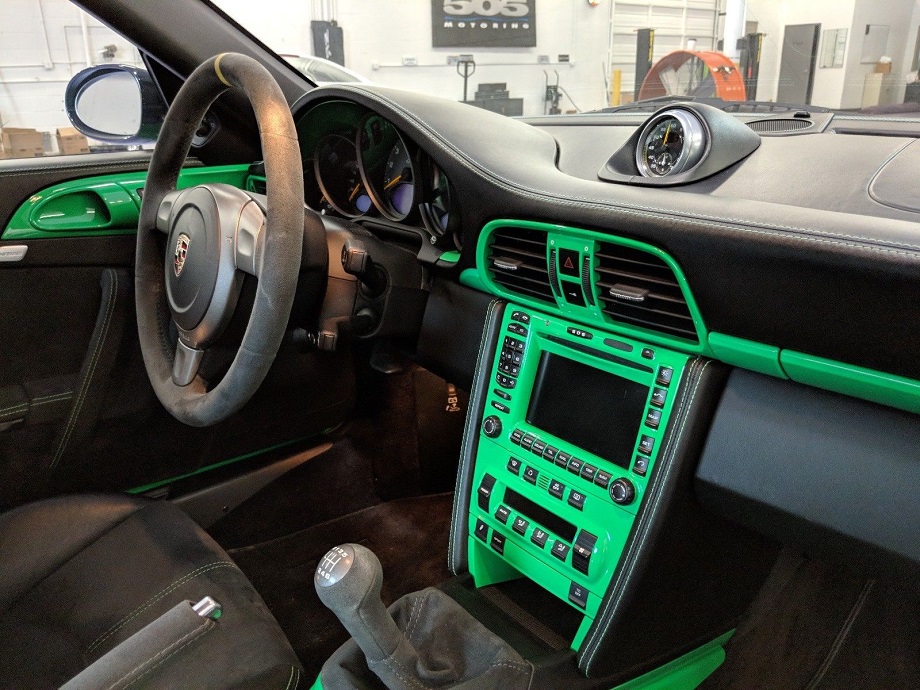 A couple weeks back I featured this PTS green GT3 that I thought might be Viper Green (paint code 225). Carter chimed in to suggest it might be PTS RS Green. Both were available as PTS options on the 991 and I'm still not sure which it is. We aren't shown the paint code for the GT3 so without that or seeing it in person alongside another known green 911 we can't know for sure. The two greens simply are too similar.
Personally, I prefer Viper Green for its historicity. When I've seen the two side by side I also have thought it the better color, but the differences are so subtle that I certainly could change my mind if I saw them in person. Both are great and I think RS Green is the slightly darker green of the two.
Of course, this GT3 RS isn't paint-to-sample and we know exactly what color it is so none of that will be of concern here. The concern is simple: how much is that green exterior, along with the many green interior pieces, worth relative to any other GT3 RS. This asking price is more than $100K higher than what I typically see for these models. Is it worth it?
-Rob