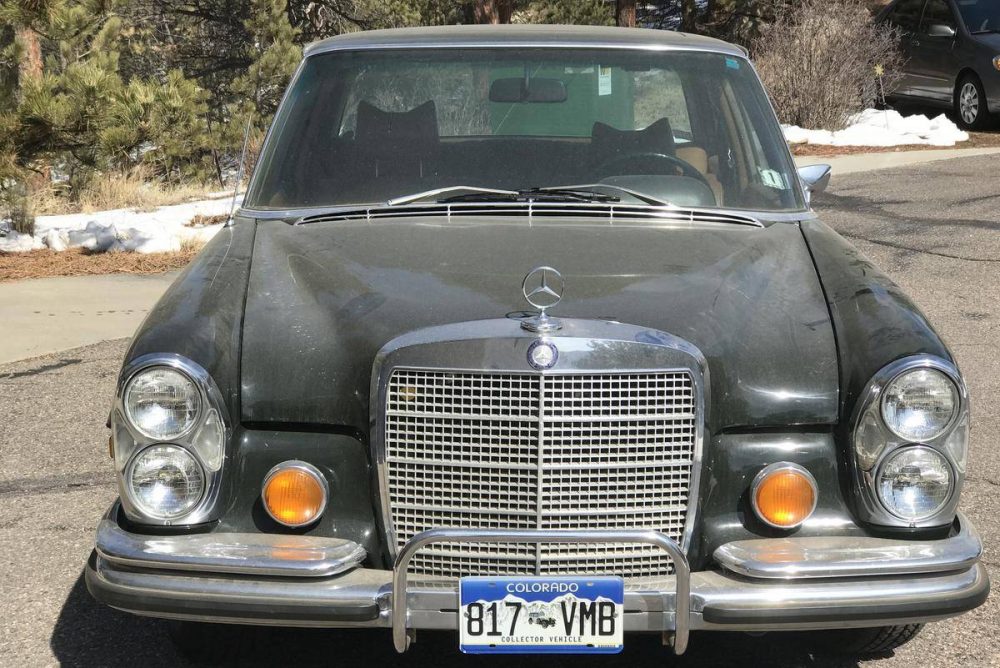 I love a good ownership story as much as the next person. The majority of the time, they have some kind of celebrity tie simply because the nature of the cars we deal with. We've done Lennon, Elvis (twice), actual kings, the Great One, Sweetness, Air Jordan, and both Steve Jobs and Bill Gates. For every giant name, there are not so giant names that still have a great story behind them. Today's car, a 1973 Mercedes-Benz 280SE 4.5 up for sale in Colorado, is one of those stories.
This W108 was purchased new by the seller's mother in July 1973 to park beside her 450SL where she proudly posed for photos looking very stylish in proper 1970s clothing. It has remained with her ever since and she still takes occasional rides in it at the ripe old age of 102. It isn't a pristine example or even a very nice one, but I really don't have much of a problem with that. To keep a car over 45 years and continue driving it over that time is no easy feat, even for something as solid as a W108. Sadly, the time has come for this car to find a new loving home for the next 45 years. I just wish I was closer.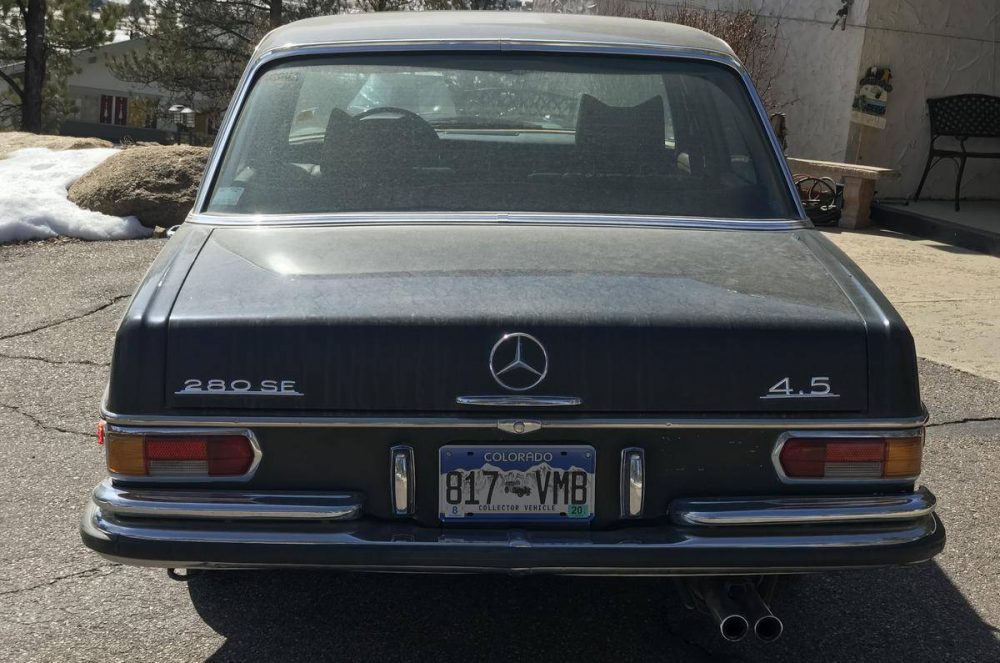 Year: 1973
Model: 280SE 4.5
VIN: 10806712020567
Engine: 4.5 liter V8
Transmission: 3-speed automatic
Mileage: 105,000 mi
Price: $12,000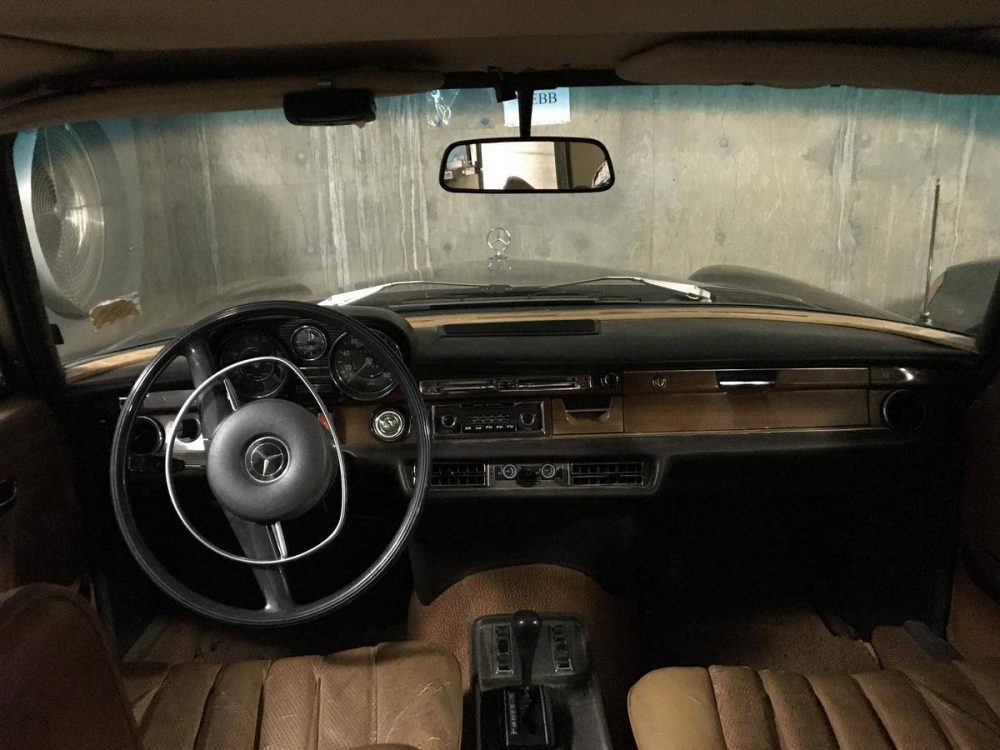 One of the last 280se – 4.5 sedans sold in Boulder CO.
My mother purchased this car new, in June of 1973, and she still likes to ride in it at the age of 102!
We need to sell it to get a car she can get in more easily.
She put all the miles on it herself, up to 100,000, now I drive her around once a month.
It is all original and has had the fuel lines replaced to accommodate the new ethanol fuel mix here in Colorado.
It has its quarks just like mom, but it is still faster than my '73 – 450SL.
Looking for a new loving home!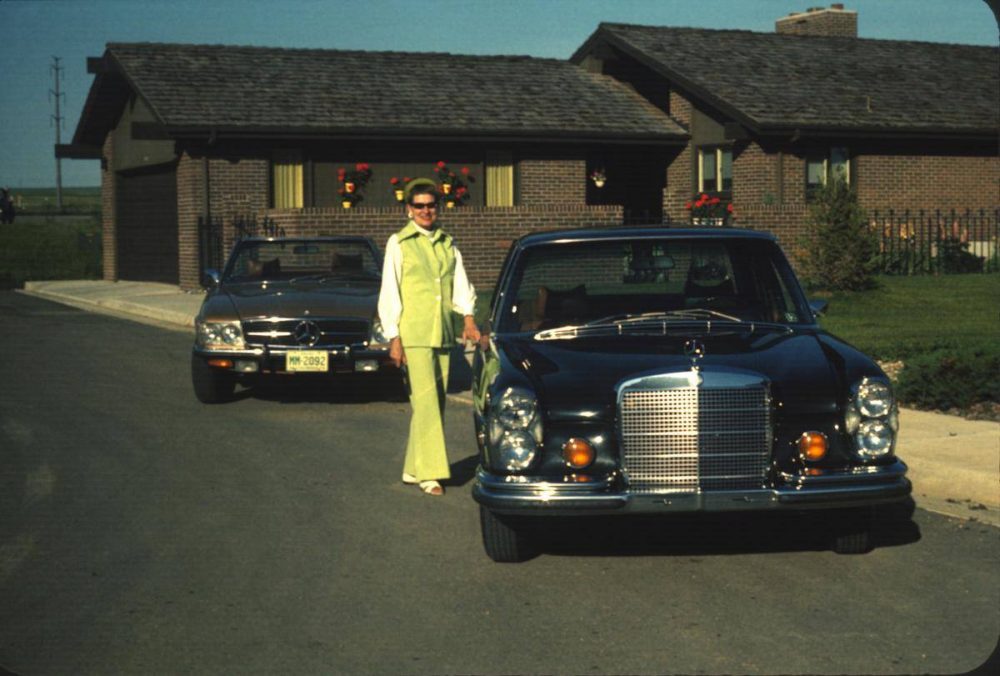 Like I mentioned, a concours example this is not. The paint looks very tired and the original leather could use a nice cleaning and conditioning. The good news is that it doesn't look too far gone and could probably be saved without much trouble. Mechanically this car is a bit of a question mark, but the fact that it is still moving under its own power and reportedly still driven is a good sign. The M117 is a hearty lump as long as you look after the timing chain guides.
This car priced at $12,000 is about market value for one of these in this condition. One interesting thing about the story is that the car was bought in July of 1973, which means this was sitting next to the all new W116 that launched in late 1972 to replace the W108/109. I'm a little surprised that these lasted on the dealer lots that long and I'm curious they discounted them any to get them moving. Nonethless, a great story that I hope gets to live on.
– Andrew