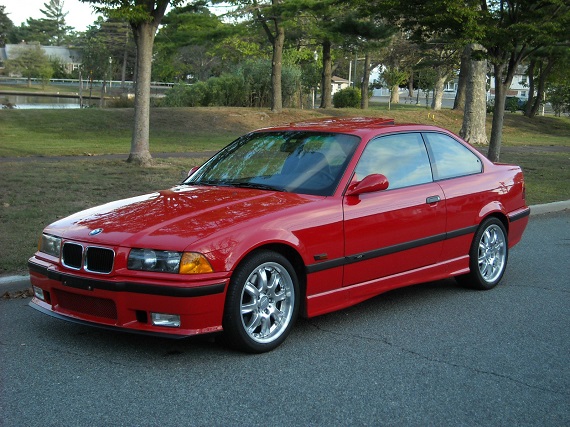 What is the price for perfection? We saw Andrew look at a perfect and near brand-new W220 S500 yesterday, but his cutting critique of that car was, as several people noted, spot on. It's not a desirable model, nor is it one that is likely to be collectable anytime soon. For some time, the same was said of the E36 M3. However, quickly things are changing. Several high-priced examples have come to market recently that have investors questioning if the E30 is the go-to it was for the past two years. Most notably, we saw the one-off Giallo Canadian Edition '94 M3 hit near $65,000. That car looked near showroom fresh, having only accrued 30,000 miles since new. Today's example has only about one third of that: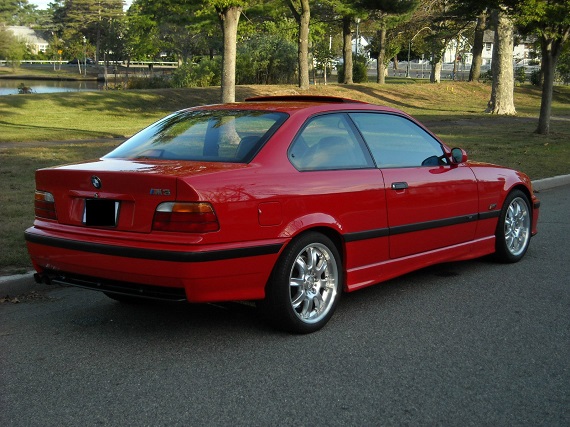 Year: 1995
Model: M3
Engine: 3.0 liter inline-6
Transmission: 5-speed manual
Mileage: 12,821 mi
Price: $55,800 Buy It Now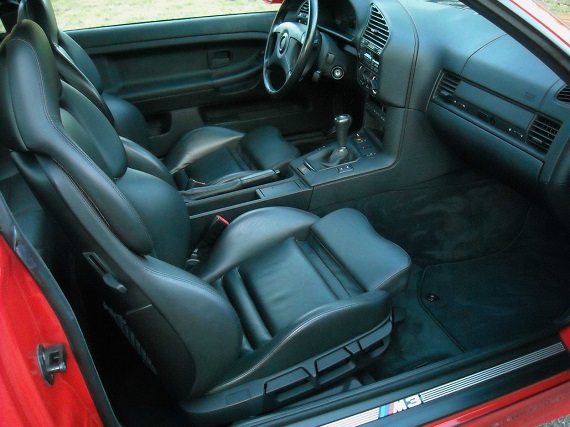 1995 BMW M3 Coupe, Mugello Red with Black interior, 12,821 miles, 5 speed manual gearbox. Factory sport package car with all 3 available options for 1995 – heated seats, sunroof and cruise control. This is a first rate, investment grade example of a 1995 M3 coupe that belongs in a collection. Contributing to the mileage and condition is the fact of it always being loved and meticulously cared for by it's original adult owner, a priceless attribute that can not be replicated. Always garaged, perfect original paint, all original documentation and records for service work done.

Properly driven and serviced – annual oil changes, brake fluid, coolant and differential fluid replaced multiple times trough the years, metal impeller water pump installed as preventive maintenance.

This is a model of significance for BMW as it is the return of the M3 to the US market after the E30. The 1995 3 liter cars are the original US version of the E36 M3 and a one year model only – closer to the M roots than the 3.2 cars. One of the first 2500 manual transmission M3 coupes for the US market (number 776) in the rarest production color for the 1995 US cars Mugello Red (which was only available for 6 months from 3/94 to 9/94 and was the only color that had a limited run). Purposefully and tastefully enhanced with Dinan software, European air box, Borla exhaust, k&n filter and BBS RW 500 3 piece wheels 17×8 (no longer available) on original Michelin Pilot SX tires with BBS lug wheel bolts, Racing Dynamics front strut brace. All original parts included in excellent condition.

It comes with everything it did in 1995 – all books, 3 keys (including lighted M key), 2 keyless remotes, original window sticker, a BMW copy of window sticker, original purchase invoice, unused tool kit, spare tire, flash light, the break in procedure stickers are still on the front windshield. Original M3 sales brochure and a copy of every major US automotive magazine which did a review on the introduction of the 1995 BMW M3.

I have owned several E36 M3's when they were new and a few years old, this is certainly an opportunity to own a new one 21 years after. It would be close to impossible to find a car that matches this example (condition, mileage, love, care and provenance).

Would be a rare and strong piece in any collection, an opportunity to own the last analog BMW Motorsport car for the US market.

Many additional photographs plus listed images in high res upon request – if you wish to see them provide an e mail address.

PPI's welcome – $1000 Deposit within 24 hours of close – full payment within 3 days of close – sold "as is" – private sale.

Send name and phone number if you wish to discuss – serious buyers please – thanks!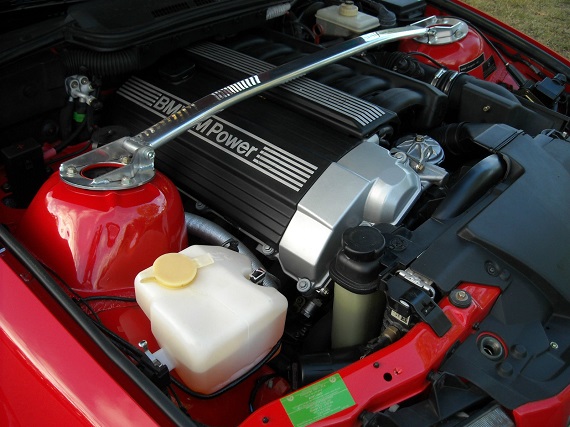 Impressive is certainly a good starting point when considering the look and condition of this '95, but even more so is the description which outlines not only why the first model year was significant, but also what in particular makes this example special. Between the color combination and options, it's a very desirable configuration for the E36 M3. Collectors, in general, could probably do without the modifications, but in this case the seller claims that all the original equipment comes with the sale. I don't think that the BBS RWs are a good fit visually for the car; the polished look would probably best be suited by the forged M Double Spokes. But if you're really looking to preserve this car as a collector piece, you'll want to return it to the way the dealer specified it. That would allow you to recoup some money from the substantial figure it'll require to step in to the driver's seat; $56,000 sounds like – and is – a lot of money for an E36 M3. But I'm sure there is someone like me (but more wealthy) out there who fell in love with the E36 when it first launched on these shores. I still have a photo from The Glen of "my future" M3, an Avus Blue over Dove Gray manual Vader car. Would I pay the inflation corrected sticker price for one today? No, I'm glad I got into an E46 when I did and to me it's a much better car, but for someone with disposable cash and an almost unquenchable thirst for this chassis and this color combination, this just might be literally the perfect M3.
-Carter