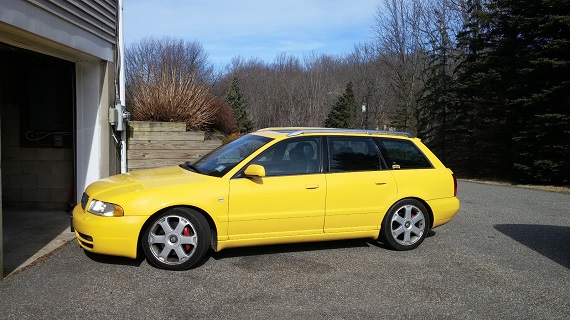 I remember a time not that long ago when everyone basically swore off the B5 as being too complicated, too prone to failure, and without enough pizazz. The funny thing was that these judgements were all levied in comparison to the B5's replacement, the B6. Sure, the BBK 4.2 V8 stuck under the hood was a sonorous revelation of sorts. Gone was the timing belt and the "you're going to have to replace them at some point" not one, but two turbos stuck in back of the motor that basically necessitated dropping the engine for replacement. The BBK brought nearly 100 more lag-free horses to the party, too, and better-looking interior bits with the promise of more build quality.
What happened?
Well, the reality is that Audi just punted the ball down field. The transition between B5 and B6 marked the real death toll in the long-term Audi for many, as complicated electronic systems really began to outweigh lifetime engineering designs. I love Audis. I really, really do. But it seems like every single system on every single Audi produced after 2002 is so unnecessarily complicated that I can't imagine how anyone with even a minuscule amount of sense could look at the design and say "Yup, that'll never go wrong". They're engineer's wet dreams. In the case of the BBK, in addition to eating starters and prodigious amounts of expensive synthetic oil, there is the notorious timing chain guide issue. Since Audi opted to move the timing devices from the front to the back of the motor to fit into the snug B6 engine compartment, pulling the engine apart means taking it out. Finally get it out of the car and pop the covers off, and it looks like a Swiss clock underneath. And there's one more secret about the B6 4.2 – sure, it's fast and it feels shouty. But it's not really that fast for having a 340 horsepower V8 because it weighs two tons unladen. And, turning them up a notch is pretty difficult – you're basically limited to slapping a supercharger on the motor. As a result, quite a few have turned back a page on history and view the B5 in a much better light today: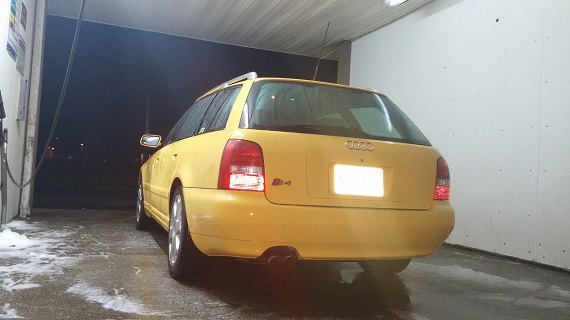 Year: 2001
Model: S4 Avant
Engine: 2.7 liter twin-turbocharged V6
Transmission: 6-speed manual
Mileage: 145,955 mi
Price: $10,500 Buy It Now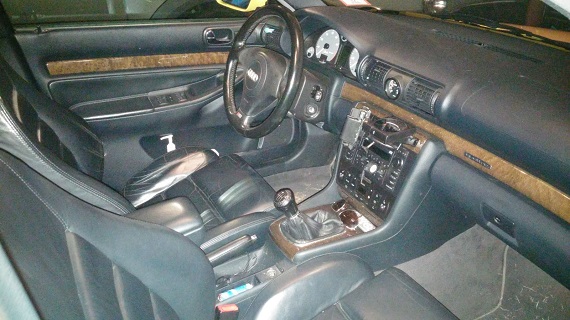 2001 Audi S4 Avant Imola yellow B5 with black leather interior. It is a manual 6 speed. It currently has 145k and will slowly go up as it is my daily driver. It is completely stock and timing belt and water pump service (have receipt) was done at 138k. I am the second owner and have had it for almost 2 years. I've just done regular maintenance on it like air filter, cabin filter, fixed the lcd display, new solo-werks coilovers installed Feb 2016, rear shock mounts replace, and oil changes. Clean carfax and title in hand. Driver's seat has normal wear as seen in pictures. Some pictures show the vehicle before and after the coilovers. Small dime size chip on rear hatch and no other rust is visible. The radio doesn't pick up FM channels, but I use siruis radio (Cassette and cd player works). It is garage kept and properly cared for. I do not drive the car much and we are expecting our third child. I can show the car on most weekdays at nights and weekends. Thanks for looking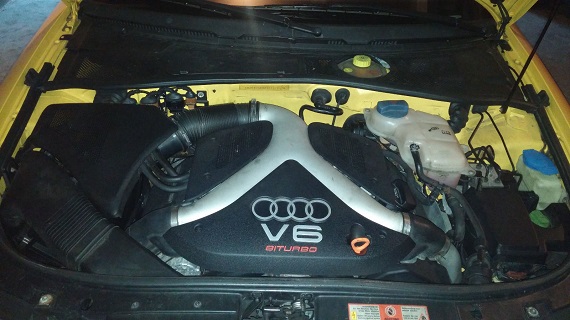 I don't think the B5 will ever be as legendary as the 200 Avant or the subsequent underpinning-twin S6 Avant; those fan favorites were imported in such small numbers as to almost guarantee their permanent exclusivity and their ability to pile miles on the chassis mean they'll still be around when the Rockies look like the Appalachians. The B5 won't – but it's not a bad alternative. There are now lots of tuners that offer better running EFI systems and turbocharger solutions, meaning the 2.7 is now a more viable engine than when these cars were just out of warranty. They came in some cool colors, too, like this Imola Yellow example. Sure, the listing has typical VAG seller faults; the car is never clean, there are no really good photos but a few of the same shot, the obligatory "See, I took it to a car wash" image but then inexplicably dirty wheels in every photo, and washed out and incomplete interior shots littered with personal items? Yes, all there. But general condition appears above par, the seller discloses recent maintenance, and the car is all original except for the bits that aren't. $10,500 is a decent amount of scratch for a B5, but finding a clean and relatively unmolested Imola or Nogaro 6-speed manual car automatically puts you into this territory, so if you like not having a silver or black wagon this is what you'll pay. Get a PPI check out and load up the aftermarket software; you'll eat B6s for lunch and have a car with as much practical space, as good of an all-wheel drive system, and it'll certainly be as dependable (read: yes, it's old and you'll need to fix it time to time).
-Carter