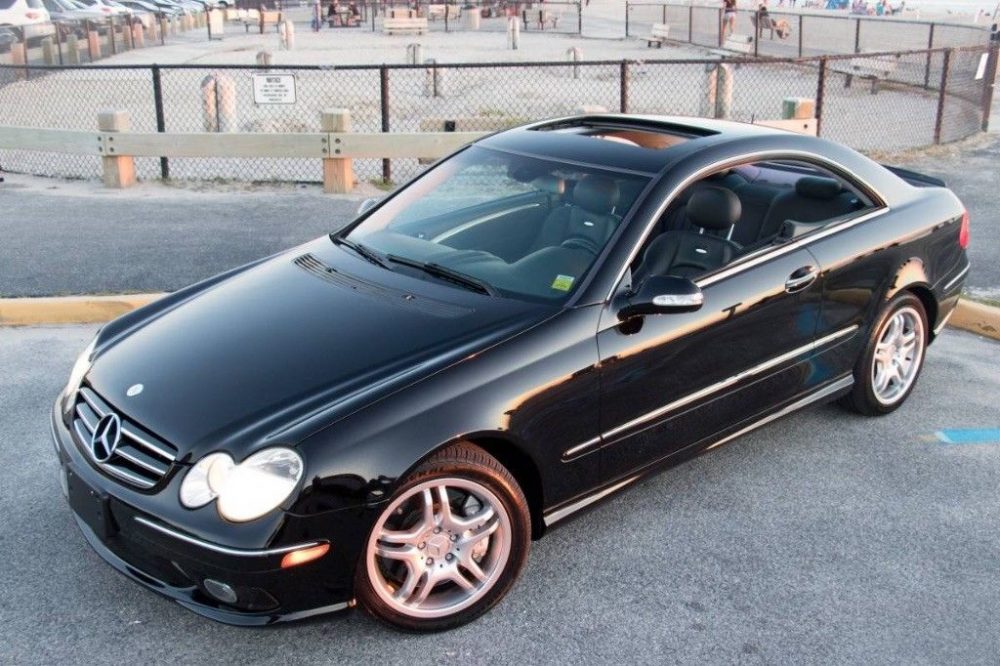 Last week I checked out a really interesting 2001 Mercedes-Benz CLK55 AMG that was one of the better W208 AMG cars, but I still thought didn't hold up to the brother W210 E55 AMG. I just thought it lacked a few things and I'm not just cherry picking little things, Mercedes really did short the CLK55 with equipment and less power. Today, I thought I'd check out the next generation, the C209, to see if anything improved and if they were on par with the W211 E55. Sad news, they were not.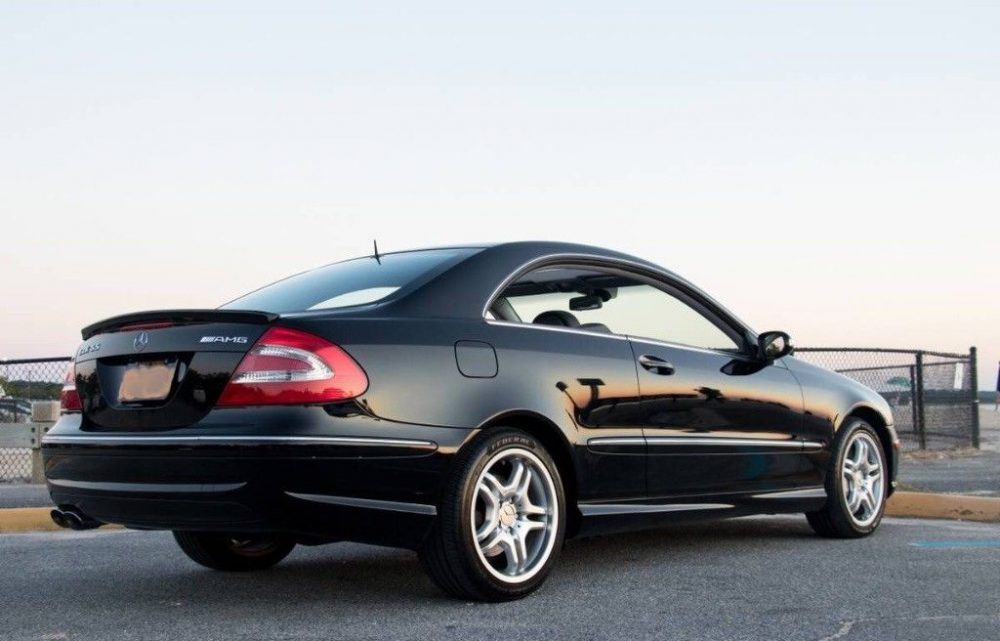 Year: 2004
Model: CLK55 AMG
Engine: 5.4 liter V8
Transmission: 5-speed automatic
Mileage: 33,000 mi
Price: $18,000 Buy It Now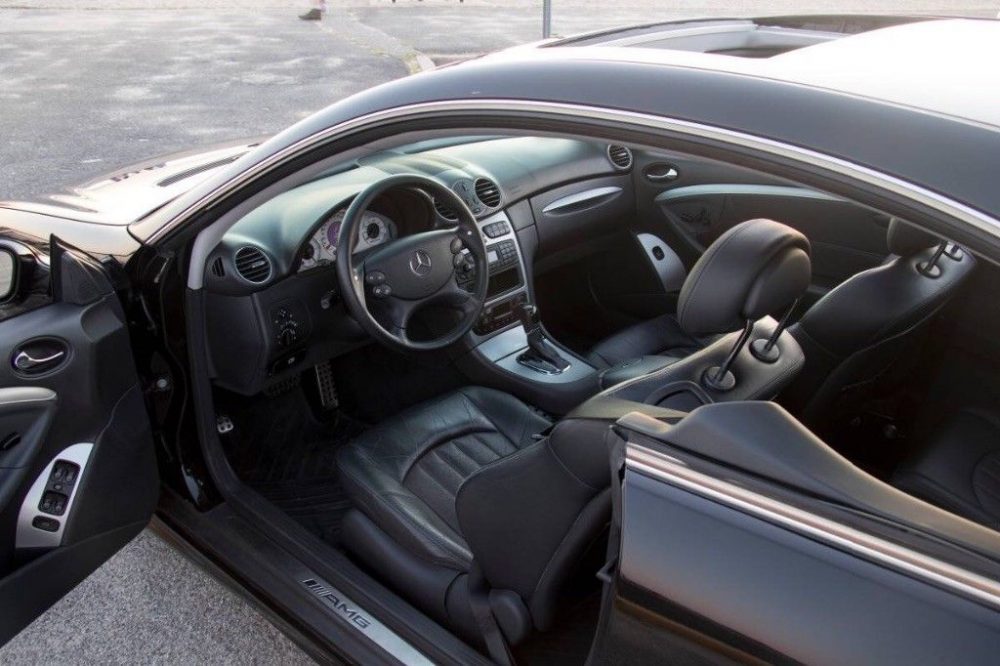 2004 Mercedes-Benz CLK55 AMG Coupe *33k Miles*

If you are reading this ad then you most likely know what you are looking at.

This is a 2004 Mercedes-Benz CLK55 AMG Coupe, in Black, 100% Stock, in Excellent condition, with less than 33,000 Original fully-documented Miles. Clean CarFax, No Accidents or Problems, Clean Title, 2 Owners (One Family Owned). Have all dealership maintenence records from Mercedes-Benz dealership where it was purchased and maintained since 2004 and the original bill of sale from the day the car was purchased on Long Island.

If you do not know about this particular AMG Mercedes, I encourage you to do a search for this car. To call it RARE is an understatement. This car is 1 of 509 CLK55 AMG Coupes produced in 2004. Most of which have 3 or 4 times the mileage of mine at this point. If you are looking for this car, with this kind of mileage, this is quite literally the one to buy. Meaning you will not find another one like it for sale in the US.

If you search "AMG" on craigslist, eBay, or any other website based car search 90% of the cars that come up will be a regular factory Mercedes with an "AMG sport appearance package" that was offered as an option by mercedes. The basic Mercedes version of this car is the clk 550 which was offered with the AMG appearance package as an option and basically consisted of wheels, a spoiler, and a restyled front bumper…THIS IS NOT THAT CAR.

THIS IS A TRUE FULLY DOCUMENTED MERCEDES CLK55 AMG, NOT JUST AN AMG SPORT APPEARANCE PACKAGE. If you were to run the VIN on this car, it is that of a CLK55 AMG Mercedes produced at the AMG factory in Affalterbach, Germany. This car was hand-assembled by AMG with a completely different engine, transmission, suspension, drivetrain, and interior than its mass produced counterpart. The CLK55 AMG was so praised when it was introduced that it was used as the safety car for Formula 1 racing for the 2003 season.

The 5.4L Aluminum Block M113 V8 engine is hand-built and signed by a specialist at the AMG factory in Affalterbach, Germany. It produces 362 horsepower and 376 lb-ft of torque which propels the car from 0 to 60mph in Under 5 Seconds and runs a 1/4 mile in a motortrend tested 13.24sec @ 107.41mph. It was also the lightest of the AMG's in 2004 weighing in at 3700lbs.

The AMG hardware list for the engine includes a super-stiff forged billet steel crankshaft, forged, weight-matched connecting rods and pistons, lightweight AMG-specific chain-driven single overhead camshafts (one cam per cylinder bank) with two intake and one exhaust valves per cylinder, as well as 8 coil packs and 16 spark plugs (two spark plugs per cylinder). The engine features a compression ratio of 10.5:1. The dual-resonance intake manifold with tuned runners help create optimized torque and power outputs by taking advantage of two resonant frequencies to increase performance.

The five-speed automatic transmission is adapted from the gearbox used in the V-12 S-class models, because that gearbox can take the torque. It is fully adaptive and electronically controlled, and is a stronger unit than that of the non-AMG CLKs. Also a larger four-bolt driveshaft that's four inches in diameter connects to a reinforced rear differential to keep all the extra power under control. Standard traction control keeps wheelspin to a minimum (unless you turn it off) while its Electronic Stability Program (ESP) keeps the AMG on its intended path.

The standard CLK chassis is used. However, the AMG version offers some special undercarriage components. It uses a three-link front independent suspension, and an aluminium rear multi-link independent suspension. AMG fits higher-rated springs, tighter shock valving, larger diameter anti-roll bars and stiffer suspension bushings. The resulting firmer, more controlled ride is made even tighter by the high-performance low-profile tires. The brakes have been enhanced as well. The huge four-wheel discs are larger and thicker than the non-AMG CLKs, and the rear discs are specially vented to enhance cooling. It sits on the factory AMG monoblock aluminum-alloy wheels wrapped in 225/45R17 tires in the front and 245/40R17 tires in the rear.

**I RESERVE THE RIGHT TO END THIS AUCTION EARLY AS CAR IS LISTED FOR SALE PRIVATELY AS WELL**

Feel Free to Call/Text with any questions, concerns, or to set up an appointment to see the car in person. Located near Port Jefferson, NY.

(631)942-2987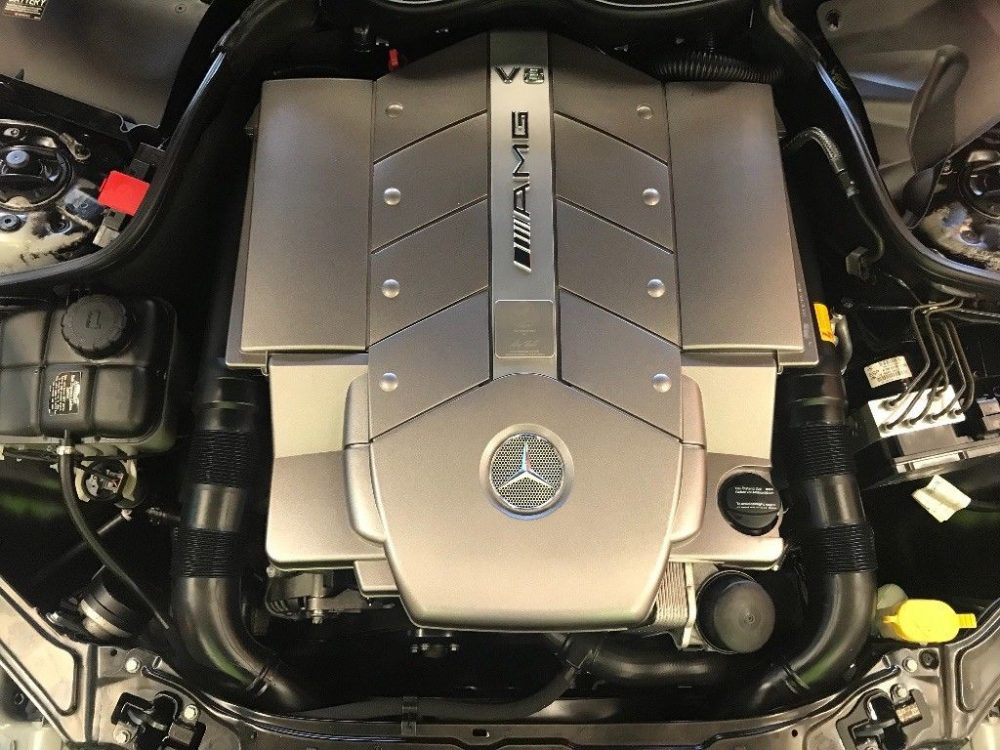 The C209 CLK55 AMG came with the same M113 5.4 V8 from the previous generation and many other cars of the early-2000s era. As the 2000s rolled on, all those M113s were replaced with M113Ks, which were literally the same engine just with a supercharger and a bunch of supporting tweaks. For whatever reason, the C209 did not receive the M113K like the brother W211 E55 had from the start and it wasn't until 2007 the CLK got the M156 6.3 V8. I'm guessing they couldn't shoehorn that engine in there or just didn't want to. That means while every other AMG car in the Mercedes line-up (including the G-Wagen) was running around with V8s making crazy power, the lowly and CLK and C-Class were stuck with an engine that debuted in 1999 and made 360-ish horsepower. Not the end of the world, but you could see that this could be a slight disappointment. All is not lost for C209 fans as they were blessed with the CLK63 Black Series that still blows my mind on how well it is holding its value.
As for this 2004 up for sale in New York, it comes in with just 33,000 miles and looks great. The seller lays everything out really nice and gives the full story about this car. Usually these thing are used and abused, but this one looks like it had a pampered life. The asking price of $18,000 seems high to me as you can snag these up in the low teens usually, but the 33,000 miles justifies the extra cost. I don't think these will ever be super collectible, but this your best bet if you want a reliable AMG coupe for not a lot of money without dipping your toe into the disaster that is the W215 CL55 AMG. Don't expect super high quality materials out of this one because you can see where they might have saved a few pennies on things, but other than that, these are a good buy if you find the right one.
– Andrew