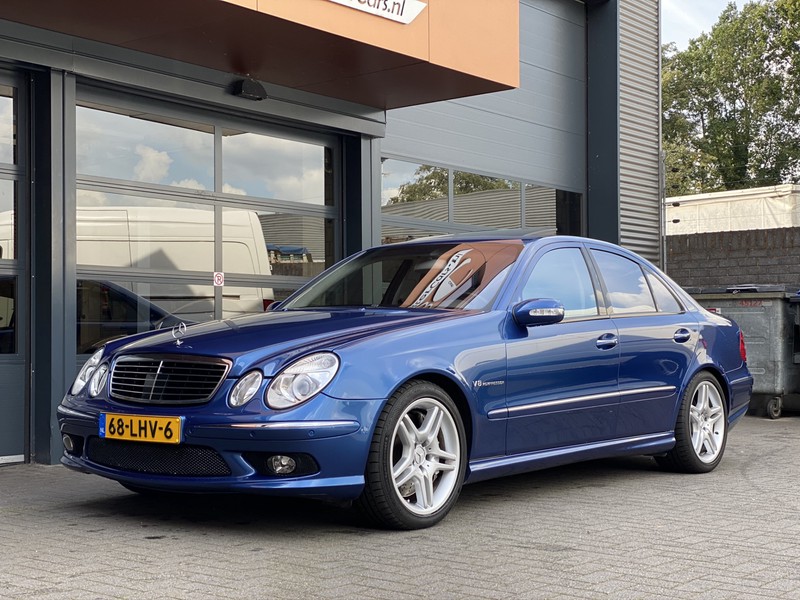 Color me blue. This 2004 Mercedes-Benz E55 AMG is finished in Bright Blue Metallic, which is a shade I've never seen on the W211 E55 before. Almost every E55 of this generation was painted is painted in some sort of silver, grey, black, or beige, and bright colors like this are very rarely ever seen. Nary a green or navy blue to be found. Even better, wait until you see what is inside! There is one problem however…I hope you speak Dutch.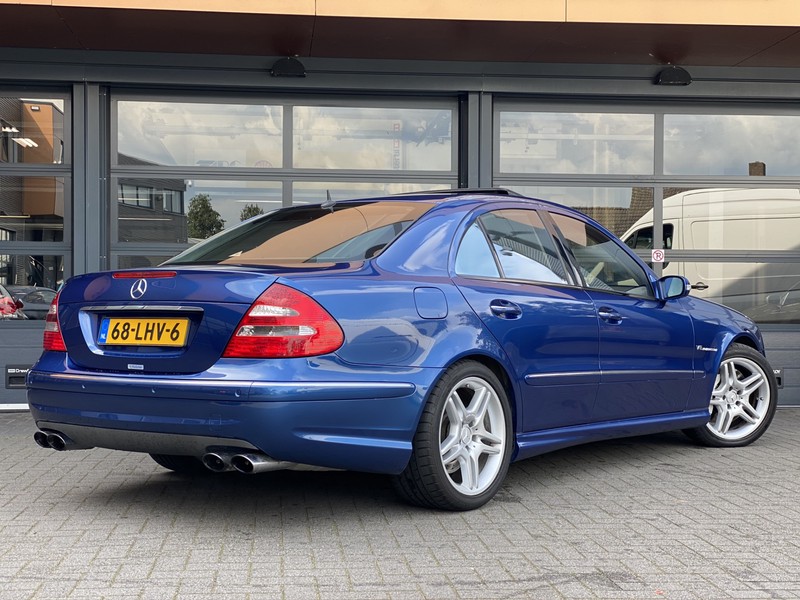 Year: 2004
Model: E55 AMG
VIN: WDB2110761A497289
Engine: 5.4 liter V8
Transmission: 5-speed automatic
Mileage: 83,042 km (51,588 mi)
Location: Berlicum, Netherlands
Price: €28,500 ($34,640)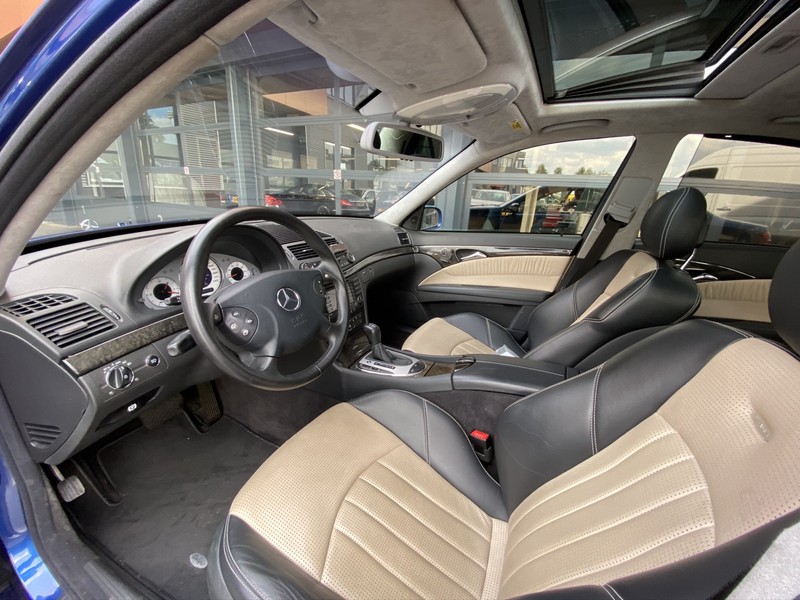 The design of this Mercedes-Benz E-class is stylish but understated, which immediately makes it clear that you can expect pure quality from this car. The AMG styling accentuates the sporty character of this Mercedes-Benz. This car has more than enough engine power. The automatic air suspension ensures an optimal ride height, more comfort and increased stability. The car is equipped with leather upholstery – a beautiful and mood-enhancing extra. You adjust the seats effortlessly, they can be adjusted electrically and also have a memory.

Select your travel destination and the navigation system will quickly get you where you need to be. Select the desired temperature with the electronic climate control. The system will do the rest. In this Mercedes-Benz you can concentrate on the traffic, while the car keeps an eye on the surroundings. An automatically switchable lighting ensures that the lighting switches on when it gets darker – in tunnels for example – and the rain sensor switches on the windshield wipers when necessary. You don't have to do anything about it. In addition, the adaptive cruise control ensures that you always maintain the correct distance from the vehicle in front, and once at your destination, the parking sensors in front and behind help you to park safely. Additional options on this car are: adjustable steering wheel, automatically dimming interior and exterior mirrors,

Would you like to get acquainted with this Mercedes-Benz E-class? Then make an appointment now.

Unique color scheme. Only delivered in this combination.

See 22 photos on our site: www.AlwaysBetterCars.nl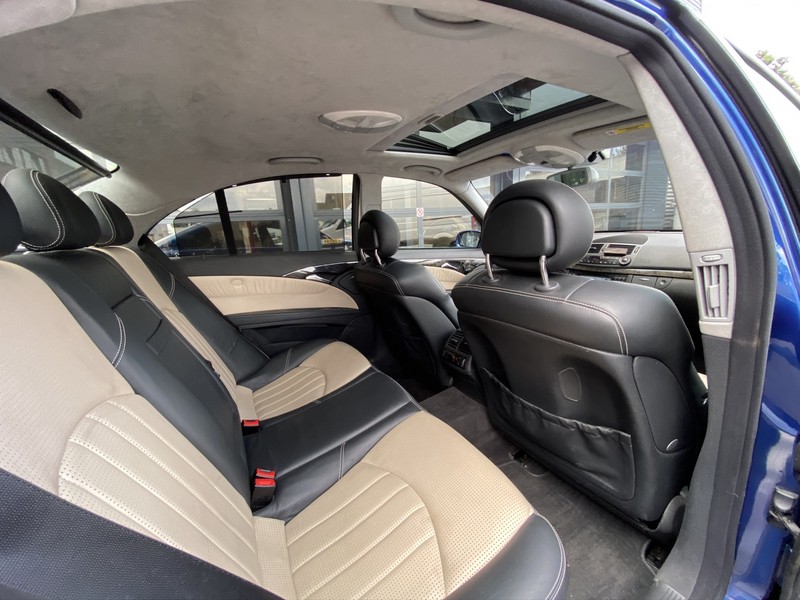 As hinted at and surely the license plates gave it away, this one is in the The Netherlands. Great if you are in Europe, but a major bumper for us Americans looking for some color on our E55s. Speaking of, the interior is fitted with Designo silk inserts on the seats and door panels with some matching deviated stitching as well. It is a little clashing considering the exterior color, but I certainly appreciate it being different than the standard interior colors.
This dealer is well aware of this being an ultra-rare color and the price reflects that. Even with 52,000 miles, this one has an asking price of nearly $35,000. I know prices there are slightly more expensive than what we are used to seeing, but this is all the money and then some. Will it sell? Surely. Someone will have to have this one and I don't blame them. Hopefully this one encourages more of these less common colors come out of the wood work.
– Andrew