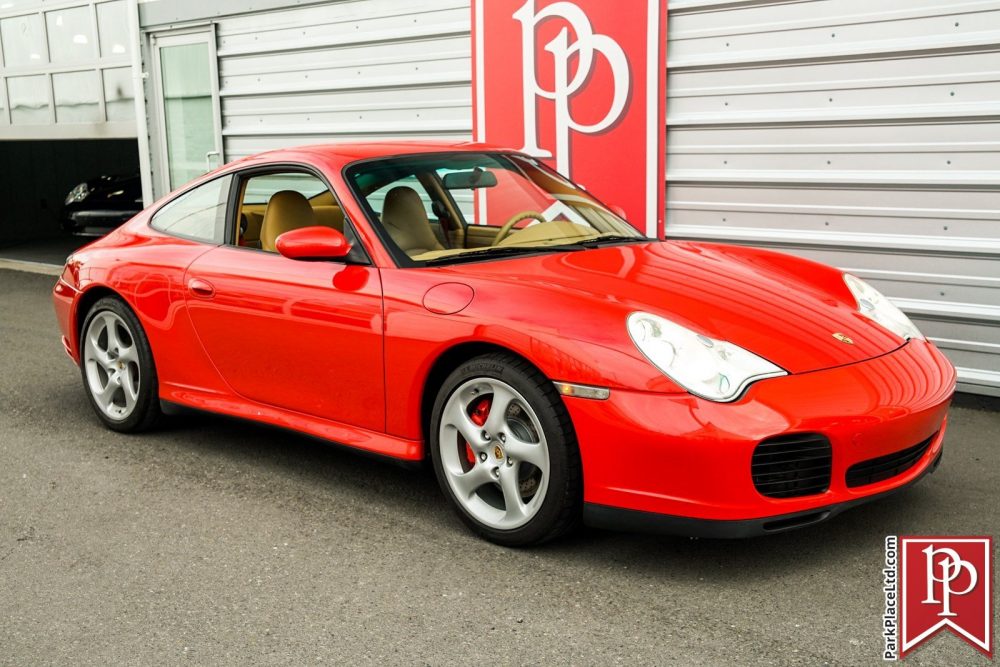 For some reason I've been really itching for a Porsche 911 of late. I've done all the scenarios in my head from a G-body all the way up to an early 997.1. Naturally the most cost effective way to get into a 911 is a 996.1, but given their less-than-beautiful looks and dreaded IMS issues that the internet compares to a same amount of severity as a tsunami, it might not be the most enjoyable car to buy. However, bump the budget up another $10,000 and you can slide right into 996 Turbo looks without 996 Turbo cost or of course, power. The C4S in my opinion is a great looking car given what you want to work with on the 996 body, and I love they went with a heckblende across the rear like generations past. Today's car, a 2004 C4S up for sale in Washington state, is painted in the always nice Guards Red and even has a handful of nice little options on the inside.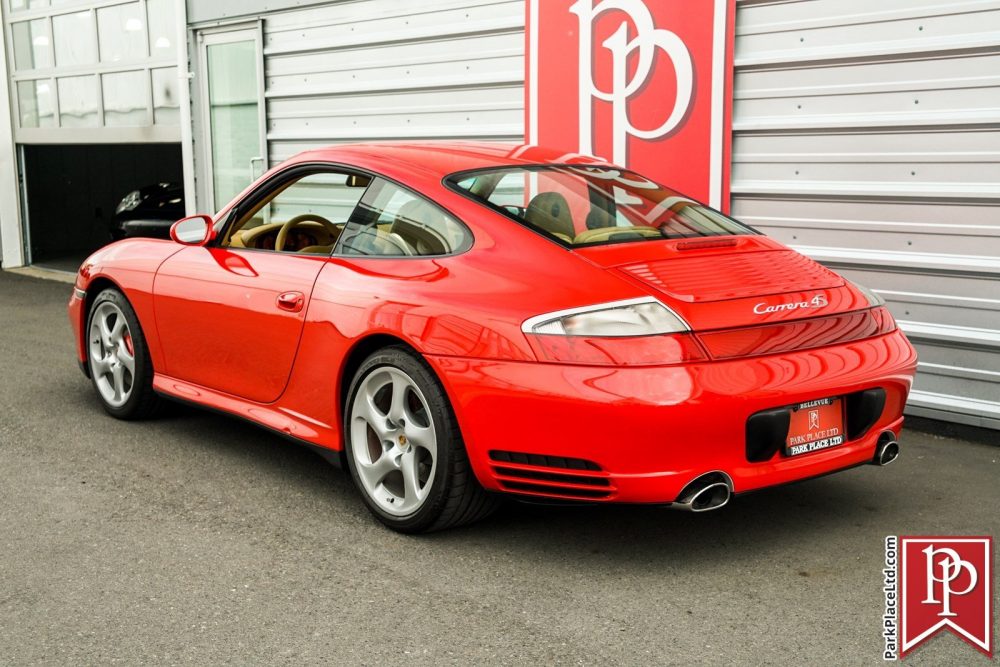 Year: 2004
Model: 911 Carrera 4S
VIN: 133114125724
Engine: 3.6 liter flat-6
Transmission: 6-speed manual
Mileage: 87,789 mi
Price: $33,950 Buy It Now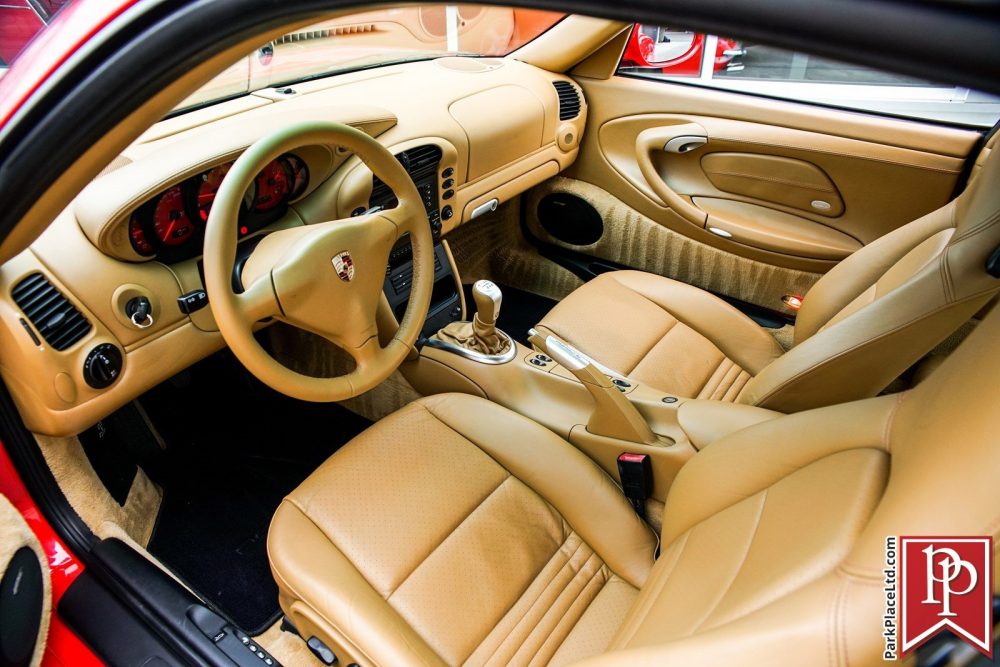 2004 Porsche 911 Carrera 4S

$94,054 Original MSRP with $14,180 in Factory Options

Optional Sport Shifter

Optional Sport Exhaust System

San Diego, CA car since new

Factory Options:

Bose High-End Sound Package

Xenon Headlamp Package

Savanna Beige Full Leather

Sport Exhaust System

Sport Shifter

Instrument Dials Colored

Heated Front Seats

Lumbar Support-Left Seat

Guards Red Top

Alum/Lthr Shifter/Brake Handle

Savanna Beige Floor Mats

Porsche Crest in Headrest

Seat Belts – Guards Red

Custom Tailoring

Stitch F/R Seats – Dev. Color

Door & Dash Stitch – Dev Color

Additional Info:

320hp/273lb-ft 3.6L 6-Cylinder Engine

6-Speed Manual Trans

Clean CarFax Report

Standard Equipment:

All-Wheel Drive

Porsche Stability Management (PSM)

Sport Front Seats

8-Way Power Front Seats

Power/Heated Mirrors

Leather Steering Wheel

Stability Control

For more information on this 2004 Porsche 911 Carrera 4S or any of our 100+ High-Performance, Exotic and Special Interest cars always in stock, contact one of our friendly and knowledgeable sales consultants or always feel free to drop by our 40,000+ sq ft of Indoor Showrooms in Bellevue, WA – Home of an Exciting Inventory of Luxury, Exotic, High Performance and Collectible Automobiles. With 200+ Always On Site, Nobody Has What We Have!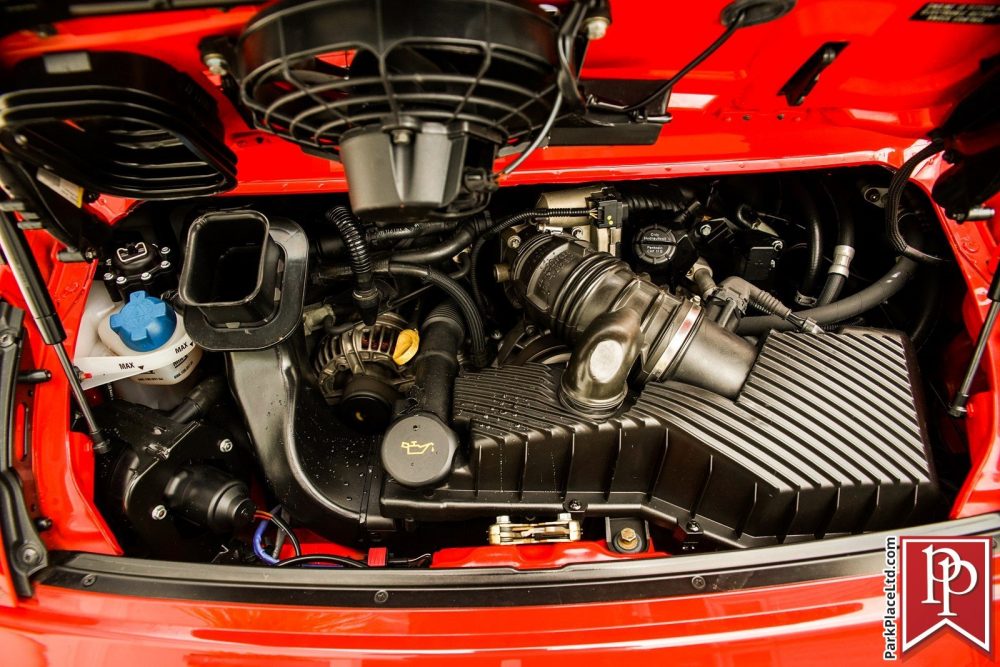 Would this be my first choice of color combo? Probably not. The Guards Red is nice, but Savanna Beige full leather is an absolute mountain of beige. Does it work? I suppose, but I couldn't imagine plopping down $95,000 for this when new. I personally love green or blue in this car with a black interior, but beggars can't be choosers. The red seat belts and Porsche crests in the headrests are fun options, but matching Guards Red gauges are questionable considering the needles are orange. Not a problem at night, but day time viewing might take a little longer than you are used to. I think the biggest fault I can find with the C4S, and this is 100% unique to my situation, is that it isn't all that fast. The 3.6L flat-six produced 315 horsepower and 273 lb-ft of torque when new, which is tough to compare to my 350 horsepower and 395 lb-ft of torque 19 year-old E55 AMG. I certainly know it isn't all about power, but losing well over 100 lb-ft of torque is a tough pill to swallow.
The price of $34,000 isn't bad, but I think there are better deals to be had. You can pick one of these up all day for under $30,000 and even some really nice ones with lower miles and the IMS service done aren't bringing much more than that. Heck, another $10,000 puts you square into Turbo cars without question, so you have to wonder on this one. I could maybe see if this car had half the miles, but it is creeping towards 90,000. While a cool example, save your pennies for another year and go Turbo. That'd be my plan.
– Andrew