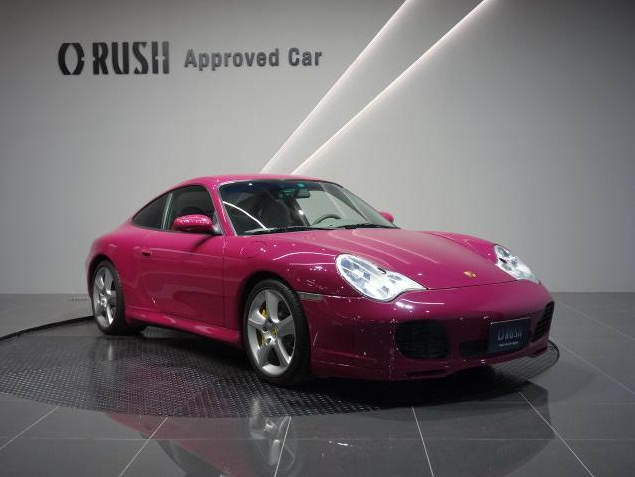 Just when I thought I've found the most unique color on a 996 Porsche Carrera 4s, along comes this. "This" being a 2004 C4S up for sale in Japan that is painted in the always lovely Ruby Star. We've seen this color before on the 964 and 991, but this is the first time I've seen it on the 996 body. Even crazier, they took the Ruby Star inside too and painted the center console, trim, and gauge cluster surround. Too much? Or classic Porsche?
Year: 2004
Model: 911 Carrera 4S
VIN: N/A
Engine: 3.6 liter flat-6
Transmission: 5-speed automatic
Mileage: 38,200 km (23,736 mi)
Location: Japan
Price: ¥4,579,000 ($42,832)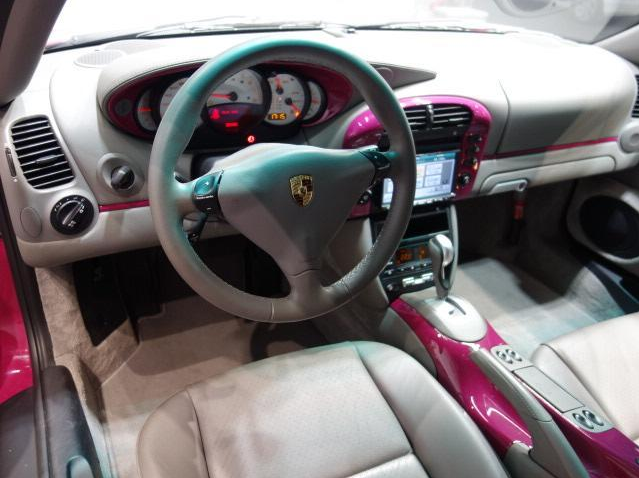 Type "996" type Porsche 911. The engine is a water-cooled bore x two horizontally opposed 6-cylinder 3.6L DOHC with different strokes, 3595cc generating 320 horsepower for the non-terba and 3600cc generating 381 horsepower, and 420 horsepower for the inter-hobo. Line-up of a total of 4 units of the same 3600cc, 483 horsepower tune-up version. The engine uses two drive systems, RR that drives the rear wheels and torque split 4WD. ●4435×1830×1295mm ●1520kg● Horizontally opposed 6 cylinder 24 valves ●320ps (235kW)/6800rpm ●37.7kg・m (370N・m)/4250rpm ●10 mode/10・15 mode Fuel efficiency: 7.5km/litre ●New car price: 12,411,000 yen ●120 times of rotation [ 50,700 yen/month] ●Vehicles with guaranteed purchase ●Custom color (ruby stone red) ●Carbon brake ●Genuine sports techno-cottage ●Attachable coffee ●Purple seated cottage ●Sheet coffee ●Purple seating Gasled seat belt ●Xenon ●External Navi ●Yellow Caliper ●Rear wiper ●Genuine 18AW H16/4・H16/7・H16/12・H17/4・H17/5・H18/4・H19/4・H20/6・H25/10 Inspection history available
If Ruby Star is your color, then this is it. You aren't blending in anywhere with this one, and the trim on the interior isn't subtle either. It's perhaps a little odd that they went with red seat belts given how they clash, but I guess you are already knee deep in flash. It's a little disappointed this is a Tiptronic car, but maybe that explains the color as well. Just 24,000 miles is good to see, but this dealer is light on info about everything else.
It'll cost you $43,000 for this one, but that is tough to judge given it is in Japan. If this were a US car, I'd say that is probably right on the money given the color and miles. If this was a 6-speed example, I think $50,000 wouldn't be a crazy ask given there can't be many more of these out there in this color. Hope more crazy ones like this pop up, they never get old to me.
– Andrew