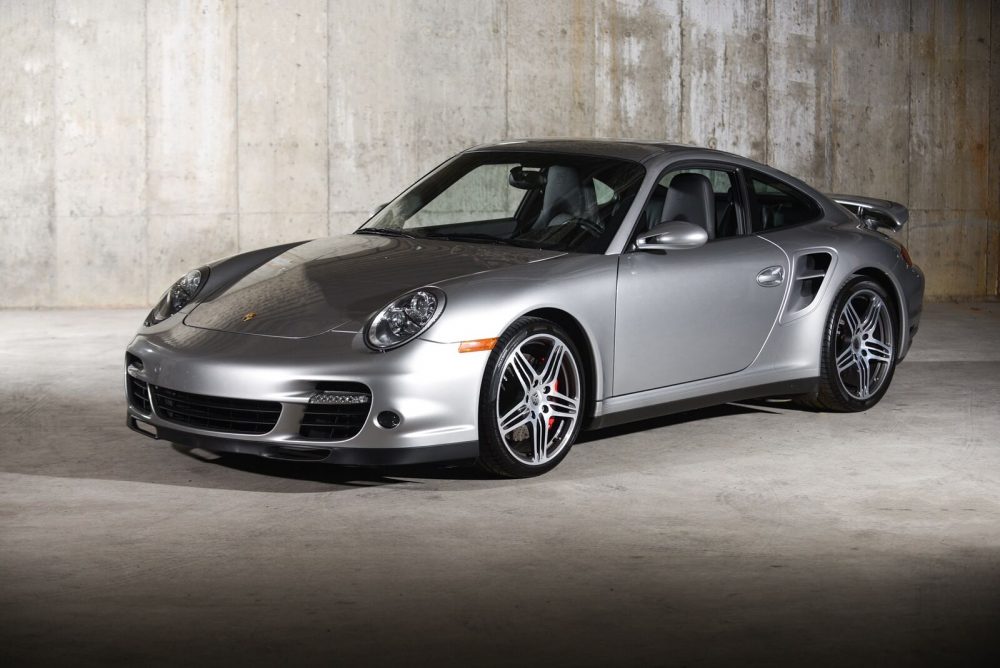 In terms of buying-in on a Porsche 911 Turbo, bring your checkbook. Don't get be wrong, there are some deals out there on 996 Turbos if you want a high-mileage Tiptronic car, but most of the time you are going to start in the $40,000 range and only go up from there. If you are anti-996, and some people are, then 997 is going to be your best bet to get your twin-turbo kicks for under $100,000. As luck would have it, this is exactly what we have today with this 2007 up for sale in New York. Even better, it has has the 6-speed manual gearbox!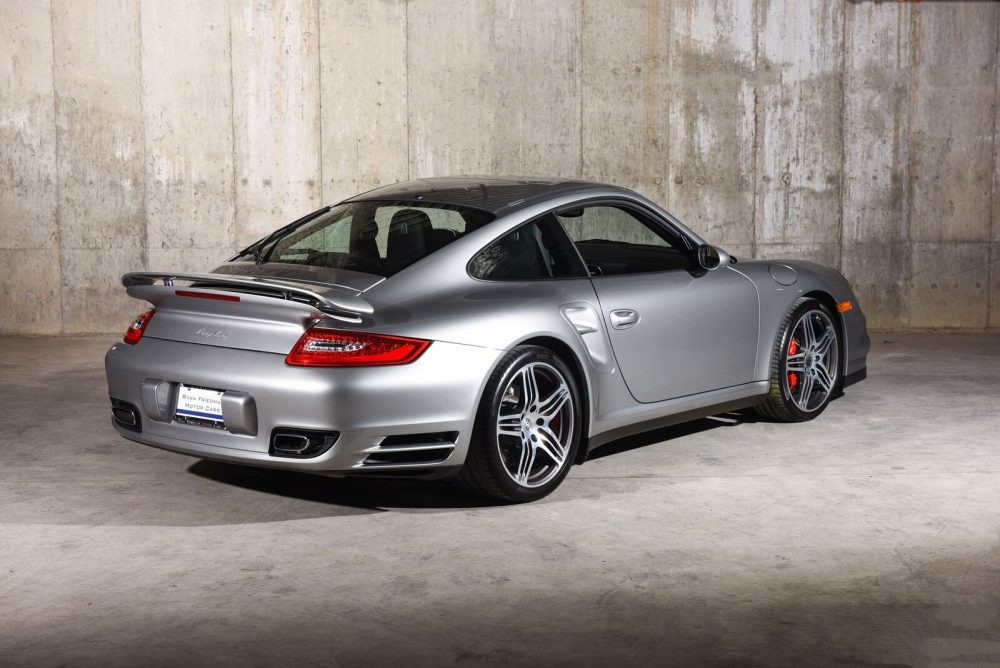 Year: 2007
Model: 911 Turbo
VIN: WP0AD29917S784757
Engine: 3.6 liter twin-turbocharged flat-6
Transmission: 6-speed manual
Mileage: 13,860 mi
Location: Valley Stream, New York
Price: $88,900 Buy It Now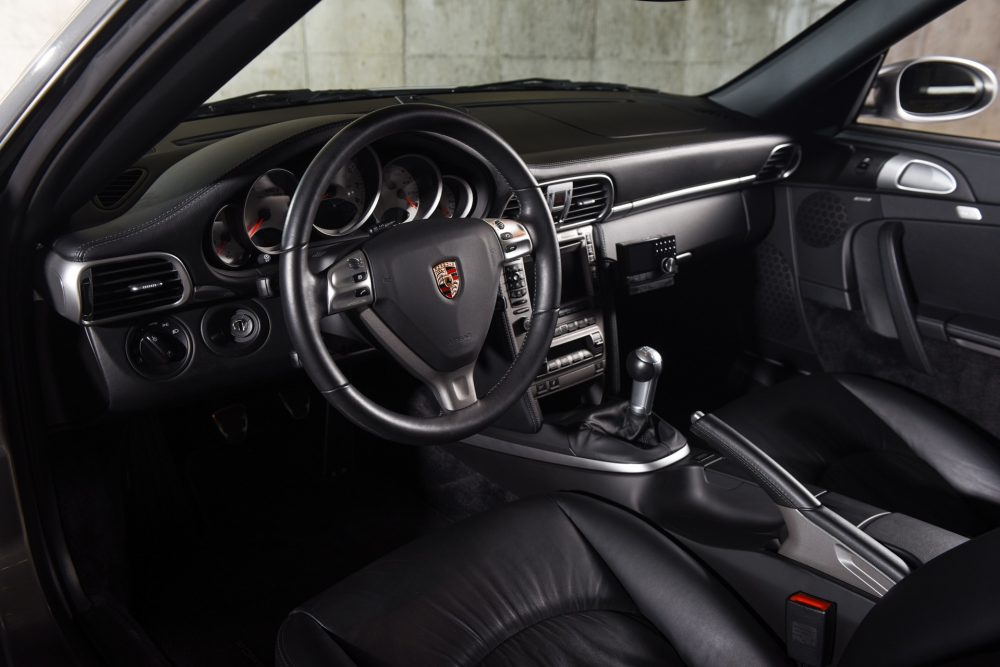 This car is spectacular

Needs absolutley NOTHING! Full major service JUST completed. Brand new tires. New belt & spark plugs as well!

2 owner car. Previous owner bought it from a porsche store under CPO. Full records, original paint, clean car fax no stories!

If you are looking for THE 997.1 Turbo this is the one!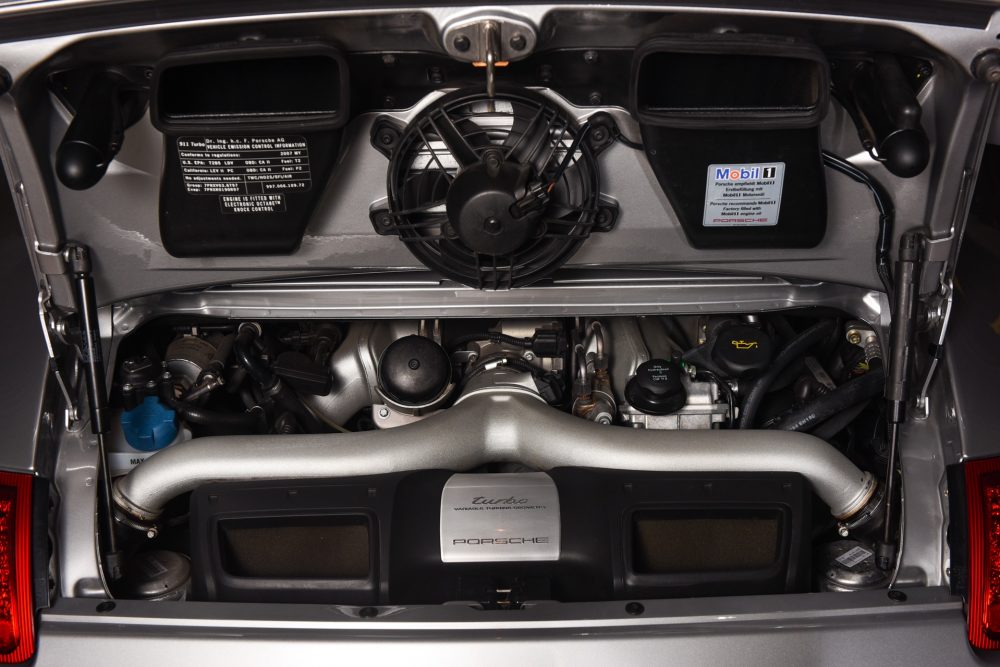 I honestly think the 997.1 Turbo kind of flies under the radar just a bit. Outside of the side intakes large enough to suck up a couple of newborn babies, the body on these wasn't very aggressive or in your face. It is a fairly conservative design and even more so in GT Silver. Inside, more of the same with nothing that smacks you in face and thankfully no sticky buttons, although I'm sure that has a lot to do with having just 14,000 miles. Going with a 6-speed on the 997.1 is a no-brainer as PDK wasn't available yet and the Tiptronic wasn't very confidence inspiring. This example looks just about perfect but has enough of those miles for you to use sparingly without guilt.
As for price, I don't think these are going to drop much outside of simple corrections for mileage. Values are holding steady and just in the past few months some compare cars have sold right under $100,000. This seems like a fairly good deal for and condition at $89,000 and probably the best you'll find for a prime example with very few miles. If you were to go with a car that had some miles on it, don't be afraid to drive it. These are tame enough to be a nice weather daily drive that has super car numbers without the cost of the Italians.
– Andrew