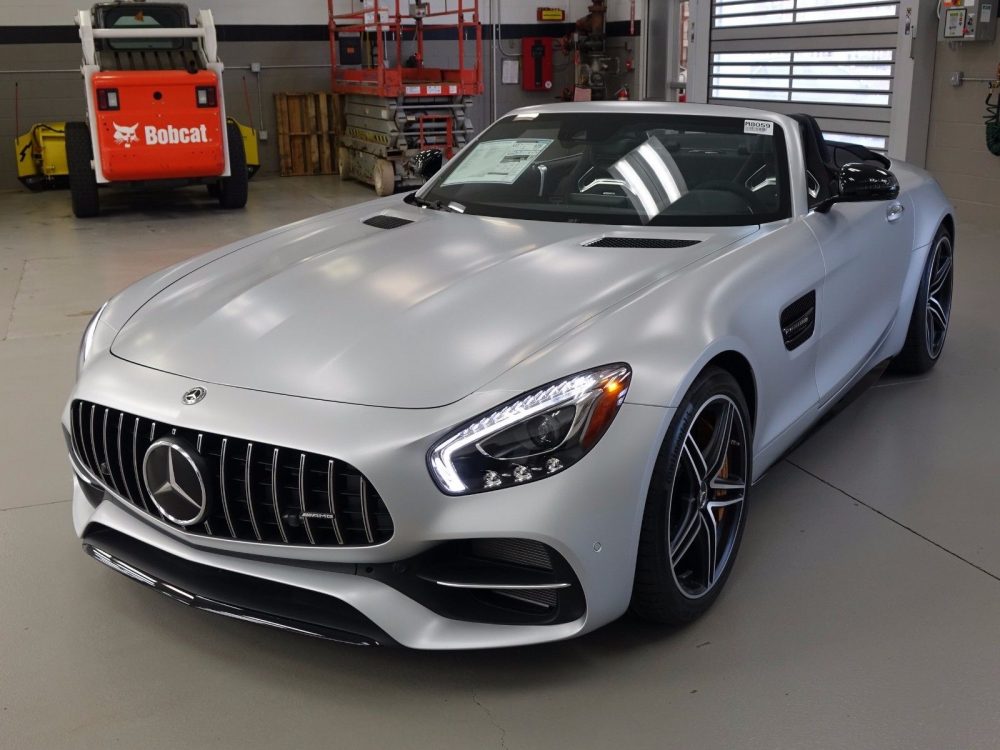 The last few weeks I checked out Mercedes newest supercar, the AMG GT R, in both green and black. Both are really excellent cars and Mercedes seems to be going all in with the AMG GT guise as a four-door version is rumored to be on the horizon. But what we have here today is one of those AMG GT variants, the AMG GT C Roadster. Just clear up all those letters, the GT C Roadster is the roadster version of the GT S coupe. That means this top-down cruiser can do 0-60 mph is a mere 3.6 seconds and top out at 196 mph if you are counting. Everything is great and all, but you are probably saying "What is the point of this when Mercedes-AMG makes the SL63 and SL65?" Well, I guess options are always a good thing, right?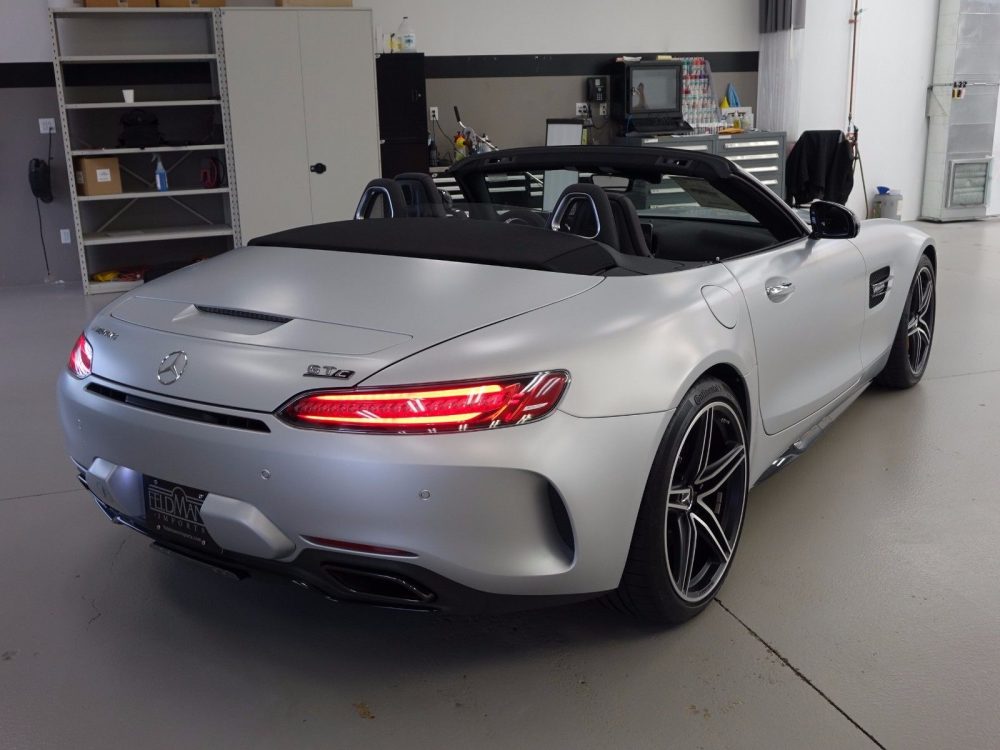 Year: 2018
Model: AMG GT C Roadster
Engine: 4.0 liter twin-turbocharged V8
Transmission: 7-speed automatic
Mileage: 11 mi
Price: Reserve Auction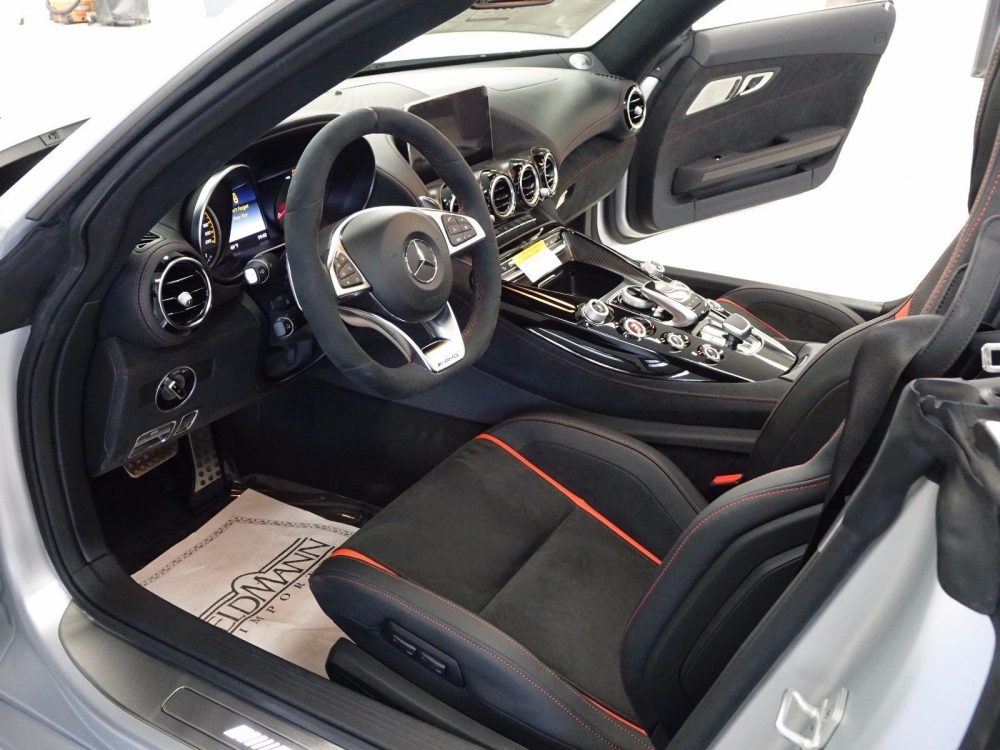 Treat yourself to something your neighbor doesn't have!!! Available now is this rare, limited production Mercedes-AMG GT C convertible. This vehicle has an MSRP of $185,295 and includes these additional options: AMG Carbon Ceramic Braking System, AMG Carbon Fiber Engine Cover, AMG Carbon Fiber Matte Trim, AMG Exterior Night Styling, Staggered 19″/20″ Black AMG 5-Spoke Wheels, DISTRONIC PLUS and the Burmester High-End Surround Sound System. The Soft Top is Black.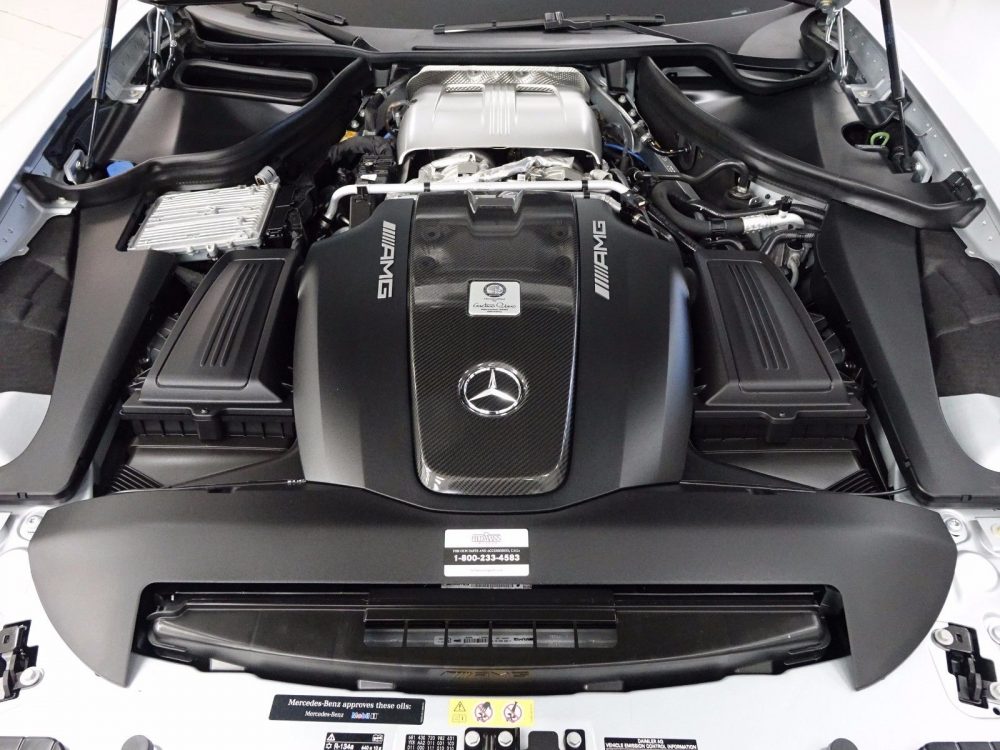 Don't get me wrong, the SL is a great car and pretty bonkers in AMG form. The thing is, they've gotten a little bit busy and bloated in my eyes. The SL has unfortunately gained lines down the sides and a super busy nose with giant openings going every which way. Yes, I'm sure it is all functional to make these cars breathe and cool down, but gone is the simple, classic Mercedes roadster of years past and now is a snarling beast that is over styled in my eyes. Compared that to this GT C Roadster and it is a much different design language. This car is round, smooth and compact. Yes, it still has some design accents on the side and the nose is pretty wide open, but the car looks like a modern SL should look in my opinion. Yes, I know the SL has a retractable hard top and the GT C Roadster uses a soft top, but if that is what needs to be done, then so be it.
There is one other reason why I'm taking the GT C Roadster of the SL AMG: depreciation. Historically, all SLs from the R129 and on have taken nose drives in value in the first five years and usually bottom out in the low teens or even lower after about 15 years or so – AMGs included. On the other hand, stand alone AMG cars that aren't based on regular mass-produced Mercedes – such as the SLS and SLR – have had their values hold strong. Yes, those cars are a little higher on the price rung, but I can't imagine any variation of the AMG-GT going down the path of normal Mercedes deprecation given their rarity and low production numbers. Then again, this all might be for naught because if you are a person buying a $180,000 car, you probably aren't too worried about depreciation.
So where does this leave the GT C Roadster? These have an MSRP around the $185,000 mark and usually stay in that ballpark. The SL63 AMG sells for a little less than that but can optioned out to hit that mark but the big shocker here is the SL65 starting at $225,000. It is really tough to argue that the SL65 is a better car than the GT C Roadster head-to-head let alone $50,000 better. Factor in the huge depreciation that the SL65 will take and the R190 Roadster looks like a winner here.
– Andrew