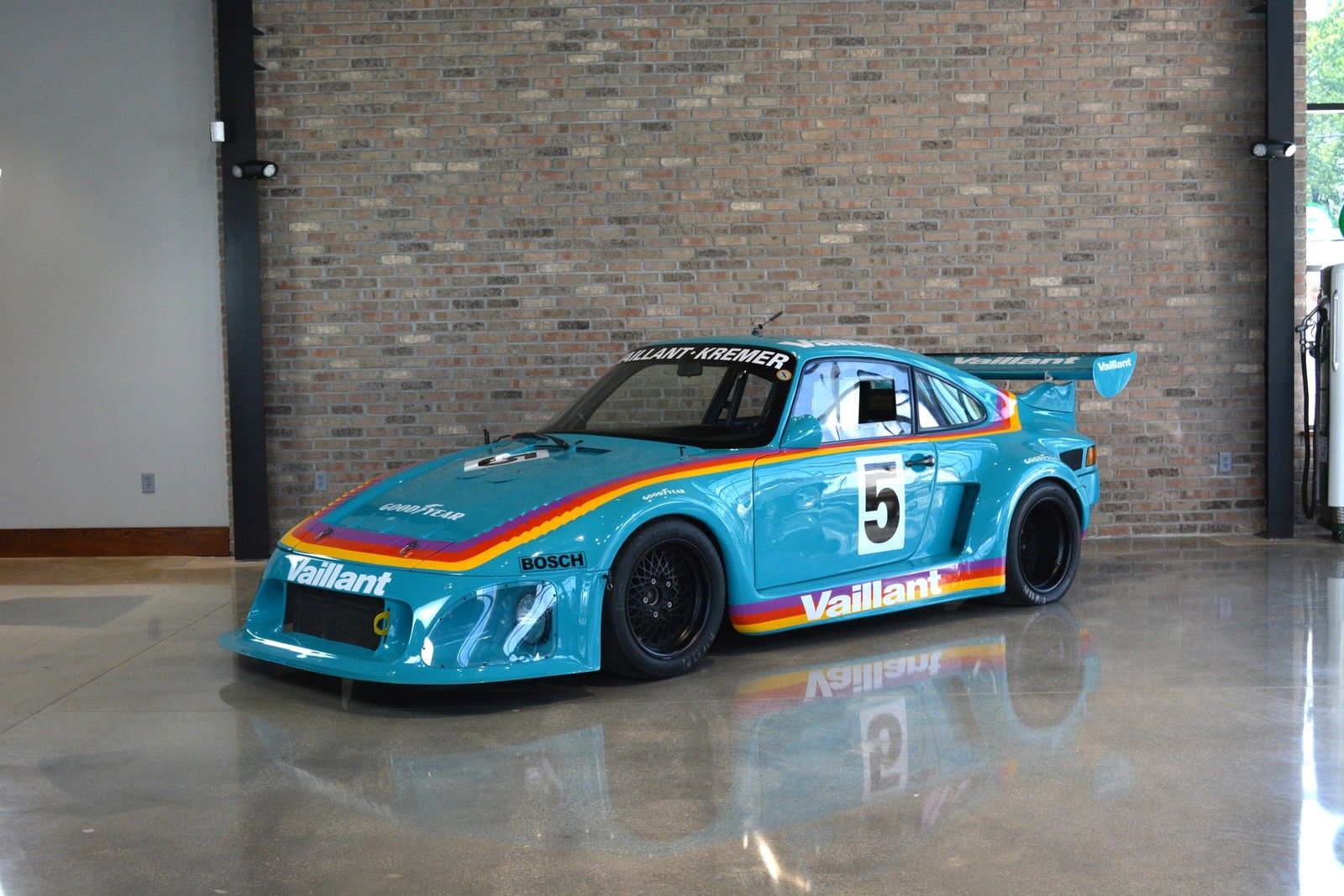 The last few cars I've written up have involved a little detective work. To be honest, it's something I really enjoy about writing for the site. And generally what we learn is that you can't always take a seller at face value. No surprise there, right?
But that doesn't mean that the car in question isn't neat in its own right. Today is a great example of that. We have a racing 911. It's air-cooled and it has many wings – associations that nod towards the late 1970s and early 1980s, when the 935 program was Porsche's cutting-edge race technology. And it's in one of the more iconic liveries of the period – the pastel green of Vaillant sponsorship associated with the Kremer brothers.
Is all as it would seem?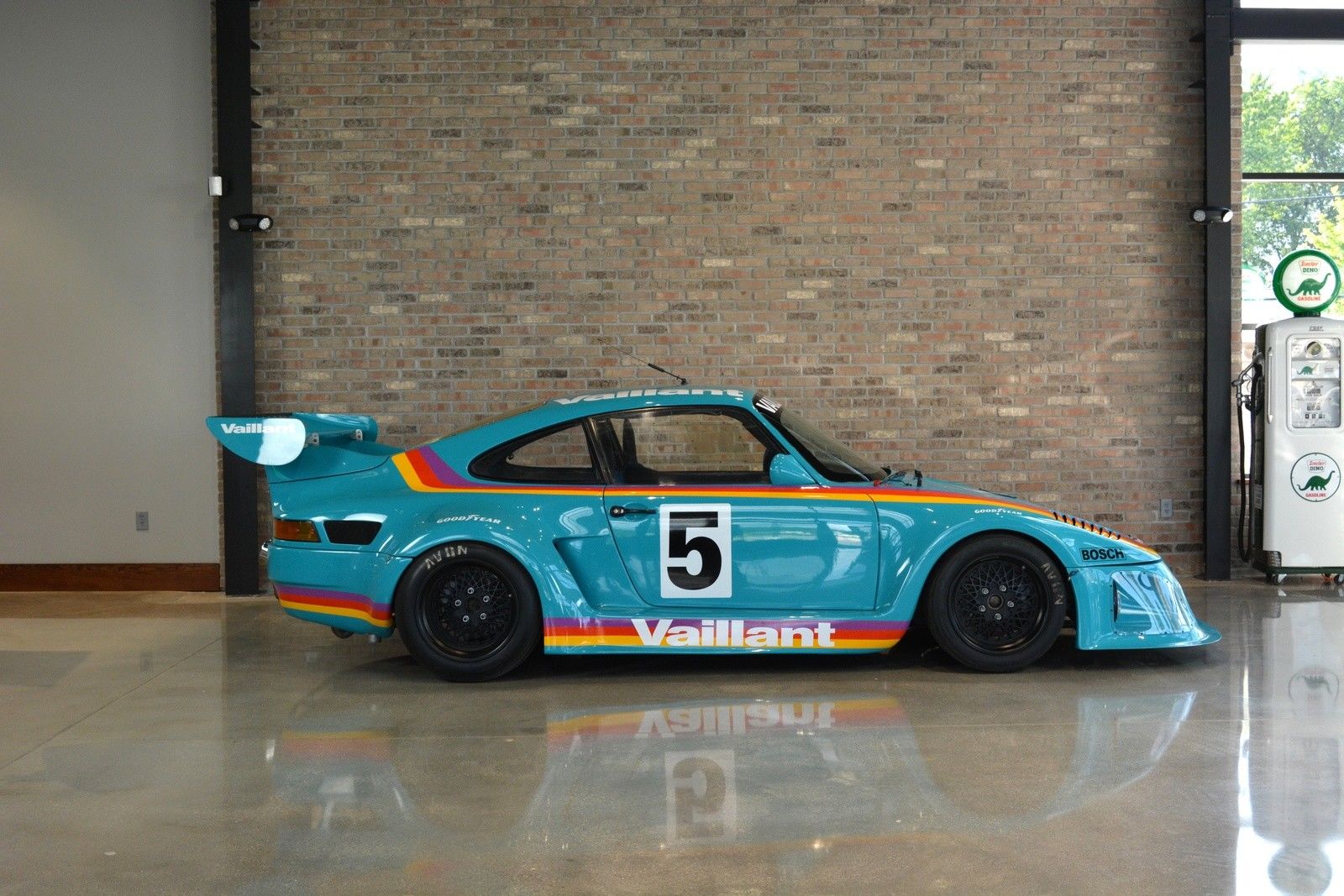 Year: 1976
Model: 911 Carrera/DP935
Engine: 3.0 liter twin-turbocharged flat-6
Transmission: 4(?)-speed manual
Mileage: Not Listed
Price: $399,900 Buy It Now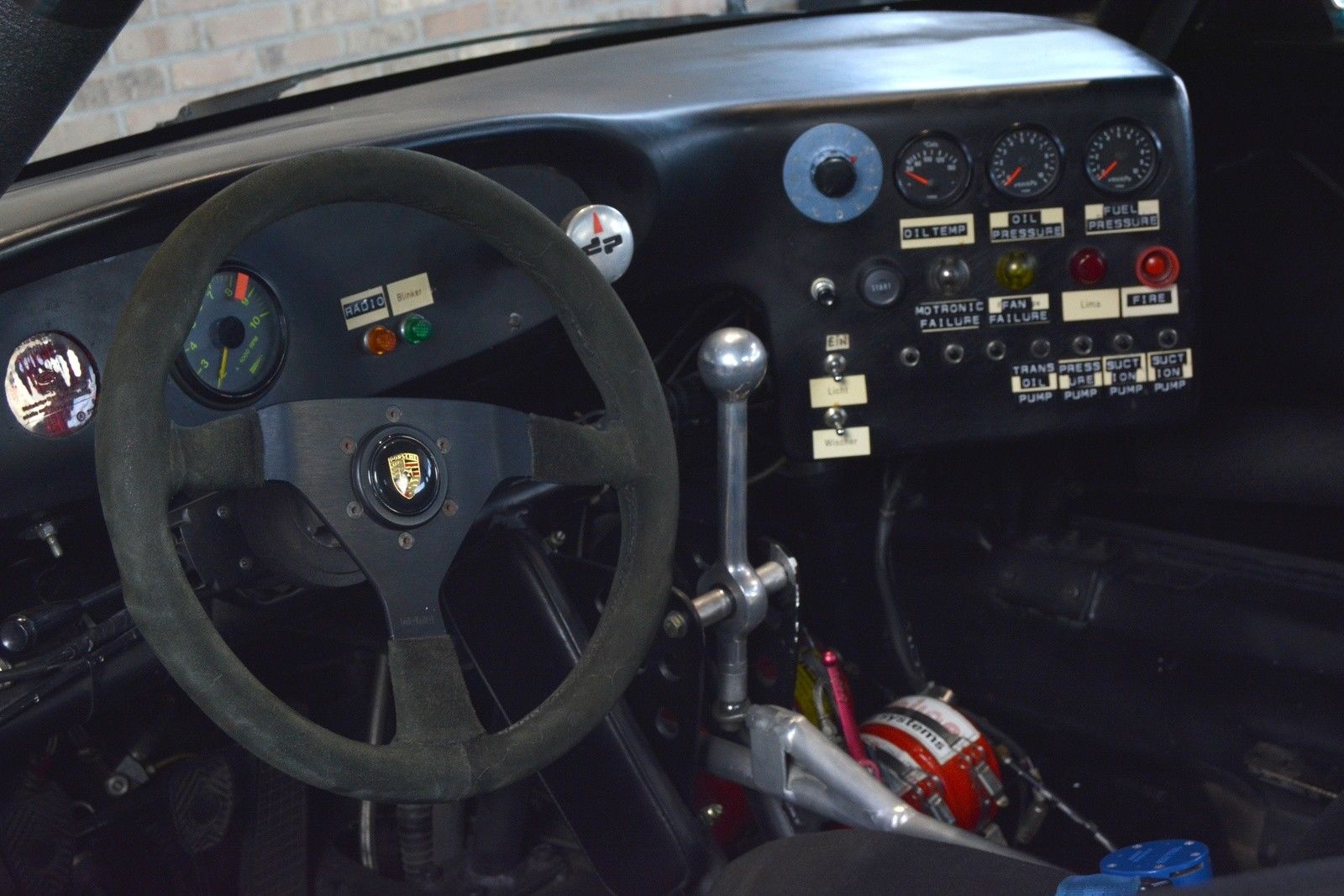 VEHICLE DESCRIPTION

This 935 Porsche was built by Kremer Racing (who built the Chassis, engine, gearbox, and suspension) and DP Motorsport (who made and painted the bodywork) in Cologne in the late 1970s. Incidentally, DP Motorsports built and fitted all the bodywork for the Kremer Brother's 935s, including the K2 through to the K4. Exkerhard Zimmerman of DP Motorsports developed this style of 935 bodywork after his enormously successful K3 design for the Kremer Brothers. Built up for a Mr. Peter Postern and then sold to Jurgen Schorn, it ran races in Germany. Before it was sold the well known German racer, Jurgen Opperman. He and his partner, Otto Altenbach, then raced the car many times, particularly at the Old Nurburgring in the 1980s. Here you can see the car in action and overtaking Franz Konrad's 935!

In 1989, Opperman and Altenbach won the "Veedol" Championship in Germany, which consisted of several long distance races (Langtreckenrennen) over old Nurburgring.

In 1990, this 935 was sold to Willi Rabl, an Austrian driver from Vienna, who was a long time customer of the Kremer Brothers racing team. All of Willi's race cars were sponsored by Vaillant Air Conditioning Co. with their characteristic green and multi-colored striping color scheme. Willi was a specialist in the long hillclimbs (mountain races) that are such a distinctive part of the European racing scene. Willi Rable won two European hillclimb championships with this car. To accomplish this, Willi Rable had Kremer Racing remove the 3.4L twin-plug engine that was in the car at that time and installed an IMSA spec, twin turbocharged 3.0L twin-plug engine, complete with a flat fan producing 806HP. This was a very special engine built up by Porsche Motorsports at the factory and supervised by Gerd Schmidt. It is exceptionally powerful, though tractable in the manner of Porsche's turbocharged flat-six. Willi Rabl kept the 935DP in his stable for fifteen years before selling it to the present owner.

Since acquisition, this 935DP has benefitted from a thorough mechanical preparation and a repaint in it's original Vaillant color scheme.

ABOUT THE THROTTLESTOP

We are automotive and motorcycle enthusiasts that have lived and breathed great product for over 50 years. We wanted to create a place for people who share that same passion and also expect high-level customer service. We are located in Elkhart Lake, Wisconsin, only minutes from Road America. Every vehicle that you see for sale is in our physical possession and located at our main facility, 20 Victory Lane, Elkhart Lake, WI 53020. Check out the feedback on our website and facebook page from other customers who have purchased vehicles from us in the past. Call us today at 920-876-2277 or visit our eBay store if you have any questions.

TERMS & CONDITIONS

Please note that all sales are binding and final. Our vehicles are sold "as-is" with no warranty expressed or implied. Please carefully read the terms and conditions of the sale before bidding. Winning this auction does not entitle you to come inspect the vehicle and decide if you want to buy it, but obligates you to complete the purchase!

PAYMENT

We accept money order/cashiers check or cash in person.

A $500.00 deposit is due within 24 hours of the auction close.

All sales transactions must be completed within 7 calendar days of auction close.

Prices subject to change without notice and do not include Title, License, Registration Fees, State or Local Taxes or Processing Fees, if any. Although every effort is made to present accurate and reliable information, use of this information is voluntary, and should only be deemed reliable after an independent review of its accuracy, completeness, and timeliness. It is the sole responsibility of the customer to verify the existence of options, accessories and the vehicle condition before time of sale. Any and all differences must be addressed prior to time of sale. Vehicle is listed locally, we reserve the right to end the auction at any time.

PICKUP & SHIPPING

All shipping charges are the buyer's responsibility.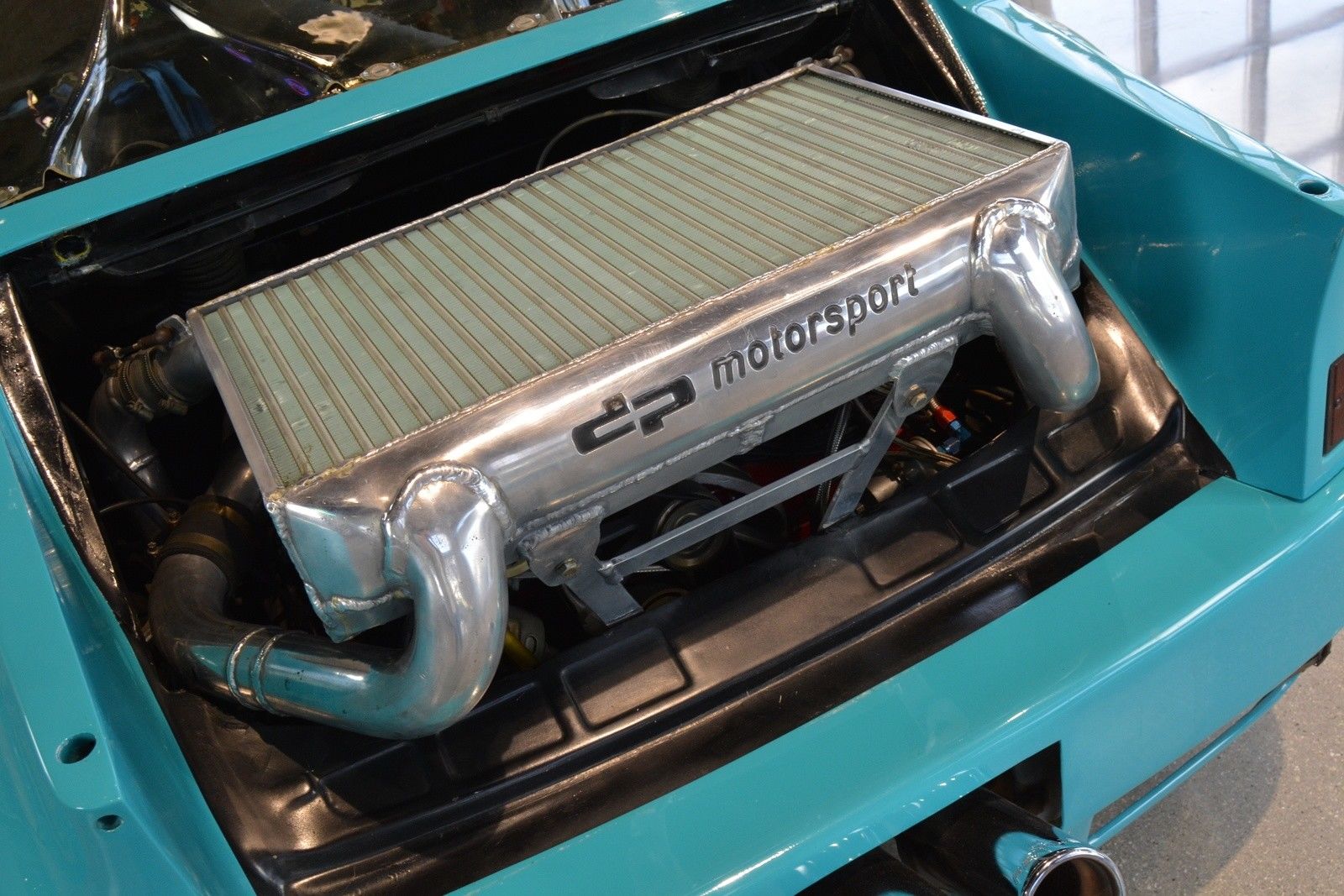 Off the bat I was pretty confident that it was not completely right – or, at the very least, the whole story wasn't being told. First off, though not stated it seemed clear that this car wasn't originally a Porsche race chassis, but was built in the style of the Kremer race efforts for one of their wealthy clients. A few owners down the road, it then ended up with Willi Rabl, an admittedly quite good amateur gentleman racer who had started racing expensive Porsche 911s from Kremer in the 1970s.
Racing Sports Cars has a photo of Rabl racing the Vaillant-sponsored Kremer Porsche 911 RSR in 1976 at a few races in Austria and the Czech Republic. Bob Wollek ran the 'official' Vaillant-livery 911 RSR in the more famous races. Today's car seems to be modeled after the also Vaillant-sponsored Kremer 935 K2 run by Wollek in the late 1970s but wears the different DP Motorsports bodywork. However, when Rabl drove it, it wore a different color scheme. Starting in 1977, the iconic Vaillant green, purple and gold was replaced by a white base color. When Rabl moved to DP935 bodywork, he carried over that color scheme.
I tried to find more information about this particular chassis and some of the other names involved. Jürgen Oppermann (note the spelling, seller) did race the Veranstaltergemeinschaft Langstreckenpokal Nürburgring (VLN, still run today) and won it many times, along with his partner Otto Altenbach. Both ended up racing 956/962s in the 1980s as the 935 fell out of competition. But a search for Oppermann's name yielded some interesting results in regards to this car. Other sites have it listed as well, and the current seller has left out some pertinent information when considering the purchase. Winding Road had it for sale two years ago at $450,000, and notes that it was built from a 1976 911 Carrera. I assumed this when first looking at the car, but that information is missing from this listing – instead painting the misleading portrait that this was a Kremer 935 from the get-go. John Starkey Cars also had it for sale at one point and again adds a bit to the story; that the car was likely completed in the mid-1980s. DP Motorsport had even more information about the car being raced by Oppermann in the late 1980s. Hollywood Wheels also had a listing for the car at auction in 2016, this time with some video. They also list the car as having been constructed in 1985. Euromontagna has an image of the car dated 1991 with Rabl driving.
Does any of this matter? Well, to me it would seem that several of the times it has been for sale either the information contradicts other sellers, or certainly doesn't disclose the entire story about the car. As a few hours of searching was all it took to yield these results, when you're asking $400,000 for a 911 it would seem prudent to get your ducks in a row. Certainly, at least initially this chassis was a street 911. It seems to be credibly converted by Kremer, probably in the 80s, and fit with a DP Motorsports body, raced fairly successfully in the VLN series and then refit with a IMSA 962 engine under Rabl's ownership. It almost certainly was not this color originally under Rabl's ownership, and may have never been this color while he owned it (though he did race a green Valliant 911 RSR). Amazingly, he's still racing, and has a website with his contact information. A more serious buyer would be wise to contact him and get some more information.
I'm not sure that it changes the value much that the color has changed. It's a neat, period body with an interesting history. It's got a killer motor. It's been restored. And the look is spot-on for the period-sheik look. Is it worth $400,000 all done? Since it's sat through the height of the market for sale more or less continuously for the past two years, it would seem not.
-Carter