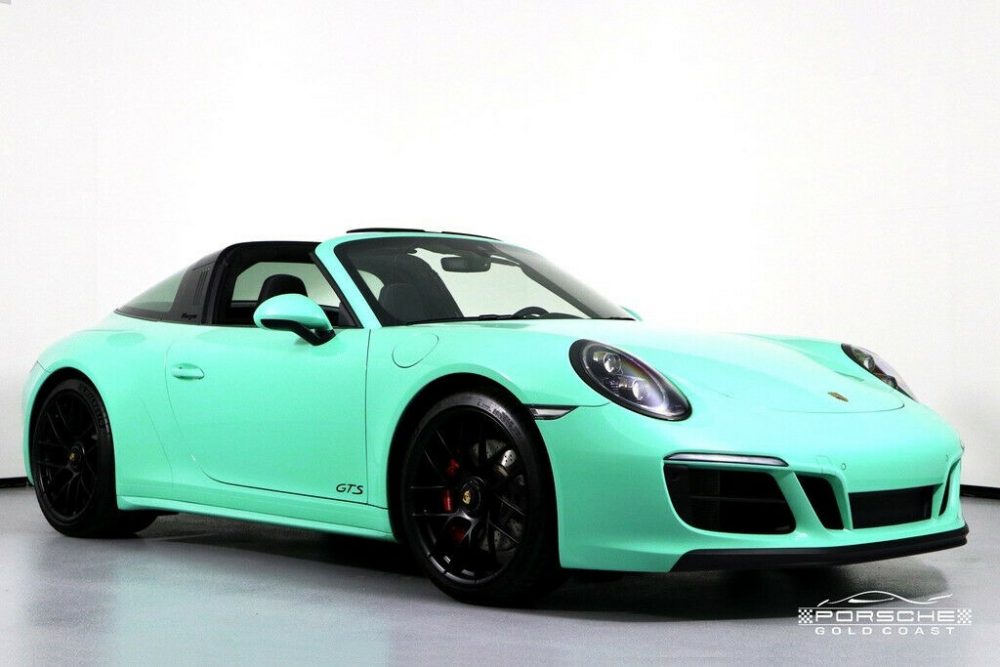 I have to hand it to Porsche, they really nailed it when it came to their GTS trim line on the 911. It slotted in perfectly between the S and GT cars for those buyers who wanted more, but didn't want to pay GT prices or live with the harshness they can dish out. When they launched the 991.2 C4 GTS, it sure seemed like it was knocking on the door of the GT3. The new twin-turbo 3.0L with the PDK gearbox could whip it to 60 mph is just 3.3 seconds. That is just .1 second slower than the 991.1 GT3. Seems like a heck of a value at a $135,000 base price back when these were new. Even better, you could get it with the 7-speed manual gearbox. What isn't to like?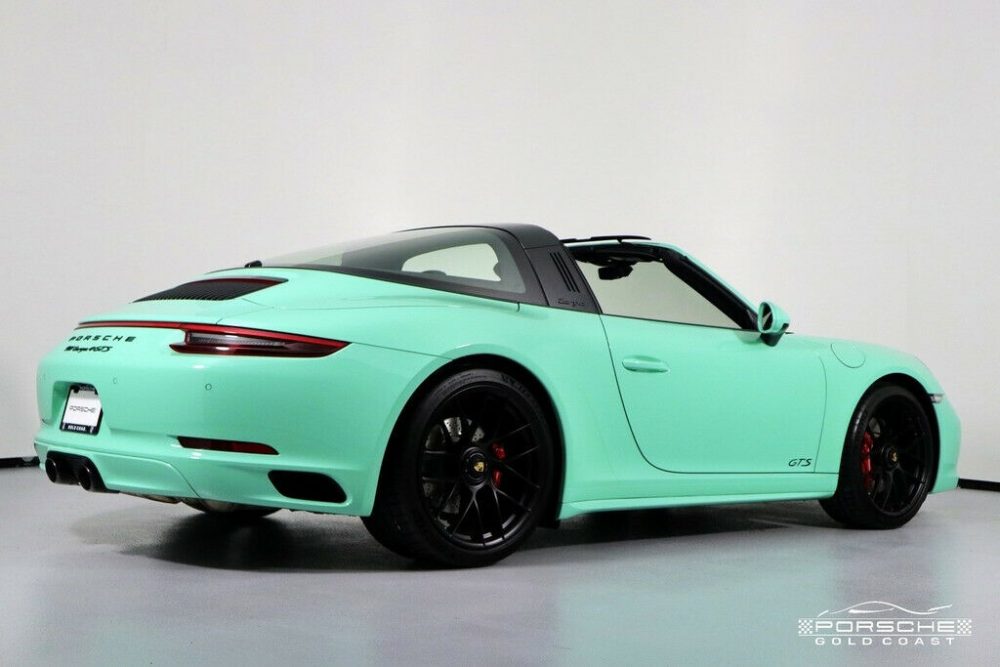 Year: 2019
Model: 911 Targa 4 GTS
VIN: WP0BB2A94KS126090
Engine: 3.0 liter twin-turbocharged flat-6
Transmission: 7-speed manual
Mileage: 5,273
Location: Jericho, New York
Price: $179,300 Buy It Now
019 Porsche 911 (991) Targa 4 GTS 7-speed Manual Transmission, Paint to Sample Mint Green with Black Leather Interior. 5,273 Miles.

3M film on Front Nose & Bumper. Balance of factory 4 Year 50,000 mile Warranty which expires July 13, 2023.

This vehicle is proudly offered by Porsche Gold Coast, an Exclusive Manufaktur Partner, Porsche Classic Partner & Authorized Porsche Dealer, Located on Long Island New York.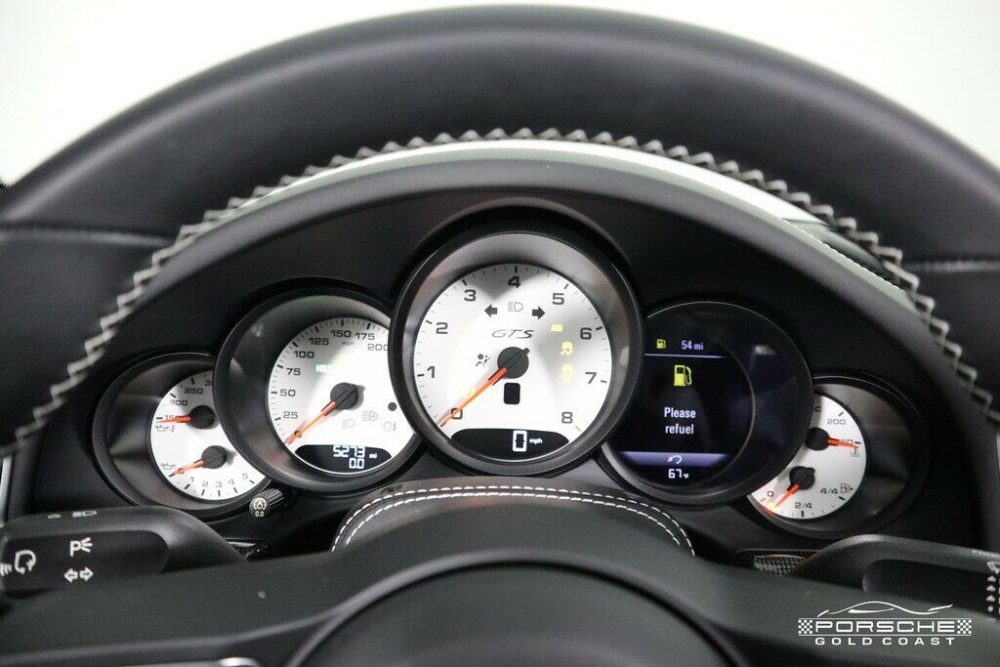 This 991.2 Targa up for sale in Long Island isn't short on goodies. Paint-to-sample Mint Green, rear axle steering, Premium Package Plus, deviated stitching, LED headlights, and on and on. A cheap car this was not, as it had a base price of $140,000, then nearly another $40,000 in options alone. I know it isn't all about math alone with it comes to cars at this price level, but just to compare, a 2019 GT3 started at $145,000, and a GT3 RS was right around $190,000. Granted, you couldn't get it in a open top, and the Speedster was impossible to get and now we know stickered for over $300,000. What is interesting is what this dealer is asking after this car has done over 5,000 miles.
The Buy It Now price is $179,300, which is exactly what the sticker price was. Bold strategy by the dealer. You can see they aren't too proud of this fact as they crudely removed the original price from the build sheet as to hope potential buyers are too oblivious to actually ask or look up what this car sold for new. I think the GTS is a great car and a perfect option for lots of people who want the perfect 911 for all occasions, but selling at sticker is a bit of a reach at this point. Even with the cool color.
– Andrew