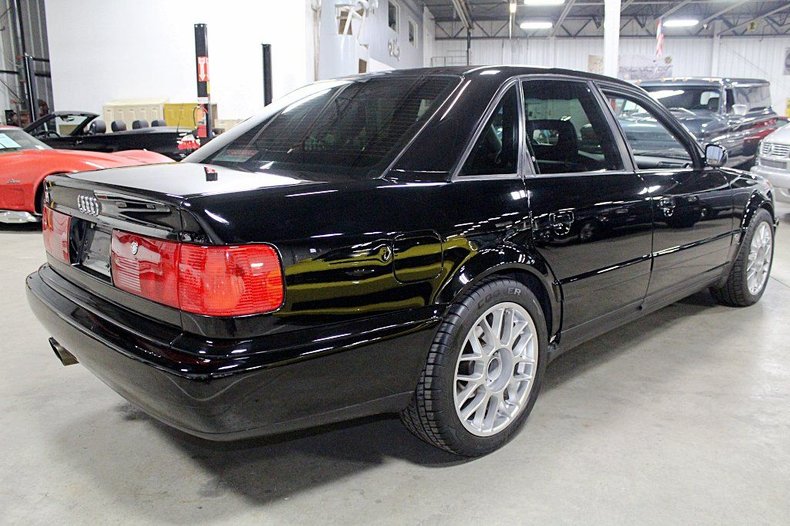 The Audi and Volkswagen crowds can be pretty finicky. Instead of cheering on high sales of models similar to their cars, they instead tend to resort to denigrating lofty asking prices. Truth told, I've been guilty of it myself – but, then, there are owner's who "know what they've got" and it's easy to point towards another example that is equivalent for a better deal.
Then there's this S6.
Look, far be it from me to say that the S6 isn't a very special car. It is. And I certainly feel that it should be held in equal esteem to its contemporaries, the M5 and 'E500E'. I've said as much many times. But here we have a very clean-looking example of a 95.5 S6…and, well, the elephant in the room has to be not the condition, not that the C4 is overlooked, not that the mods can make crazy power; no, the headline here is the $32,900 asking price: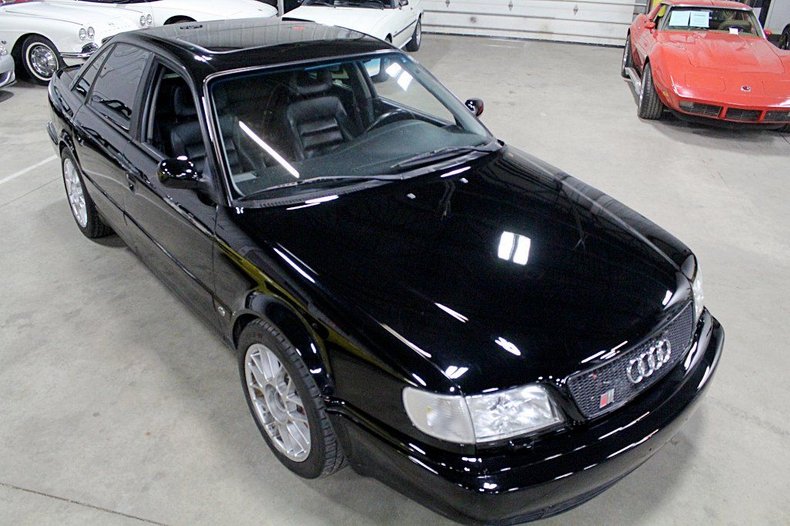 Year: 1995.5
Model: S6
VIN: WAUKA84A6SN121352
Engine: 2.2 liter turbocharged inline-5
Transmission: 6-speed manual
Mileage: 199,704 mi
Location: Traverse City, Michigan
Price: $32,900 Buy It Now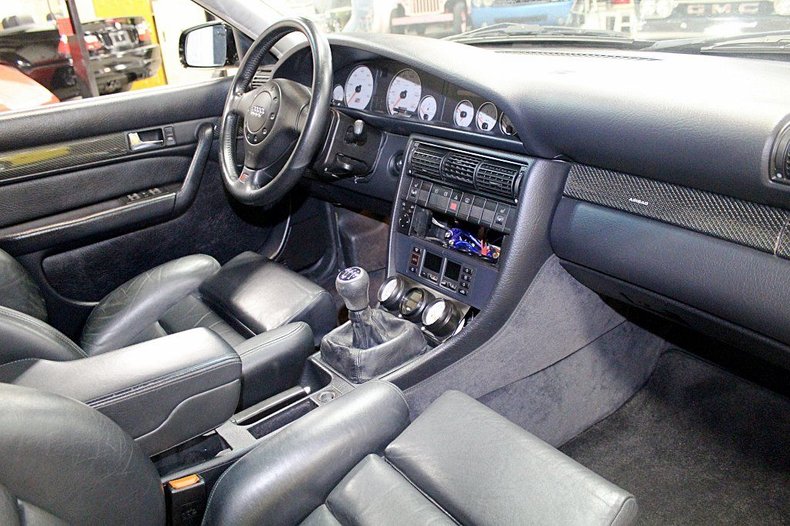 The Audi S6 built from 1994-1997 was known as the C4 or UR-S6. They came out for the 1995 model year and sometimes known as the 1995 ½ S6. They were in the middle of restructuring their model lineup at the time so there was a lot of change going on. One thing that is dead certain as that these first Generation S6 cars are highly sought after. Add the fact that this car is highly modified with some fantastic upgrades make this thing a one of a kind. The original build was by Scott Justusson and my client the consignor of this car purchased the car from up-state NY and drove it home. Since then, many of the upgrades have been updated or changed depending on wear and tear at the time. The body currently has 93,000 miles but the motor was rebuilt at 70,000 with a new heat treated OEM Audi Long Block. I have a list of Modifications and build info that will have more information as well as all the receipts, old and new. In addition the new Turbo has just over 3,000 miles. The car has ported and polished heads, titanium connecting rods, ceramic coated cylinder walls, valves, combustion chambers and pistons. RS2 injectors, RS2 competition turbo, 911 TT calipers and rotors, 3″ stainless exhaust, B5 RS4 6-speed manual transmission, lightweight flywheel, front mounted oil cooler with a South Bend stage 3 clutch. Marc Swanson of EFI did the last big swap of the turbo. It also has EFR7163 kit, twin scroll, wastegate, BOV and quick spool valve, 3″ downpipe, in tank Bosch 044 fuel pump with 1200 CC injectors. In addition it has like new tires and a fresh service. This thing is beyond words as it starts, runs, sounds and goes down the road fantastic. All the lights work, everything is in working order, no lights on the dash and the interior is comfortable and like new. There is so much more to list. Any questions please call.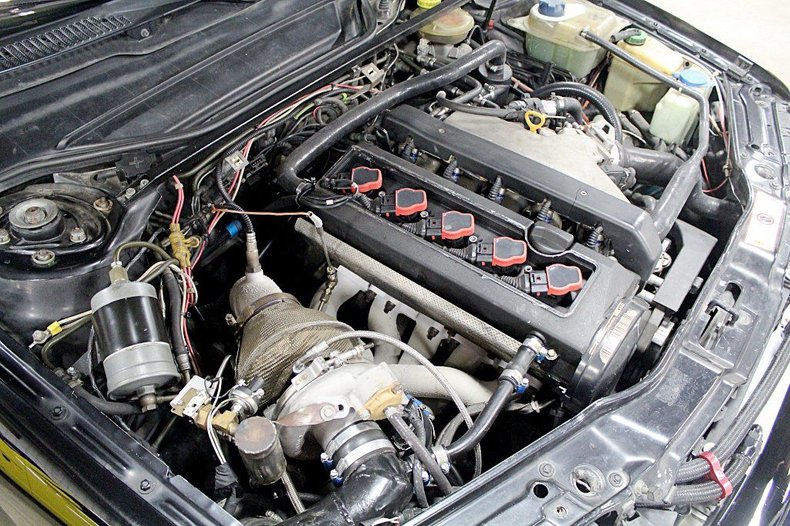 If you want to know just why the C4 S4/6 were so cool, check out the deeper dive I did back in August. Now, almost exactly one year ago, a very special example of this very special breed did sell for $33,000. So does this car justify it?
Well, it appears to be well built and has a lot of desirable parts. The condition looks to be top-notch despite the high miles. It's a 95.5 which you can tell from the lack of diff lock and missing infrared knobs on the B-pillars, but then it's got early headrests so my guess is that, like a lot of the car, this one has been assembled from the best parts that could be found. That is has 200,000 miles (at least, some of it does) seems almost secondary, but the history of New York living might give more than a few pause. The A6 2.7T BBS RCs look pretty slick, too, and are super light while avoiding the temptation to mount too big a wheel.
At the end of the day, it's a very neat car. I'm just not convinced it's a $33,000 car, especially since the very similar S4 I just looked at came to market at basically 1/3 that cost.
-Carter