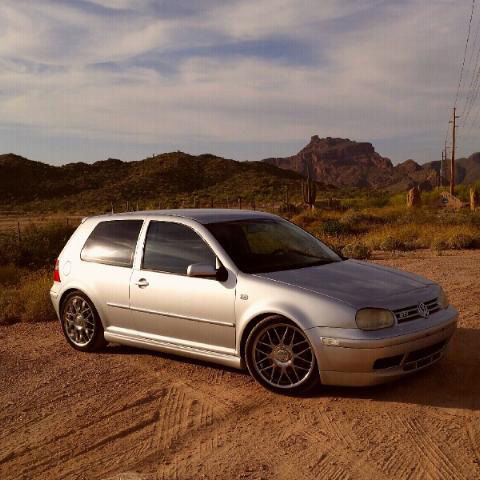 Let's discount, just for a moment, the reputation of the fourth generation water-cooled, front engined platform from Volkswagen. Yes, they're known for not having the best build quality, and they were a bit pudgy. The electrics were sketchy and Volkswagen's venerable 1.8T, which found its way into nearly every VAG product in the late 90s and early 00s, is certainly not without fault. But in many ways, the Mk.4 platform offered some exciting options for the Volkswagen faithful. First, the introduction of the turbocharged engine into the platform redefined the possibilities of the hot hatch. It was available not only in the top-spec GTi, but you could get a 4-door 1.8T, too – a first for Volkswagen, who had offered hot 4-door hatches in Europe but not the U.S. previously. Then, in 2002, Volkswagen upped its game even more with the introduction of the 25th Anniversary Edition in Europe. "But the GTi didn't come out until 1983" U.S. fans said, forgetting that 1977 was the launch year of the 1.6 original in Europe. It seemed, for some time, that the U.S. would get snubbed again. After all, it wouldn't be very smart for them to offer a 25th Anniversary Edition of a car that didn't exist here, and "19th Anniversary" doesn't have the same ring. But then, at the New York Auto Show in 2002, Volkswagen surprised U.S. fans by offering the near-identical package to them. The name was the GTi 337 Edition; the name harkened back to the original project code for the Golf GTi. Beefed up with 180 horsepower, a 6-speed manual, an awesome set of Recaro seats, aero tweaks and with some awesome shot-peened BBS RC wheels, it was an instant hit. Volkswagen sold 1,500 of these models to U.S. fans, and then when they had sold out, recreated the magic in 2003 with colorful options in the 20th Anniversary Edition. Today we're looking at the 337 though, and I've found three for sale in varying states. 13 years on, are these hot hatches still appealing?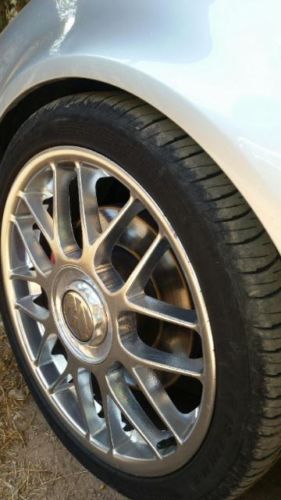 Year: 2002
Model: GTi 337
Engine: 1.8 liter turbocharged inline-4
Transmission: 6-speed manual
Mileage: 131,000 mi
Price: $5,000 Buy It Now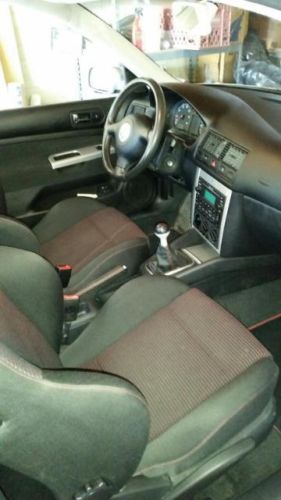 Up for auction is a very rare, special European edition Volkswagen GTI, with 131k miles. For those of you who know this car, I don't need to go into extensive detail about its history. This vehicle is in very good condition. Overall, this car has been very well kept and has a good amount of performance modifications that make it an absolute dream to drive! The pros: overall paint is in very good condition and shines like new; Interior is in excellent condition with no rips, tears, wear or sagging; Pirelli tires have over 80% tread left; Car performs beautifully. The cons: good amount of road rash on front end of car; Driver's seat bolster is broken down, but fabric is not torn (been told it's an easy repair); Front grill emblem is cracked, needs new grill assembly. Car is sold as is, and buyer must make and pay for any shipping arrangements. Car is listed for sale locally and can be viewed locally in the Phoenix area. Feel free to contact me with any quest.
GIAC X Plus Chip
3″ GHL Turbo Back Exhaust
Boost Gauge
K&N Cold Air Intake
Eurosport Front Upper Sway Bar
Bilstein Adjustable Coil-over Suspension
N75 H" Boost Valve
APR Turbo Intake Tube
Forge Diverter Valve
Recent, new upgrade clutch

Options specific to the 337:
BBS RC shot-peen finish
Ground effects
Recaro seats
Red stitching all around
Leather wrapped 3-spoke steering wheel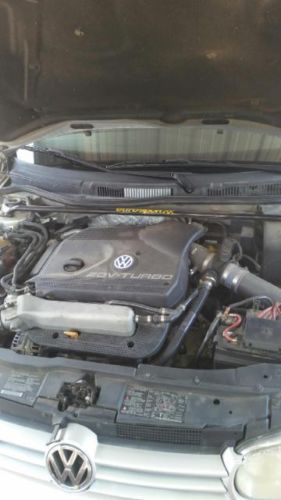 This listing has all the typical hallmarks of a classic Volkswagen used advertisement. There are no really good overall photos of the car that show any detail; in fact, you only get one overall of the car, which frankly could have been nabbed from anywhere online. You then get the remainder of the photos in grainy portrait instead of landscape. Of course, as with any good used Volkswagen ad, the carpets are dirty and unvacuumed, there's random garbage strewn around the cabin, and though the car is claimed to have been "well kept" there's no real service history provided. Additionally, as with many of the 4th generation GTi turbos, it's not stock; not that the modifications are cheap ones, but it's just hard to find original and unmodified GTis from this generation. Mods mean, with near certainty, that it was driven harder, and with 131,000 miles on the clock you can bet this now 13 year old GTi will be needing some work to the 1.8T in the near future. On the positive front, the original body kit and BBS wheels are present, though the Recaro seats have suffered some degradation. Overall, priced at $5,000 this car is pretty much on par with the market.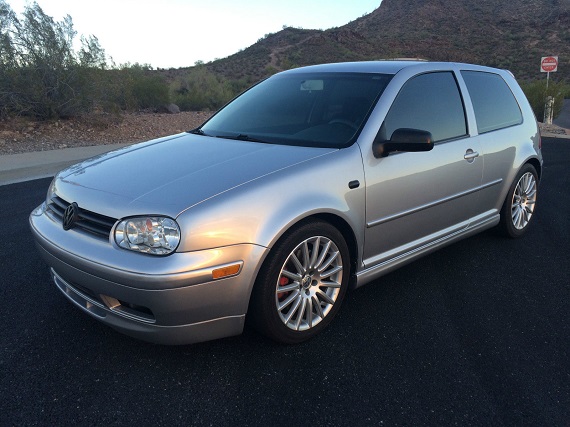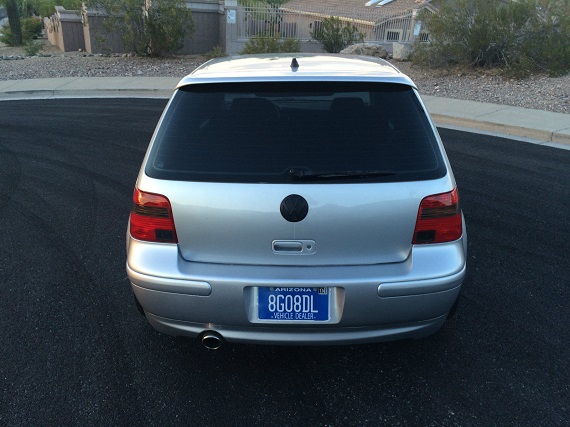 Year: 2002
Model: GTi 337
Engine: 1.8 liter turbocharged inline-4
Transmission: 6-speed manual
Mileage: 157,000 mi
Price: $4,800 Buy It Now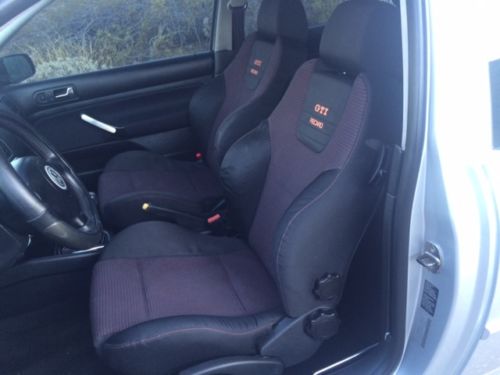 2002 VW GTI 337 Anniversary Edition. NOT THE BASE 1.8T MODEL w A 337 KIT. First thing i did was take it Camelback VW here in Phoenix to make sure it's the real deal.

– 1.8L Turbo
– 5 Speed Manual
– 157k
– Power Windows, Locks
– Working A/C
– Clean Title..Clean Carfax
– Sony Cd Player

337 sports numerous performance upgrades:
– Front Lip
– Body-color side skirts
– Rear spoiler,
– Recaro sport seats
– Metal pedals
– Red brake calipers
– Sporty Exhaust
– Three-spoke leather-wrapped steering wheel with red stitching round out the package
– 17 inch spoked wheels (Not the Original BBS's)

Aftermarket Upgrades:
– Blow off Valve
– Air Filter
– Boost Gauge
– DOJO Carbon Fiber Shift Knob
– Blue angel eye in headlight

Cons:
– Might need a motor mount soon
– Aluminum piece around radio is missing
– One of the Mesh pieces in the front bumper is missing.
– 3 of the tires are Continentals and one of them is a Michelin. All have about 60-65% tread.
– Rear trunk needs new shocks, wont stay up on its own

This is a pretty desirable VW and not a lot of these come up for sale and when they do they sell in the $7500-8500 range. This is an original ARIZONA RUST FREE VW!! It runs and drives great. Clutch is smooth, shifts perfectly. Turbo responds perfectly. TIMING BELT/WATERPUMP was replaced, sticker on the engine shows exact date (pictured below). All the cons i listed above are cheap cheap fixes. Parts can be found here on ebay. It's honestly a fun little pocket rocket. Just needs a nice chip, downpipe and you're good to go. This was a fresh trade in at a local VW dealership (Larry Miller). Im selling it at wholesale price so take advantage.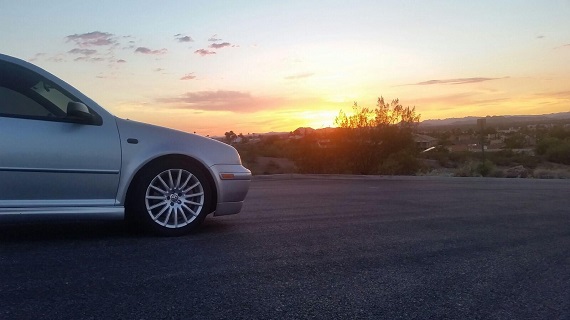 Here's another fairly typical example of how these generation GTis come to market. A few owners downstream from new, this 337 has also been modified and is not stock. Gone are the original BBS wheels, replaced by smaller 17″ wheels which lose some of the effect of the 337's magic. Overall presentation otherwise, though, is better than the first example despite the higher miles. First off, the pictures show some actual detail (imagine!) and the car is clean. However, the pictorial is too short – no underhood shots are offered, nor detailed cabin photos. Some cheap aftermarket add-ons complete the typical image of the third/fourth owner priority list; do not fix that which is broken, but poorly mod that which is not. Some trim details are missing or broken and with 157,000 miles, this car will certainly need some service in the near future, but again it's priced right around market value at $4,800. You could do better, but you could do much worse in the Mk.4 market.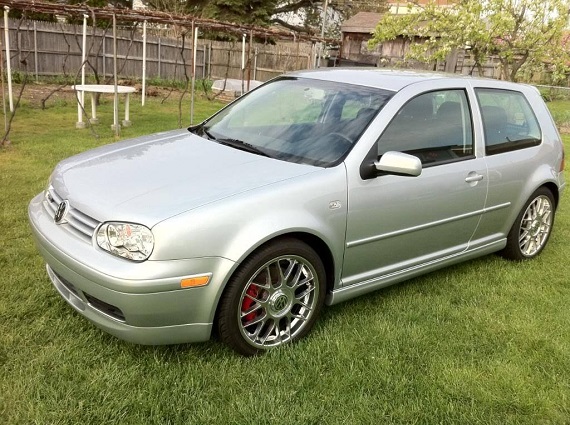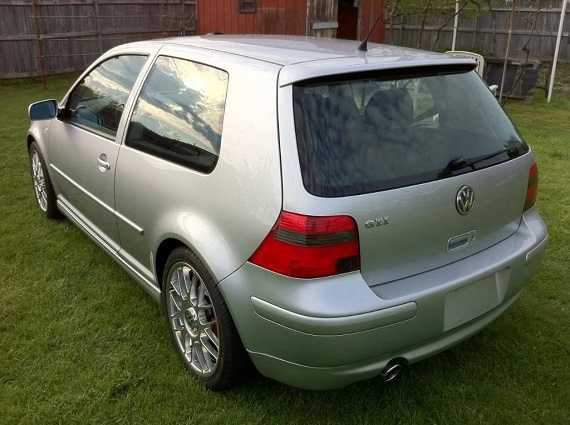 Year: 2002
Model: GTi 337
Engine: 1.8 liter turbocharged inline-4
Transmission: 6-speed manual
Mileage: 6,993 mi
Price: $21,000 Buy It Now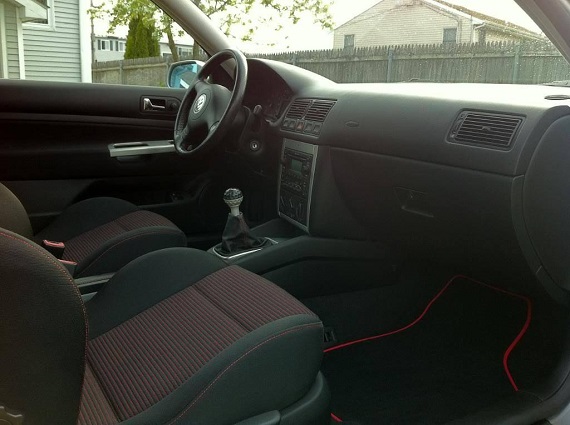 2002 Volkwagen GTI 337 Limited Edition 6,993K all original

Up sale is my "2002 Volkwagen GTI 337 Limited Edition 6,993K all original"

This car has been in my collection all this time. It never been abused or raced, just a summer car. I did all of its oil changes with the oil that is suppose to be done 5W40 Mobil 1 with Mobil 1 205 filter.

I have changed the air intake to a neuspeed filter and the blowoff valve to a forge metal, but i still have the original parts.

This car will not go on a test drive with anyone besides myself. Your more then welcome to schedule an appointment to see it and for me to take you on a test drive. Please understand that this car is super rare to find it on these conditions.

There is nothing wrong with his car! It runs like its was 2002 and smells VW on the inside. The inside is flawless! brand f* new!

I'm opened for offers. Please PM me with your offers or we can schedule and appointment to discuss terms.

I can more pix if you like to see it, special from the cluster with my iPhone 6+ with date time and whatnot.

please view pix and PM me for more info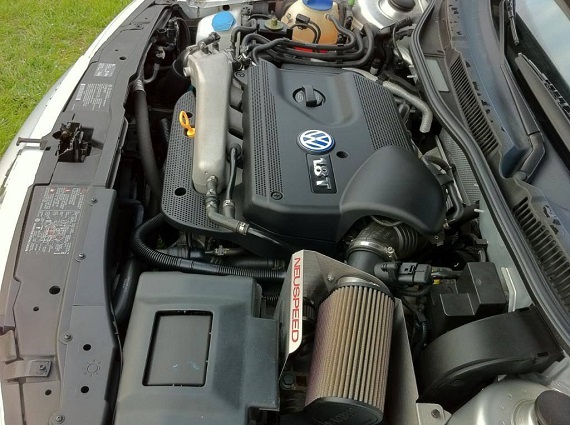 If you think this car looks familiar, you're right – I wrote it up last September. Since then, it's accrued only about 500 miles and the price has dropped $4,000 from the original asking price. Condition appears unchanged, but that's in part because no new photos are offered. Still, this is a nearly all-original 337, and likely the only one in this condition anywhere. My original problem with this car still remains, though – even at the reduced $21,000 asking price, you're only a few payments short of a brand new GTi; better performing, better handling, better braking, more reliable, safer and with a warranty. You'd have to specifically want a 337 edition to pay this much for such a car, and to me the real price this car would sell for would be mid-teens. Despite the pristine condition, the market for a "new" Mk.4 is quite small as evidenced by the car's lack of sale over the past year. Lovely to see, this car is, but would I buy it? No, not for anything close to the asking price.
The 337 strikes me as an interesting car, because for me as a GTi enthusiast it generated so much enthusiasm when it was launched. It seemed a return to form, or at least towards form, of the original GTi and my personal favorite, the Mk.2 2.0 GTi from 1991 and 1992. But the reputation of the Mk.4, coupled with depreciation on the Mk.5 chassis – in many ways, far superior to the car it replaced – means you really shouldn't pay much for one of these cars even if it's very nice. Of the three, I think that the first seems to be the best value; but honestly, for a bit more you can get into the next generation 2.0T GTis, with better interiors, build quality, and even more speed. When I boil it down to it's base elements, I guess what I really liked about the 337 were some of the parts – the 1.8T/6-speed manual combination, the Recaro seats, and those fantastic BBS wheels. $5,000 is a compelling price for a clean-ish GTi, but in this case I'm not sure the 337's external appeal outweighs the potential negatives and I'd spend $8,000 to get into a nicer '06/'07 GTi.
-Carter