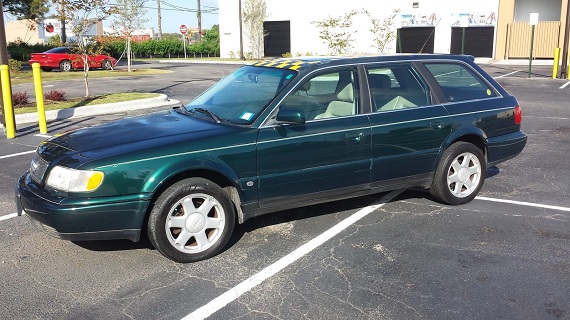 In the U.S., few Audi models have quite such a devoted following as the 1995 S6 Avant. Not many were imported, and those that were generally have been snapped up by enthusiasts and had miles piled on to them. Some have succumbed to accidents or been organ donors, leaving even fewer on the road 20 years later. However, we have 4 today available – amazingly all in different colors. Which would be the one you would choose? Let's start with an Emerald Green Mica example: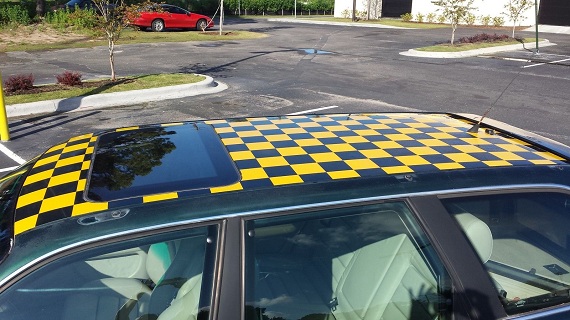 Year: 1995
Model: S6 Avant
Engine: 2.2 liter turbocharged inline-5
Transmission: 5-speed manual
Mileage: 120,156 mi
Price: $6,625 Buy It Now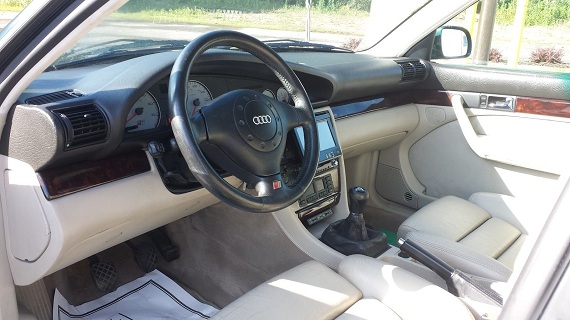 1995 Audi S6 Avant, Green with Yellow Checkers on roof. Tan interior (smoke free). Second owner. Serious inquires only.
One of the most popular colors on the C4, Emerald Green Mica unfortunately aged poorly; clearcoat failure is common on these models. This probably explains the horrible checker pattern on the roof – a modification I don't really understand, but is touted by the seller. Personally, I'd rather know about the service history rather than what I can see is a bad vinyl job, but perhaps that's just me. Pricing isn't bad considering the mileage but the condition of this car doesn't seem top.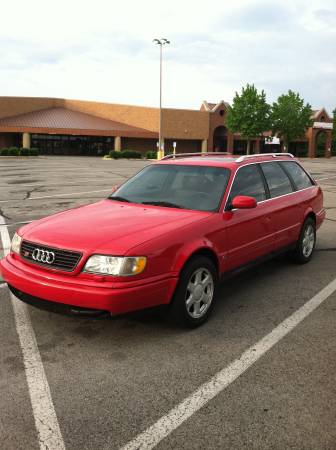 Here's a Tornado Red example, another color that often experienced problems if not properly maintained. This example likely had something along those line occur as it's had a full repaint. This car has some more miles and some modifications, but is it the one to buy?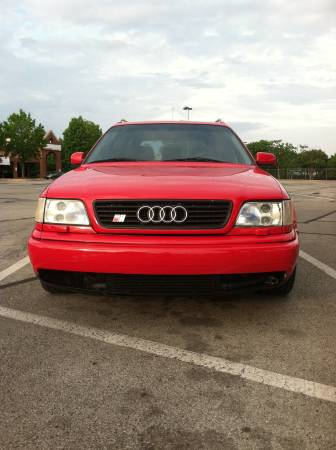 Year: 1995
Model: S6 Avant
Engine: 2.2 liter turbocharged inline-5
Transmission: 5-speed manual
Mileage: 165,000 mi
Price: $8,500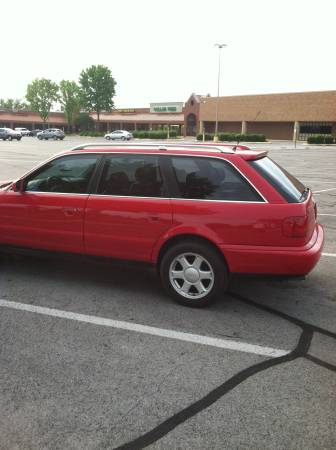 1995.5 Audi S6 Avant
165k miles
$8500 OBO
Car is located in Nashville, TN
I have owned this car since June of 2009; it was purchased from an AW member with 137k on it. When I was having issues with low oil pressure, it received a vehicle service inspection at the Audi Dealership of Nashville. Everything checked out green except the tie rods (replaced) and the front brake pads (showed between 6-9mm of pad remaining). The oil pump was replaced and fixed the low oil pressure issue. The entire Avant had a re-spray in January of 2014; therefore the paint is in fabulous condition. It was just detailed the first week in May and I will have it detailed again for the new owner.
The interior is in good shape for a 19 year old vehicle. The driver seat shows some sign of wear, as does the steering wheel. The passenger seat and the rear seats are in great condition. All of the electronics work inside the car except the cruise control is intermittent and the rear hatch wiper does not work. There is no rear-view mirror currently (looking for a replacement). I had the windshield replaced and the mirror could not be replaced. It does have a third row seat, but is not hooked up (all parts included).

The Good:
Steve Eiche MTM 1+ Replica Chipset
ECU from Weldon (Variable 3BAR)
034 CAI
EFI Express 2.0t Ignition System
3″ Remus Exhaust, cat-back
FMIC
35% tinted windows
70% ceramic tinted windshield (works really well for heat reduction)

The Bad:
Cruise Control does not work 50% of the time
Rear hatch wiper does not work
Lower body trim needs to be replaced
Brake light comes on from time to time*
Right and Left Mirrors show sign of wear

Recent Maintenance:
163k:
Timing Belt Kit + Water Pump
Valve Cover Gasket
Fan Wheel
Oil Pump (gaskets, sealant ring included)
Tie Rod Assembly (Driver & Passenger)
Alignment

162k:
Bilstein HDs
Rear Brake Pads, Rotors, Calipers
Brake Flush

*The person I purchased the car from told me it was a electrical short. Occasionally I will lose hydraulic brake pressure on the pedal. So I think he conned me on that one. I am guessing it is the bomb, but I have not had it diagnosed.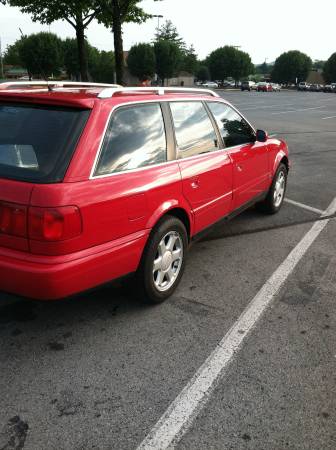 There are certainly some questions about the items that are broken chief among which is if any damage occured with the low oil pressure. Then there are some brake and electrical issues, though they're not uncommon on these cars. Overall condition from the photos that are presented looks quite good for over 160,000 miles – but then it should with a repaint. The engine modifications definitely help to wake up the power and are generally appreciated, as is the mechanical work – but the price is pretty high for some question marks in my mind.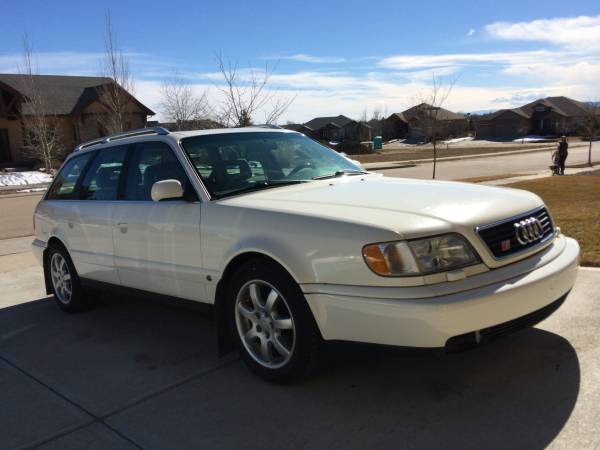 This isn't the first time we've seen this very rare Casablanca White model, as I wrote it up in March. Back then I suggested that the pricing was at the top of the market for the car, and I think I was right as it hasn't moved in several months and now the price has dropped: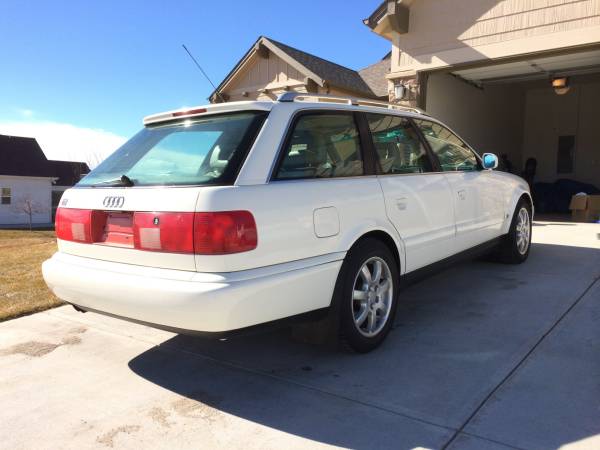 Year: 1995
Model: S6 Avant
Engine: 2.2 liter turbocharged inline-5
Transmission: 5-speed manual
Mileage: 158,000 mi
Price: $7,500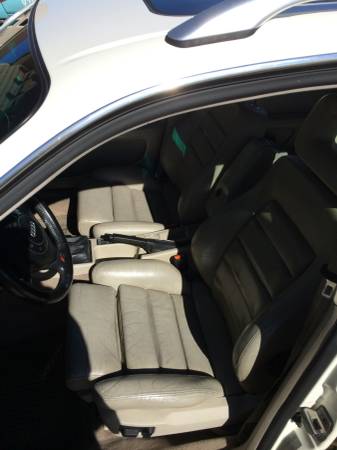 Casa Blanca White URS6 Avant! locking rear diff!
-158,000 miles
-timing belt at 120,000
-all new motor and transmission mounts
-H&R Sport springs and Bilstein sports

Call or text. I don't get cell service where I work, but I can get iMessages during the day.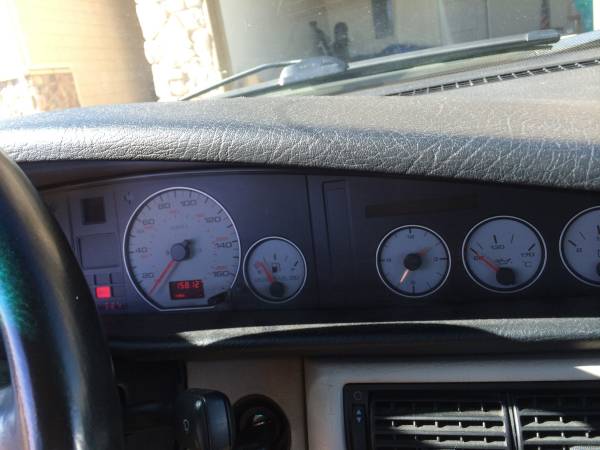 It certainly is a desirable model, and I think the new pricing has brought it in line with where it really needs to be. This is the sweet spot for these models – you can get one cheaper, but I don't think in the condition or mileage of this car. Interestingly, the advertisement has backed down a lot of detail on this car – originally it included that both front and rear bumpers had been painted and there were maintenance records. Other than Ronal wheels that I'm not a fan of, this car really checks all the right boxes.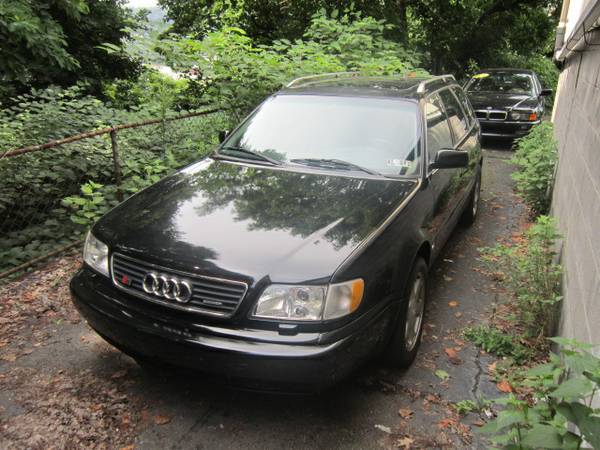 The last example is a black/black model, also quite desirable and rare to see. Unlike the prior examples, this one is in the mileage range we're used to seeing on these cars – well over 200,000. Pictures aren't great, nor is the information included – but that doesn't stop the seller from asking a lot: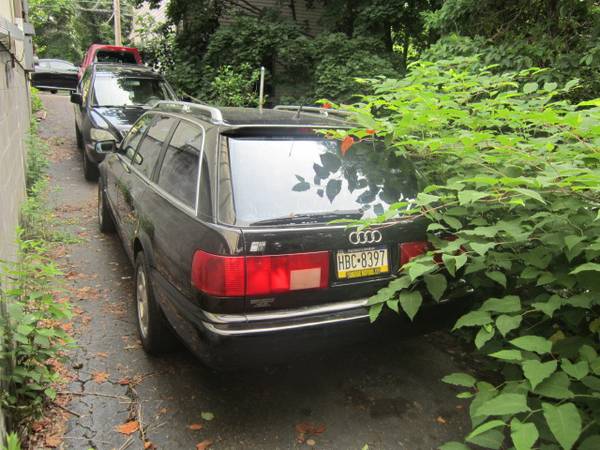 Year: 1995
Model: S6 Avant
Engine: 2.2 liter turbocharged inline-5
Transmission: 5-speed manual
Mileage: 227,000 mi
Price: $7,900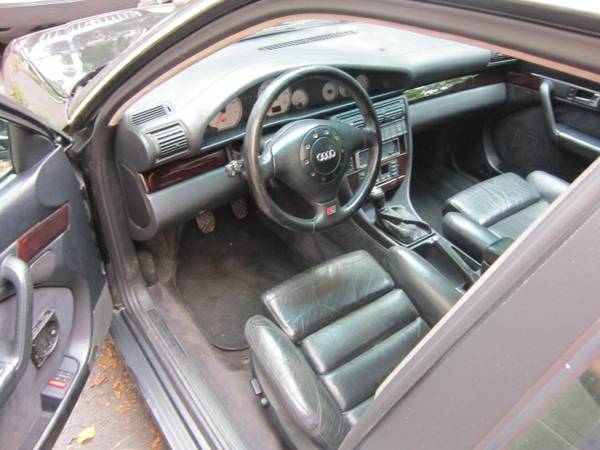 BLACK/BLACK
MANUAL TRANSMISSION
5-Cyl, Turbo, 2.2 Liter
Horsepower 227 @ 5900 RPM
Quattro AWD
227,000 miles
serious inq only
7,900 or b/o

four one 2/65seven/eight five 3 one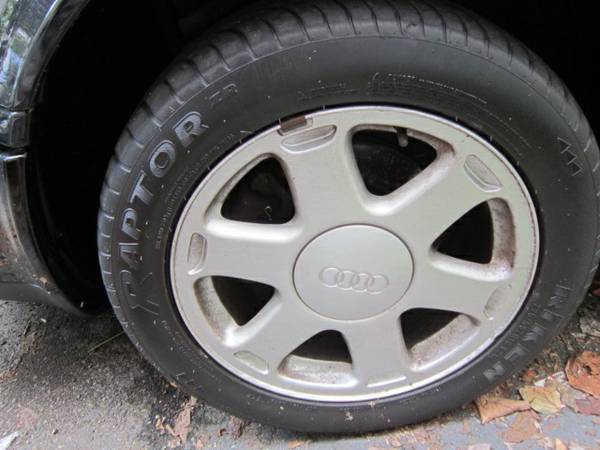 To me, you'd need to either really want an all black S6 to prefer this one, or know something about the car that isn't disclosed. Nothing is provided to support the high asking price. Condition looks acceptable but not exceptional, the tires are budget skins, and no maintenance records are disclosed. Luckily, we find out what we already knew about how much power the car produced in 1995, but that's hardly relevant today.
Of the four, it's hard not to prefer the Casablanca White car; it's the right price, condition, mileage and rare color to make me really want it. I can't say that I'd pay more than $5,000 or so for the other three – but even at that price, it's hard to match the combination of utility, longevity and performance offered by the S6 Avant.
Thanks again to John for spotting a few of these rides!
-Carter