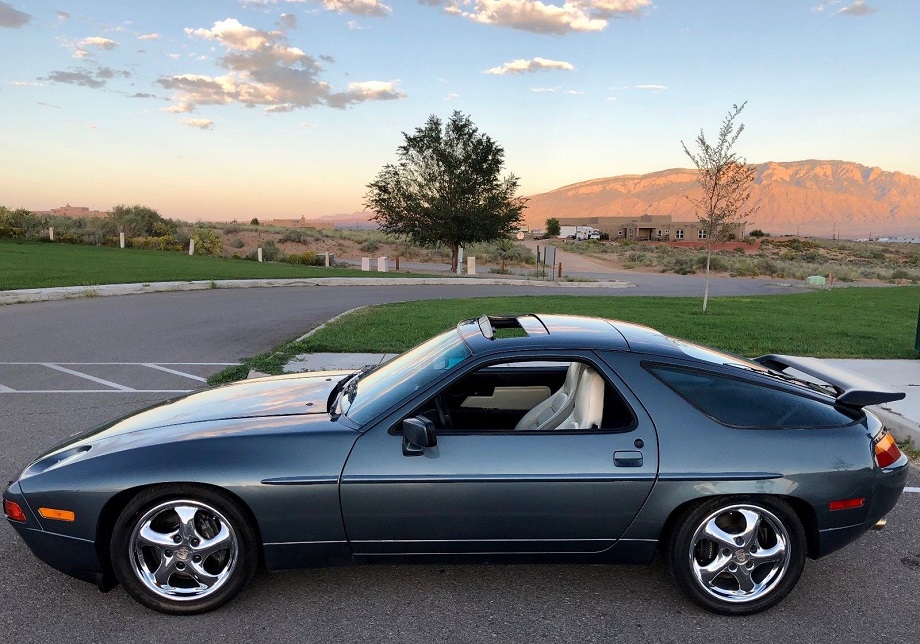 Update 9/26/18: This 928 S4 sold for $15,211.11
In a recent post of a 928 GTS there was a comment wondering about their pricing relative to that of one of its not-too-distant predecessors the 928 S4. It's a good question to ask if you're looking at the 928 in general as the value of a GTS is significantly higher than any other 928 out there. Heck, the GTS has shown higher values than even a few of the turbocharged 911s from similar periods. Before considering one you do need to know what you're getting into.
Why the GTS is so much more expensive is pretty straightforward: they're quite rare and they are the last of the 928s. They also are arguably the best looking 928, though I'm not sure that really has a huge impact on value. For the buyer thinking about an investment and long-term value a GTS probably is the way to go, assuming you can afford that initial cost of entry. However, if you want to drive and enjoy a 928, or simply don't have $100K to spend on a '90s Porsche, then one of the earlier models provides nearly as much performance for far fewer dollars.
Case in point: this 1988 Porsche 928 S4, located in New Mexico, with 117,456 miles and the desirable 5-speed manual transmission. Unlike just about every 928 GTS this S4 is up for auction with no reserve and bidding sits at only $8,100. That's a much easier pill to swallow.