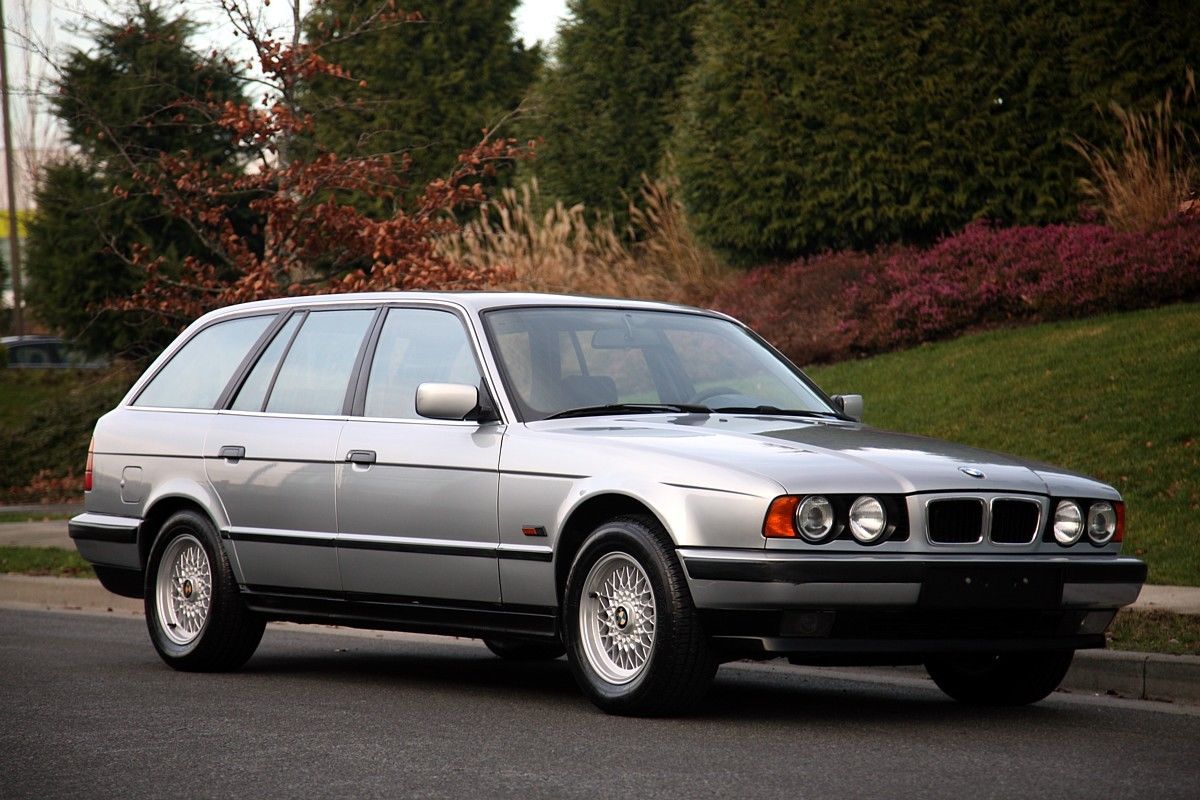 Continuing on the wagon theme, today we're going to take a look at something in a similar vein – but oh, so very different. This 1994 BMW E34 Touring is in many ways the antithesis of yesterday's S6 clone; it's an original European model, it's very bare bones, and it's a diesel.
The story behind BMW's foray into diesel power in the U.S. was pretty interesting. BMW had developed the M21 2.4 liter turbocharged inline-6 diesel in the 1970s with fuel prices rising; it finally launched in the early 1980s with the E28 524td. But you probably best know that motor for its appearance in mid-80s American iron; an attempt by Ford to improve the fuel economy of its large executive Lincoln Continental. The marriage didn't work; although the M21 was a good motor (especially when compared to GM's diesel!), gas prices were falling and the economy was recovering by the time it finally came to market. But since BMW went through the effort to get the M21 legal for U.S. shores, they brought the 524td over here, too. It was a slow seller in the E28 lineup; equipped only with an automatic, BMW dealers shifted 3,635 of the diesels.
No surprise, then, that when the E34 launched, the diesel didn't come back with it. Though the U.S. market didn't see the M21 in the lineup though it soldiered on. The M21 was replaced in 1991 by a new version, the M51. Now displacing 2.5 liters and with an intercooler in "s" version, the 525tds upped the power from the 114 seen in the 524td to 141 and it had 192 lb.ft of torque at only 2,200 rpms. This motor carried BMW's diesels through the 1990s, and was available in everything from the 3-series to the 7-series.
So it's a bit of a treat to see the M51 in North America. It's more of a treat to see it in a Touring, and in great shape, and hooked up to a manual transmission. Yes, the want is strong in this one!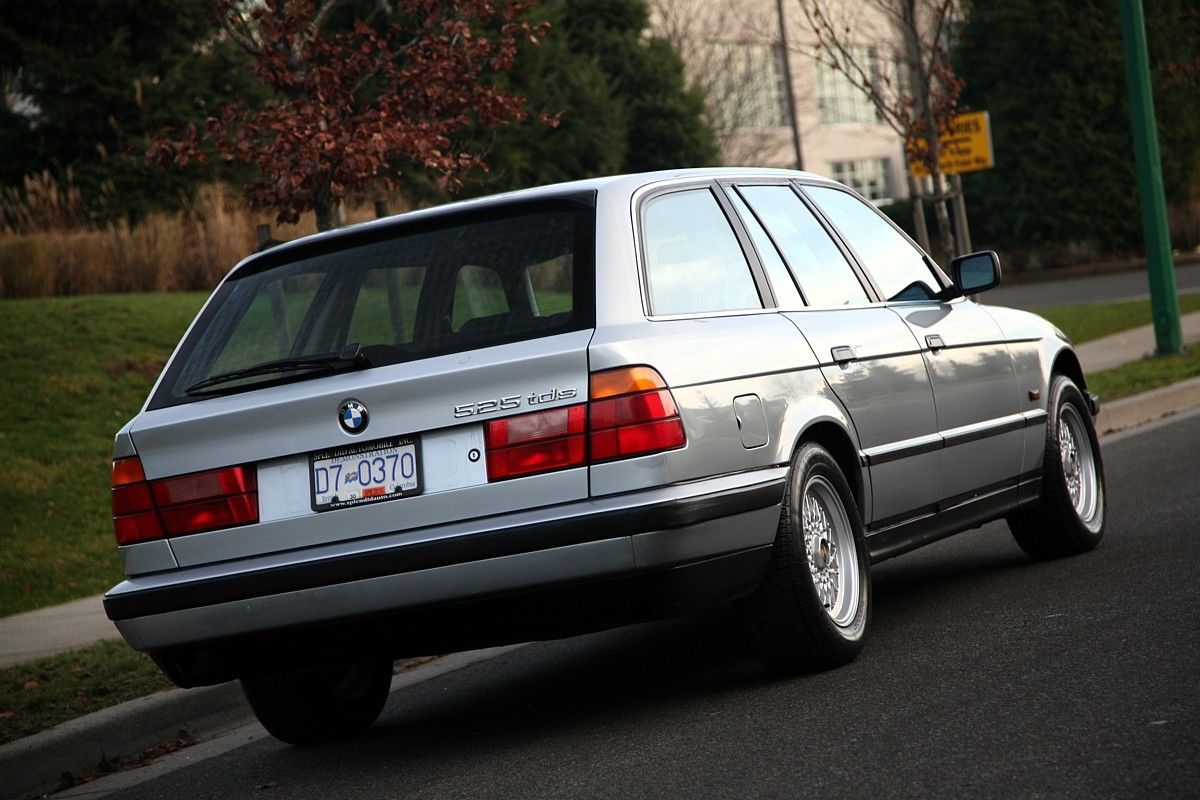 Year: 1994
Model: 525tds
Engine: 2.5 liter turbocharged inline-6 diesel
Transmission: 5-speed manual
Mileage: 158,500 mi
Price: $11,900 Buy It Now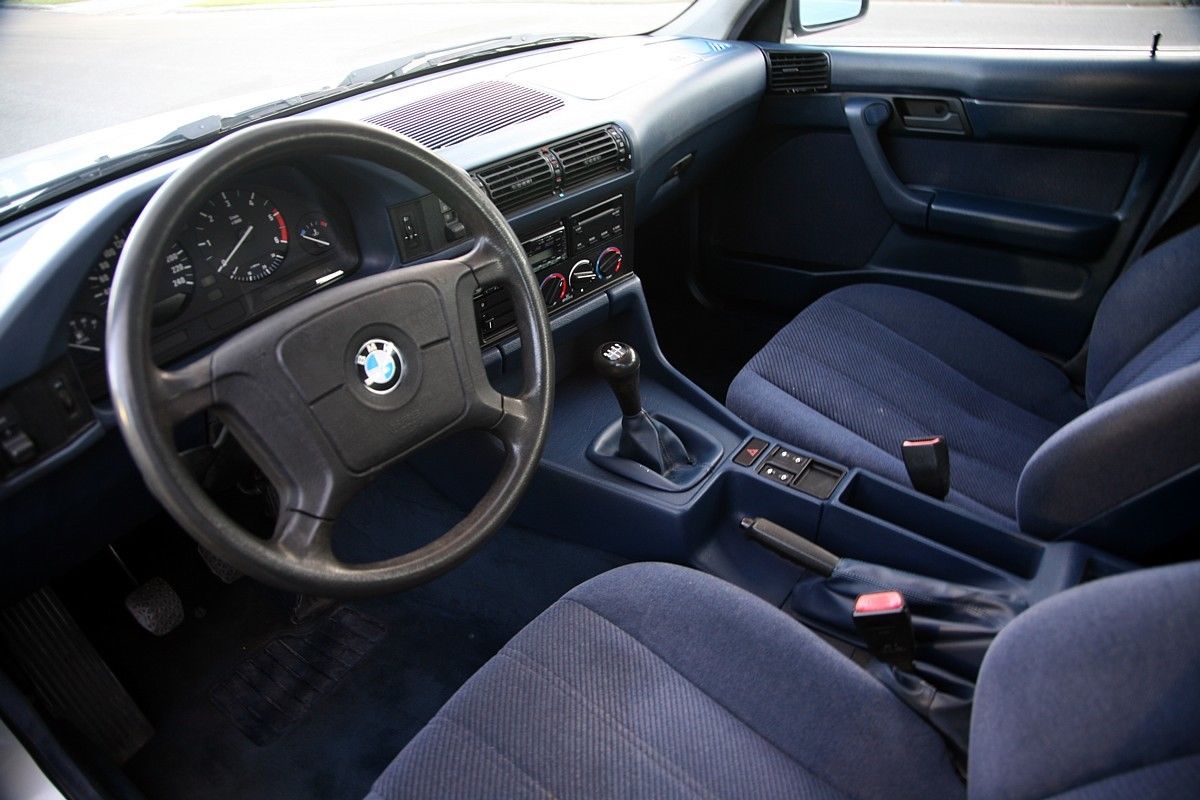 This is an original and extremely well preserved, one (elderly) owner 1994 BMW 525tds TOURING E34 with 5 speed manual transmission, which has covered 255,500 Kilometers (158,500 Miles) since new. The paint appears to be original and is in excellent condition for its age. Everything works. No Rust. It drives great – powerful, smooth and quiet. Really quiet – you would never know it is a diesel while driving. The Uniroyal tires have very deep thread. We have seen many E34 BMW's, but none like this. Despite the mileage this car drives, feels and smells as if it came out of a time capsule. It is currently registered in British Columbia, Canada. The motor produces 143HP and healthy amount of usable torque. It has timing chain, so no timing best to replace.

The interior is very clean, no cracks on the dash. The cloth upholstery shows no wear. Power windows on the front, manual ones on the rear, Ice cold AC, Manual seats. No Sunroof.

For more information, or to schedule viewing appointment in Vancouver, please call Splendid Automobiles Inc. (604) 516-6002 or visit our site

Complete safety and mechanical inspections were performed on this vehicle as part of our reconditioning process. This vehicle is fully operational and can be driven anywhere

A NOTE TO OUR USA CUSTOMERS: As this vehicle is just over 23 years old it is not easily importable to US. We can provide you with information regarding the process if you are planning to bring it to USA. We can assist you with shipping arrangements worldwide. Canadian residents are required to pay GST, BC residents pay PST and GST. No tax will be collected from non-Canadian residents.

We ship worldwide.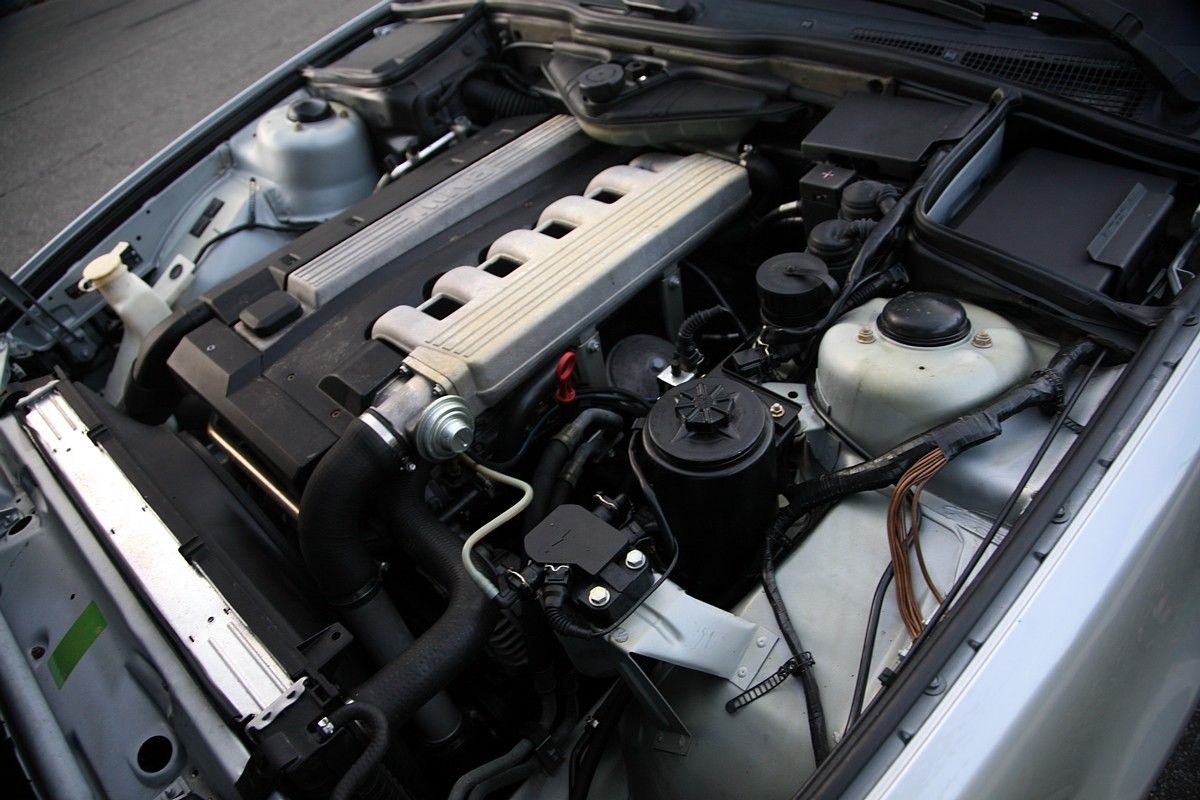 It's so neat to see cloth, manual seats in an E34. Even more basic, this model also was equipped only with power front windows. It's hard to conceptualize a 5-series so equipped for U.S. customers used to the fully-loaded models that came here. That the car is a turbo diesel and Touring model really push the niche desirability over the top. Condition looks to be lovely, miles aren't outrageous, and even the asking price isn't hard to swallow. The problem, of course, comes with the location.
It's possible that you could petition for an exemption for this car to enter the United States. After all, there was a Touring model here, and the M51 (just like the M21) was emissions compliant. Still you'll face an uphill battle that will likely be quite expensive as we're still a few years from this model being imported as vintage. But boy is this a neat car to consider. With M5 Touring prices soaring up near $100,000 or more, the idea of another neat and rarely seen European E34 Touring which is affordable is very entertaining. I suspect this one will keep more than a few people up at night, plotting ways to justify the importation fees and looking up reputable storage units.
-Carter