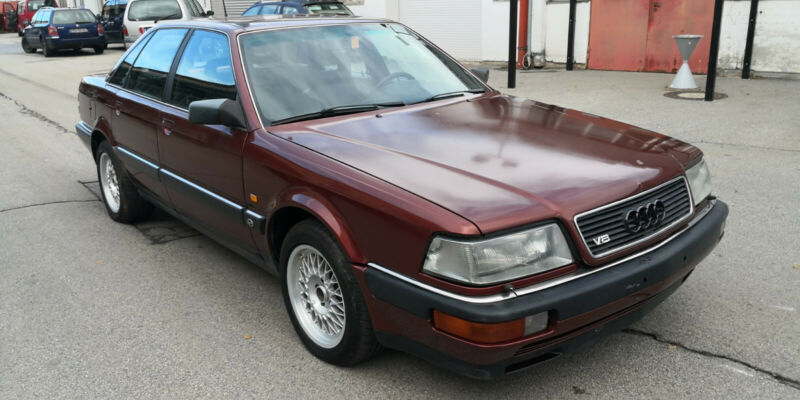 So were I going to go through the effort to import a car from Germany, I'd probably be looking for an interesting ride that isn't frequently seen here. Of course, I have a tremendous amount of love for the V8 quattro I just mentioned in my last posting, and Europe got some pretty cool options that never came here. Today I want to take a look at two unique – and very rare – D11s that are on offer in Germany. Despite being the proverbial hen's tooth, they don't need to break the bank, either: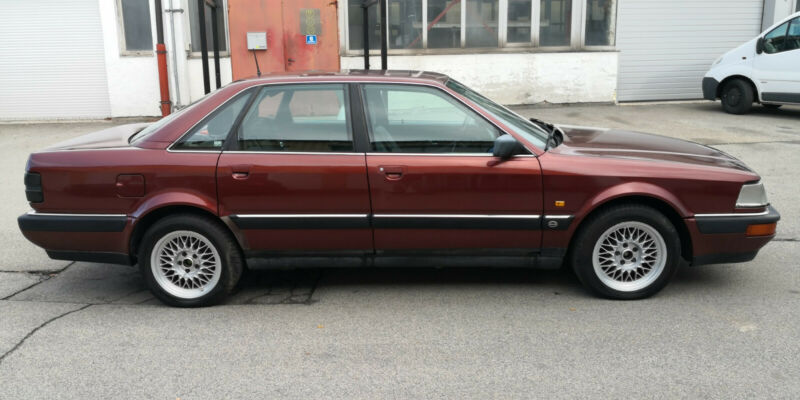 Year: 1993
Model: V8 quattro 4.2
VIN: N/A
Engine: 4.2 liter V8
Transmission: 6-speed manual
Mileage: 82,000 km (~51,000 mi)
Location: Riedlhütte, Germany
Price: E. 13,900 (~$16,650)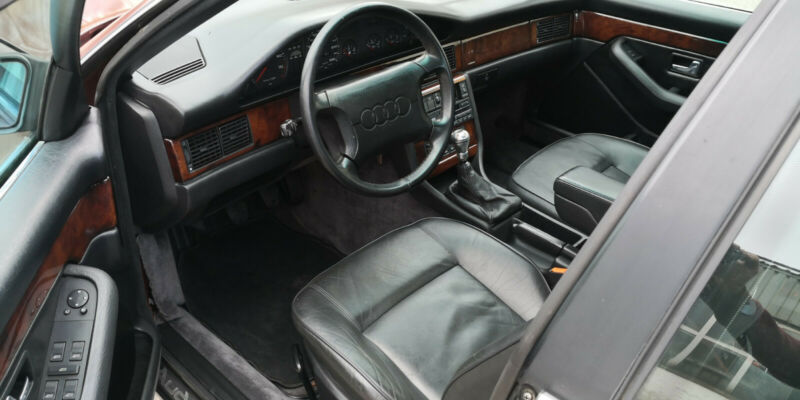 Rare V8 D11 with the large 4.2L V8 engine and 6-speed manual transmission
from the second hand with an old letter and only run 82,000 kilometers, a rarity
Condition in need of restoration, not a new car for its age

It has rested half its life, is ready to drive, engine and transmission are good, optical
Signs of use mainly on the body, for connoisseurs and enthusiasts
New Tüv including all necessary repairs were made in July

If you have any further questions, please do not hesitate to contact us by phone at any time
Unfortunately, emails and text messages cannot be answered
Due to its age and mileage, the vehicle cannot be guaranteed
All statements without guarantee. Subject to errors and prior sale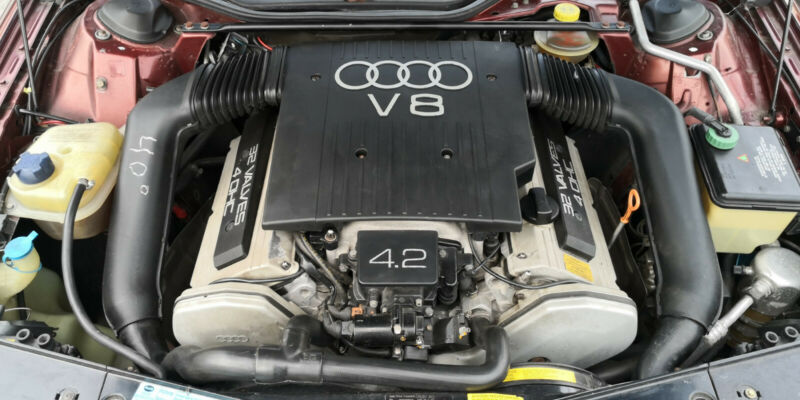 It's hard to say from the photos exactly what color this car is, but it appears to be Cyclamen Red Mica – or was at one point. The paint appears to be in bad shape and this example hasn't escaped modification; it looks like CAC tinted tail lights, blacked-out bits, and an aftermarket shift knob have made there way in. This car appears to have strange options as well; no headlight wipers and (it can't be) – manual front seats? There are definitely some questions to be answered, but it's just so cool to find a late 6-speed ABH V8 quattro that some things can be excused. The pricing is on the higher end, but if the mileage is accurate and the running condition decent, for under $20,000 this one could be landed in the US. Feeling even more ambitious?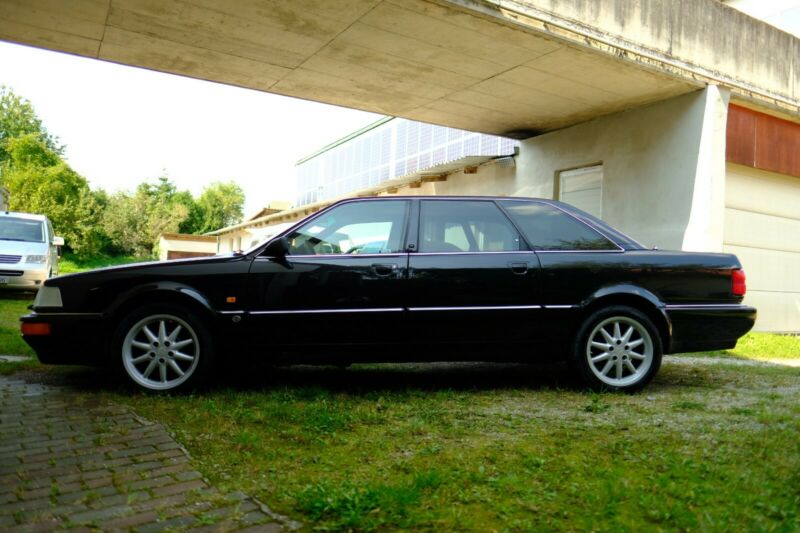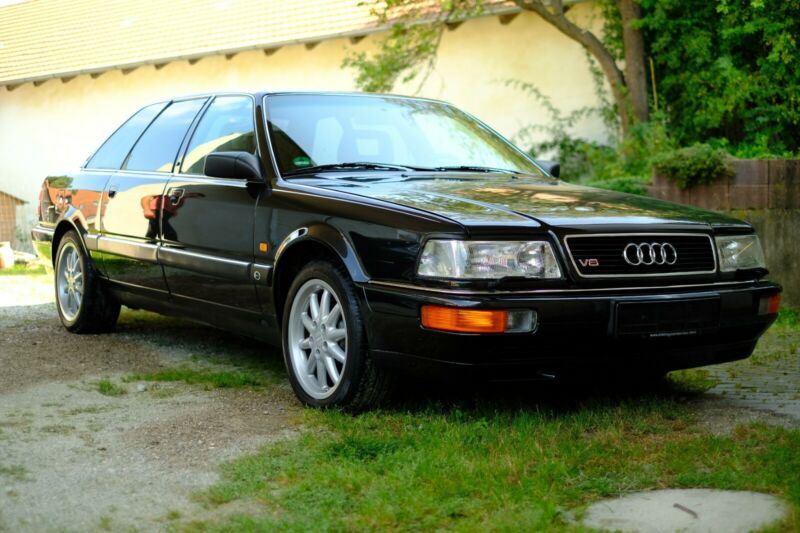 Year: 1992
Model: V8L
VIN: N/A
Engine: 4.2 liter V8
Transmission: 4-speed automatic
Mileage: 225,000 km (~140,000 mi)
Location: Oberschleißheim, Germany
Price: E. 23,500 (~$28,000)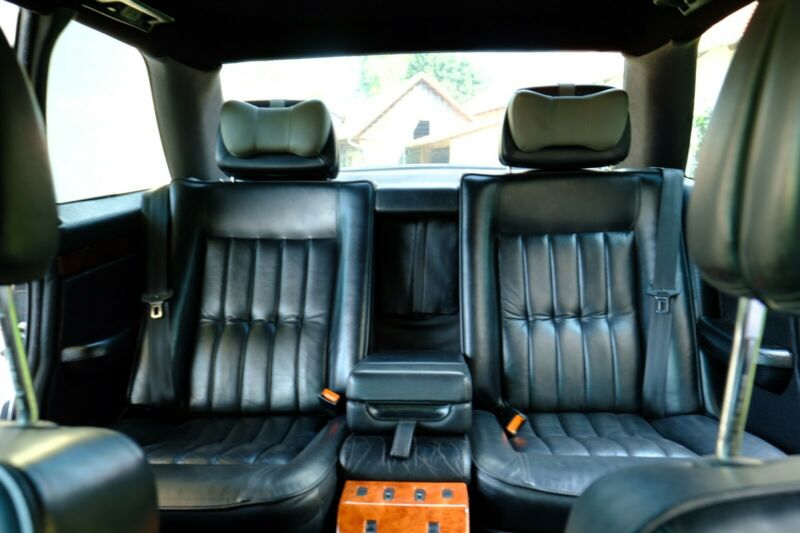 I am selling my very rare Audi V8 long. The vehicle was produced approx. 267 times (including approx. 160 with a 4.2l ABH engine). The Audi V8 long offered here is according to the vehicle identification number (VIN) No. 151.

Compared to the Audi V8 "series version", the Audi V8 long was assembled entirely by hand.

The basic new price was therefore 173,990 DM.

The vehicle is in very good condition. New paintwork, engine was extensively reconditioned (toothed belts, Simmerrings, seals, etc. were renewed), etc.

Additional equipment (in addition to the long V8 standard equipment):
– Front armrest
– 17 "aluminum wheels in 10-spoke design (Boleros)

All further details are welcome via email request or at a personal viewing appointment. At the viewing location we have a lifting platform available so that the vehicle can be viewed from all sides.

HU / AU can be made new for sale on request.

Since this vehicle is a very rare enthusiast vehicle, it is important to me that it is in good hands.

The price is to be understood as VB. You are welcome to send me your asking price.

The vehicle is logged off and is currently in a dry garage and is only used for trips, e.g. to Audi meetings.

Additional information:

*1
The vehicle was originally delivered with a 3.6l engine (PT).
The 4.2 l engine (ABH) and the automatic transmission (AZG) were installed in the vehicle in our workshop.
Both vehicle adaptations are therefore entered separately in the vehicle registration document, see photo.

* 2
Mileage of the engine / gearbox when installed in the vehicle 210,000km (the vehicle's mileage at that time 125,000km, the vehicle's current mileage approx. 140,000km)
-> Real mileage with it approx. 225,000km

* 3
Vehicle was imported from Romania. The previous owner had already removed the engine and transmission and wanted to scrap the rest of the vehicle.
Since we wanted to save it from death, the installation of a replacement engine / replacement gearbox was necessary. The creation of the German vehicle documents was arranged by us,
the Romanian papers are still available to prove the history.

* 4
The vehicle was completely repainted because the paint was no longer very attractive after the vehicle arrived in Germany.

* 5
Defects in the vehicle: (can be fixed or taken into account in the sales price)
– Front left window lift not working
– Daily kilometers counter failed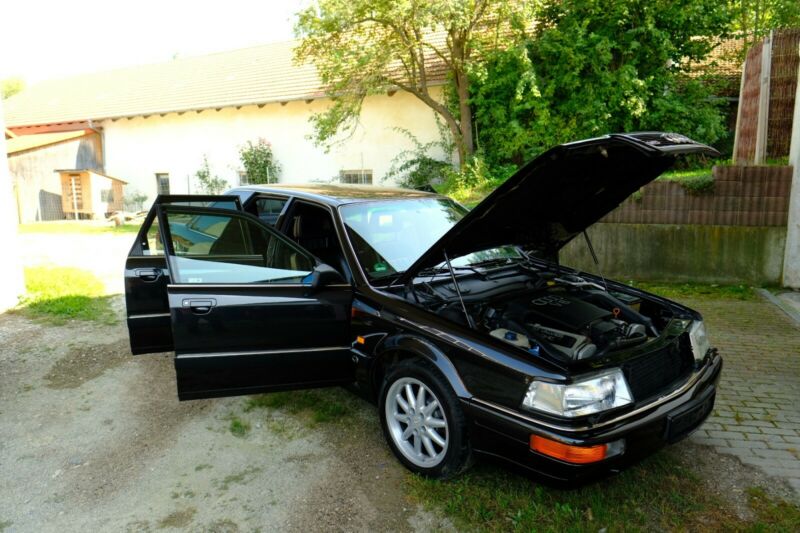 This model was recently discussed in the Treser Largo listing, and it's not hard to see the similarities to Treser's earlier creation. This is just as rare and a lot better executed. The story behind this particular chassis sounds interesting; it was originally a 3.6 and languishing in Romania. I assume it's a '92, since it's got the updated climate unit and seat controls, but I suppose it could be a late '91. Anyway, it was saved from being destroyed, a 4.2 was slotted in, and it's now riding on fantastic Bolero wheels. Condition looks to be better than the 6-speed, and these cars are equally rare; they infrequently come up for sale. The asking price of nearly $30,000 is strong, but clean W126s are trading in that range pretty much every day. Plus, look at those back seats!
Which would I have? You know it. The 6-speed, despite its greater needs, is the twin Torsen setup I'd be keen to import. Sort some optional 16″ BBSs or the aforementioned Boleros, put on the correct tail lights, do the timing belt and fluid services, and have a ball in a car that just about no one else has.
-Carter