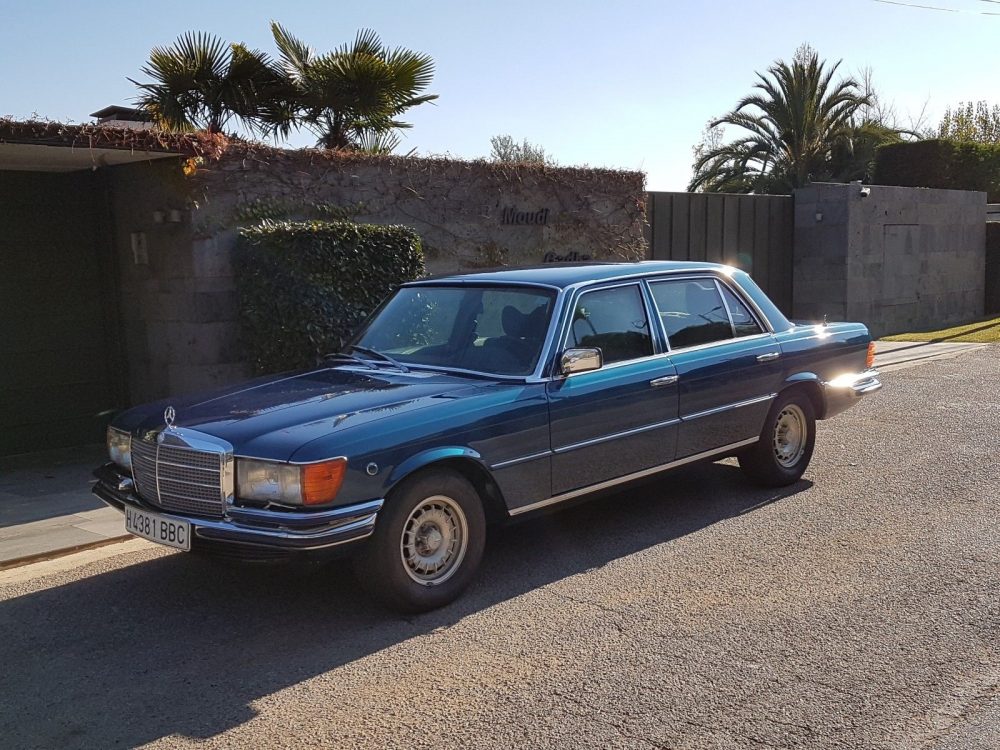 Some of my favorite cars to look at are special builds from manufactures to serve a specific purpose or person. One of those purposes is diplomat cars and all the crazy modifications they receive compared to the normal civilian version. Today, we have an already special 1978 Mercedes-Benz 450SEL 6.9 that was modified for Juan Carlos I during his rule as King of Spain. This M100-powered S-Class is fully armored and a rear sunroof was added so he and his wife, Queen Sofía, could stand on the rear seats to wave at people during parades and events. This W116 was also equipped with the customary flag holders on the front fenders and a siren to alert all the mere normal citizens to get out-of-the-way. But now, Juan Carlos I is 80 years-old and while he still gets driven around in a S-Class, he also prefers some faster toys too.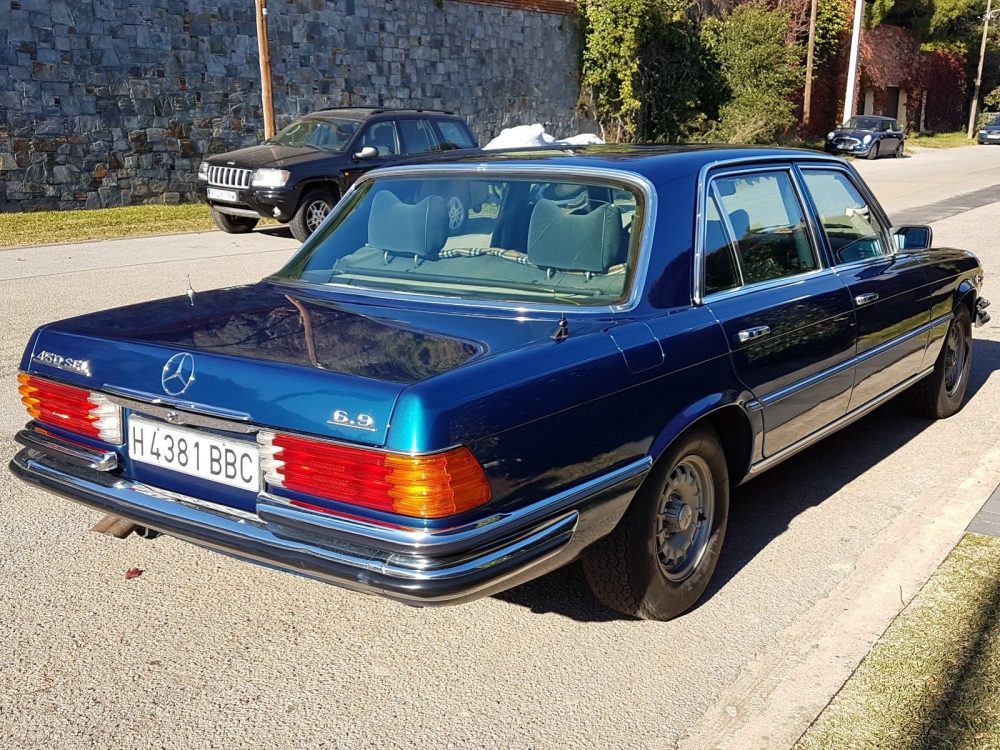 Year: 1978
Model: 450SEL 6.9
Engine: 6.9 liter V8
Transmission: 4-speed automatic
Mileage: 213,000 km (132,352 mi)
Price: €45,000 ($55,411)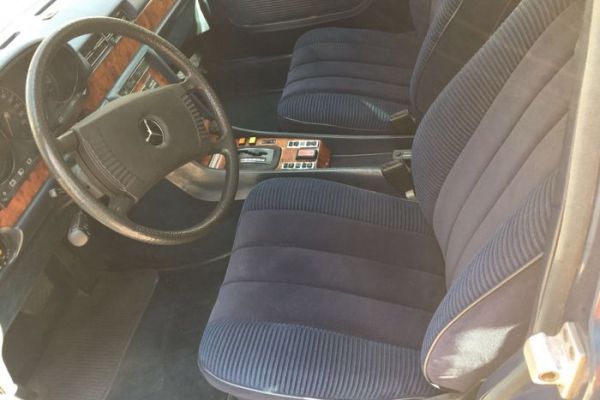 This royal car accompanied the monarch and his wife, Queen Sofia, in their official acts and visits to Spanish geography in the late 1970s. At that time, the Royal House bought several similar Mercedes.

This is in particular part of the first contingent of 450 SEL 6.9, which was used at the end of 1976 by Casa Real and the Presidency of the Government.

This Mercedes-Benz 450 SEL 6.9 blue magnetite metallic is a special automobile specimen.

Designed to protect the safety of kings and other dignitaries, this vehicle, which is about five meters long, is fully armored, which is why it weighs 2,100 kilograms.

As a very special equipment, a roof over the back seats, through which you could see what the monarchs looked like to greet the people. In the first years of circulation it was not registered and in its place it took the plates with the symbol of the crown or reserved registration of Madrid, depending on the occasion, as can be seen on the attached photos. At some point he also used his PMM-16514 internal plates, the PMM-16514, for example, when signing the Madrid Treaty, where he was transported to the Belgian Prime Minister.

The vehicle has been rigorously maintained and lately:

– Full painting in original 931G magnetite metallic blue
– Air suspension repair including a new front balancing
valve
– All outer tires are new.
– Starter
– New fuel pump and filter
– Remove the fuel tank and clean inside
– Seat belt assembly in the rear seats
– Air conditioning rebuilt in R134a and with new compressor.

When the change of ownership was registered as a historic vehicle, the reserved Madrid registration was not recovered.

The original PMM license plate set is included in the sale.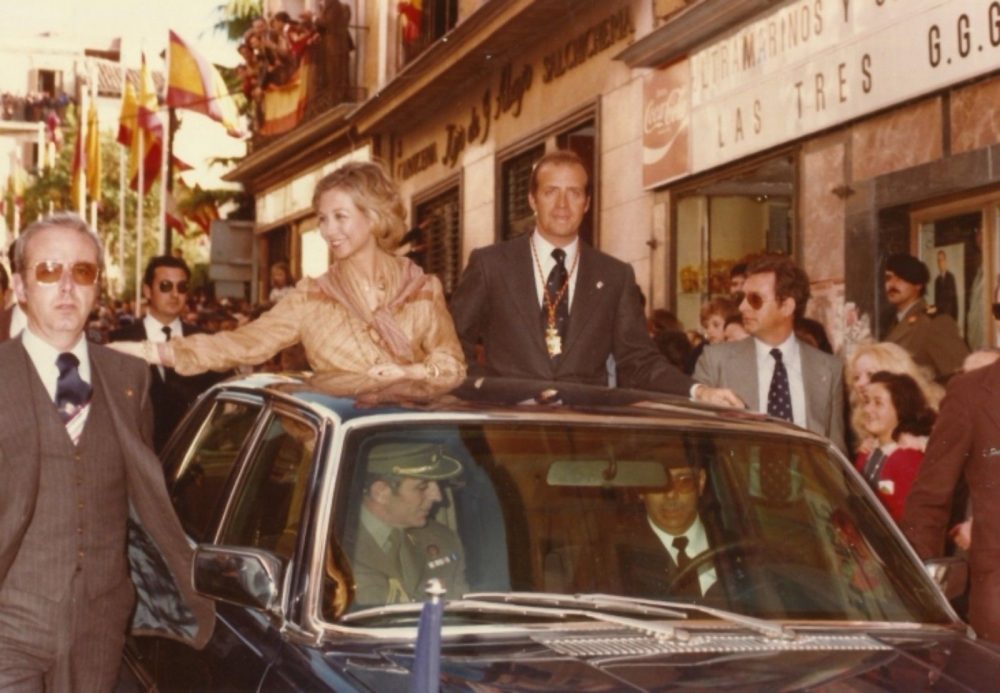 The W116 6.9 is already into full collector car status, but this car is a little more interesting because of its modifications. The big thing to remember here is that this car is armored so that means extra weight. I expected this car to be extremely heavy, but according to the seller this 6.9 now weighs 4,630 pounds. That might sound heavy until you remember that the regular production 6.9s checked in at 4,380 pounds. I'm guessing whatever armoring that is in the car isn't very big or thick. Outside of that, this is basically just another 6.9. Yes, the rear sunroof is a unique touch and the sirens are cool, but driving down the road you'd pretty much think it was just like any other 6.9. So what does that mean for the value?
This isn't the first time this car has come up for sale. It went up for public auction last fall and the bidding was actually quite heavy with the final price ending at $ 46,708 that surprised me a lot. Seeing as this car is now up for sale in Barcelona, the winning bidder probably was Spanish and now a few months later the price is just over $55,000. It's really tough for me to sit here and say this car isn't worth it since the bids don't lie, but unless you are in super into Spanish history and love Mercedes, the car isn't doing much for you at that kind of price. Either way, I always enjoy these kind of cars and glad they are out there and not stashed away until the end of time.
– Andrew