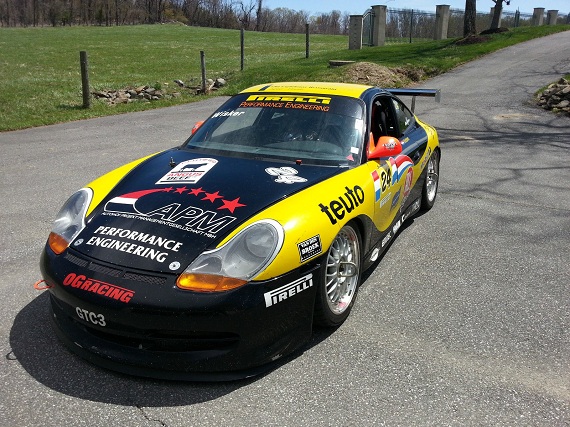 While copying factory cars such as earlier's RSR Tribute has become a popular pastime for Porsche race enthusiasts, the reality is that those cars have a semi-limited market because they're not authentic. However, about 16 or so years ago buying real factory race cars became a lot easier as Porsche began to officially sell the then new 996 GT3 Cup version of the venerable 911. With an upgraded 3.6 race motor, full cage and race suspension, air jacks and center-lock BBS wheels, this was as close to the big leagues as you could get from the factory. Additionally, Porsche continued to run a single marque race series, call the Supercup, that is had run with previous generations of race 911s. The Supercup was a feeder series for more popular forms of endurance racing and still is, but the car has remained the same; outside it looks a lot like the 911s you can drop down to the showroom to buy; underneath, it's pure race car. As with previous generations, every few years there are upgrades that effectively render the older cars obsolete and they become much easier to purchase; today's 1998 is an example of just such a car. Though they may not be as fast as the current generation, usually these cars are still quite competitive in club racing and are considerably more affordable than new options. Additionally, factory race Porsches, especially ones with significant racing history, have proven to be a good investment long term. If you can gamble on the right one and stomach the high running costs, you'll have an impressive and capable machine that will probably come out the other side worth more than you paid:
Year: 1998
Model: GT3 Cup
Engine: 3.6 liter flat-6
Transmission: 6-speed manual
Mileage: 8,120 mi
Price: No Reserve Auction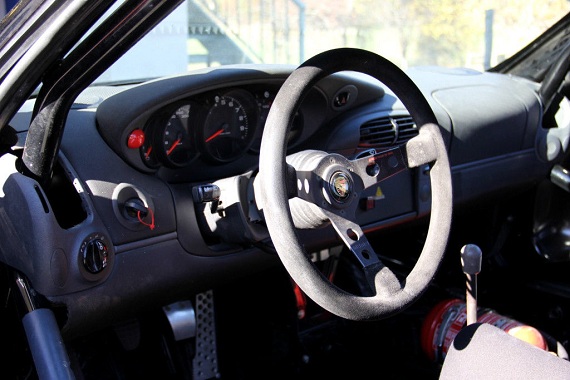 This is the First GT3-Cup brought into the US, car won Silverstone SuperCup race with Franck Schmickler at the wheel in 1998 for the ToLimit team from Germany.
Car has been in my possession since Jan. 1999 Was raced in +/- 10 PCA races and last race was in Nov. 2006 at CMP . Was the quickest of all (16) present Cup cars in 2000.
Engine has One (1) race (rebuild Performance Engineering) and chassis has 13000km/8000ml.

Second Factory new (2004) engine is also available (ZERO MILES) inquire.

Stored in heated garage since. Car starts and runs perfect. Have a sound recording from Apr '14 available.
This car was featured in and on the cover of "Excellence" magazine in April '99. Can also be found with multiple photographs in Ulrich Upietz's "Porsche Sport 1998" (buyer will receive a copy)
It has both the original wing and the later Factory wing, Factory air-jacks (3) Factory fire suppression system. Factory Race ABS.

This is a perfect, fast and safe Club racer and or Vintage racer, would make a perfect addition to a serious Porsche collector.
VIN: WP0ZZZ99ZWS698027

Contact Henk Wisker 202 258 5368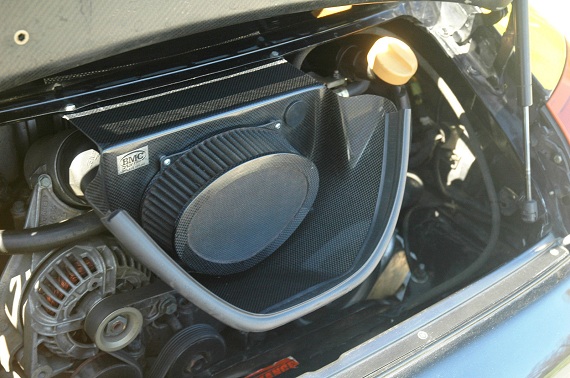 I still remember seeing the first generation of these cars hit the track in the U.S. Porsche Club racing; they were simply a revelation in speed compared to the prior generation of 911s. Sure, the 3.8 Supercups were fast, but these cars seemed otherworldly quick, well balanced, and initially came with equal length headers that emitted such a scream it was painful to stand near the track. Today, these cars that were well in excess of $100,000 new can be found for half that amount or less with some looking; bidding on this car is $40,000 as of writing. To me, these may not be as rare as the Carrera Cup cars but I would expect that cars just like this with a winning race history will be worth more money in the future. It won't be a cheap road to keep it competitive; the motor and transmission "have" to go to Porsche Motorsports to get repaired which is a costly undertaking for sure. But the performance envelope you're entering is quite high, and this is a factory race 911 for half the price of a new street car. If you have the ability, it's just about a sure bet as a smart purchase.
-Carter