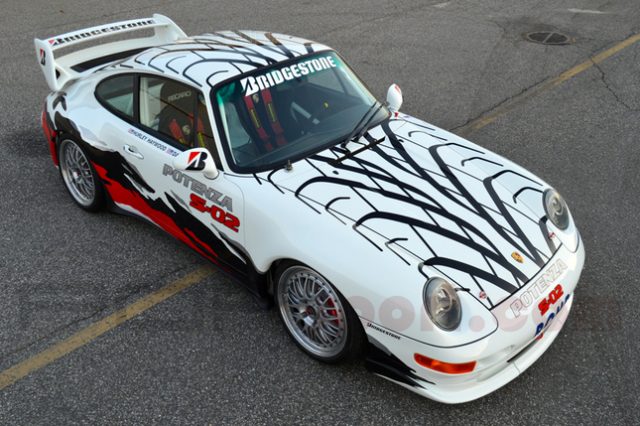 Here we have a pretty rare opportunity. Of course, such opportunities come with a high cost, but I can't imagine the market for a car like this ever really extends to us regular buyers anyway. You expect to pay a lot. This is one of only 40 Carrera Supercup 911s built in 1995 and reportedly is the only one that was sent to the U.S. From what I gather it hasn't really seen any race time (or at least not within the Porsche Supercup series) as it was intended as a show/demonstration car for Bridgestone. Its graphics make that aspect pretty clear. It looks in wonderful condition and that it is eligible for vintage racing certainly is a nice bonus for the owner who'd like to experience a legit Porsche factory racer.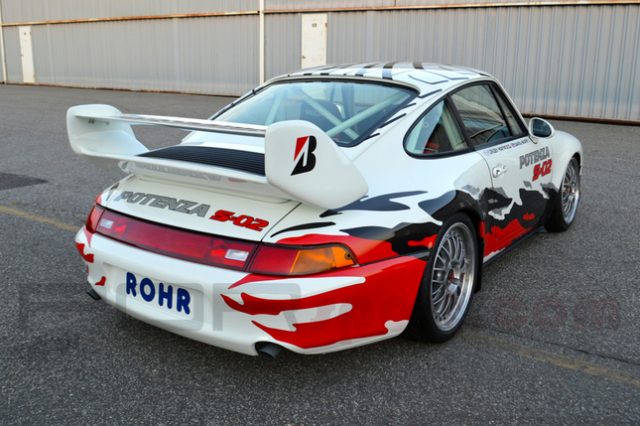 Year: 1995
Model: 911 Carrera Supercup
Engine: 3.6 liter flat-6
Transmission: 6-speed manual
Mileage: unlisted mi
Price: $395,000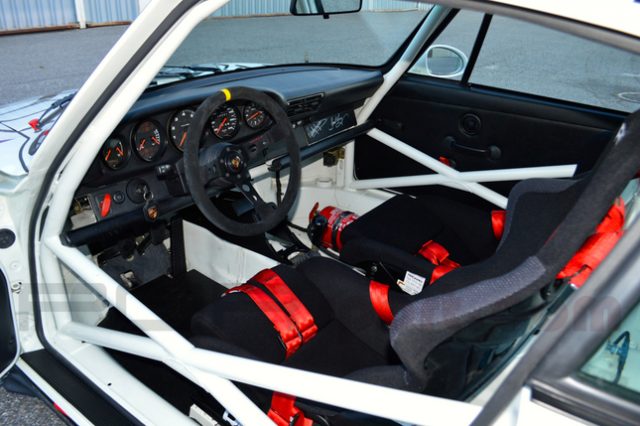 Originally purchased by the Bridgestone Corporation as a VIP car used to introduce and promote the new SO2 tire. It is one of only 40 Supercup cars built in '95 and the only one sent to the US. Hurley Haywood and David Murry were the hired drivers for this car. Class winner at the Porsche Parade and Excellence Magazine cover car. I have just completed a light restoration to museum quality condition of how it appeared in 1995. The car has never been crashed and retains the original engine and gearbox. It retains proper Recaro seats, correct dash, instruments and interior panels as well as proper alloy front lid and original rear wing. A great addition to any collection and can be vintage raced. Please ring me with any questions. Thank you.

Serious inquiries please call 631-786-6511 EST. International inquiries please email me at dahearn67@gmail.com.

Please visit link below for full images:
http://www.porsport.com/1996_993_supercup_car

http://www.PORsport.com

Follow @ http://www.instagram.com/porsche_DonAhearn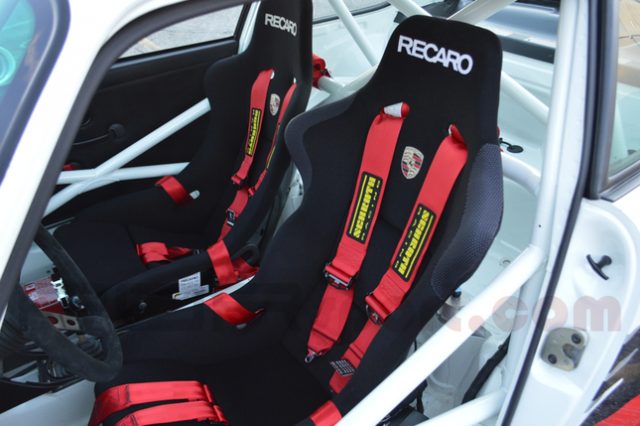 The Porsche Supercup series makes for some pretty great racing. I've only had a chance to see them race in person once – Silverstone in 2004 – but it was some of the most interesting racing of the weekend. That is to be expected with this type of series and certainly part of the popularity of this sort of racing in general. The racing is tight, aggressive, and with action throughout. And while the Supercup cars can't match the audacity and ferocity of an F1 car the sights and sounds are still plenty exhilarating.
As noted above, I don't think this one has participated in any of that actual racing, but the car itself is more or less the same as those racers. It also sounds like it's pretty much original, which in itself is a nice treat with a car like this. Race car values can be kind of all over the place and judging one without any particular racing pedigree can be even more difficult. So I guess it really comes down to how much a particular buyer wants a factory 993 racer. If that is your desire, then this is a nice opportunity to get your hands on a special 911.
-Rob