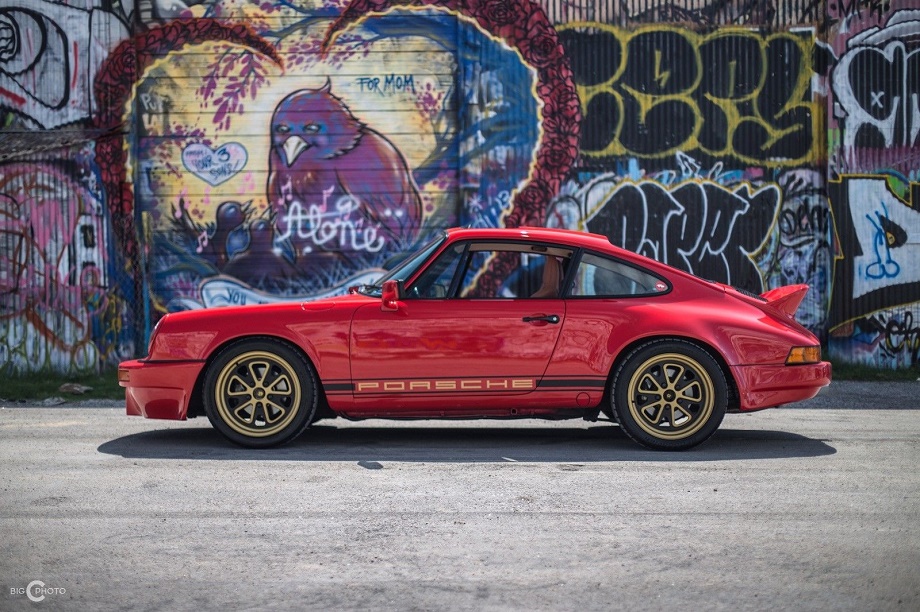 The 911SC remains one of my favorite Porsche models. It played an important role in the 911 establishing itself as the premier sports car in the Porsche lineup and without it this iconic rear-engine performer may have gone the way of Porsche's many other former models. It also presents good value among the air-cooled line. While they played an important historical role, their relative simplicity has kept values down compared with some of the other models. So you can still get a good classic 911 in original condition without spending too much.
Or those values can allow you to follow another route. The 911SC becomes a canvas to build the 911 of your own. Along with the 3.2 Carrera these are the most commonly modified Porsches we see. However, unlike the Carrera, which builders tend to use as their foundation for building pretty highly priced back-dated 911s attempting to replicate the heroic Carrera RS of the past, the 911SC can be found in a wider variety of builds and generally much lower prices. It seems regardless of where they end up the 911SC keeps those values lower.
That's more or less the situation with this 911SC. The owner bought it a couple years ago and began to transform it. The overall look is quite different, but it still maintains the basics that make it identifiable as one of these '80s 911s. I'm not sure the price is quite right, but it's not nearly as egregiously high as many of the Carrera builds we see. I think it provides a point we can work with.