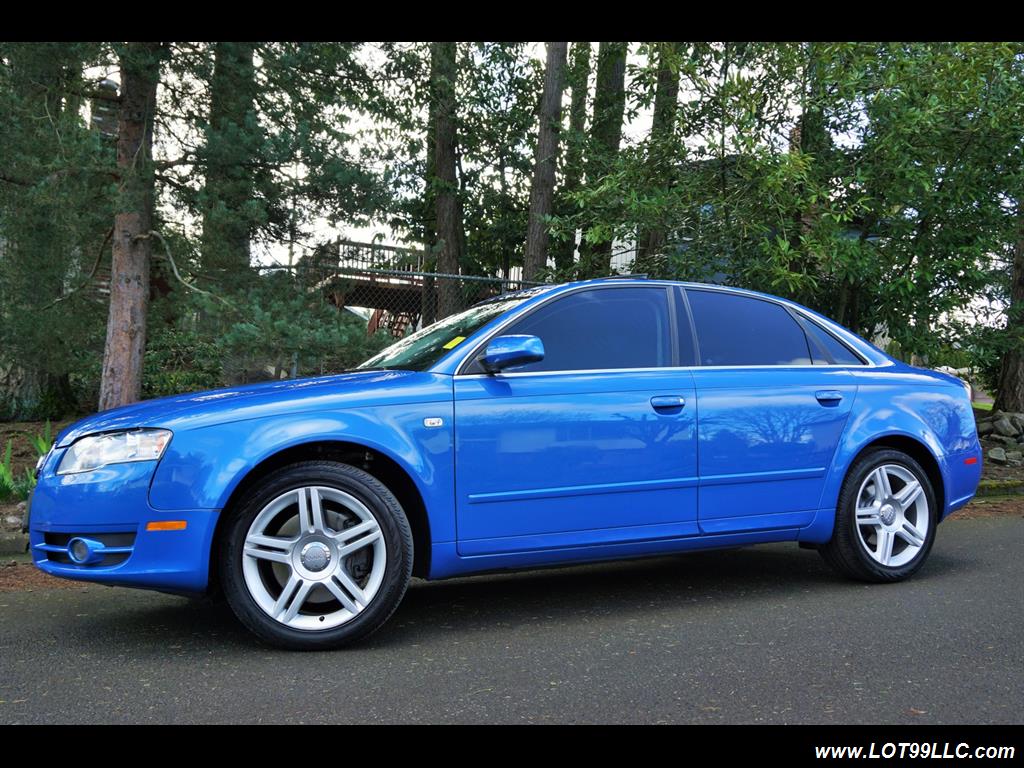 Okay, let me get this off my chest first: I don't like the A4. My reasoning is most likely completely irrational from the standpoint of being an Audi fan. Quite simply, the A4 made Audi popular, and I didn't like that. Each successive generation made it more popular, too, to the point where my neighbor "Tiffy" (no joke) bought (of course) a 2007 Dolphin Gray Metallic sedan brand new. Predictably, it was Tiptronic. Tiffy represented to me the sale of the soul of Audi to the heartless masses of New Jersey housewives that replaced their Honda Accords, Acura TL, Lexus ES, or BMW E36 with the new flavor du Jour. Seeing gray A4s actually causes me physical discomfort to this day. The only point of solace in the situation was that I knew, at some point, these A4s would go "all Audi" on Tiffy and her cohort of hair-flipping, bleached and over-makeup'd friends in heels that fit them ten years ago, and they'd be left with a dash full of warning lights and a laughing AAA driver transporting them to the local dealership. There, their knock-off Louis Vuitton purses would be emptied, as their local authority on all-things-Audi-repair would literally take the Armani Exchange shirt off their backs.
Then there's the group of 2nd/3rd/4th-owner bros with flat-rimmed hats and a long line of credit with APR that have modded these A4s to the hilt. They're a whole other level of discomfort for me.
I recognize it's a problem, and at some point I'll probably seek therapy over it. Needless to say, I won't be owning an A4 at any point soon. Or ever, likely.
With some disdain, then, I consider an A4 2.0T quattro sedan. To me, there's but one reason to consider an A4, and that was that (until recently) you could get an Avant. Obviously this isn't one. And the ad for this particular example has some issues. By some, I mean they mis-list the year, color and trim levels. Yet it has some redeeming qualities. It's a manual, first off, unlike about 90% of the A4 sedans produced. It's got lower mileage, too, with only 65,000 miles covered in ten years. But what most interested me was the color of this part this model. It's certainly not the Deep Sea Blue Metallic the seller claims. I'm also pretty sure it's not the other blue from 2007 – Ocean Blue Pearl Effect. That would make this particular A4 a special order car, and I believe it to be Sprint Blue Pearl Effect: