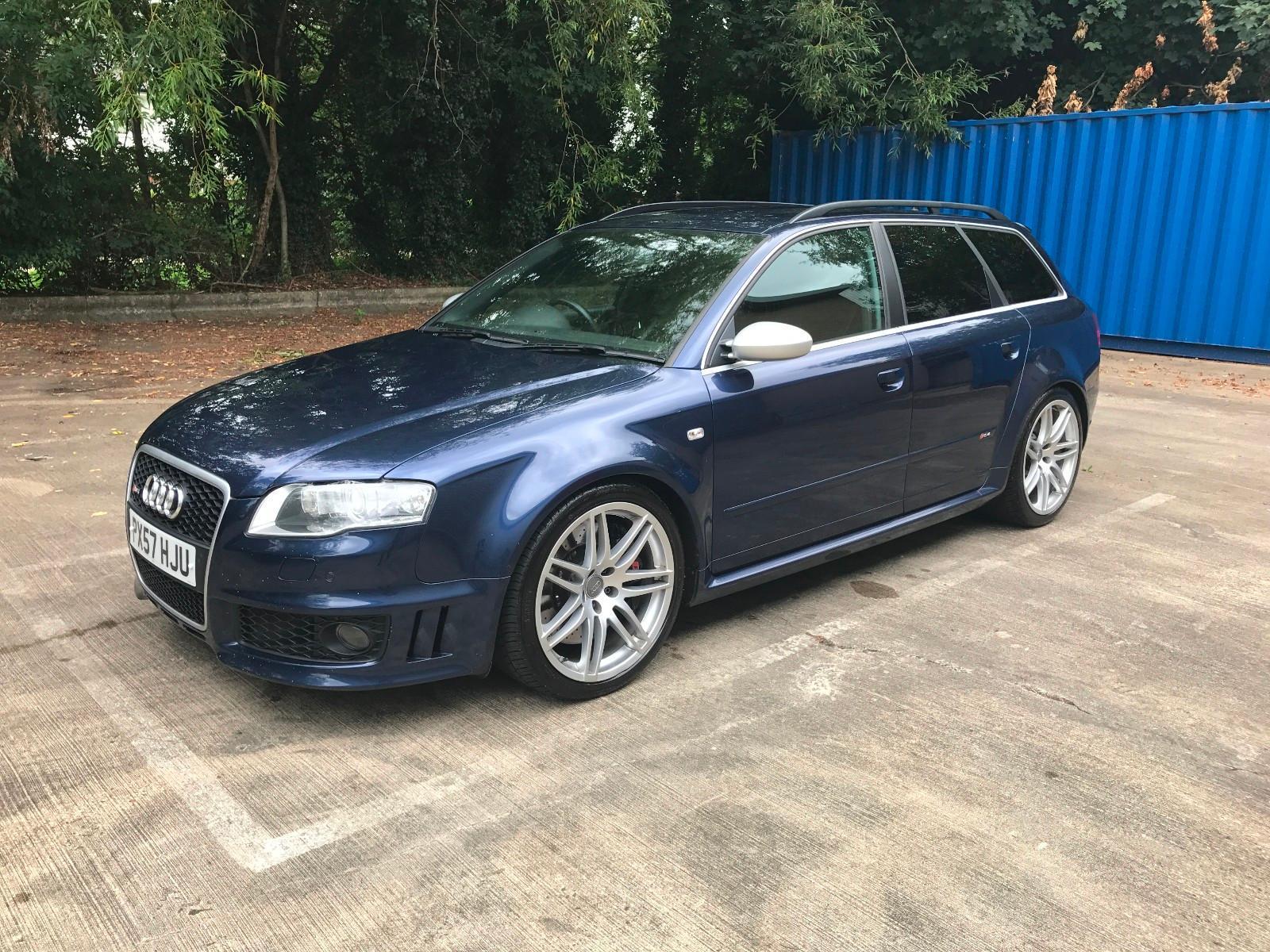 Okay, enough obscure Audi crap, Carter. You want the real deal. You want what Audi fans look towards der Vaterland for.
You want RS Audis.
Can I blame you? Since 1994, Audi's RS moniker has stood for performance in all weather, and is usually paired with their signature Avant model for best consumer consumption. While this conversation and most of the internet would immediately turn towards the RS2 as the defacto signature, a model still unsurpassed in its execution, that's not where I'll start. There are reasons for this, but for both the RS2 and B5 RS4, Audi had to utilize outside help to make the car they wanted to between Porsche and Cosworth. So, in some ways, today's model is the first real all-Audi effort.
Instead of the icon we're going to look at Audi's mega-impressive B7 RS4. Audi went to great lengths to revise the all-wheel drive system in this car to make it a better competitor to the M3. With a naturally-aspirated Fuel Stratified Injection 4.2-liter V8 chucking out 414 horsepower, it had the motivation to move it around quite a bit too. And the best part? For U.S. fans, it actually was sold over here and remains a great performance value (if you can afford the repairs). So why look to Europe to get one?
Well, there are a few reasons. First, Avant. We only got the sedan version of the RS4 here, so if you really want street cred, importation of one of these bad boys will certainly gain you that, though nearly every conversation will include a "Yes, it's real…" exchange. But perhaps an even better reason to consider Europe for your RS experience? The price. These cars haven't hit the collector market yet, but they're moving outside of normal consumption for daily drivers. So while an 85,000 mile RS4 sedan hits eBay in the $27,000 – $30,000 range, this clean Avant can be yours for a discount: