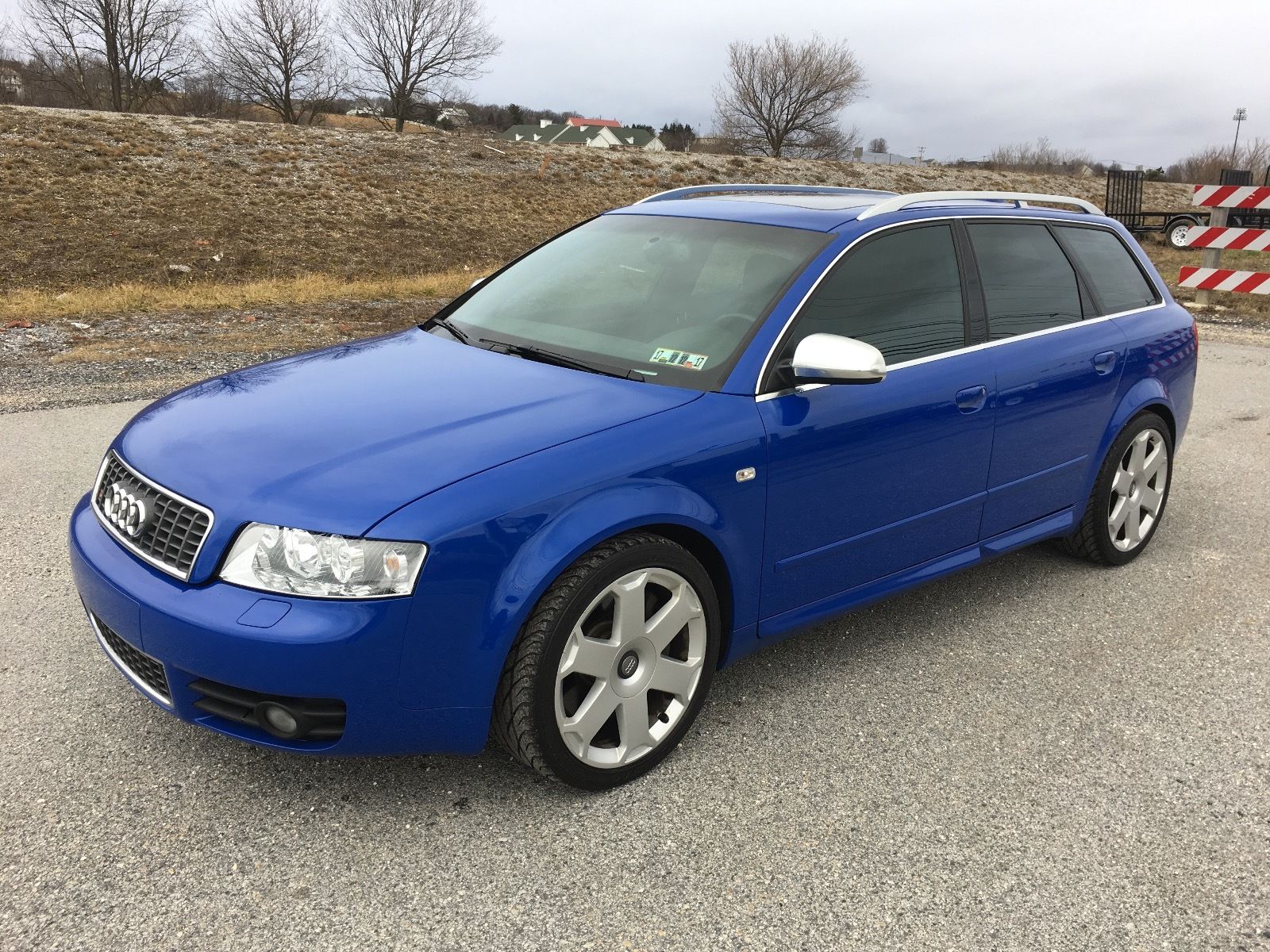 The S4 Avant is no stranger to these pages, offering enthusiasts a "have-your-cake-and-throw-it-squarely-at-that-M3-owner's-face-too" package which combined functionality and sport in a very discrete wrapper. Well, for the most part they were discrete; most were ordered in shades of gray because a fair amount of people ponying up new were conservative with everything but the money they were paying for this small executive wagon. Lightly optioned, an S4 Avant was north of $50,000 in 2004, a price today that would having you knocking on the A7 and S6's base price. That sticker shock masks that the B6 and B7 represented a huge price increase over the B5 generation; out the door, the cost on average about 20% – 30% more only 3 years later – but then, they offered a full 90 horsepower advantage over the twin-turbocharged V6 with that awesome 4.2 V8, which of course could still be combined with a 6-speed manual gearbox. Subtle though the exterior colors may be, the performance on tap was anything but.
But some enterprising individuals chose the vivid colors which had become the signature of the model in B5 form. Nogaro Blue Pearl Effect was, of course, the go-to for all things fast Audi since it was originally called RS Blue on the original super Avant RS2. But a nearly equal amount were requested in Imola Yellow, a staggering, retina-burning banana-toned shade that seems initially out of character with a family wagon, yet raises the cool-bus level to 11. Though Nogaro was replaced in the B7 chassis refresh with Sprint Blue Pearl Effect, Imola carried over for the end of the V8s.
Today, I have one of each – so which is your style?