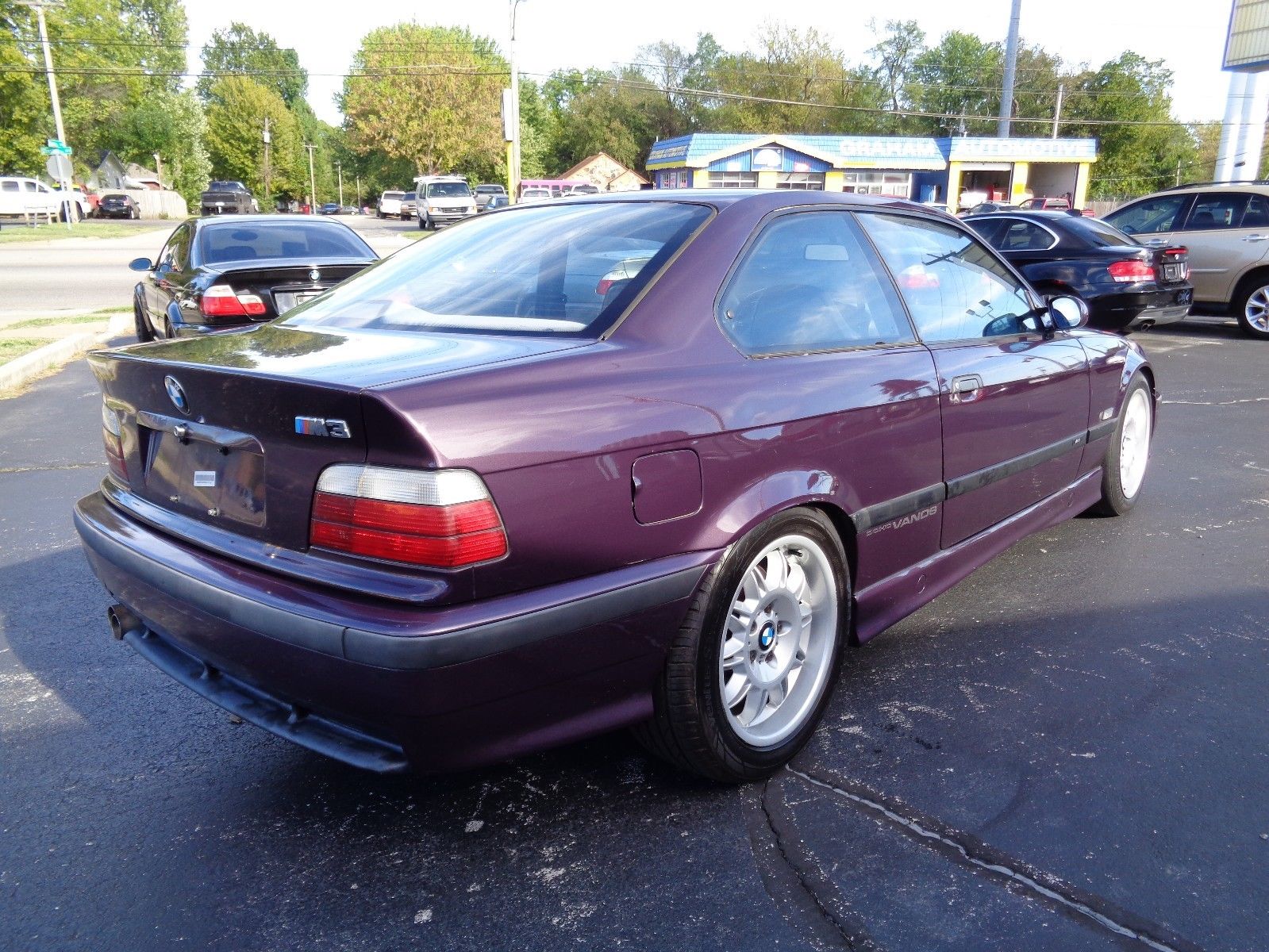 Update 9/15/18: This M3 remains available at $8,500
An interesting counterpoint to yesterday's no reserve M3 is, obviously, how much other generations of M3s cost. Like yesterday's E30, today's follow up needs little introduction as it's been a fan favorite since day one. So how does this car compare to yesterday's market hero?
Well, on paper the E36 is a better car. It's quicker because it's got more power. It's cheaper to maintain. It's no less adept in corners. And while it wasn't quite the benchmark on international courses that the first generation was, the E36 was no slouch at the track either and is still a favorite weapon of amateurs and professionals alike.
This particular M3 stacks up pretty well against yesterday's car. As with yesterday, it's claimed to completely original though it's clearly had some modifications. It's also got about the same mileage at 126,500. And attract attention? Surely few will have difficulty spotting you in the stunning shade of Daytona Violet, here equipped with manual black leather Vaders. But the key yesterday was price, and here it is again:
6 Comments