Warning!
This post is in our archives. Links in this post may have been updated to point to similar cars available to bid on eBay.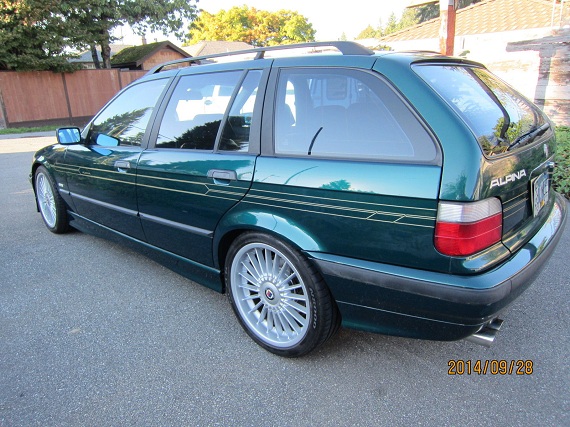 While some other aftermarket tuners such as Ruf and Renntech offer turned up versions of the already potent cars, Alpina operates slightly differently – filling in the voids of models not offered by the manufacturer. There are plenty of examples of this, and if often seems to be misunderstood; Jeremy Clarkson's review of the Alpina Roadster is probably the most notable case. A slower, softer, automatic version of the hardcore roadster certainly doesn't make a lot of sense at first glance. But what Alpina does is give enthusiasts the opportunity to enjoy the performance that BMW offered in a slightly different package that sometimes outperforms the original platform car – Chris Harris recently found the B3 Biturbo to be nearly "the perfect car". One of the notable missing gaps in the BMW lineup was a faster version of the E36 Touring; building off the earlier B6 – effectively, Alpina's 4-door M3 challenger built between 1992 and 1993 with a bespoke engine and typical Alpina upgrades, the company later launched the Japanese-only market B6 2.8 Touring. Produced between 1996 and 1998, only 136 of these small wagons were produced, again utilizing the 240 horsepower bespoke Alpina motor, special wheels and interiors, Alpina's own body kit, exhaust and suspension. They were available in 3 colors only; red, silver, and green: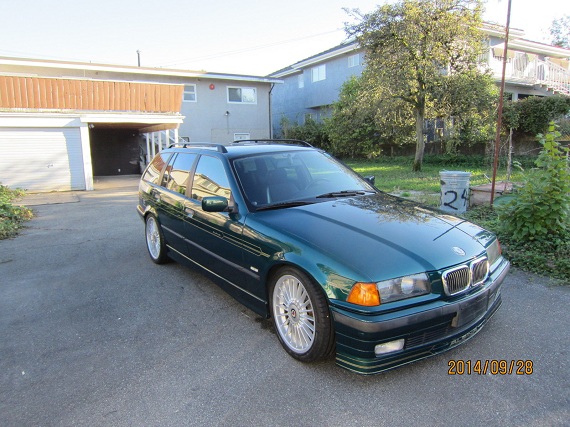 Year: 1997
Model: B6
Engine: 2.8 liter inline-6
Transmission: 5-speed automatic
Mileage: 116,380 mi
Price: $10,500 Buy It Now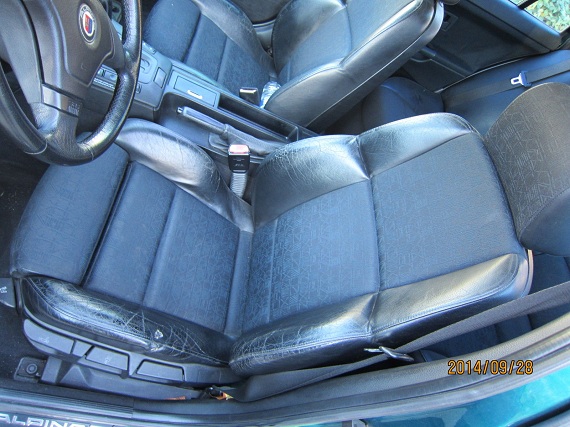 Opportunity to own a rare classic BMW E36 ALPINA B6 2.8 TOURING, only 136 of these cars were built by Alpina especially for the Japanese market. BMW didn't produce a M3 version of the Touring which motivated Alpina to fill the void. This car is in very good condition for its age and recently had many mechanical components replaced. The only items requiring attention is the interior which is mostly cosmetic. A sagging headliner is a common issue with BMWs of this era that spent its life in hot and humid climates that also affected the fabric on the door cards. The leather and fabric seats are in good condition except for the driver seat leather panel (see pics). The body and paintwork is very good also with only a few "parking lot dings" and scrapes to the front lower air dam. Please search alpina-archive.com and read the ALPINA B6-2.8 TOURING and ALPINA B6-2.8 to learn of the history and specifications of these cars;

VIN – WAPB628T37CE42074

Production unit number 074 of 136 (see picture of Alpina plaque mounted inside the car)

QUICK SPECS

– 2.8L all aluminum inline 6 with Alpina modifications, output 240HP
– 18″ Alpina alloys with Nexen N8000 tires
– Bilstein sport gas shocks

LIST OF RECENT WORK

– new plugs and tuneup
– synthetic oil and filter
– major transmission service, change ATF fluid and filter
– replace front control arms with bushings
– replace rear sway bar links
– replace rear wheel bearings
– repack front wheel bearings
– replace front brake rotors, pads and calipers
– replace rear brake rotors, pads and emergency brake shoes

Interested USA buyers please check NHTSA for importation rules and regulations; ebay doesn't allow links to sites but if you want the link email me for url.

Car is currently located registered in Vancouver, BC.

Please call regarding questions of payment and shipping. All cost of shipping and fees is responsibility of the buyer. Call or text 604-523-1355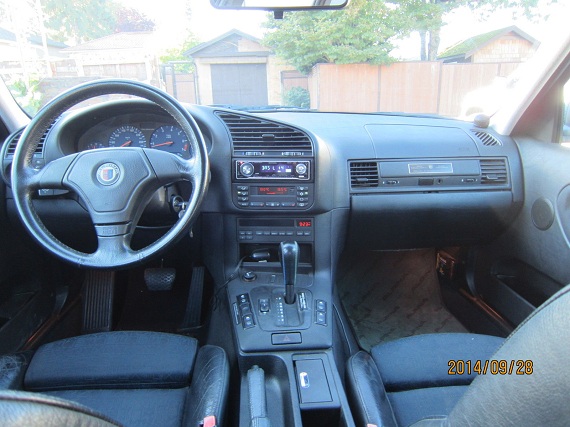 While the seller is correct that BMW didn't build a M3 Touring, according to the Alpina Archive the B6 2.8 Touring was a reaction to BMW's decision to not import the 328i Touring. That makes more sense, since the B6 would have been a substantial 80 horsepower down on the European-spec M3 motor. But Alpinas have never been about producing the most horsepower – they've been about producing the most useable package, and this Touring sure looks the part. I especially love the discrete Alpina body kit and the gold striping; it's perfect. There are a few details that aren't correct; the listing says the engine is all-aluminum but it is based on the iron-block M50 – perhaps I'm wrong, but I don't think these had an all-aluminum motor. Second, the wheels are too new; this car should have 17″ "Softlines", but instead is wearing 2001-up 18″ "Classics". The effect overall is not really different, but I do find it interesting that the car also doesn't have the typical Alpina striped interior we're used to seeing. Paul wrote up a very similar B6 2.8 Touring back in January; with a few less miles and the original wheels, it was on offer for $4,000 more than this example. Honestly, compared to what this amount buys you in the E30 Touring market today, this car strikes me as a much better value. Enthusiasts may not love the automatic, but as a package this is a really special car.
-Carter