Time for another roll call of some neat accessories I spotted for sale this week. The Votex items are extremely rare to find, even if their styling is somewhat polarizing. For a factory look, the W124 AMG rear spoiler needs refinishing but is an original piece. The Nürburgring brake package was a factory option that Dinan used as a "Big Brake" package for many BMWs, but originally came on either the M5, 540i M-Sport or 850CSi. Finally, there's a set of Ruf pedals for your 911/964/993 just to finish things off. What's your favorite?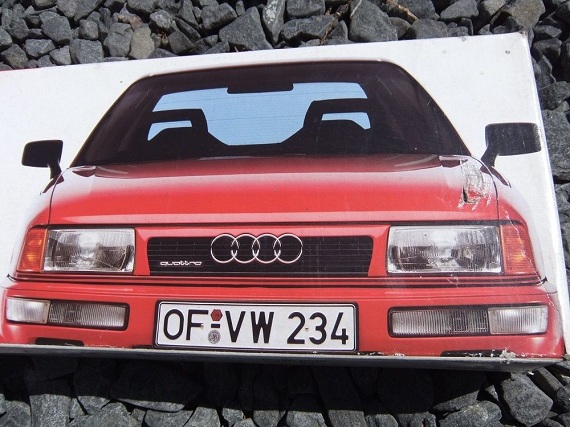 Price: $179 Buy It Now
Very rare: NEW Votex Front Grille for all Audi Type 89 80 (09/86-), 90 (02/87-), Coupe (12/88-).

Complete with mounting instructions, without washers.

Fast shipping with DHL/Deutsche Post following payment.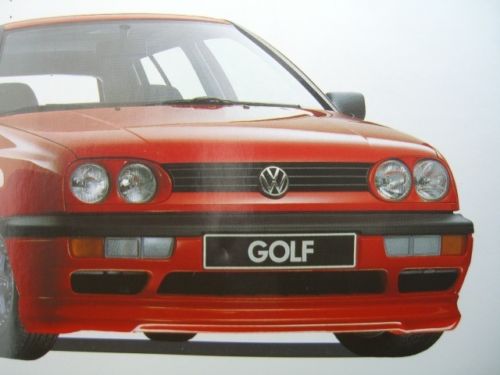 Price: $499 Buy It Now
Very rare: used set of VOTEX Double-Headlights for all Golf3 92-98 and Cabriolet 93-98. These lights were produced by VOTEX with Cibie inserts and are one of the most sought after lights for Golf Mk 3.

No broken mounting tabs or housings (unpainted), clear and shiny reflectors.

Complete set, left and right lamp with mounting instructions.

Fast shipping with DHL/Deutsche Post following payment.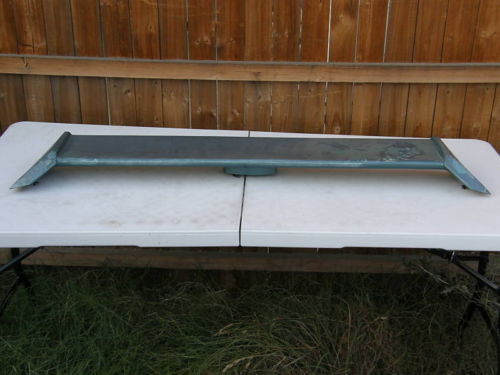 Price: $224.99 Buy It Now
FREE SHIPPING COSTS USA,NO FREE SHIPPING OTHER COUNTRIES!! THIS AUCTION IS FOR ONE USED OEM FACTORY ORIGINAL AMG HECKSPOILER MERCEDES TRUNK LID SPOILER WITH THIRD BRAKE LIGHT IN EXCELLENT CONDITION NO CRACKS OR REPAIRS COMPLETE WITH ALL MOUNTING HARDWARE(SPEED NUTS,STUDS,) PAINT TO MATCH VEHICLE OR SIMPLY BOLT ON AND GO.CLEAR COAT PAINT ON TOP OF SPOILER IS PEELING.I SHIP WORLDWIDE SO SHIPPING COSTS VARY ON LOCATION.PLEASE EMAIL FOR SHIPPING COSTS BEFORE BIDDING.HAPPY CRUISING!!!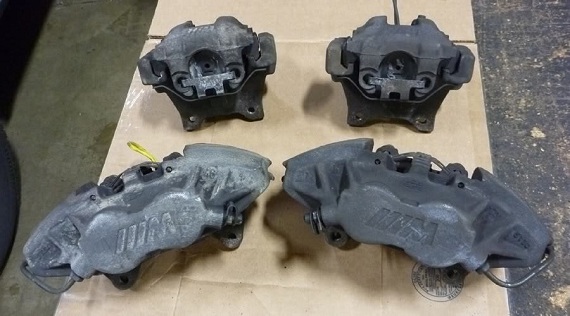 Price: $1,899 Buy It Now
BMW "Nurburgring" Big Brake Kit

from a Euro 1995 M5

Lightly used Euro Nurburgring E34 brake kit.

Standard equipment on 1995 (euro only) M5 and the 32 1995 Canadian M540i cars. Also standard equipment on the euro E31 850CSi. Also sold as the Dinan Stage 3 big brake upgrade.

The best stopping performance brakes you can put on your car, period. These use 4 piston ///M calipers on massive 345mm front "floating" rotors and single piston ///M calipers on gigantic 328mm vented rear rotors.

For comparison? US spec M5 use 315mm…in the front! (We have a set of those for sale, too, at a great price!) These are an impressive upgrade in terms of power, heat dissipation and of course ///M logo looks!

These require a 17″+ front wheel, ideally 18″ wheels, but they'll clear the standard 17″ M System wheel. They will bolt to any E34 5 series and will work on most 5/7/8 series cars of the vintage (although 8 series cars will require different rear caliper brackets). Please note that they DO NOT INCLUDE BRAKE PADS as seen in the pictures.

Brakes are the most important part of your car! Here's an incredible big brake kit at a great price!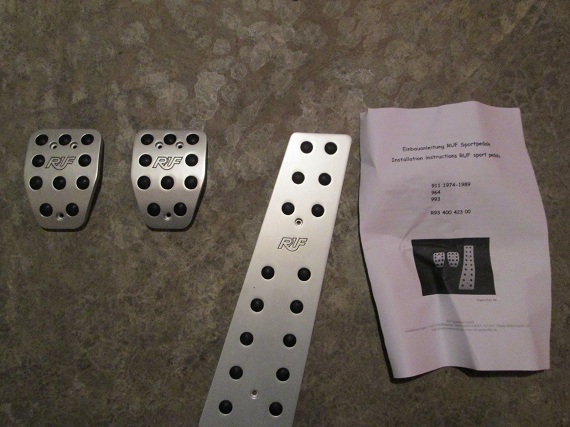 Price: No Reserve Auction
Here is a new set of Ruf pedals for the Porsche 911/930 964 and 993. Thanks for looking.
-Carter