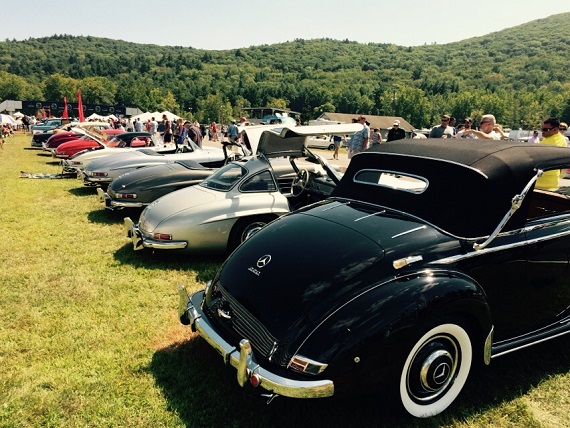 For those with a good memory, you may remember my posts about last year's work on refinishing a set of BBSs. Well, the time had finally come and a killer deal on Dunlops from The Tire Rack presented itself, and I pulled the trigger. Stories of leaky RSs and my father's experience with his vintage Euro M6 TRX RSs led me to look for a sealant to add; although I hadn't pulled apart the wheels, there's no denying that they're the best part of 30 years old at this point and the original seal could be suspect. I picked up some GE metallic-colored silicone from Amazon, and about 10 minutes of work applying, smoothing the bead in between the sandwich of the 3 piece wheels and 24 hours of drying later the RSs were ready for rubber for the first time in a decade.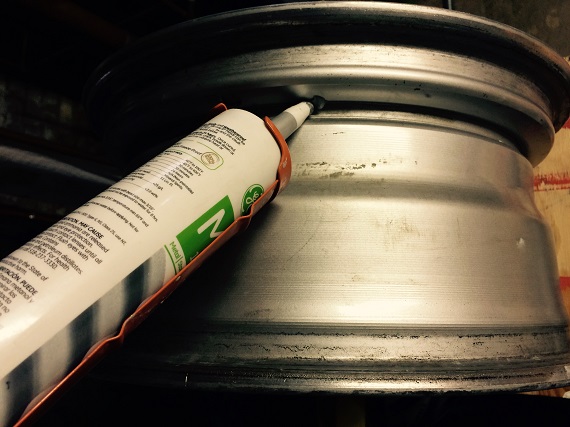 It was with some trepidation that I dropped off the RSs at the local tire mounting spot; but, I had no issues. I was even more nervous mounting them up; I was fairly confident everything would bolt up, but they are an aggressive offset (ET25) for the Audi, and I did have slight concern that they wouldn't fit – especially given how low my car sits. However, they were perfect, and in mounting I was reminded how light those forged RSs are, even in comparison to the quite light Ronal R8s. The result transformed the look of the car slightly and overall I was very happy. The next day was a drive to Lime Rock for the Vintage Festival and the Sunday in the Park Concours.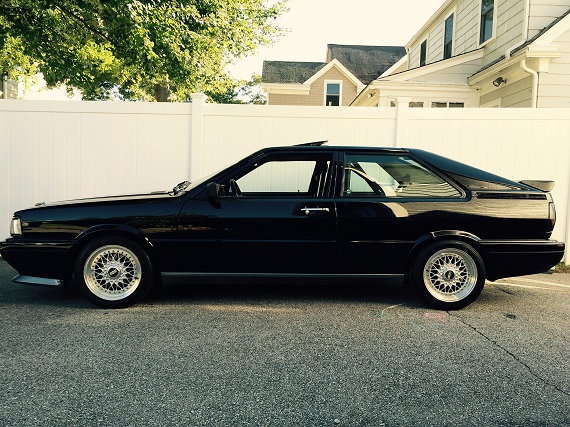 Arriving at the track, I was unfortunately stuck behind a Ford Fairlane with headers that dumped almost straight onto the ground – that meant giant plumes of dust with every blip of the throttle as my car was increasingly covered in a thin film of dirt. But, arriving at the designated Audi area made me forget that; the sight of a few familiar and friendly faces and some quick wiping later, we lined up some unique GTs; my 1986 was flanked by 1985 and 1987.5 Coupe GTs, along with some very impressive examples – both old and new – of the marque.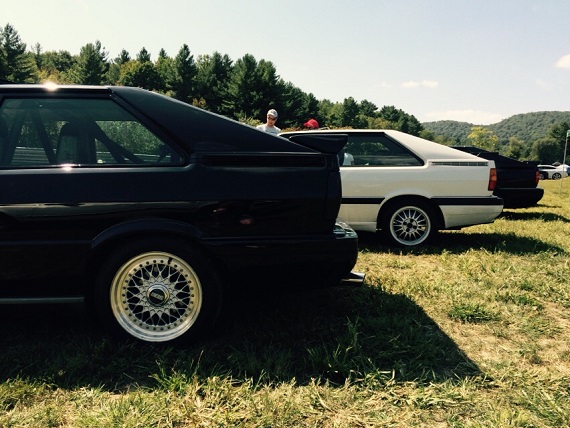 But the event is much more than a single marque show; everything from older American metal through modern supercars were present. From the first corner ("Big Bend") through the bridge ("West Bend"), various marques lined there cars up. There were clubs present, like the BMWCCA and PCA groups, both of which had a strong showing. There were American cars, British marques and even a Swedish section that featured all sorts. But it was the Mercedes-Benz products that were set to impress this year, with factory historic drivers Jochen Mass and the legendary Sir Stirling Moss in attendance, signing autographs next to his equally famous 300SLR number 722 – the winner of the 1955 Mille Miglia.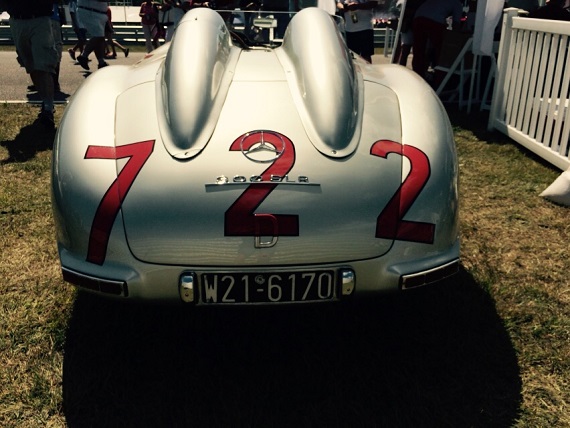 Next to Moss's 300SLR were some other notable Mercedes-Benz, including a W196 open wheel Grand Prix car and a beautiful 1939 W154-M163 Grand Prix racer. But the breathtaking example was Ralph Lauren's Count Trossi SSK.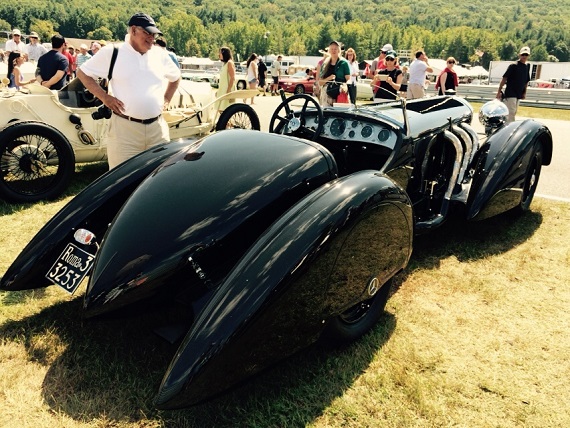 That wasn't the end of it though, as there were delights everywhere you looked; I counted some 11 300SLs in attendance, for example, but there were even more rare cars, such as the entire production run and the body template of the ultra rare Momo Mirage, a Frua bodied GT with American guts. Not the prettiest car ever, seeing all 4 in existence in one place was impressive nonetheless. But there were more – a pre-production 1985 Porsche 959, a Ferrari F40, a Pagani Hyuara if you were into exotics. If you liked more classic exotics, there was a Lancia Stratos, many Lamborghini Miuras, a supercharged 4.5 Litre Bentley, a Porsche 904 Carrera GTS and even a rare 208 GTB turbocharged Ferrari. There were plenty of muscle cars, from Cobra replicas right through a real turbocharged Greenwood Corvette. If you were a fan of more modern Ferraris, there were plenty to choose from too, but the real treat was seeing a 250 Testa Rossa on display – one of the racing cars from the weekend, and a reminder of what the event was about.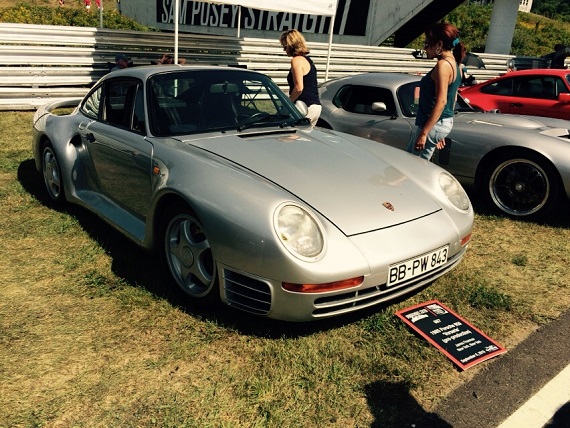 That's right, because it's a vintage festival, not just a show, and Lime Rock is a race track, there were countless amazing treasures on display in the paddock that were being driven in anger over the long weekend; from the always and everywhere Porsche 911 to more rare items like Bugatti Grand Prix cars and even Stutz racers, Lotus Cortinas and Aston Martins, and more Abarth models than one could ever consider. There were sports racers, open wheel cars, and everything from Alfa-Romeo to Mustangs and Corvettes. There was the 4th overall at Le Mans, Pininfarina-bodied 1953 Nash Healy; a stunning Cisitalia 202, and even a special "Barn Find" preservation category which had an ultra-rare 1937 Horch 853A Cabriolet. If you didn't like those, how about the many motorcycles also on display, from pre-War BMWs through more modern Ducati? But the best part was walking through the pits, stopping to chat with owners of these exotic racers, all of whom were eager to answer questions and give more information about their racers – I came across a Lola/BMW M12 powered sports racer, for example – Lockheed calipers exposed, the twin cam 2-liter inline four dumping through a work-of-art tubular header with German beer sponsorship, you couldn't help but smile.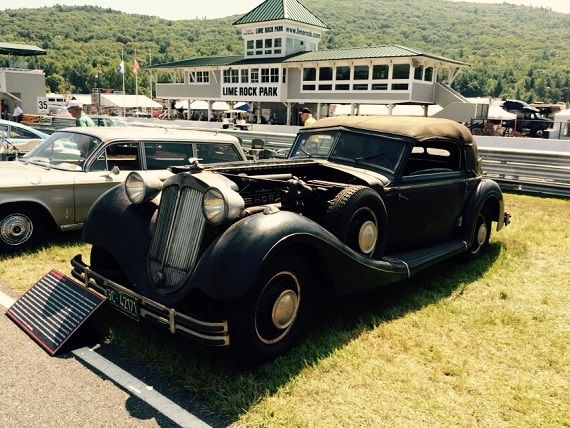 Back to the marque area, and I was again reminded why I enjoyed my car so much, plenty of questions from passers by not only about the car itself, but the model in general, as we traded old war stories laughed about past exploits. It was a great event, and I imagine my experience was shared by everyone in attendance. The general enthusiasm of all in attendance regardless of what car they arrived in, the ability to hob-nob with billionaires whilst eating a hot dog in your Mustang shirt, and seeing irreplaceable and impossible to value cars and legendary figures makes any of these vintage festivals a must-attend for car enthusiasts. With a reported 800 cars on display, there was no shortage of things to look at – you could easily have spent hours in each marque category, never mind the many divisions of the Concours on the main straight. If you can make it to Lime Rock to see this special event and the races, make the trip – you won't regret it.
Apologies for both the bad filter setting – it was a near-record hot and sunny day at Lime Rock – and the poor quality iPhone pictures; but I hope you enjoy the gallery!
-Carter