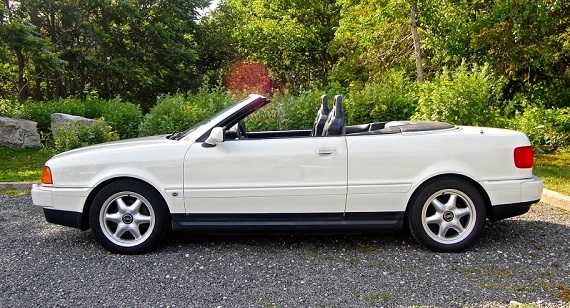 Okay, hang on folks, this is a long one – what's the most class, speed and style that you can get for $10,000 these days in German motoring? I've lined up some of the examples of just how much you can buy – which is your favorite?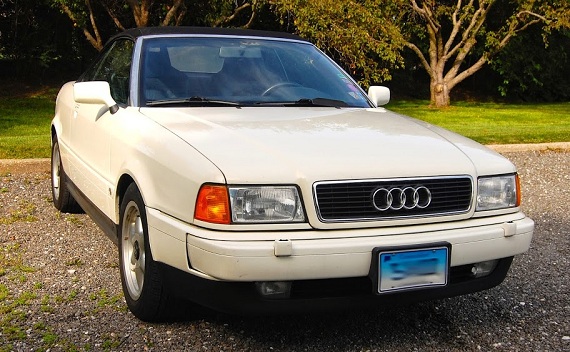 Year: 1997
Model: Cabriolet
Engine: 2.8 liter V6
Transmission: 4-speed automatic
Mileage: 74,900 mi
Price: $5,000 Buy It Now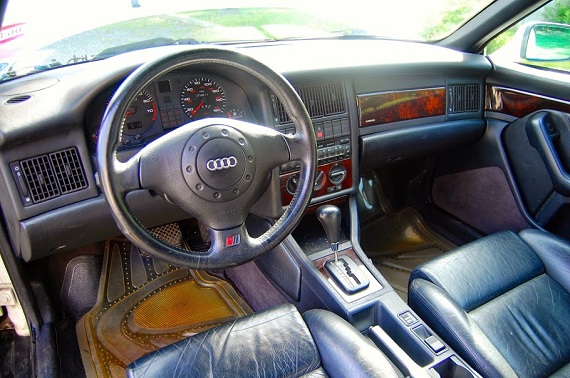 Selling my Mom's baby – 1997 Audi A4 Cabriolet Convertible Sport PREMIUM PACKAGE – PRICED TO SELL QUICKLY

Fully loaded PREMIUM PACKAGE with the optional sport seats and sport steering wheel,
optional rear seat windscreen, 6 disc CD changer cassette
2.8L V6 Automatic – WHITE
Black leather interior, no rips or tears
74k original miles
Runs great and ready for the summer
Body is straight and never been into any accidents. Please see pictures for the condition of the car.
All maintenance are up to date
new battery, new starter motor, new front CV joint, new steering column
Car is in NEAR PRISTINE CONDITION except for a couple minor things below.
CLEAN TITLE ON HAND

The BAD:
-Car still has original shocks, mechanic said it might need to be replaced soon
-Stereo has anti-theft mode and is on SAFE mode right now. We're trying to find the unlock code for it at the moment.

My Mom is the 2nd owner – non smoker and always kept in the garage.
Styling is very classy and a real head-turner, perfect for the summer.

Only selling because my Mom is 75 years old and she never uses the car as intended. She doesn't like driving with the top down either and we recently bought a new 2014 Subaru Impreza and no longer have room for another car so the Audi needs a new home right now.

Book Value of the car as it sits is $6,500. Priced to sell at $5,000.
You won't find a better looking 1997 Audi Cabriolet around guaranteed
Buyer is responsible for arranging shipping or pickup of the car
Email me if you have any questions or would like to see the car in person.

Take the lid off of this car. With its top down, the 1997 Audi Cabriolet attracts a lot of envious attention, as it exudes subtle style and sophistication.

The Audi Cabriolet comes with a hefty pricetag, 1997 Cabriolet, choosing instead to offer the power top and leather trim in a Premium Package that adds in sport-style seating. The rear seat windscreen, that reduces wind interference, is also still optional.

Not that you'll be driving this in the winter. This convertible is designed for fun and a high-class driving experience. A 2.8-liter, 172-hp engine and 4-speed automatic transmission cause slow initial acceleration in this heavy car, but once you get up to highway speeds, the Cabriolet is a pleasant cruiser, hitting speeds plenty powerful to de-curl your new perm.

The 1997 Cabriolet is smooth and quiet, with very little wind noise when the top is up. Seats are comfortable, complementing the soft suspension and balanced handling. Despite being a convertible, the heavy weight of the car gives it a sturdy, safe feel. The one-touch power top is a must, and the overall style turns heads, according to most drivers.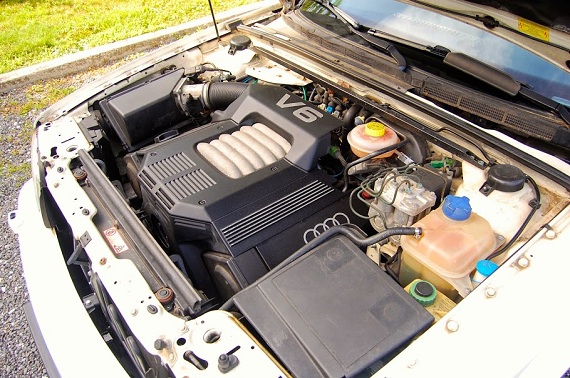 The B4 Audi Cabriolet isn't really what most enthusiasts think of when dreaming of a German convertible, but it's a pleasing car to look at with a great shape. Yes, they're heavy. Yes, they only came in automatic, and yes, only with the fairly gutless 2.8 V6. But put the top down and the car is plenty powerful enough to blow your hair around and offers lots of style on a tight budget. I particularly love the late B4 6-spoke sport wheels that this car has, but the seats seem to be from something else and aren't the seats I normally associate with the B4. Rather have something a bit more sporty?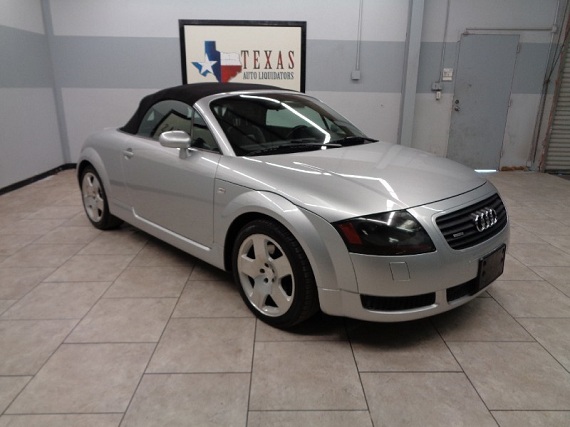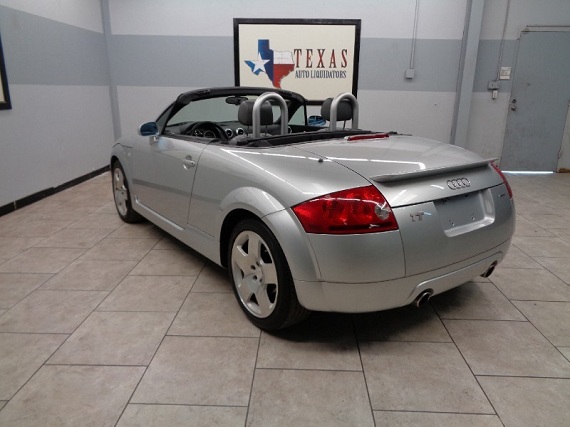 Year: 2002
Model: TT
Engine: 1.8 liter turbocharged inline-4
Transmission: 6-speed manual
Mileage: 90,718 mi
Price: $9,995 Buy It Now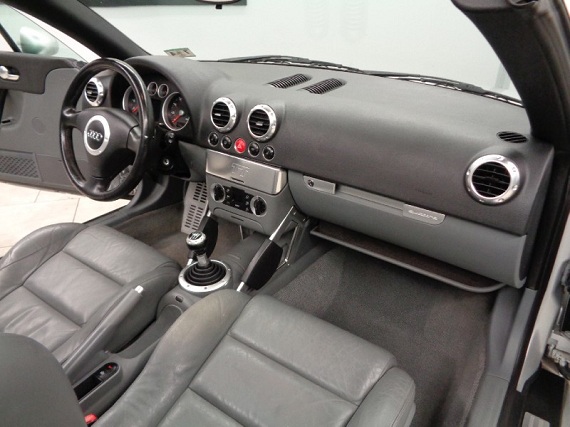 2002 Audi TT Quattro AWD

2002 Audi TT Luxury Sport Roadster Convertible AWD 6 Speed

Certified Pre-Owned Warranty WE FINANCE!!!!

Chat with us Live 24 hours a day on our website
This vehicle is a Certified Pre-Owned and comes with a 3 Month/3,000 Mile Warranty, Ask us about getting additional Warranty coverage for this vehicle!!! Powered by a 1.8 liter 4 Cylinder 180HP Turbo engine coupled with a 6 speed manual transmission. This is a Fantastic local owner vehicle! Plus this gorgeous car has all the luxuries!! Its apparent by driving this vehicle the previous owner took great care of it!! This car performs like a true Sports car. She drives excellent. All the options work, the engine runs incredible. This car is loaded down with options: Power windows, power mirrors, power door locks, Luxurious leather seating, Heated seats, Xenon headlights, keyless entry, power convertible top, security system, side airbags, premium sound system, premium alloy wheels, cruise and tilt, ice cold a/c, and much more. Be the proud new owner of this well maintained car!!!!! You will be pleased to own this stunning beauty!!!!

We have financing available, click on the financing link below to fill out a credit application, we work with multiple banks and credit unions to get you approved, we will also work with your bank or credit union. Ask us about extended warranty's, we have very competitive pricing and great coverage options.

Please call if you have any questions:

Lynn @ 817-907-5170,

Scott @ 817-404-6501,

Shannon @ 817-454-8111,

Justin @ 817-903-0666,

Brian @ 214-949-6227,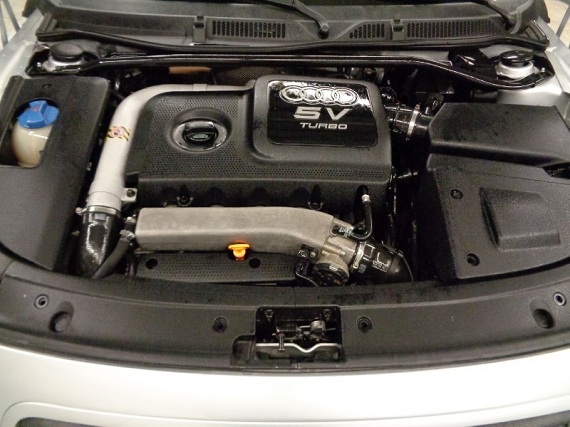 Obviously, for a car like a TT you're going to pay a bit more, but in return you get some great styling and a body design that I think has aged much better than the Z3 or SLK. The underpinnings may be mostly Volkswagen derived but that's not a bad thing – the 225 horsepower rated inline-4 provides plenty of zip and the Haldex all-wheel drive is enough to get by with in most conditions. The color combination is great, and while I'd really like to see some records there's no denying that these first generation TTs offer a lot of package for not much money. Rather have something even more sporty?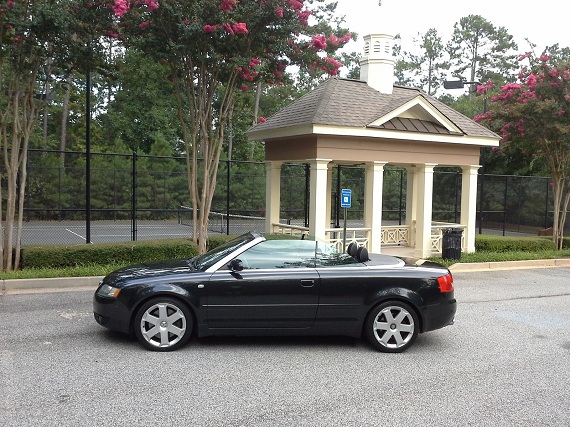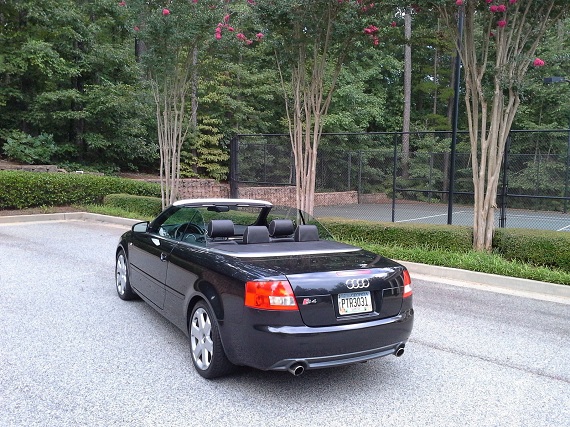 Year: 2005
Model: S4 Convertible
Engine: 4.2 liter V8
Transmission: 5-speed automatic
Mileage: 102,365 mi
Price: $9,995 Buy It Now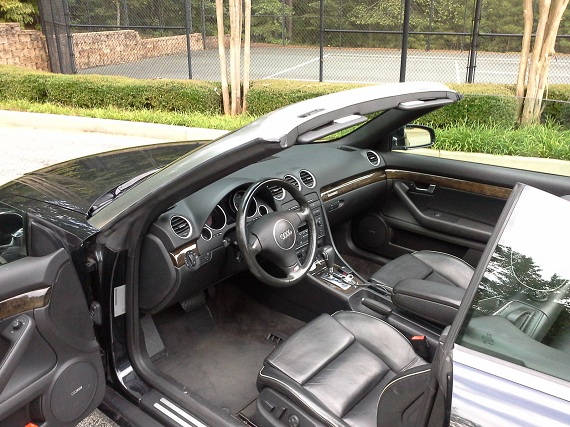 2005 Audi S4 AWD v8 4.2 convertible black/black fully loaded , xenon lights , heated seats , premium bose sound , 18"wheels, good tires , 3 owners car , interior is extra clean with no tears or dry spots , great paint free of dent or scratches (for the year and mileage ) convertible top is good but the rear window is coming unglued on a corner (as you can see on pictures).Car run and drive good everything work properly , Car Fax show a lot of Audi dealers services with last a 97k and is available to show. Car is ready for any inspection and test drive .All used cars in Georgia are SOLD AS IS , if you have any questions or concerns you are welcome to call or email me before bidding thank you. 678 8739517 ash for Maurice

For a video of this car : http://youtu.be/b_m5huqjThU

All sales price are plus $289for documentation fee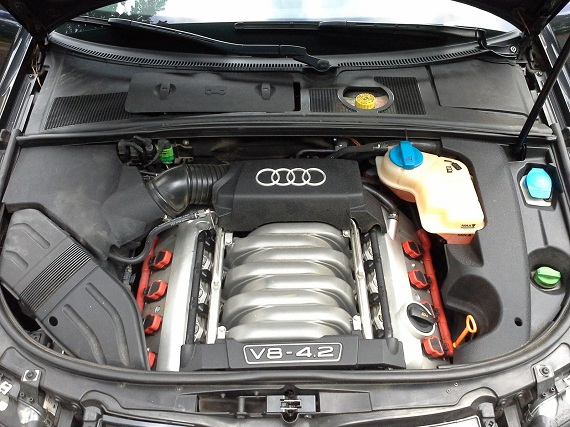 Talking about a lot of car for the money, these quattro GmbH assembled 2-door S4 convertibles are a market that is largely ignored but offers tremendous performance at a budget price. Honestly, even without the manual transmission and knowing there's a fair chance that V8 will need to be pulled out for service, it's hard to argue that the earlier Audis are a better deal. 18″ Avus wheels, black over black and that great soundtrack mean this is a serious performance car but with a softer side. Still, legends of Audis past are enough to turn most away from the brand so my guess is that these B6 S4s will remain low for a while.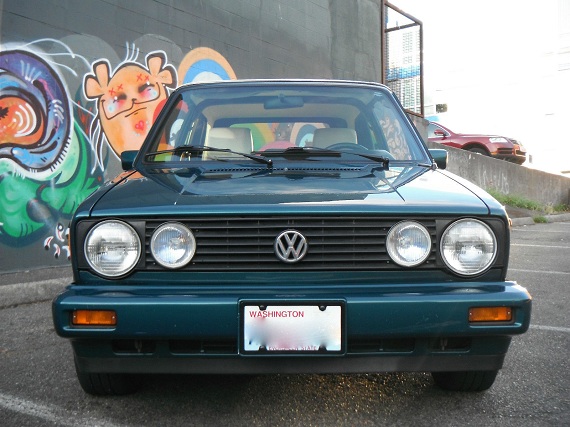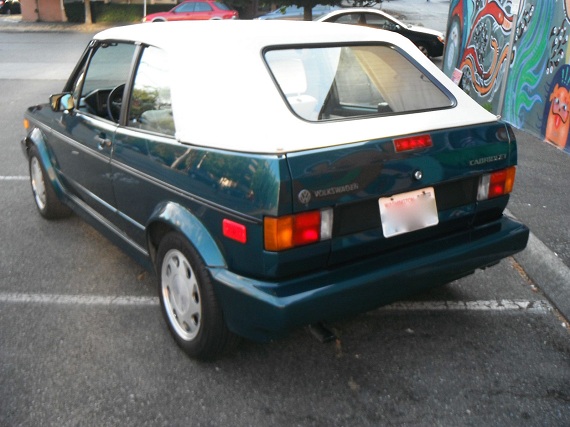 Year: 1993
Model: Cabriolet
Engine: 1.8 liter inline-4
Transmission: 3-speed automatic
Mileage: 112,900 mi
Price: Reserve Auction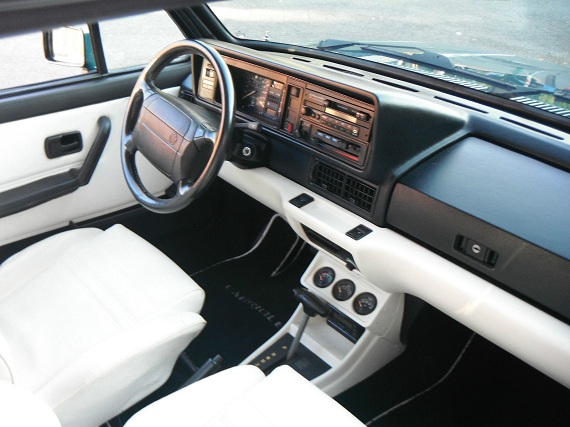 Here's a great opportunity for a beautiful, reliable, well-loved classic…
This car is so beautiful it was selected to be the cover model on the CABRIOLETS calendar! (see photo)

The car is in excellent condition and has many extras that you won't find on other cabbys:
Keyless entry – just push a button to lock or unlock the doors – not even available when the car was new
Rare special-order VW Deluxe radio installed new from the box three years ago – this radio has an aux-in so you can listen to any audio device like an iPhone while keeping the factory look!
10-Disk mp3 CD player installed in the trunk for hours of music
Satellite radio installed – just activate and listen
New white top – professionally installed with a new VW-brand window with defroster – doesn't leak – even when washing the car
Original white "boot" – covers the top when its down
Rebuilt automatic transmission – shifts smoothly and perfectly like new (this was a high-cost repair)
Custom CABRIOLET floormats – black with white piping
All of the original books and maintenance records
Both original keys with keyless entry remotes (two)
Replaced factory emblems so they shine nice and silver
Factory front license plate bracket in pearl green to match the car (hard-to-find)
Factory "teardrop" alloy rims
California Car Cover included – all-weather protection when out of the garage
Replaced high-beam center lights – no foggy ones here
New muffler
New brakes
New tires (99% treadlife)
New motor mounts – no vibrations – nice and smooth idle
Recently passed emissions testing – no problem there
No dings. No dents. Original paint. Water beads up and rolls right off.
The car has always been maintained and just passed a checkup at the VW dealership.

The car is great at highways speeds or around town – even on hills. Really ready to go for years of driving fun.

Car is also listed locally. I reserve the right to end the auction early, should it sell before auction end.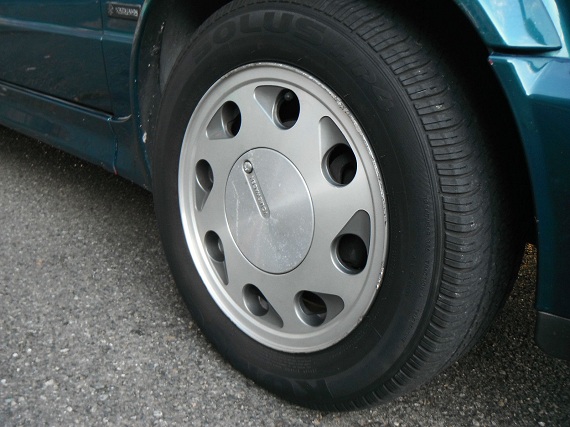 While the design may have been the best part of 20 years old by the end of its run, it's hard to argue with the charm of the Volkswagen Cabriolet. Dismissed by many as a "chick" car for some time, the charisma of the Rabbit-based convertible was, along with the GTi, enough of a draw to keep Volkswagen alive in some pretty hard times of the late 1980s. So while it may not be the best driving or even functioning car, we owe the Cabriolet some thanks for helping to keep VW in the U.S.. This particular model looks great in emerald green with teardrop alloys, a nice but period departure from the triple white models we're used to seeing. Truth is, if this one isn't your cup of tea you can buy just about any of these first generation or even the second generation Cabrios for well under $10,000 any day of the week.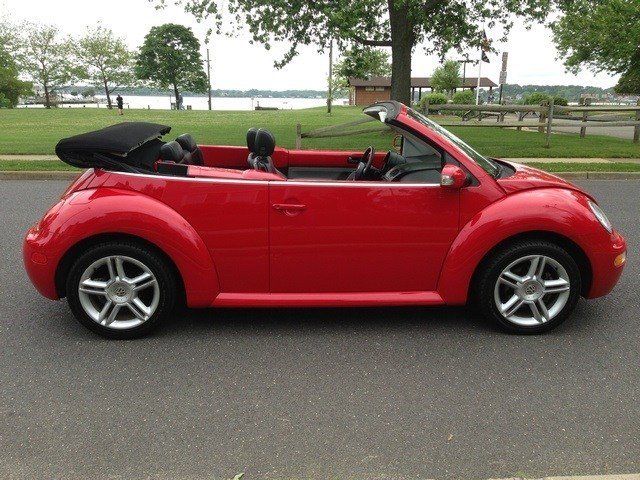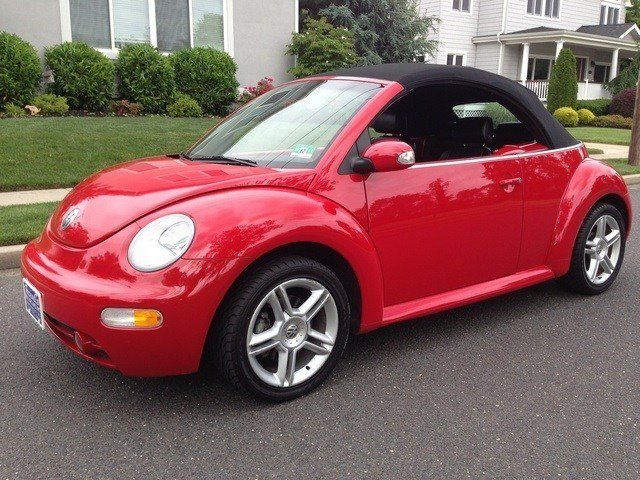 Year: 2005
Model: Beetle Convertible
Engine: 1.8 liter turbocharged inline-4
Transmission: 5-speed automatic
Mileage: 64,370 mi
Price: $10,900 Buy It Now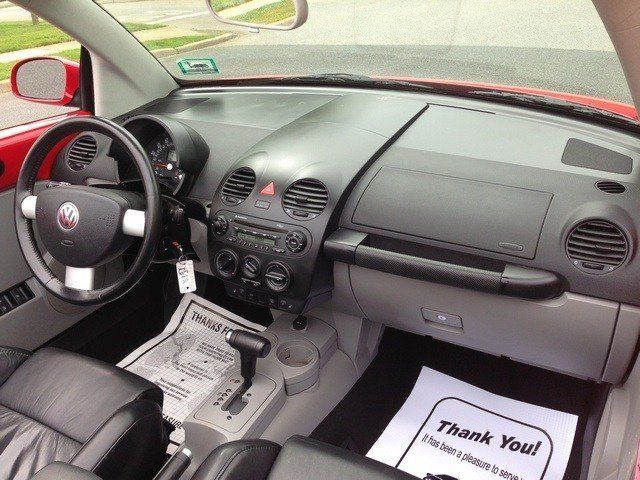 Look at this beautiful , low mileage VW beetle! Awesome 1.8 liter GLS convertible model! brilliant red exterior with sporty black leather interior and black top. Automatic transmission, upgraded alluminum alloy wheels, and front wheel drive. Extra clean throughout and an awesome drive! Come see this gem in person! — INSTALLED FEATURES: Front air conditioning, Front air conditioning zones: single, Front air conditioning: climate control, Center console: front console with storage, Cruise control, Easy entry: front and rear, Power steering, Remote trunk release, Steering wheel: tilt and telescopic, ABS: 4-wheel, Stability control, Traction control, Clock, In-Dash CD: single disc, MP3 player: CD MP3 Playback, Radio: AM/FM, Tachometer, Daytime running lights, Front fog lights, 16 Inch Wheels, Alloy Wheels, Wheel locks, Convertible roof: power, Front wipers: intermittent, Power windows, Rear defogger, Anti-theft alarm system, Convertible occupant rollover protection, Exterior mirrors: heated, Exterior mirrors: integrated turn signals, Exterior mirrors: power, Front airbags: dual, Power door locks: remote, Side airbags: front, Front seat type: bucket, Type: bench, Upholstery: vinyl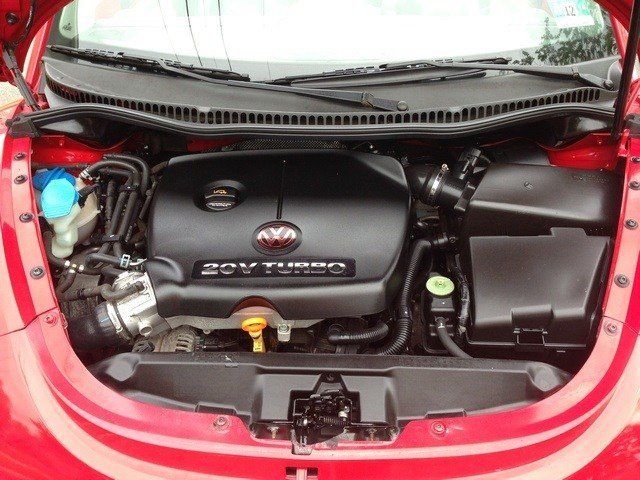 If the VW Cabrio lost some of the charm of the original, it wasn't much – but it also didn't seem to have the market cornered like the Cabriolet did. However, that charm and cornered-market desirability came right back with the launch of the new Beetle Convertible. There were throwback styling touches, such as the bunched top when folded down, to remind buyers of the original. The new Beetle Convertible was light years better as an all-around car than the original, though, and arguably better than the previous two convertibles for Volkswagen had been, too. Good looking in its own way with lots of nice touches, it also offered reasonable performance with the Turbo model such as this. Like the TT, it offers a lot of style for your top down motoring.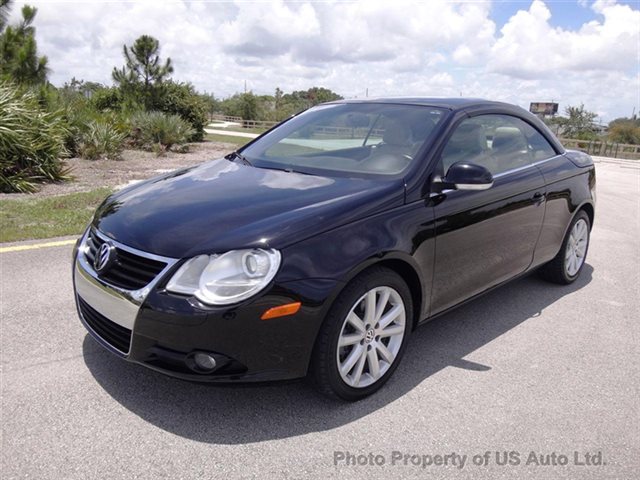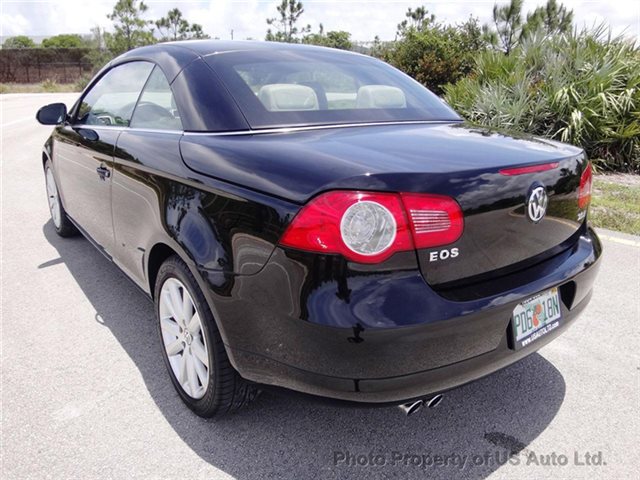 Year: 2007
Model: Eos
Engine: 2.0 liter turbocharged inline-4
Transmission: 6-speed automatic
Mileage: 88,873 mi
Price: Reserve Auction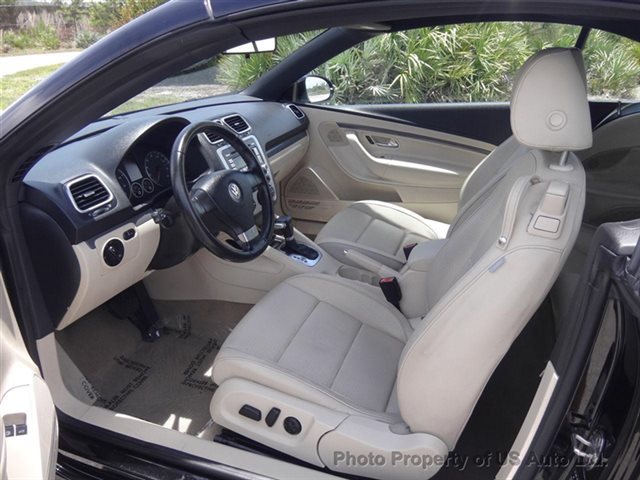 Here is a beautiful 2007 Volkswagen Eos for sale. It's a Florida car which means NO RUST and has a CLEAN Carfax reports that shows it has been serviced at the local VW Dealer since NEW!

This 2.0L turbocharged engine attached to a 6 speed DSG transmission provides excellent performance and great fuel economy. This hardtop convertible is loaded with options including leatherette seats, heated front seats, satellite radio, panoramic roof, dual climate control, 17″ alloy wheels, and much more.

The body is in excellent condition and the paint is nice and shiny. It has been extremely well maintained and runs and drives GREAT!

We are open to reasonable offers and interesting trades.
Low cost shipping and extended warranty available.
Call 954-302-1927 or email for more information.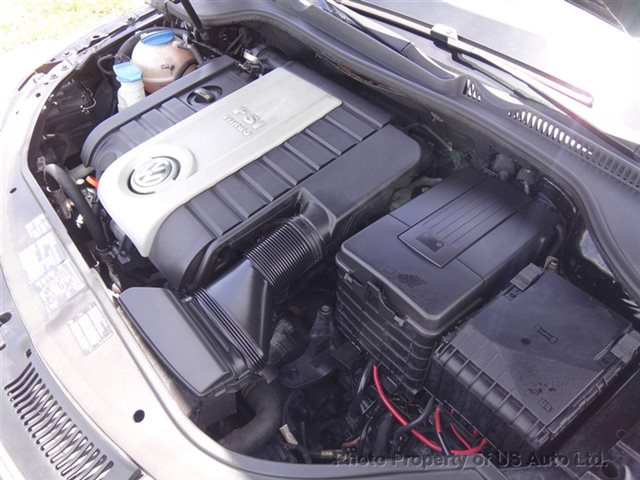 Here's a little-known fact; the Volkswagen Eos is assembled in Portugal. Who knew? Our editor Paul, that's who! If the Beetle represented the softer side of Volkswagen, the Eos really is the harder edged cousin. Based on the newer Golf platform, it also inherited the 2.0 turbo motor or in rare cases the 3.2 V6; this car carries the former. Mated to the ultra-crisp DSG transmission, it's certainly the sportiest Volkswagen convertible ever. It also offers great style and refinement, punching above its weight class in many ways. I really love the look of them, and the folding hard top coupled with 4 seats means it's a practical year-rounder too. Prices are still sliding down but figure with some looking you can get a decent car in the $10,000-$11,000 range today.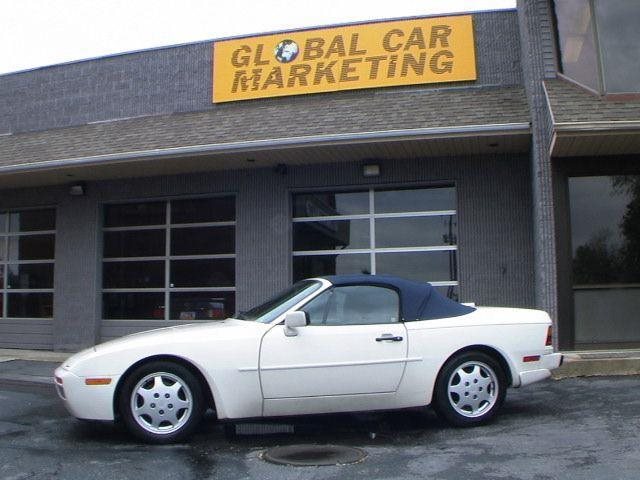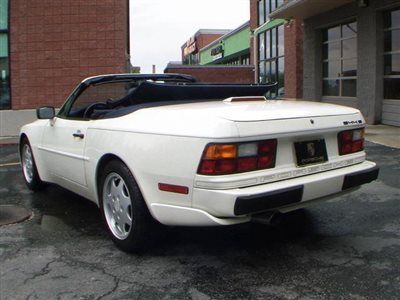 Year: 1990
Model: 944S2 Cabriolet
Engine: 3.0 liter inline-4
Transmission: 5-speed manual
Mileage: 94,365 mi
Price: $11,900 Buy It Now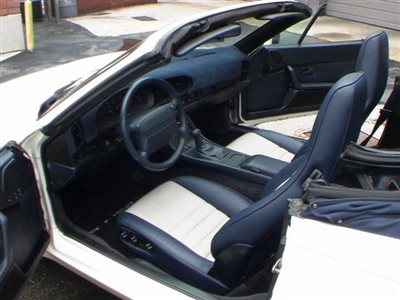 GLOBAL CAR MARKETING IS PLEASED TO PRESENT THIS 1990 PORSCHE 944S2 CABRIOLET.

NOW IS YOUR CHANCE TO OWN THIS LEGENDARY SPORT CONVERTIBLE AT A FRACTION OF WHAT IT SOLD FOR NEW.

IF YOU ARE LOOKING AT THIS CAR THEN YOU KNOW WHAT IT IS…AND YOU KNOW THAT THEY ONLY MADE 1500 OF THESE CARS.

THEYARE GOING UP IN VALUE AND ARE BECOMING INCREASINGLY HARDER TO FIND.

THIS CAR IS A GREAT EXAMPLE OF A WELL CARED FOR 944, THE BODY IS IN GREAT CONDITION, THE INTERIOR LOOKS NICE AND THE MOTOR PURRS WITH THE KIND OF GROWL YOU ONLY GET FROM 3.0 LITER S2 MOTOR.

THIS 944S2 HAS A CLEAN CARFAX, NO ACCIDENTS AND NO PAINTWORK.

THE MANUAL TOP WORKS SMOOTHLY AND THE TOP IS IN GREAT CONDITION.

WITH 94K MILES THIS PORSCHE HAS SOME NORMAL WEAR & TEAR AND A FEW KNICKS AND BLEMISHES, BUT THEY ARE VERY MINOR. WE HAVE INCLUDED CLOSE UPS IN THE PRESENTATION (see detailed photos).

THE DASH HAS MANY CRACKS BUT HAS A MATCHING DASH COVER.

HERE ARE THE FACTORY OPTIONS:

Code Option Description

220 Locking differential
437 Comfort seat left
438 Comfort seat right
490 Hi-Fi sound system
4942 speakers on back shelf
494 Amplifier system
533 Alarm system
573 Air conditioner
586 Lumbar support – left seat
593 Antilock brake system
946 Leather/leatherette seats

IT HAS NO BAD ODORS OR INDICATORS THAT IT HAS EVER BEEN SMOKED IN.

ALL BUYERS ARE WELCOME TO HAVE CARS INSPECTED BEFORE PURCHASE.

WE HAVE PRICED IT TO SELL FAST, AND ARE RUNNING THIS SALE WITH THE "BUY IT NOW" FORMAT, YOU ARE ALSO WELCOME TO SUBMIT YOUR BEST REASONABLE OFFER, NO BIDDING GAMES, NO WAITING, NO NONSENSE.

LOCATED IN SALT LAKE CITY, WE ARE A FULLY LICENSED & BONDED DEALERSHIP.

WE CAN PICK YOU UP AT THE LOCAL AIRPORT OR ASSIST IN SHIPPING YOUR VEHICLE TO YOU.( we have shipped cars all over the globe).

OUR MISSION IS SATISFIED CUSTOMERS WHO COME BACK AGAIN AND AGAIN. ( see our feedback).
WE ARE AN EBAY SELLER WITH 100% POSITIVE FEEDBACK AND OVER 5 MILLION IN TOTAL EBAY SALES!

PLEASE FEEL FREE TO REVIEW OUR FEEDBACK AND BUY WITH CONFIDENCE.

WE ARE HAPPY TO PROVIDE BUYERS WITH 45-DAY TEMPORARY TAGS & REGISTRATION.

ALL PURCHASES HAVE A $249.00 DEALER DOCUMENTATION FEE, AND UTAH BUYERS ARE SUBJECT TO STATE SALES TAX. (all others are exempt from Utah tax)

FEEL FREE TO EMAIL OR CALL US ANYTIME FOR MORE INFORMATION CALL IAN HARDING AT 801-706-2918. THANKS FOR YOUR INTEREST.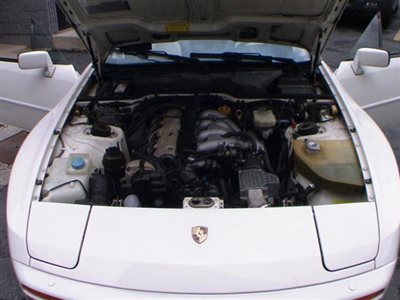 Yes, we've seen this car before, so I won't go into depth – but it's a good reminder that the 944S2 and even some 968 Cabriolets offer Porsche style, build quality and longevity on this price budget. This one looks great, even if the interior color combination is somewhat polarizing.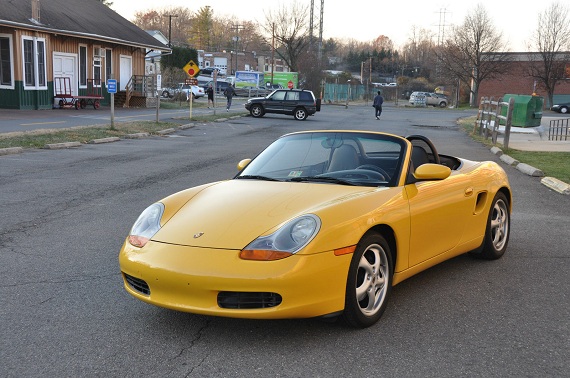 Year: 2000
Model: Boxster
Engine: 2.7 liter flat-6
Transmission: 5-speed manual
Mileage: 72,150 mi
Price: $10,000 Buy It Now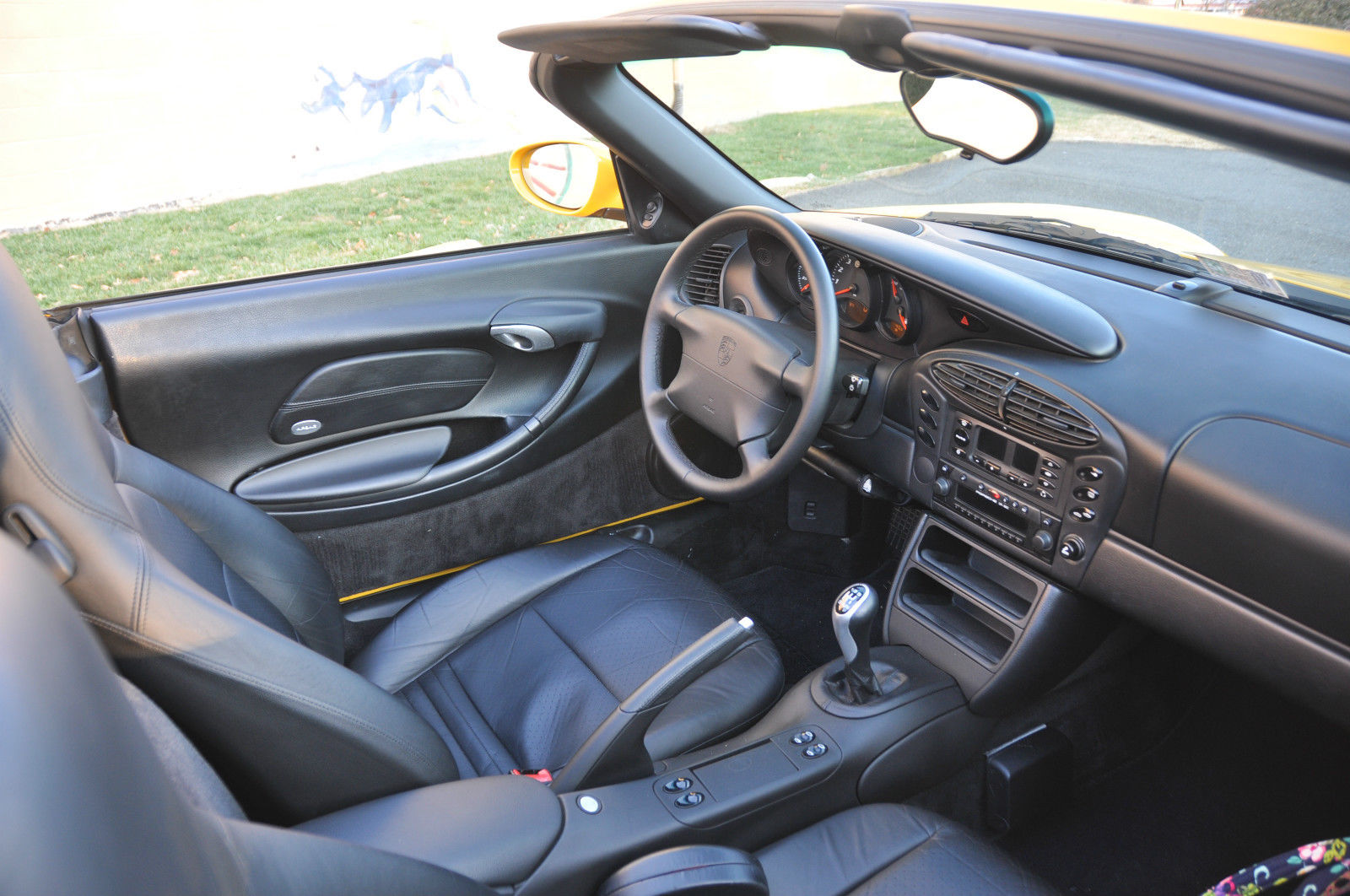 2000 Porsche Boxster – VIN WP0CA2980YU623993

For your consideration is my happy little unmolested 2000 Porsche Boxster – the car that brought Porsche motoring back to the masses. This car has not been restored in any way, shape, or form, but is an excellent low mileage driver and gets "thumbs-up" and positive comments everywhere we go.

I purchased this car from one of the local Porsche franchise dealers where it had been traded-in by the second owner on a new Porsche. I was surprised to find a 13 year-old car like this on a new car dealer's lot, but once I looked it over I understood why -it's truly a standout example, and one I thought I'd never find after looking at a lot of used and abused Boxsters – and it came with a clean CarFax to boot! This one had clearly been loved! Wearing just over 72,000 miles, I bought it as a fun weekend runabout. As a freelance automotive journalist, I'm now on to my next project. I am also thinning the herd. I have 2 factory keys and two file folders full of records along with the original manuals. It comes with 17″ Carrera alloy wheels, leather-wrapped steering whee and seats, power windows, locks and top, CD changer, and a Porsche OEM car cover.

In the last few thousand miles it has received: 1) new clutch; 2) oil and filter change; 3) main motor mount; 4) Continental performance all-season DWS tires; 5)Air/Oil Separator. The OEM convertible top is in very nice condition.

On the inside, this car is in excellent condition, not having suffered from the interior trim cracking and seat seam splits that plague so many Boxsters. There are no foul odors, and the carpets and new OEM floor mats are in good condition. The original radio/cassette, CD changer, heater, and air conditioning all work perfectly, and the car recently passed the stringent Virginia safety inspection (good through 10/15).

Outside, the car is remarkably straight save for a few very small parking lot dings. The speed yellow paint is in remarkable condition , and the doors shut perfectly. All of the lenses are in good, clear condition. The alloy wheels are in very nice condition, save for the right rear wheel which shows some kerbing on the lip, and the original spare tire and tool kit are in the front trunk.

The motor starts easily and settles to a very smooth idle. The power steering functions properly, and the 5-speed manual transmission (no Tiptronic here!) shifts as smoothly as any Porsche I've driven (including a new 911S Carrera 7-speed!). There are no odd noises or whines from the driveline. The new clutch takes-up properly and the car does not smoke irregularly. The brakes are in good condition and do not pull. The brake pedal is appropriately firm.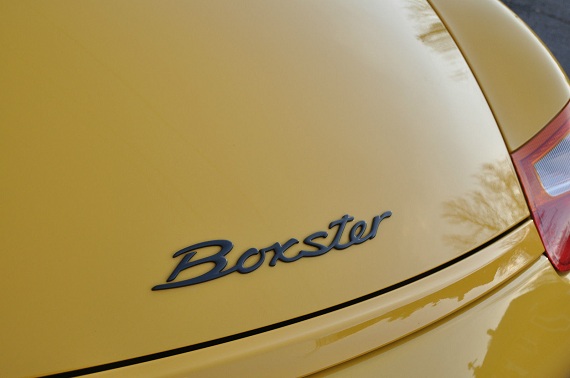 If it's amazing that you can get into a first generation Boxster for $10,000, it's even more astounding that with some careful looking and if you accept more miles, you can get into a Boxster S or 996 cabriolet. In terms of performance, those will outstrip the standard Boxster just about any day – but as a classic, low weight lower frills sports car the standard Boxster isn't a bad ride. Unlike what we typically see with these cheap Boxsters, this one has some service history and is in the more rare to see Speed Yellow. Not everyone's cup of tea, I'm sure, but I for one like the color combination and it helps the car to stand out a bit. These Boxsters still seem to be sliding down, but not much – so keep your eyes peeled for the one you'd really like. They're one heck of a deal.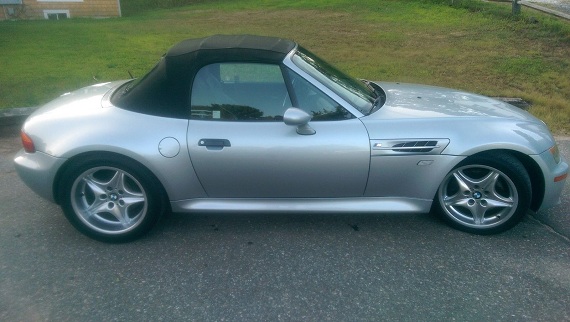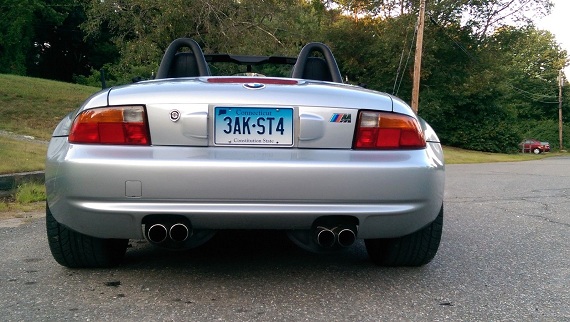 Year: 1998
Model: M Roadster
Engine: 3.2 liter inline-6
Transmission: 5-speed manual
Mileage: 79,890 mi
Price: $10,200 Buy It Now
Hi how are you up for sale is a 1998 BMW M Roadster with low miles in excellent condition. Car is a 5 speed manual with M edition wheel, engine, interior, and suspension package. Hate to sell it but in the process of buying a new home and have to get rid of a couple toys. Absolute blast to drive! Have Clean title, Carfax, and maintenance records in hand. Car is in amazing condition for the year. cosmetic wise has a paint chip on the lower front bumper and a dent the size of a dime on the driver side door from some idiot opening their door against it. A/C is ice cold, top is in great working condition and rear window has been replaced with a genuine bmw screen.

Recent maintenance includes:
New H&R Sport Coil Springs
Oxygen sensors
Serpentine belts
Coil Springs
Fuel Filter
K&N life time air filter
NGK Iridium Spark Plugs
Drive shaft support bearing and Guibo
New throttle body boot
New shifter bushing rebuild kit
New seat bushings for the infamous seat shifting
Rear window has been replaced on the convertible top
And much more!!
Car will need to have front tires replaced do to dry rot. Car has always been garaged and maintained with 5W/40 synthetic oil. Car has 79,8XX miles! Clutch feels and performs great, however throwout bearing makes a little noise when driving long trips. Make me an offer! Must sell asap. Will do my best to help buyer make arrangements but buyer is ultimately responsible for shipping of vehicle. Vehicle is listed for sale locally and will be sold on a first come first serve basis. Payment is required by cash, money order, or cashiers check
Alex
860-304-563eight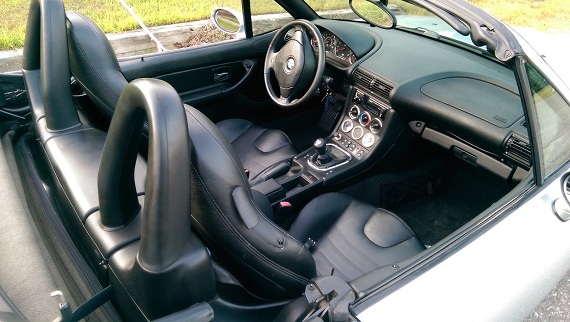 Speaking of one heck of a deal, how about the Z3-based M Roadster? Top down, a classic roadster with a legendary inline-6 up front driving the rear wheels through a manual gearbox – if the Boxster was the modern interpretation of the classic British roadster, the M Roadster was a throwback tribute. Nice examples still trade in the mid-to-high teens, but if you're willing to take a less perfect example you can steal one around $10,000 these days – even cheaper than the M3s on which they're based. Amazing. If you're not as keen on the performance angle, you can get into a normal Z3 for even less in 1.9 or 2.8 form, though we really prefer the looks of the M.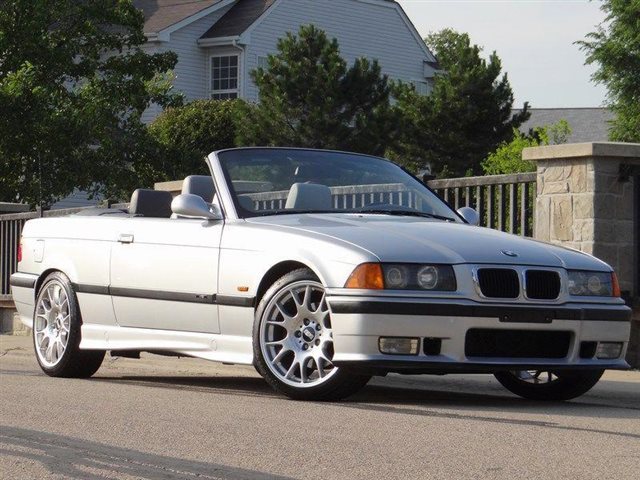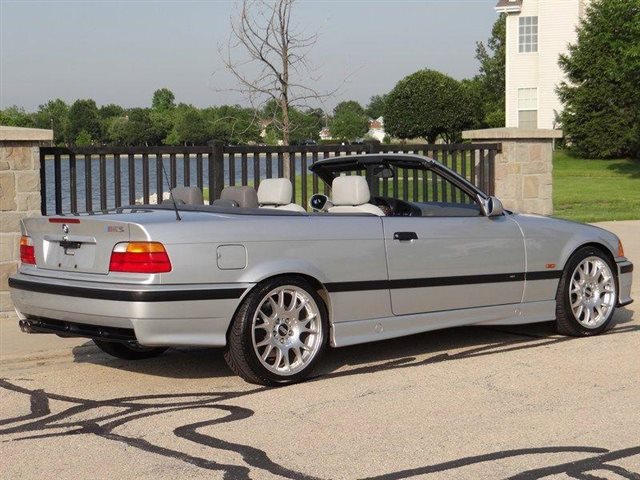 Year: 1998
Model: M3 Convertible
Engine: 3.2 liter inline-6
Transmission: 4-speed automatic
Mileage: 87,389 mi
Price: $9,800 Buy It Now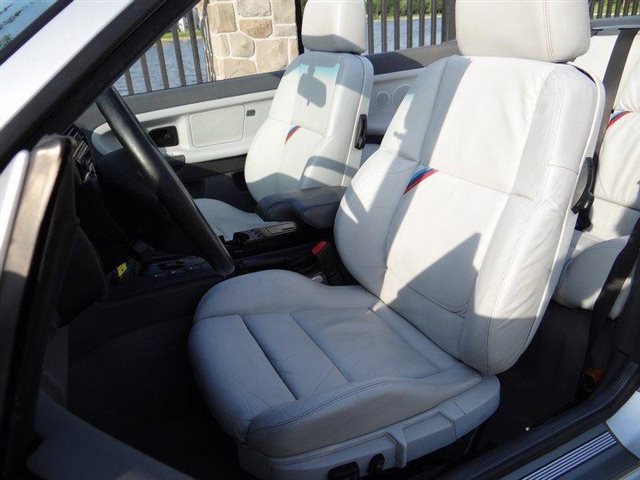 VER/LIGHT GRAY VADER LEATHER SEATS! ONLY 87K! 18-INCH BBS MOTORSPORT WHEELS! PASSPORT RADAR! KENWOOD CD/AUX/USB/BLUETOOTH READY! SERVICE RECORDS! BUY IT NOW !!!!! $$$$$

1998 BMW M3 CONVERTIBLE!!

TITANIUM SILVER METALLIC ON LIGHT GRAY LEATHER INTERIOR!!

TRACTION CONTROL!! ONLY 87K MILES!!

CRUISE CONTROL!! POWER/HEATED SEATS!!

18-INCH BBS MOTOR SPORT WHEELS!! POWER CONVERTIBLE TOP!!

BUILT IN PASSPORT SR1 RADAR!! BLUETOOTH!!

CLIMATE CONTROL!! KENWOOD CD!!

PURCHASE WITH CONFIDENCE FROM "IMOTORS INC"!!

CALL SALES @ 630.904.9300 TODAY!!

IMOTORS PROUDLY PRESENTS ANOTHER FINE VEHICLE FROM OUR PRESTIGIOUS COLLECTION. UP FOR SALE IS THIS 1998 BMW M3 CONVERTIBLE.

THIS M3 CONVERTIBLE IS IN VERY NICE SHAPE INSIDE AND OUT FOR ITS YEAR AND MILEAGE. IT HAS ALL THE BELLS AND WHISTLES THAT COME STANDARD WITH THIS BMW. BELOW IS A LIST OF SOME OF THE OPTIONS THIS VEHICLE IS EQUIPPED WITH:

AUTOMATIC TRANSMISSION

TITANIUM SILVER METALLIC WITH LIGHT GRAY LEATHER INTERIOR

VADER SEATS

POWER WINDOWS

POWER DOOR LOCKS

POWER MIRRORS

KENWOOD CD/AUXILIARY/USB

ALPINE AMPLIFIER

BLUETOOTH READY

CRUISE CONTROL

POWER/HEATED SEATS

HARMON KARDON SOUND

AIR CONDITIONING

TRACTION CONTROL

POWER BLACK CONVERTIBLE TOP

DUAL AIRBAGS

3.2L 6 CYLINDER ENGINE

18-INCH BBS MOTOR SPORT WHEELS

SUPERSPRINT DUAL EXHAUST

FOG LIGHTS

NEWER TIRES

ONLY 87K ALL ORIGINAL MILES!

ALL BOOKS & MANUALS W/ 1 KEY AND ORIGINAL WINDOW STICKER!

SERVICE RECORDS

GARAGED KEPT AND WELL MAINTAINED!

AND MUCH MORE…

THE CONDITION OF THIS VEHICLE IS CONSISTENT WITH ITS AGE AND MILEAGE; IT IS IN VERY NICE SHAPE INSIDE AND OUT AND IS FULLY DETAILED AND STORED IN OUR INDOOR TEMPERATURE-SENSITIVE FACILITY. KEEP IN MIND THAT OUR VEHICLES ARE PRE-OWNED AND ARE NOT BRAND NEW, AND AS SUCH THEY MAY REFLECT WEAR AND TEAR IN CONSISTENCE WITH AGE. WE TRY OUR BEST TO DESCRIBE THE VEHICLES AND THEIR OPTIONS, BUT SOMETIMES WE MAY MAKE AN ERROR; SO IF YOU HAVE ANY QUESTIONS OR CONCERNS PLEASE GIVE US A CALL TO VERIFY ANY INFORMATION AS FAR AS OPTIONS OR CONDITION OF VEHICLE BEFORE PLACING YOUR BID. WE ARE VERY FORTHCOMING IN THIS REGARD BECAUSE OUR CUSTOMERS DESERVE THE HIGHEST LEVEL OF QUALITY!!!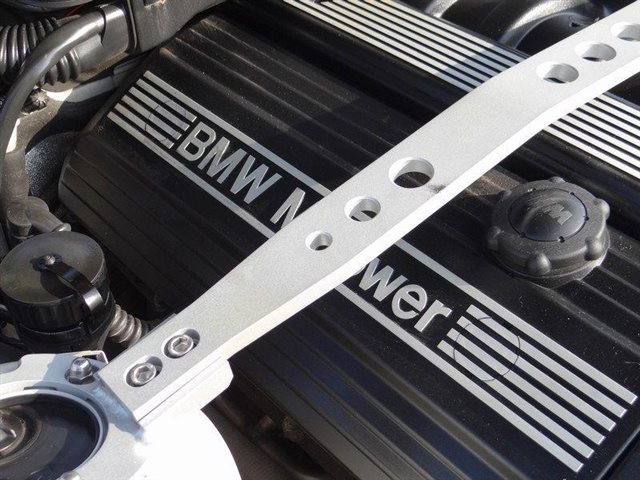 As with the M Roadster, you can pick up a clean E36 M3 Convertible these days for quite a steal. If you need room for four on occasion and a little more trunk room, the M3 makes more sense than the Roadster. This particular model offers a great combination of Titanium Silver and grey leather, along with some stellar BBS wheels. The automatic won't suit everyone's speed; save up for a few months and you'll be able to find a manual for a bit more.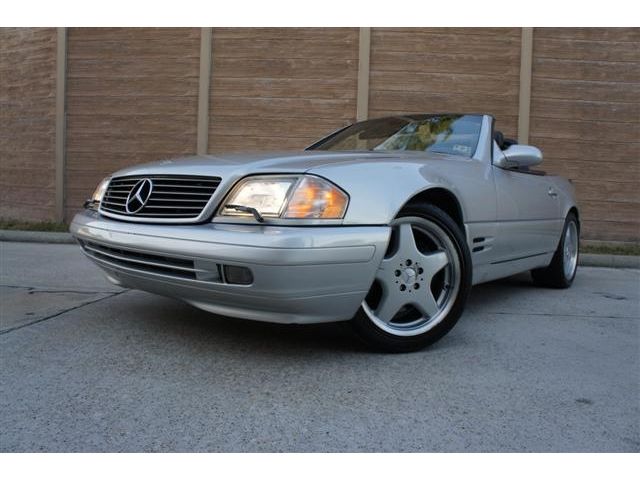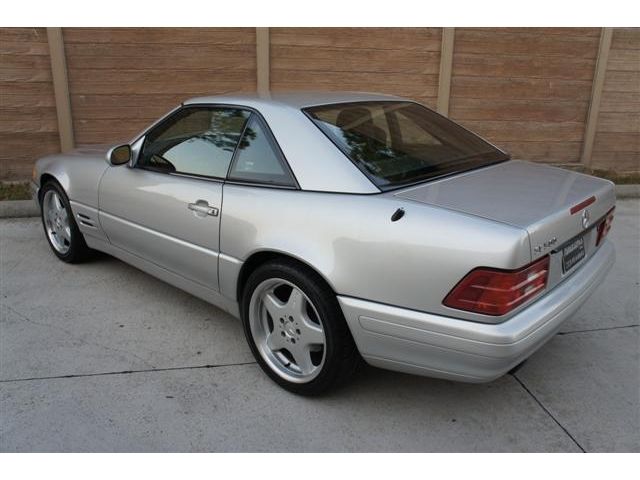 Year: 1999
Model: 500SL
Engine: 5.0 liter V8
Transmission: 4-speed automatic
Mileage: 99,450 mi
Price: $10,995 Buy It Now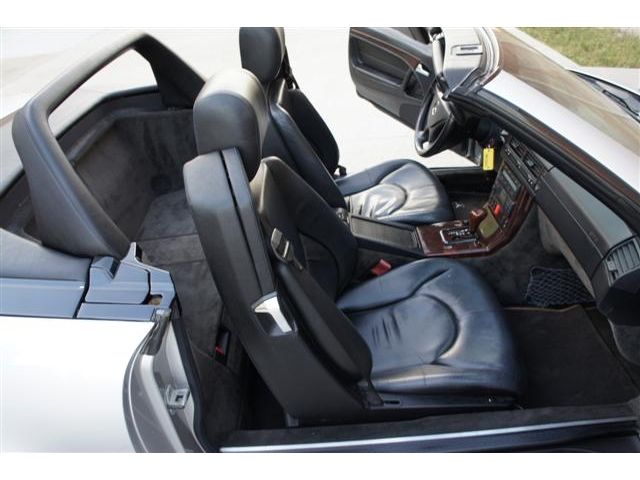 !!!!A RARE 1999 MERCEDES BENZ SL500 ROADSTER!!!!

!!!!91K ORIGINAL MILES!!!!

!!!!HARD-TOP & SOFT-TOP!!!!

!!!!POWER SOFT-TOP CONVERTIBLE!!!!

!!!!FACTORY SIX DISK CD CHANGER!!!!

!!!!FACTORY WOOD TRIM!!!!

!!!!PREMIUM 17 INCH AMG ALLOY WHEELS!!!!

!!!!EXTRA NICE!!!!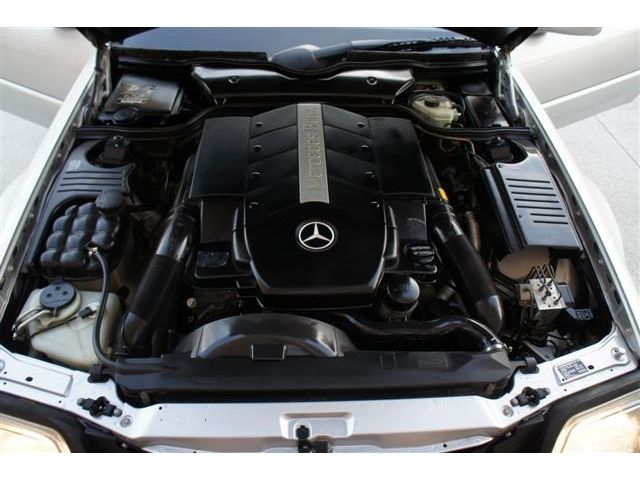 Classic German top-down motoring wouldn't have the reputation it does without the Mercedes-Benz SL. Let's be honest, the rest are pretending to be a Mercedes convertible – or at least were conceived in that fashion. This R129 is a great color combination, comes from the "we still knew how to build them then" period of Mercedes-Benz history, and offers a big honking V8 under the hood. Class, sophistication, two tops, AMG wheels – all for $10,000.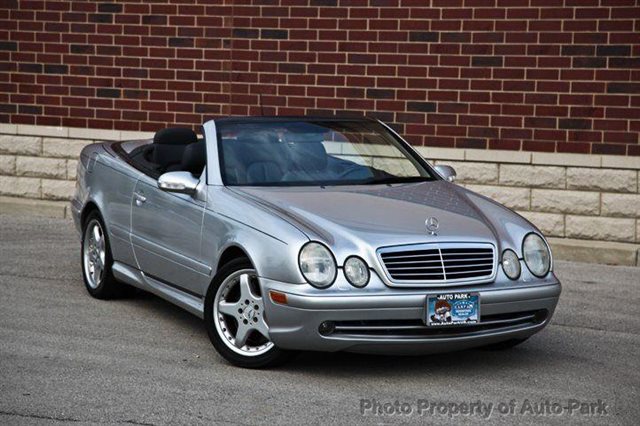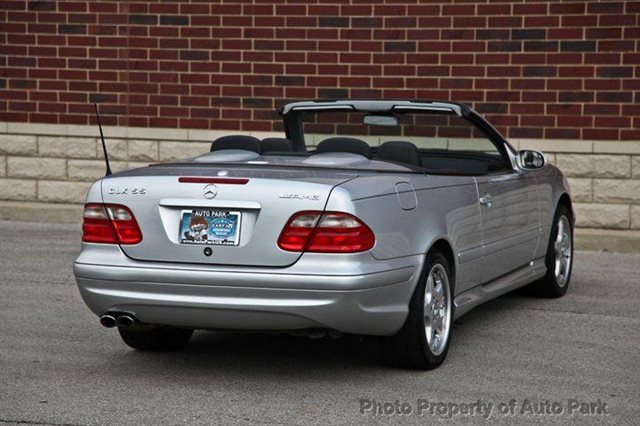 Year: 2002
Model: CLK55 AMG
Engine: 5.5 liter V8
Transmission: 5-speed automatic
Mileage: 67,085 mi
Price: $13,950 Buy It Now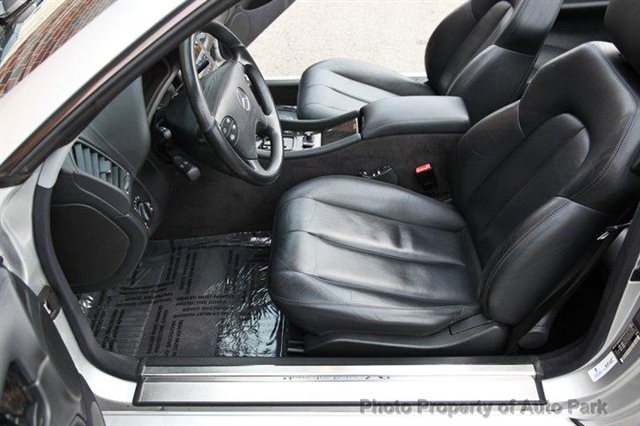 We are very excited to offer a very fine automobile; a 2002 Mercedes-Benz CLK55 AMG Cabriolet. The styling of the CLK-Class group is strictly Mercedes-Benz but with more rounded lines than the C-Class sedan features. Oval headlights instead of rectangular units sit within a lower front end that flanks a tapered, classic-look grille. This convertible has an automatically activated roll bar and a power-operated top that includes a glass rear window with a defogger. Front and rear fog lights are mounted on this model. Riding a 105.9-inch wheelbase, the CLK-Class models are 180.2 inches long overall. This cabriolet stands 54.3 inches high. Seven-spoke alloy wheels hold 17-inchers. CLK-Class is built to provide ample interior space for four occupants on leather-upholstered seats. The front seats have a 10-way power adjustment with driver's seat memory. A split, folding rear seat is installed in the back. Cargo volume is 9.4 cubic feet in this Cabriolet. Standard equipment includes automatic dual-zone air conditioning, a telescoping leather-wrapped steering wheel, cruise control, power windows and door locks, heated power mirrors with memory, a Bose cassette/weather-band stereo with CD changer, tachometer, digital clock, intermittent wipers, a universal garage-door opener and a theft-deterrent system. The 5.5-liter V-8 engine generates 342 hp and 376 pounds-feet of torque and teams five-speed-automatic transmission that makes use of Touch Shift for manually controlled gear changes by tipping the gearshift lever to the left or right. Side-impact airbags, traction control, antilock brakes and Mercedes' Electronic Stability Program are standard. We have no owner manuals and one key for this car. It is very clean inside and out, Non-smoker. We aim to describe the cosmetic and mechanical condition of the vehicle as accurate as possible. All descriptions are strictly our professional opinion based on the year and mileage of the vehicle and in no way on a brand new vehicle. Please review all of the pictures for more details keeping in mind that visual inspection is more accurate than details perceived in a picture. Please call or visit our showroom for more details about this wonderful car 800-610-5562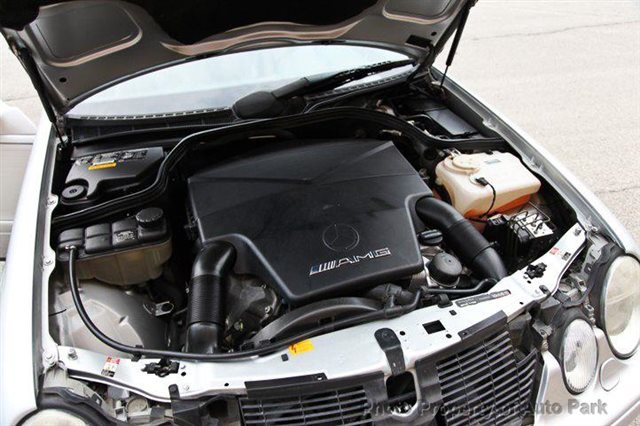 As with the others, you can have a clean example of the non-performance variant of the C class cabriolet for less money – but why? You can jump into this CLK55 AMG by stretching your budget just a bit, and shouldn't you? Don't you deserve it? It's pretty amazing that you can get into one of these cars for under $14,000 – miles and condition appear great, color combination is classic, and you get that motor. What's not to like?
What's your favorite?
-Carter