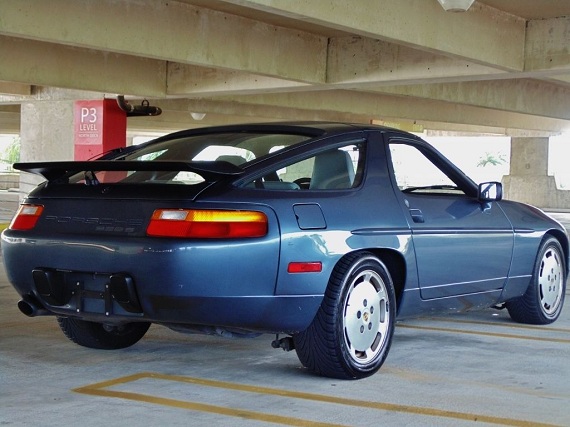 "Poor Man's Porsche"; while it's a moniker usually attached to the 924 series, the reality is these days it applies to everything outside of the 911. The surge in 911 prices has been so great, that it has also pulled other lesser alternatives to the 911 up as well – try to get into a clean 912 and you'll be surprised by the price. Even the lowly, forgotten 914 is in the mid teens for a really clean example of a flat-4 model up towards $100,000 for original 914-6 models. So does this mean you need 6-figures to be a true Porsche enthusiast? I don't believe that's the case – I think there are a plethora of great options at or around $10,000, so I've lined up an assortment. Which do you think is most worthy of wearing the crest of Stuttgart?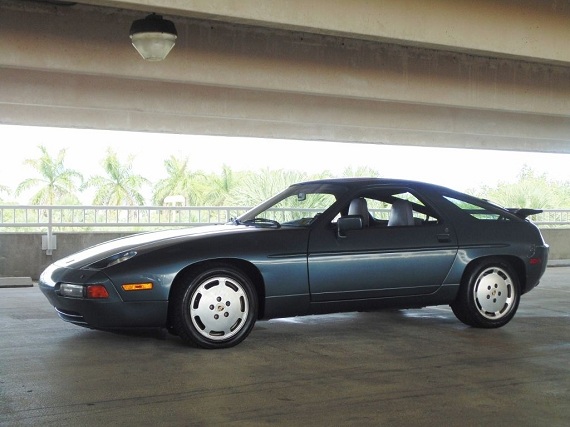 Year: 1988
Model: 928S4
Engine: 5.0 liter V8
Transmission: 4-speed automatic
Mileage: 110,000 mi
Price: $9,000 Buy It Now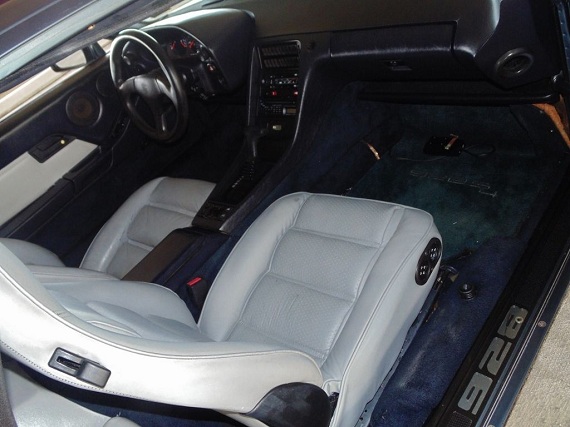 1988 Porsche 928 S4 32 VALVE

Very Rare Venezia Blue on two-tone White with Venezia blue interior

This 928 S4 only has 110,000 well maintained miles… for the condition this car is in inside and out as well as mechanically this is a great deal for any Porsche enthusiast or first timer at $9,000.

For being 26 years old the paint still shows very nice for the exception of some minor blemishes!
Interior is also in great shape.. with mostly everything intact and still working… and Factory manuals and 3 keys are included.

The 5.0L 320hp s4 engine pulls very hard and the automatic tranny shift smooth with no slip!
Clean Car-Fax, all original matching vin stickers and accident free… This Florida car is rust free.

Join the PORSCHE frenzy and invest for the fraction of the cost!

$9,000 will entertain other cars and will assist in shipping

Call Pete at (305)772-8635 for more information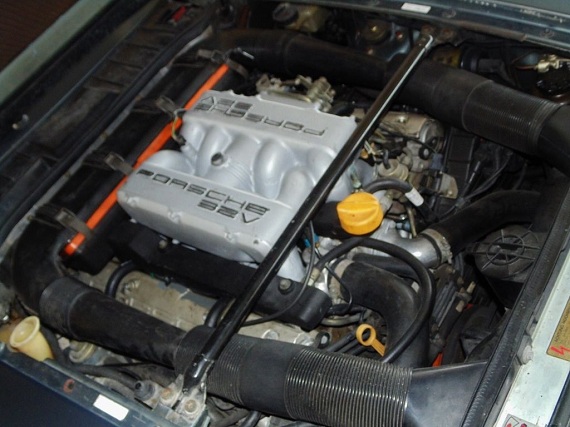 The 928S4 still has remarkable presence, performance and style considering it's a nearly 40 year old design. The fluid shapes have been mimicked by more recent models like the Panamera, which also saw the return of the front mounted V8, rear drive platform to Porsche. This particular S4 looks quite handsome in Venezia Blue with matching two tone interior, and the S4 is one of the better performance bargain platforms of the 928. While it doesn't have the clean looks of the early models or the performance of the GTS, it strikes a good balance in the middle. The only downsides to this 928 are potential running costs and the automatic transmission; however, if you're looking for a solid cruiser that will make you feel very special and plant you in the seat when you hit the loud pedal, it's hard to argue that the S4 isn't a good option.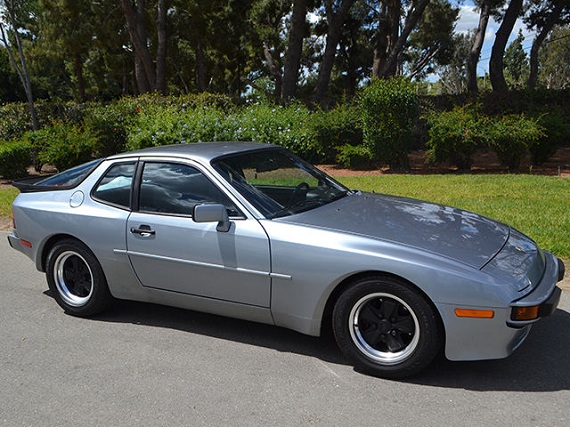 Year: 1984
Model: 944
Engine: 2.5 liter inline-4
Transmission: 5-speed manual
Mileage: 37,953 mi
Price: Reserve Auction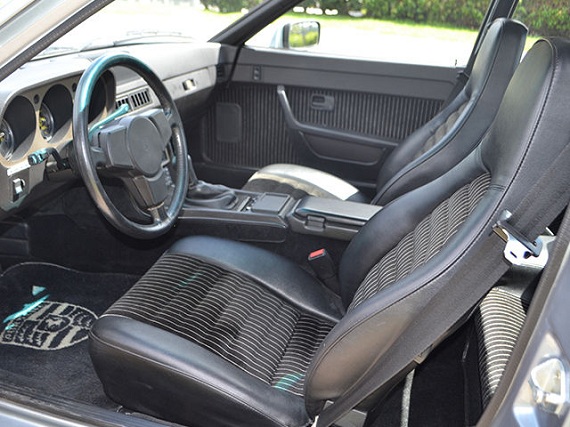 1984 Porsche 944 Coupe
Sapphire Metallic
Black Interior
2.5 liter/150hp 4-cyl
5-speed manual
Collector Owned
37k miles
New Timing Belt
Recent Full Service
Expertly Maintained
A/C Blows Cold
Sunroof
Alloy Wheels
Goodyear Radials

Porsche's foray into the front engine sports car game all started with the introduction of the 924 . . . to less than enthusiastic response from the press and public alike. The good news is Porsche learned from this disaster and with the introduction of the 944, all was forgiven. Porsche re-worked the platform and abandoned the Audi engine, installing in its place a new all-alloy 2.5 litre straight-4 engine, bore 100mm, stroke 78.9mm, that was, in essence, half of the Porsche 928's 5.0 litre V8, although very few parts were actually interchangeable. Not a natural choice for a luxury sports car, a four cylinder engine was chosen for fuel efficiency and size. To overcome the unbalanced secondary forces that make other four cylinder engines feel harsh, Porsche included two counter rotating balance shafts running at twice engine speed. Invented in 1904 by British engineer Frederick Lanchester, and further developed and patented in 1975 by Mitsubishi Motors, balance shafts carry eccentric weights which produce inertial forces that balance out the unbalanced secondary forces, making a four cylinder engine feel as smooth as a six cylinder. The engine was factory-rated at 150bhp (112 kW; 152 PS) in its U.S. configuration. Eventually, the 944 became the bestselling car in the Porsche line-up!

This beautiful 2 owner 944 has been in collector hands since new! It's only been driven 37k miles and had been expertly maintained. The car runs and drives just as it should, the a-c blows cold the paint looks great and this interior is almost like new! Equipped with a-c, sunroof, alloy wheels w/Goodyear radials and special paint.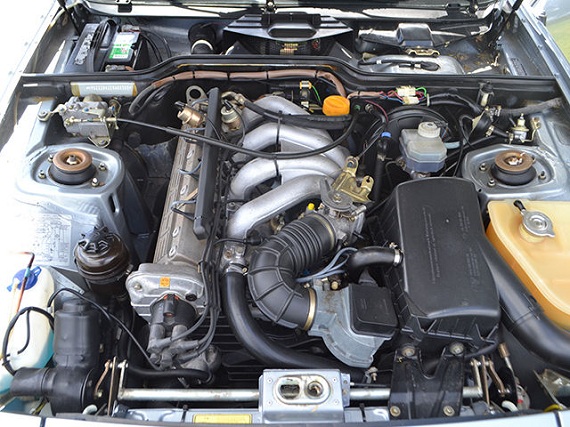 When you're within 50 miles of the next 1,000, it's time to round up instead of down and I doubt anyone would gripe that this car has 38,000 miles instead of 37,000. This is a stellar looking package, and while the 944 only had half of the motor of the 928, it made great use of a balanced chassis, lighter weight and awesome aerodynamics to produce a fantastic driving experience. Couple that with some sultry flares, splash a stunning color like Sapphire Metallic on there and sprinkle with Fuchs alloys and this is a great looking package. True, the 85 up cars have a better looking revised interior and some updates that make the driving experience better, but if you're looking for a fun and occasional show car, this 944 looks like a great option.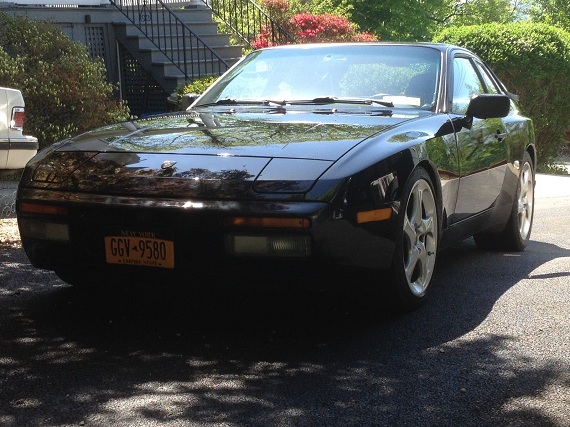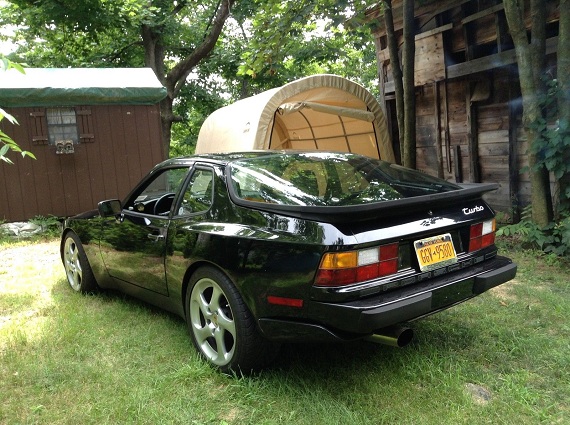 Year: 1987
Model: 944 Turbo
Engine: 2.5 liter turbocharged inline-4
Transmission: 5-speed manual
Mileage: 135,000 mi
Price: $8,600 Buy It Now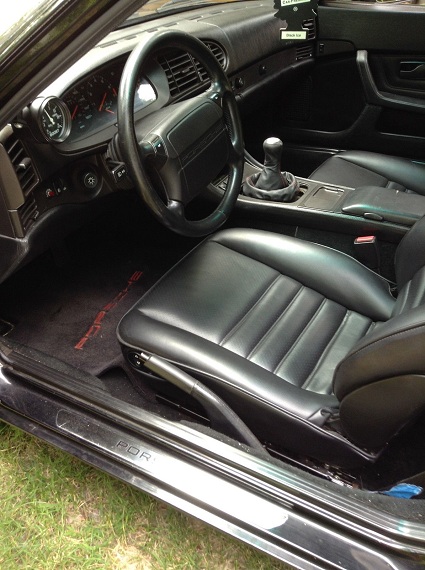 Hi i'm sellling my 1987 Porsche 944 turbo the car is in very good to excellent condition i drive the car almost daily the car has many upgrades I will list a few, so you can get an idea of how nice she really is shes black all around she has koni shocks on all four corners years old. my car also has new tires and turbo twist rims. here are a few upgrades, Vitesse Racing mass flow sensor w/ecu chips, Manual boost controller, autometer boost gauge, Speed Force Racing Exhaust or cat back, engine front seal, Lindsey Racing level 1 head job,surfaced deck, replaced valve Guides and seals competition 5 Angle valve job, new motor mounts stainless brake lines rebuilt upper and lower control arms. the list goes on this car rides as if it was new. included in the sale will be a custom cover i may a bra and mirror covers along with 2 under tray pans and the batwing these items i purchased separately but i will throw them in plus a newer head unit . the one in the car is not very good but it works, the car also has a new windshield, the dash has about 2 cracks not totally trashed like most. it also has 2 front airbags please call or email me for more info the car is truly a very nice car adult driven and cared for. i'm not 20 or 30 years old i've been Playing with 944s for the last 15 years and know very much about them. no tire kickers or joy riders my situation is serious so i need any potential buyer to be serious about this don't waist my or your time if you do not know what you are getting into.. thanks and have a great day.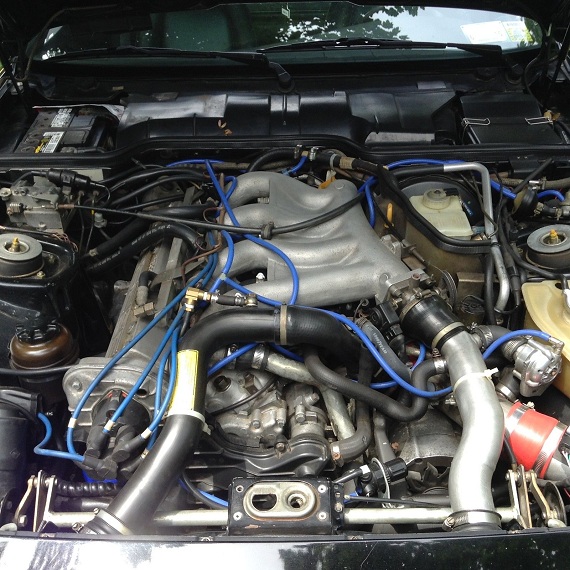 Why get a normal 944 when you could have a Turbo? Well, it's a fair argument; the 951 is a much more serious driving car than the normal 944. While very similar overall outside, the revised bumper covers, flush windshield and rear diffuser transformed the look of the Turbo into something much more menacing and substantial than the 944. The turbocharged inline-4 backed up those looks, with near supercar levels of performance. The 944 Turbo was, and still is, a car that's performance far exceeds its price category. This car has even more power thanks to some upgrades to the rebuilt motor. The color combination is a popular one but not my favorite, nor are the wheels; but search carefully, and you can find some great 944 Turbos still under $10,000. This car looks reasonably presented and is priced about right in the market considering the mileage and condition.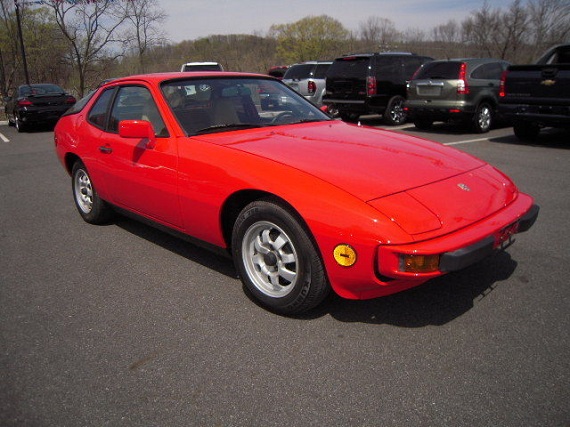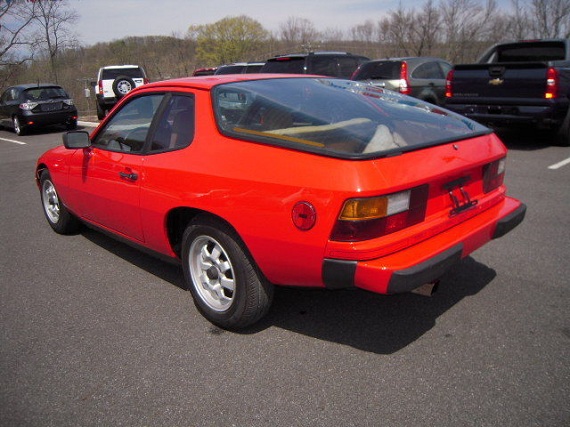 Year: 1981
Model: 924
Engine: 2.0 liter inline-4
Transmission: 5-speed manual
Mileage: 29,574 mi
Price: $5,995 Buy It Now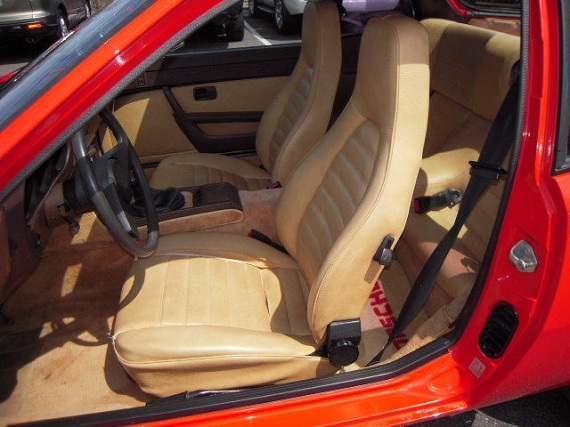 Runs and drives very well. The body and paint are in very good condition. The interior is in good shape, but the seats have rips and the dash is cracked. Has a clear title.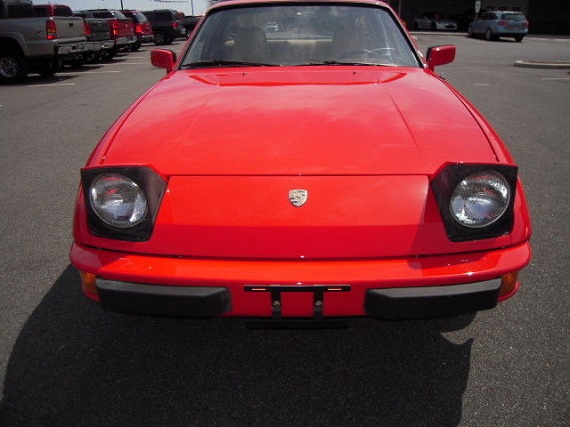 This isn't the first time we've seen this 924; I posted it many months ago but it still lingers around likely due to a high asking price. If you're not particularly concerned about performance, but are more interested in attending shows this car could suit your needs. It's the cleanest of the original designs that came to the U.S., and overall the exterior looks great. The inside does need work; the dash is cracked and the seats aren't the best; but this could be a fun restoration/show car for a budget-minded person interested in getting their fingers dirty. There's a pretty simplicity to the early 924s, and people still smile when they see them. The asking price on this car is high considering the interior condition, and indeed $6,000 will get you into just about any 924 you'd like – from Turbo through late run 1988 924Ss. Go for a late 88 build if you're looking for a driver!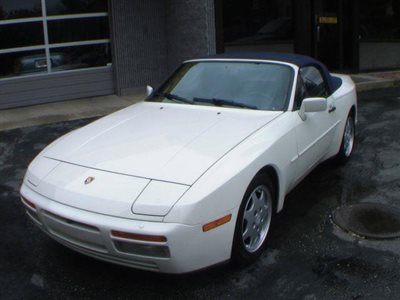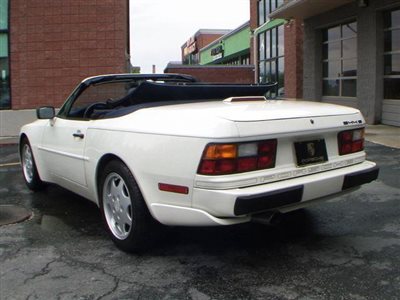 Year: 1990
Model: 944S2 Cabriolet
Engine: 3.0 liter inline-4
Transmission: 5-speed manual
Mileage: 94,365 mi
Price: $11,900 Buy It Now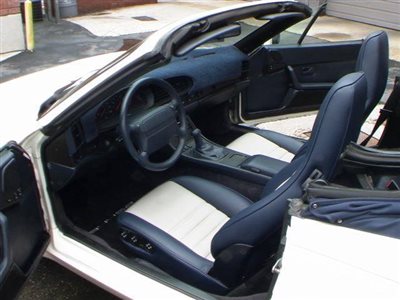 GLOBAL CAR MARKETING IS PLEASED TO PRESENT THIS 1990 PORSCHE 944S2 CABRIOLET.

NOW IS YOUR CHANCE TO OWN THIS LEGENDARY SPORT CONVERTIBLE AT A FRACTION OF WHAT IT SOLD FOR NEW.

IF YOU ARE LOOKING AT THIS CAR THEN YOU KNOW WHAT IT IS…AND YOU KNOW THAT THEY ONLY MADE 1500 OF THESE CARS.

THEYARE GOING UP IN VALUE AND ARE BECOMING INCREASINGLY HARDER TO FIND.

THIS CAR IS A GREAT EXAMPLE OF A WELL CARED FOR 944, THE BODY IS IN GREAT CONDITION, THE INTERIOR LOOKS NICE AND THE MOTOR PURRS WITH THE KIND OF GROWL YOU ONLY GET FROM 3.0 LITER S2 MOTOR.

THIS 944S2 HAS A CLEAN CARFAX, NO ACCIDENTS AND NO PAINTWORK.

THE MANUAL TOP WORKS SMOOTHLY AND THE TOP IS IN GREAT CONDITION.

WITH 94K MILES THIS PORSCHE HAS SOME NORMAL WEAR & TEAR AND A FEW KNICKS AND BLEMISHES, BUT THEY ARE VERY MINOR. WE HAVE INCLUDED CLOSE UPS IN THE PRESENTATION (see detailed photos).

THE DASH HAS MANY CRACKS BUT HAS A MATCHING DASH COVER.

HERE ARE THE FACTORY OPTIONS:

Code Option Description

220 Locking differential
437 Comfort seat left
438 Comfort seat right
490 Hi-Fi sound system
4942 speakers on back shelf
494 Amplifier system
533 Alarm system
573 Air conditioner
586 Lumbar support – left seat
593 Antilock brake system
946 Leather/leatherette seats

IT HAS NO BAD ODORS OR INDICATORS THAT IT HAS EVER BEEN SMOKED IN.

ALL BUYERS ARE WELCOME TO HAVE CARS INSPECTED BEFORE PURCHASE.

WE HAVE PRICED IT TO SELL FAST, AND ARE RUNNING THIS SALE WITH THE "BUY IT NOW" FORMAT, YOU ARE ALSO WELCOME TO SUBMIT YOUR BEST REASONABLE OFFER, NO BIDDING GAMES, NO WAITING, NO NONSENSE.

LOCATED IN SALT LAKE CITY, WE ARE A FULLY LICENSED & BONDED DEALERSHIP.

WE CAN PICK YOU UP AT THE LOCAL AIRPORT OR ASSIST IN SHIPPING YOUR VEHICLE TO YOU.( we have shipped cars all over the globe).

OUR MISSION IS SATISFIED CUSTOMERS WHO COME BACK AGAIN AND AGAIN. ( see our feedback).
WE ARE AN EBAY SELLER WITH 100% POSITIVE FEEDBACK AND OVER 5 MILLION IN TOTAL EBAY SALES!

PLEASE FEEL FREE TO REVIEW OUR FEEDBACK AND BUY WITH CONFIDENCE.

WE ARE HAPPY TO PROVIDE BUYERS WITH 45-DAY TEMPORARY TAGS & REGISTRATION.

ALL PURCHASES HAVE A $249.00 DEALER DOCUMENTATION FEE, AND UTAH BUYERS ARE SUBJECT TO STATE SALES TAX. (all others are exempt from Utah tax)

FEEL FREE TO EMAIL OR CALL US ANYTIME FOR MORE INFORMATION CALL IAN HARDING AT 801-706-2918. THANKS FOR YOUR INTEREST.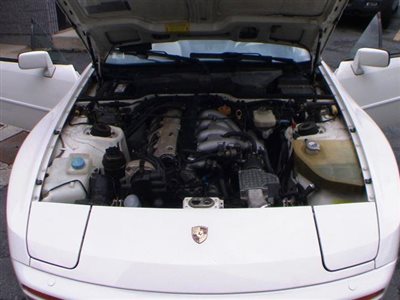 From the smallest engine fitted to the 924/44 to the largest, the S2 was the swan song for 944 before it was replaced by the substantially revised 968 in 1992. Along with the torque-laden, big inline-4, the S2 brought turbo looks and the introduction of the cabriolet model to the U.S.. While not the most sought after convertible made by Porsche, the S2 is still the cheapest and offers great performance and 80s rock-star looks on a budget. This particular car looks like it's ready for some trips to the marina in white with two-tone blue/white interior. Overall the look is decent, though part of the "S2" badge is missing in the rear and the trunk looks to be a bit ill-fitting in some photos. Generally, I prefer the coupe but once in a while a clean cabriolet makes me think about top-down motoring, Porsche style, on a budget.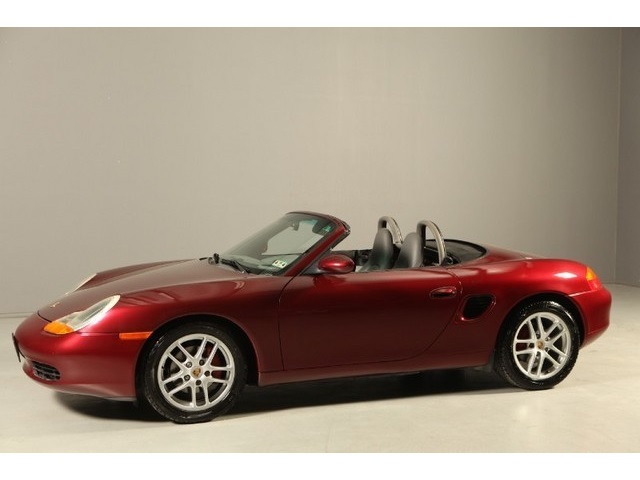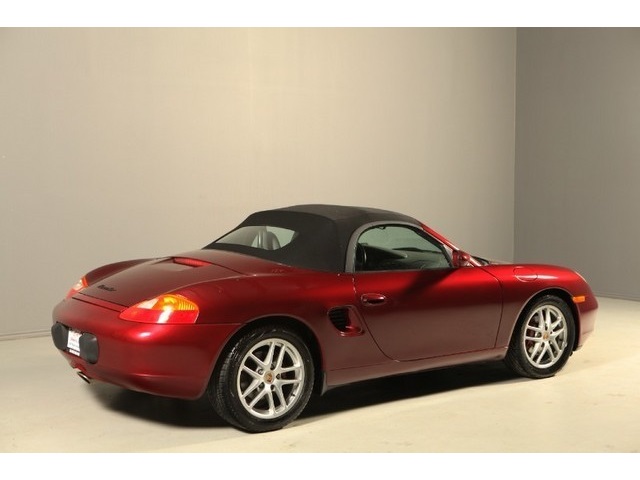 Year: 1997
Model: Boxster
Engine: 2.5 liter flat-6
Transmission: 5-speed manual
Mileage: 56,534 mi
Price: $10,980 Buy It Now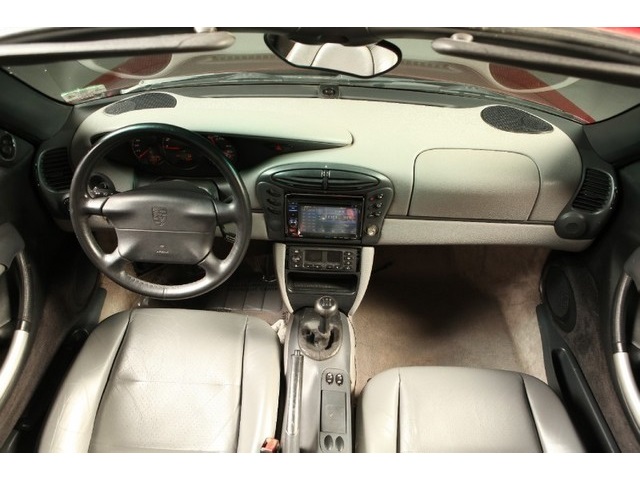 Ultimate Motorsport Presents

1997 Porsche Boxster
Convertible

POWER CONVERTIBLE TOP ! LEATHER !
ALLOYS ! 5 SPEED MANUAL
PREMIUM TOUCH SOUND SYSTEM

CARFAX & AUTOCHECK CERTIFIED
NO ACCIDENTS CLICK CARFAX OR AUTOCHECK LOGO FOR FREE
REPORTS

CLEAN LOADED PORSCHE BOXSTER WITH 56K ORIGINAL MILES !

ADD A 3 MONTH 3,000 MILE WARRANTY
FOR ONLY $ 295
ASK US FOR DETAILS ON A 4 YEAR UNLIMITED MILES NATION WIDE WARRANTY !!

PEACE OF MIND ! BUY WITH CONFIDENCE !!

70+ PICTURES BELOW AFTER DESCRIPTION

THIS CAR IS LOADED WITH THESE OPTIONS:
POWER CONVERTIBLE TOP
TELESCOPING STEERING WHEEL WITH CONTROLS
CRUISE CONTROL
DUAL ZONE AC AND HEAT
ALARM SYSTEM WITH KEYLESS ENTRY
FULL LEATHER INTERIOR
5 SPEED MANUAL TRANSMISSION

POWER LEATHER SEATS WITH MEMORY AND LUMBAR
PREMIUM SOUND SYSTEM WITH CD CHANGER AM FM
POWER WINDOWS AND MIRRORS
FOG LIGHTS
TRACTION CONTROL
PREMIUM ALLOY 17" WHEELS
TINTED WINDOWS

MUCH MUCH MORE SEE IT TO BELIEVE IT !!!

Beautiful ARENA RED METALLIC on
GRAPHITE GRAY LEATHER Interior!!

Low Buy It NOW or Make us an Offer NOW!!

100% Positive Feedback
OWN THIS BEAUTY at a Fraction of the
Original $ 50,000 Price!!!
COMPARE AT
OUR BUY IT NOW $ 10,980
IT'S A NO BRAINER !!!

If You are Looking for a PORSCHE BOXSTER CONVERTIBLE with all the options with LOW MILES, You Don't Have to Look any Further!!!
DON'T SLEEP ON THIS ONE!

NOTE: JUST LIKE ANY USED VEHICLE FEW VERY MINOR NICK NACKS DUE TO NORMAL WEAR AND TEAR AND ROAD DEBRIS.
REMEMBER: YOU ARE BUYING A TOP LOADED USED VEHICLE IN CLEAN CONDITION NOT A BRAND NEW ONE!

Bid with Excitement & Confidence!!!
Only at ULTIMATE MOTORSPORT !!
Good Luck & Happy Bidding!!!
FOR ANY QUESTIONS FEEL FREE TO CALL US AT
281-506-8808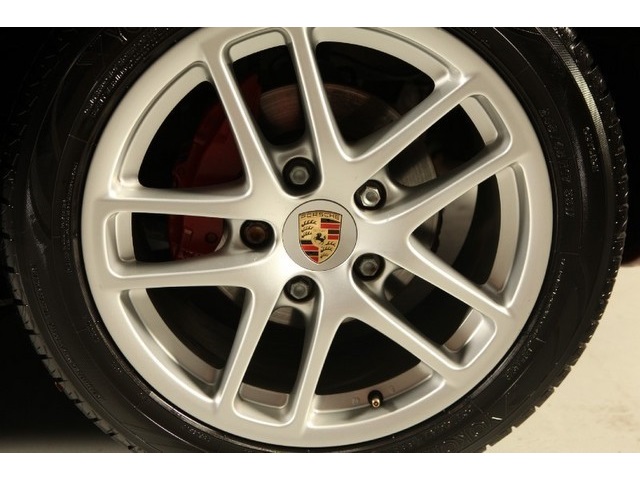 Speaking of, it's compelling to look at the Boxster offerings. One could argue that the design of the Boxster isn't nearly as pleasing as some of the older designs, but it has a charm of its own and there are many benefits to a much newer chassis; great handling, refinement and reasonably sporty performance are to be expected from the Boxster. Like the 996, the first generation of these 986 models has dropped to very affordable levels. This car is offered in pretty Arena Red with grey leather and generally looks quite nice. Like the 944 and 924, if you're not looking for ultimate performance but would just enjoy a weekend car that feels special and offers affordable luxury top-down motoring, the regular Boxster is probably a good choice.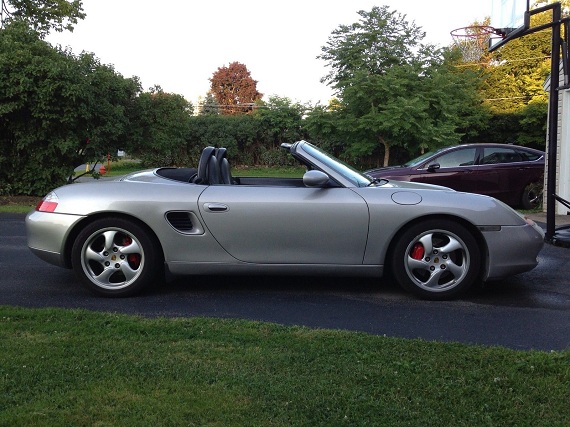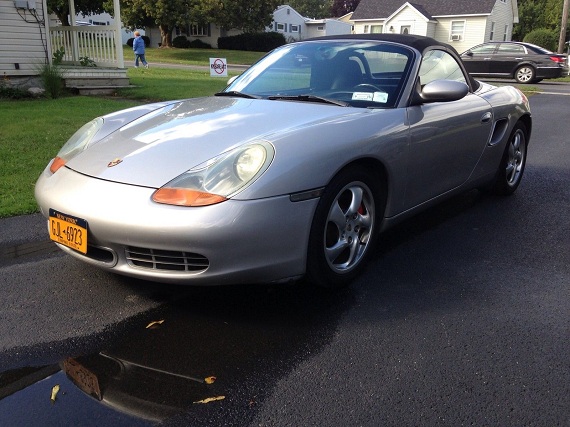 Year: 2001
Model: Boxster S
Engine: 3.2 liter flat-6
Transmission: 6-speed manual
Mileage: 121,900 mi
Price: $10,000 Buy It Now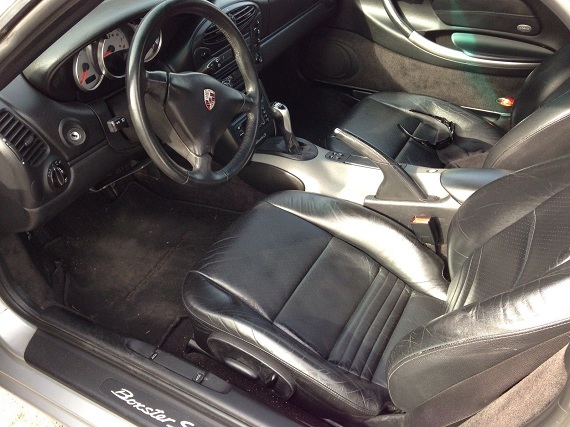 2001 Porsche Boxster S with 121k miles, 6 speed manual 260hp. Very well maintained, freshly serviced with Mobil 1 and Mahle oil and air filters. New driveshafts and rear wheel bearing installed on the passenger side. Tires are 90%, new rear brake pads and sensors. Everything works as it should, it's a very reliable car. Being sold with No Reserve! Ask questions before bidding. Thanks and good luck!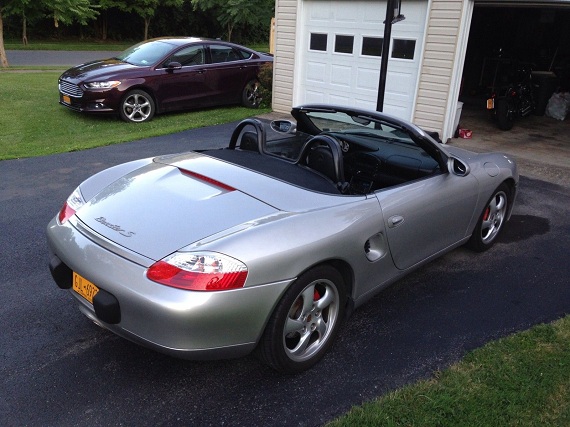 Of course, why settle for hamburger when you can have a steak? The Boxster S brought performance levels on the 986 up to where the looks promised they'd be. 260 horsepower doesn't sound like much, but the relatively lightweight Boxster made good use of them with its balanced chassis and 6-speed manual gearbox. Of course, miles are going to be much higher to get into a S for $10,000, and this car has gone through a remarkable 7 owners in its relatively short life. Despite this, the condition looks pretty good overall and the color combination – while not the most striking – is a popular one.
Which is the winner? The 928S4 and 944 Turbo offer classic performance, but bring with that performance higher running costs. The 944 and 924 seem like reasonable occasional show/weekend cars, with the 944 being the better value and condition of the two. The S2 and Boxster S both seem like compelling performance cabriolets, and if you must have lower miles the Arena Red Boxster isn't bad either. I think if I had to choose one, it would be a toss up between the S2 and Boxster S; a careful PPI and I'd probably prefer the 944. Then again, that Sapphire 1984 944 looks really good….which would you choose?
-Carter