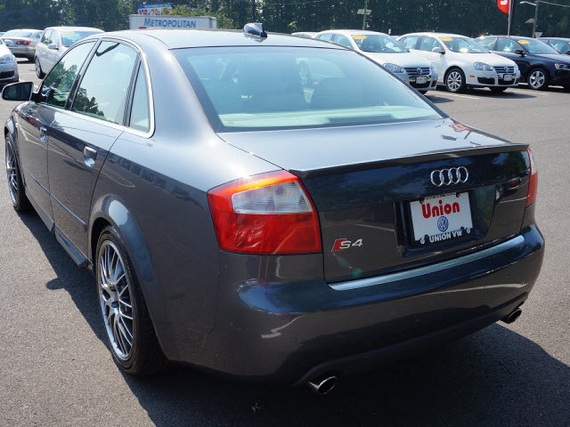 The Audi S4 has been the subject of several of my "10K" posts, and for good reason – for around $10,000, you can have your choice of three different generations of these beastly sleepers. In the last "S4-off", the B6 S4 was soundly beaten by the original model at least in part because it was a tiptronic automatic model. As I said in that post, however, in order to fit the "10K" boundaries most of the manual S4s are eliminated, so automatics are the choice that remains. Today I'm back with another automatic S4, so what's the twist? This time the slush-box is facing off against the real original S4 – a 1988 Porsche 928 S4. Let's take a look: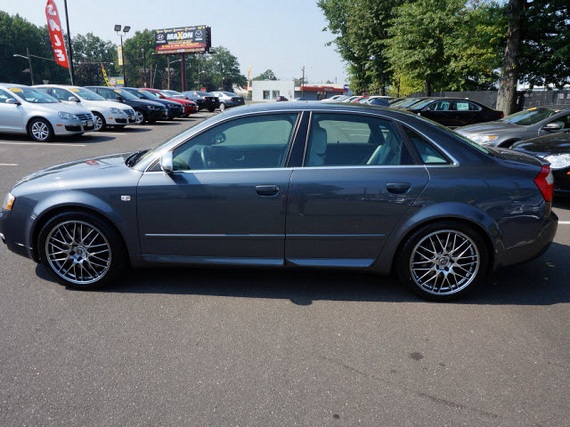 Year: 2004
Model: S4
Engine: 4.2 liter V8
Transmission: 5-speed automatic
Mileage: 118,242 mi
Price: $ 10,995 Buy It Now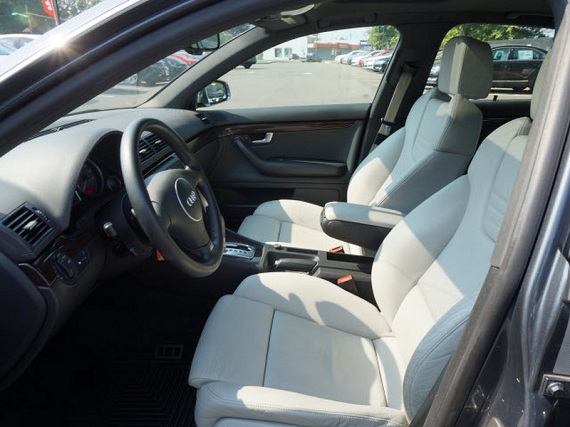 2004 Audi S4 4.2 Quattro
Financing Available 4.2 V8 ONE OWNER Car Fax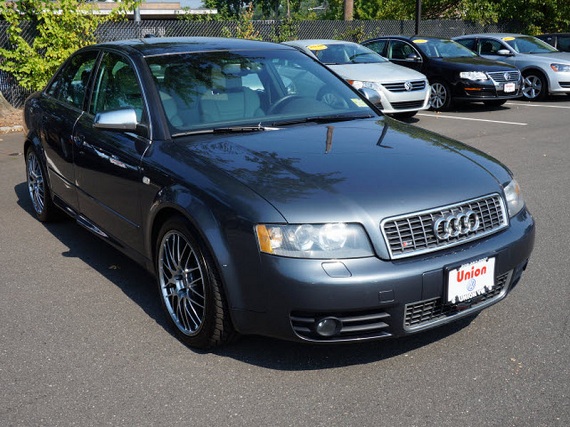 With a reported one owner and clean carfax, this car looks pretty nice. I love the Dolphin Grey over light grey leather as it's both stealthy and good looking. I'm not a fan of the Enkei wheels that have replaced the originals, but with both curbing and bends common on those S4 Avus alloys it's not hugely surprising to see them gone. They're replaceable easily enough – you could even go for something more sporty like I displayed in my Audi wheel post this past Wednesday. The automatic wouldn't be what most would choose when selecting this model, and a fair amount of people have also complained about the potential repair bills. For those people, stop reading now: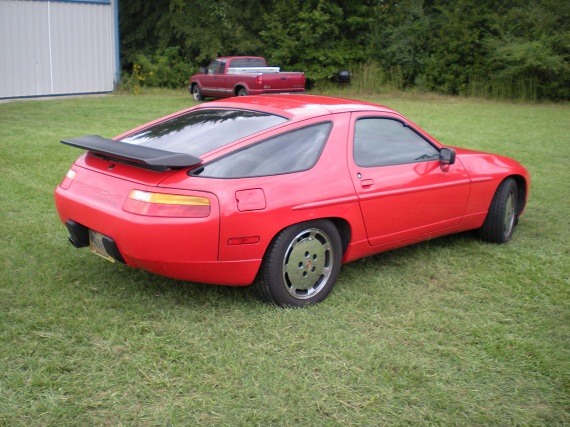 Year: 1988
Model: 928 S4
Engine: 5.0 liter V8
Transmission: 4-speed automatic
Mileage: 101,000 mi
Price: $10,000 Buy It Now
1988 Porsche 928 S4. New tires. Polished chrome wheels. Water pump, timing belt and tensioner replaced. Mobile one synthetic oil used.
Guard red w/Tan leather interior. 5.0 V8. Automatic. Full power. 101,000 miles. Always stored inside. Paint is like new. Leather is soft and supple.
Has complete, original tool set and air compressor for spare. This Porsche is extremely clean inside and out and has not been abused. I have owned this vehicle for about 6 years.
USA buyers only. $1000.00 non refundable deposit due within 72 hours. Balance due within 7 days. NO PAYPAL. Cash or certified checks only.
Vehicle not released until all checks cleared.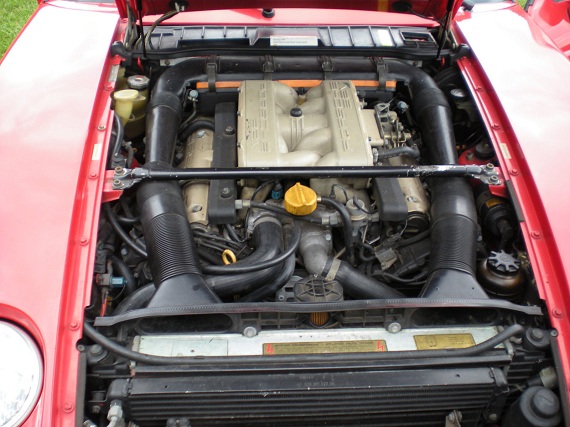 The Porsche 928 is a true Grand Tourer, effortlessly able to gobble up miles in comfort. This particular example looks great in Guards Red over tan, and seems well cared for. Recent maintenance is a plus. The wheels appear chromed which was popular when the anodizing began to fail, but replacements of either the S alloys or later Design 90s aren't hard to come by – though often not cheap. I've always found the 928 intriguing and this package still looks remarkably fresh considering it was designed in the 1970s.
When I thought up this comparison, I was not quite envisioning it would play out like this, but I really didn't feel as though a manual Audi would be fair against an automatic 928; conversely I was pretty sure nearly everyone would choose a manual 928 over an automatic Audi. With repair bills on both claimed to be astronomical, that also eliminates the "it's too expensive to own model X, so by default I choose Y" argument. So which would I choose? If it was a daily driver, no question I would choose the Audi. Day to day, it's a better all around car. In a straight line it will keep up with or out-accelerate the 928, they're likely even in the corners given the right tires, and you can use the Audi in white stuff. If I was looking for an occasional car to feel special in, the Porsche wins hands down, but then if it was an occasional car, I'd probably save for another year until I could afford the one I really wanted with a manual.
Which would you choose?
-Carter