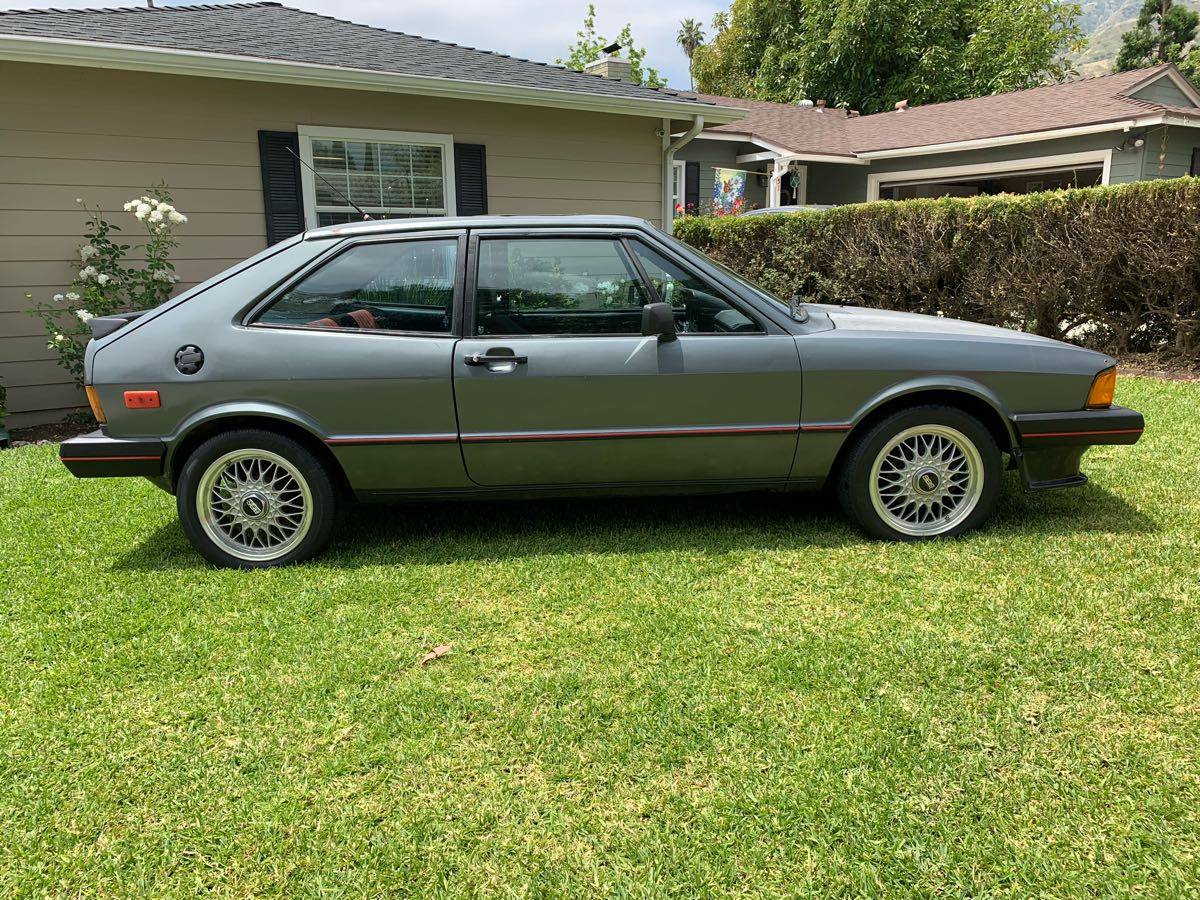 Back to our old friend, the Scirocco. I've mentioned in previous posts that Volkswagen's water-cooled coupes aren't my favorite cars in the lineup. And that's mostly true, with one notable exception. I adore the first generation Scirocco. To me, it's the early 911 of the water-cooled Volkswagens. Flawed, but full of style and charm. And just like the early 911s, the real treat is to find an 'S' model – if you can.
In all reality the Scirocco S was just an appearance package. It shared all of the basic aspects of the Scirocco, but the optional 5-speed was standard, it came with 13″ alloys, a special interior, red stripes, and a front spoiler. Doesn't sound like much, eh? In all honesty, it wasn't, and on top of that you only could choose from a few exterior colors. But while finding a clean and original Mk.3 GTI can be tough, finding an original S model Scirocco in good shape borders on impossible. While today's example is a bit of a project, when you throw in a dose of the heavy-hitting name 'Callaway', it's worth taking note: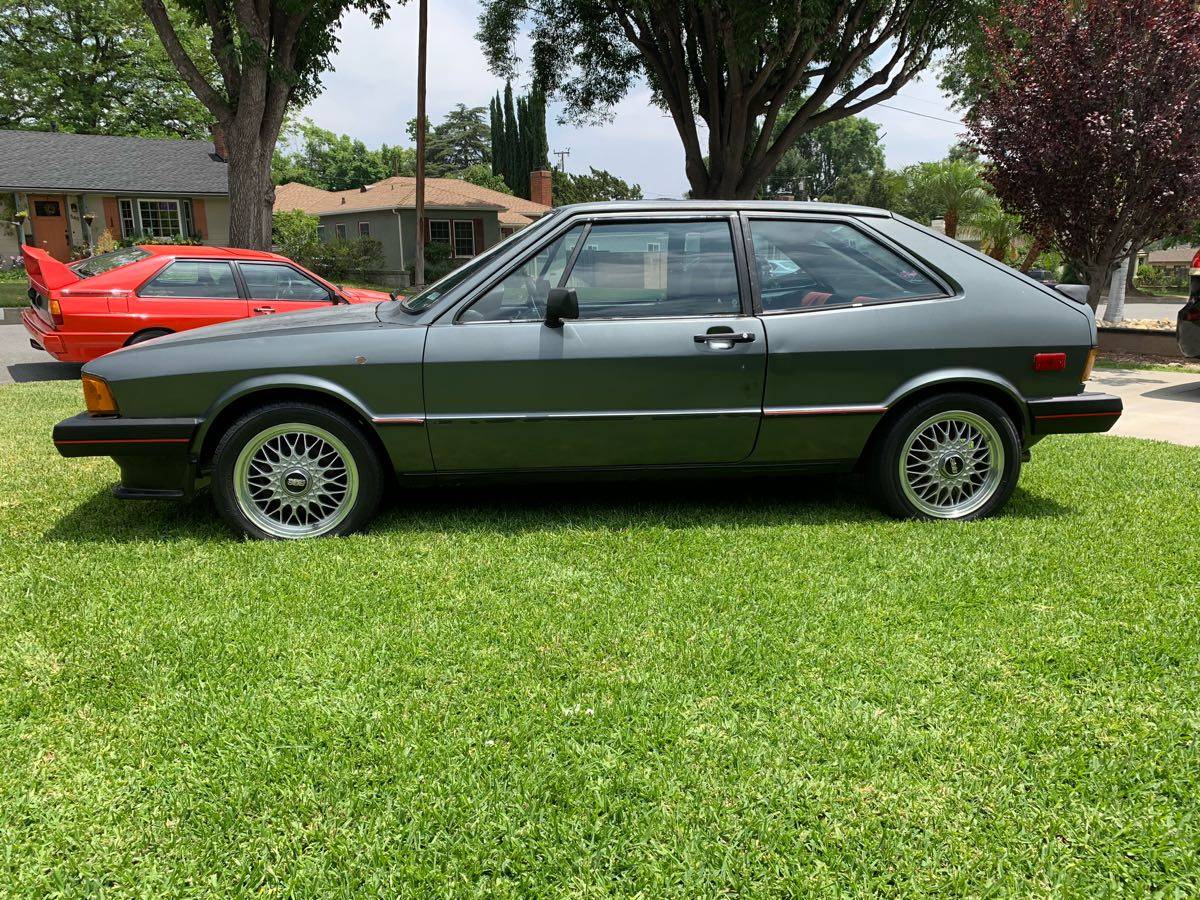 Year: 1981
Model: Scirocco S
VIN: NA
Engine: 1.7 liter turbocharged inline-4
Transmission: 5-speed manual
Mileage: 60,000 mi, TMU
Location: Glendora, California
Price: $7,200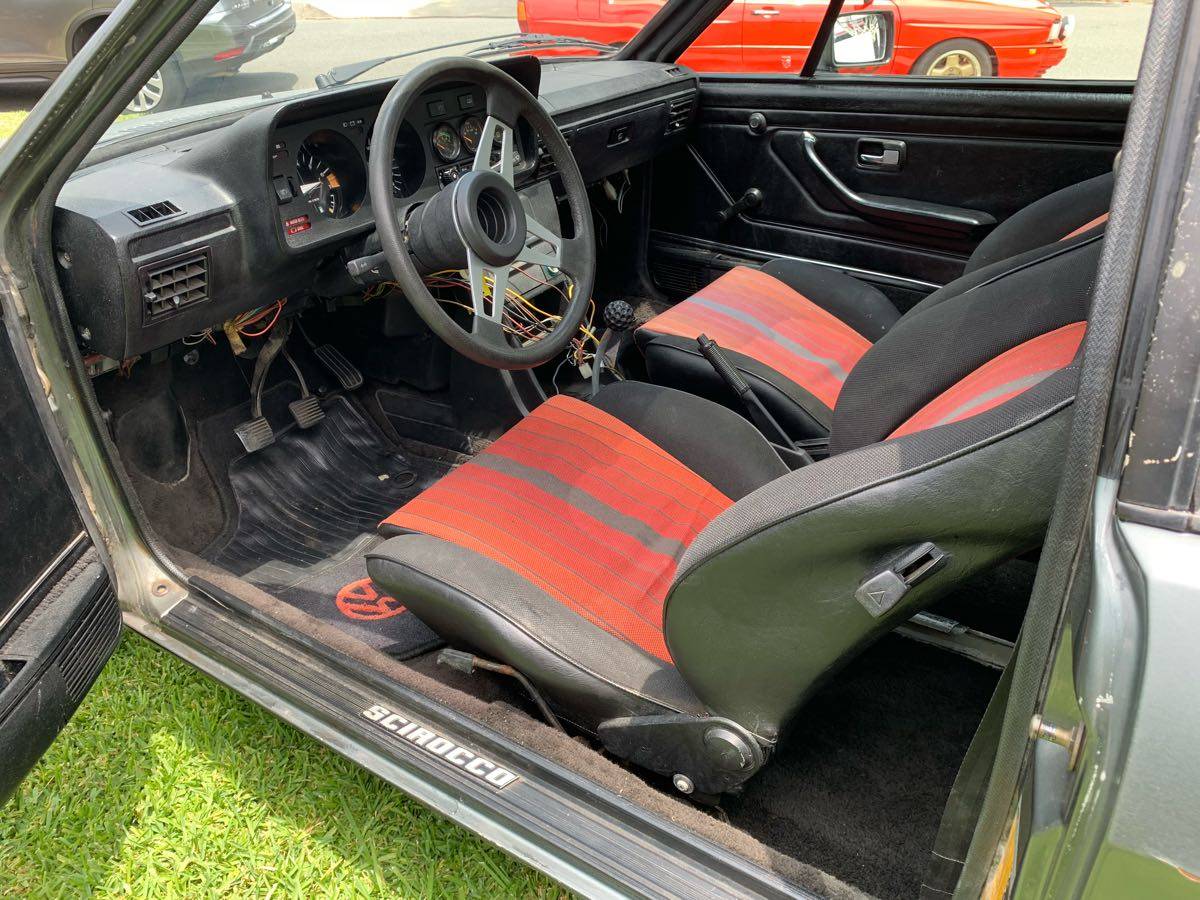 I purchased this car about a year and a half ago with the intent to restore it back to its original condition. After witnessing a tragic incident, I realized I already have two nice cars and need to focus my time and energy on restoring them with the added bonus of spending more time with my family.

Details:
Scirocco S Model
1.7 liter engine with 1.8GTI head with hydraulic lifters
Callaway Stage II Turbo with intercooler
020 trans with high 5th gear
Quaife Limited Slip Differential
Neuspeed Short Shift Kit
Neuspeed Throttle Body
Neuspeed Upper Stress Bar
Techtonics Exhaust
Bilstein shocks/struts
Autotech springs
Mk1 Autohaus shift linkage
Kamei air dam
Kamei golf ball shift knob
Zender rear wing
Euro lights
BBS 15×6 wheels
Documentation and receipts back to 1983.
I am the 4th owner

As with any restoration, I started collecting parts for this car with intent to do a window-out paint job. I was also going to rebuild the 8.5:1 compression motor as the valve guide seals are shot and it has 40% blow by. Might as rebuild the turbo and ceramic coat the manifold and downpipe while they're out but I don't believe it needs to be rebuilt. It would be fun to put an ABA block in it though. It currently runs and drives, albeit, a bit smoky though.

Extra parts include:
NOS carpet kit
NOS Scirocco bra
NOS sunroof seal kit
NOS front right fender
Extra set of bumpers in better condition
Extra hood
Extra rear hatch
Windshield Seal from Vintage Rubber
Newer, no-cracks tail lights.
Bosch CIS Fuel Distributor
Original 1.7l head
OEM springs
And much more. Bring a truck because it's all in a storage unit at the moment.

The odometer shows 60k kilometers but actual mileage was believed to be ~140k. Thanks to the "brilliance" at our DMV, the vehicle is titled in my name but at 60k miles, not kilometers. The car is registered as non-op with no tags/plates so no test drives will be allowed. Bring a trailer if you plan on purchasing.

Speaking of Bring a Trailer, if I don't get a reasonable offer of my asking price of $7200obo I will put it on there as I'll be listing another car on that site. Not in a rush to sell. I will be taking best offer as well. Vehicle is sold as-is with no warranty. Highly recommend a PPI if you plan on purchasing vehicle from a different state.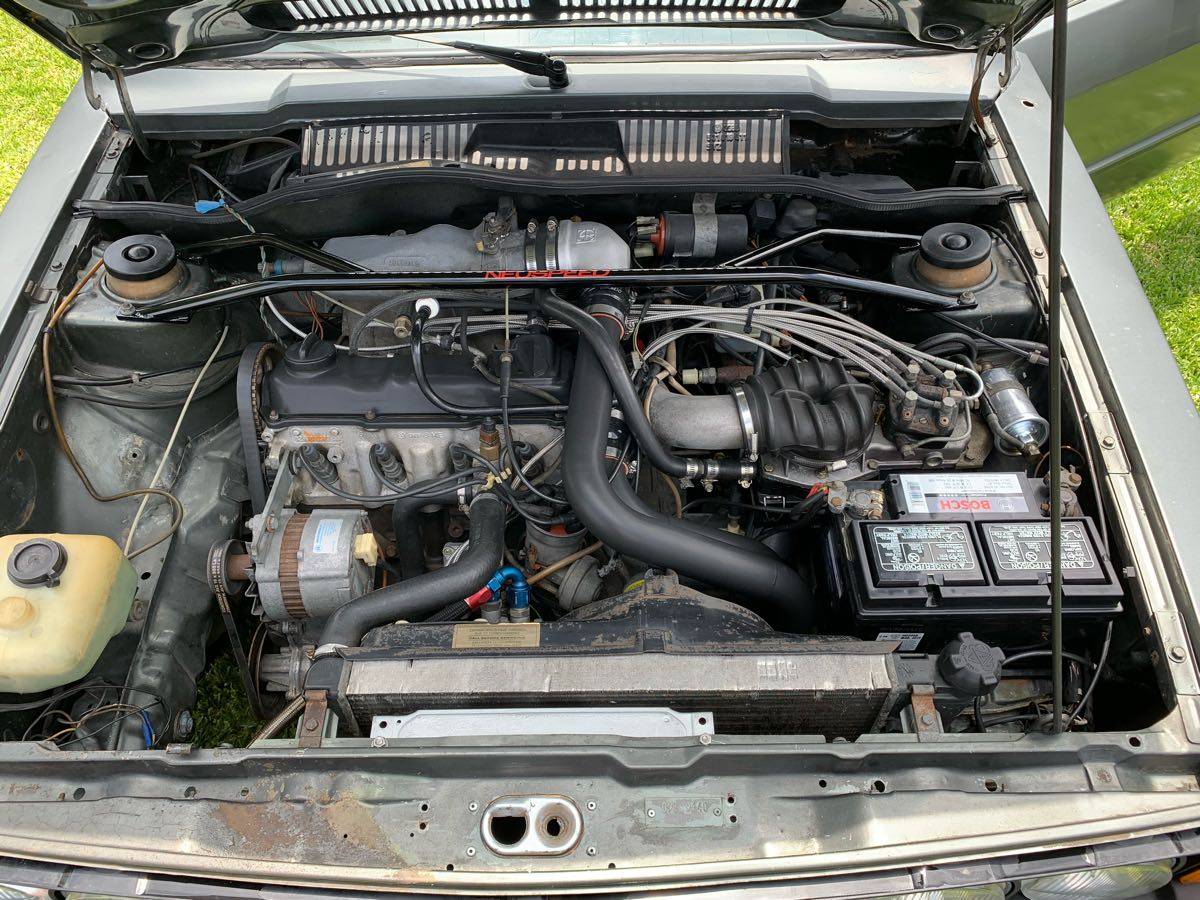 The good? Well this car appears to be mostly there. It appears to be Cirrus Gray Metallic and carries the signature front spoiler, stripes, and unique interior that the Scirocco S had. It's in California, so the East Coast folks will rejoice, and it's got a lot of heavy-hitting parts, from the Neuspeed bits to the BBS wheels to the limited-slip differential. It comes with spare parts, and unlike just about every other VW from the 80s out there, there's historical documentation of the car. Bonus points for the Quattro hanging out in the background – you're buying from an enthusiast!
The bad news? Well, it does need work. But given that a Callaway Stage II GTI just sold for…gasp….$38,000, it really seems as though there's room to restore this car to proper condition, enjoy it for a while, and make your money back. Truth told, there aren't too many cars that are out there like that today.
-Carter