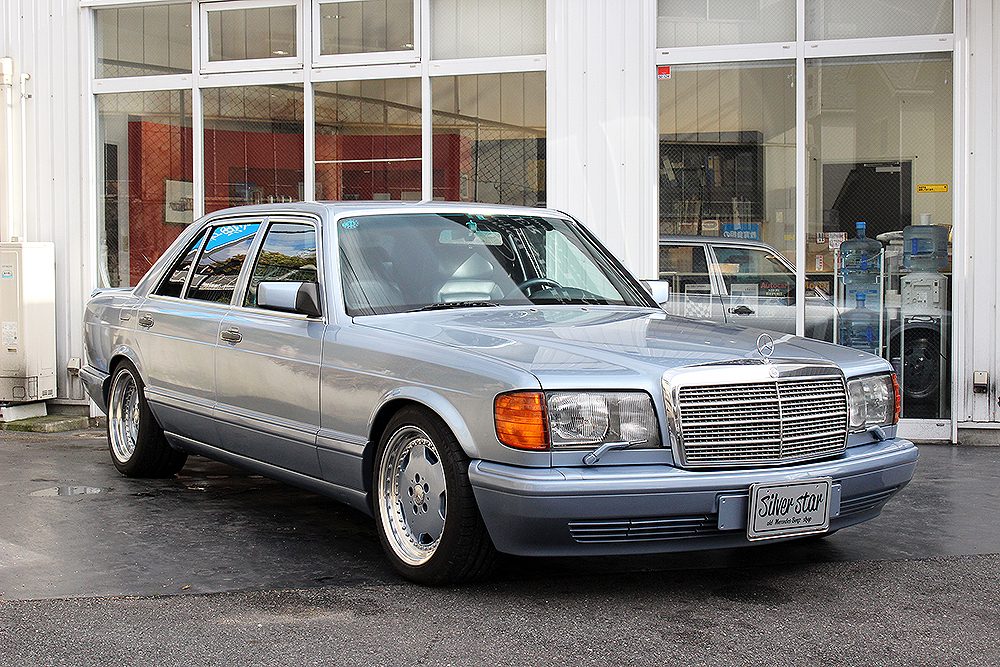 One of my new year's resolutions on this site is to feature less run-of-the-mill common cars and more really special and rare cars. I'm off to a decent start with a 500SEC Koenig Specials Twin-Turbo and a 300SL Gullwing AMG from this past week. Today, I ran across another really cool car and has some awfully cool options. This is a 1991 560SEL 6.0 AMG up for sale in Japan. It looks like it was a normal 560SEL that was converted by AMG Japan into one of the most well-equipped W126s I've ever seen. What exactly is so special about it? Wait until you see the rear seats and under the hood.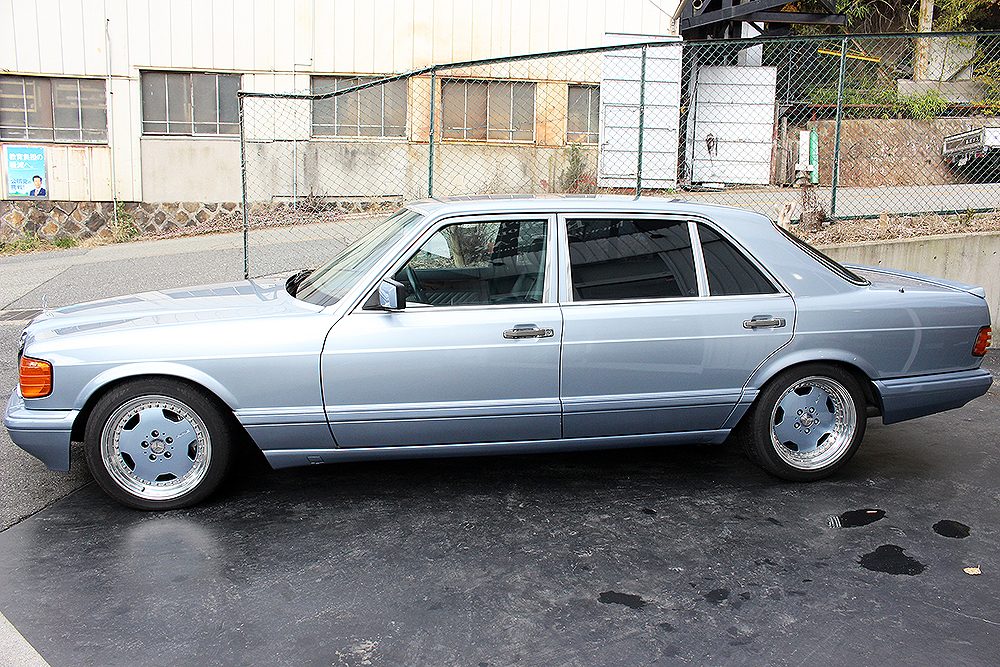 Year: 1991
Model: 560SEL 6.0 AMG
VIN: N/A
Engine: 6.0 liter V8
Transmission: 4-speed automatic
Mileage: 87,731 km (54,513 mi)
Price: ¥7,000,000 ($64,444)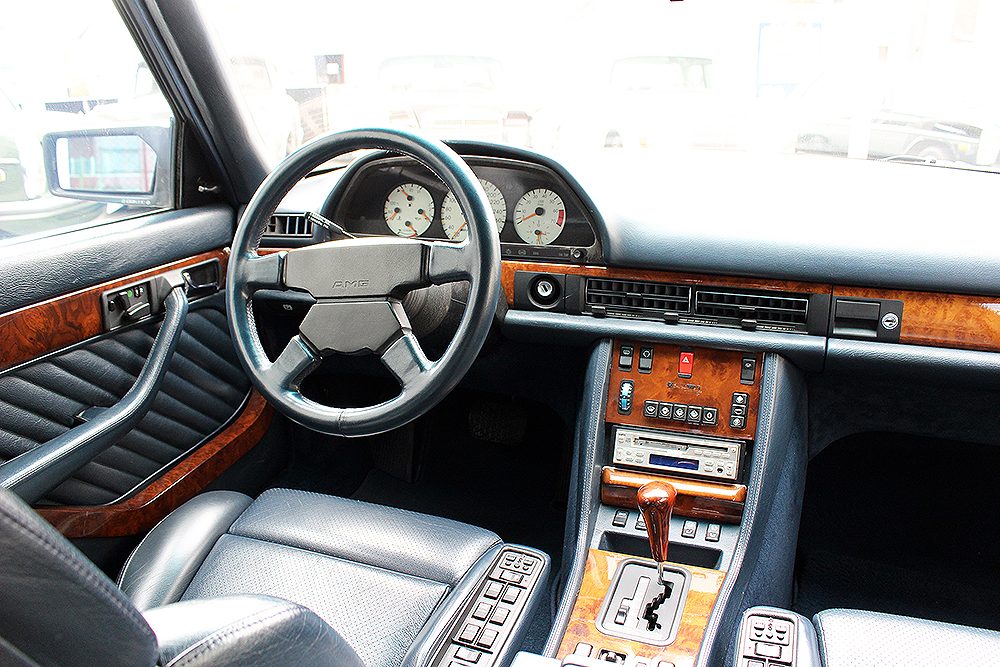 Year: 1991 Formula
Exterior: Blue
Interior: navy (real leather) RECARO
Mileage: 87,700 km
Vehicle inspection: vehicle inspection run out
Inquire about this vehicle
About brokerage sale vehicles

â—‡ exterior
Endless brake caliper.

Interior
Dashboard. There is no cracking etc. It is the best condition.
RECARO seat. Rear seat also RECARO.
AMG steering.
Rear cooler.

â—‡ Organization
119 DOHC cylinder head of the engine. Running of 6000 cc is the best. The brake has also been remodeled and the agency is finished.

General topic
Rare 126 sedan based AMG. Running is superb. The condition is also the best and the condition of Recaro sheet is also the highest. AMG fan must watch.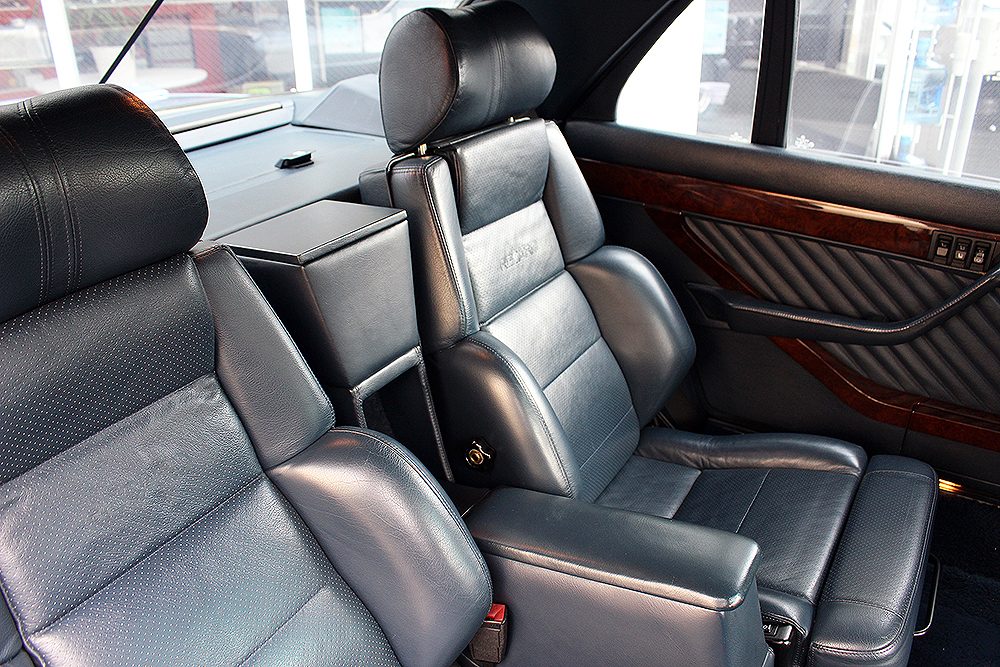 This is a no expense spared AMG build if I've ever seen one. Outside of the typical cosmetic treatment you usually see on these cars with the bumpers and wheels, this one received the 6.0 M119 heads conversion. Somehow, AMG Japan figured out a way to put the heads from the early M119 engines on the block of the M117 that came in the V8 W126s. From what I understand, AMG Japan bought raw heads from Mercedes and made them to their own specifications to get them to work with the M117 block. Word was that the power figure hovered around 375 horsepower which totally explains the rear seats. Or maybe they just wanted to be extra special. In the back of this W126, you have another set of Recaros with the high side bolstering and adjustable to your hearts desire. Between the seats, I think that is a refrigerator setup which was also very uncommon. Everything else on this car is just as cool and bespoke. The only one little flaw I caught was it looks like there was some kind of badge glued on the wood above the climate control buttons that left some residue. Not a big deal with some adhesive remover.
Usually I am pretty bearish on most prices for cars I look at, but I can't really argue this one. $65,000 buys you the most extreme and complete W126 AMG out there. It has everything and looks amazing just sitting still. Dare I say this is an investment grade car? I can see in years time that these are going to pull even bigger numbers now that the AMG brand is only getting watered down more and more while people are trying to grab what they can from the early days. Clearly only the most hardcore of Mercedes fans are going to understand this car and its value, but I don't see how you can lose with this one.
Thanks to our reader Yasco for the tip!
– Andrew