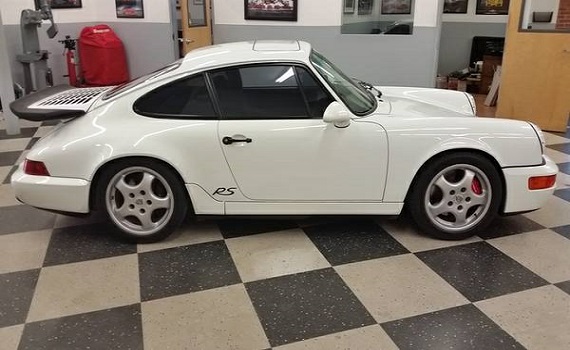 It's been a while since I've featured Porsche's 911 RS America and I'm curious about their current place on the market now that the air-cooled market has slowed down a good bit. It also provides us a nice contrast with yesterday's Carrera 2 and I think reveals some of the potential issues with that car's price relative to similar 964s. The RS America represented the US version of the 964 Carrera RS, though in truth it's a far cry – and far cheaper – than the RS. It features a few aesthetic details that separate it from a standard Carrera 2, most notably the fixed whale tail rather than the mechanically-raised spoiler standard on other 964s, along with the departure of some creature comforts in the name of lightness. Performance is enhanced with sport suspension borrowed from the Turbo. These have remained highly sought after on the second-hand market over the past two years with values of many of them easily exceeding six-figures. The example here, a Grand Prix White 1993 Porsche 911 RS America, comes in with an asking price just below $100K. Of the four available options this one comes equipped with sunroof and A/C.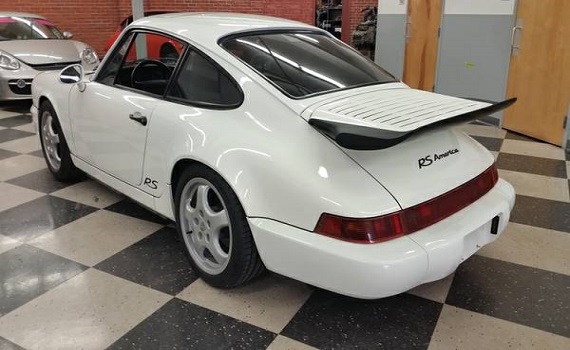 Year: 1993
Model: 911 RS America
Engine: 3.6 liter flat-6
Transmission: 5-speed manual
Mileage: 89,205 mi
Price: $99,995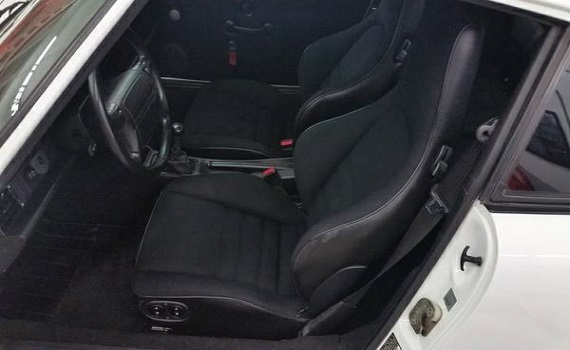 Here is an opportunity to get into a collector car at price point that allows for a lot of future appreciation. 3 owners, the most recent owned it since 2001. It has been set up for light DE use, lowered slightly with aggressive brake pads and upgraded Porsche 993 turbo front brakes (big reds). This is a two option car (sunroof, A/C) with an aftermarket stereo installed. There have been no modifications to the engine or gearbox and it runs and drives very well. Brand new Continental tires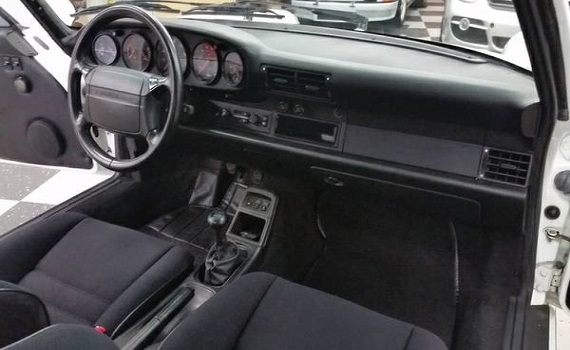 This RSA isn't wholly original as it's wearing a set of brakes from the 993 Turbo and the seller gives no word on whether the originals come with the car. That's probably not a deal-breaker given that we've seen modified RSA's sell for decent figures and the car looks in pretty good shape. The combination of the higher mileage (at least for one of these) and the brakes might begin to dissuade some though. It'd also help to have some history to help us confirm much of what we see. Still, I think the price here is pretty reasonable if everything checks out as we'd hope. While the full-on Carrera RS would certainly garner greater appeal, the RSA is still a nice alternative especially given the relative costs of each. They aren't cheap though, but as yesterday's example showed it seems even modified 964s in good condition may be commanding high costs.
-Rob