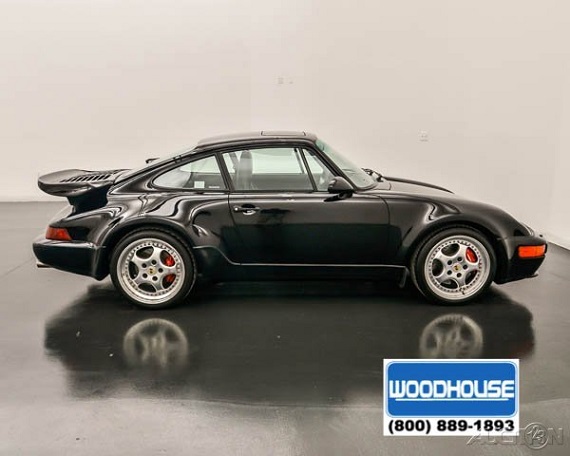 Naturally it took me very little time to decide whether to feature this car after I came across it. Here we have a 1994 Porsche 911 Turbo S Flatnose. 1 of 39 produced for the US market, and 1 of 93 total Turbo S produced worldwide. The 3.6 Turbo S was the final iteration of a variety of 964 turbos Porsche produced beginning in 1991 with the basic Turbo, which carried over the 3.3 liter turbocharged flat-six that had served the 930 so well for many years. In 1993 a turbocharged version of the 964's 3.6 liter flat-six finally was readied and as a final send-off Porsche Exclusive took hold of the remaining Turbo chassis available to produce a Turbo S based off of that 3.6 liter engine. The majority of the 93 cars produced (66 in all) featured the 968-derived flatnose and that nose remains the car's most identifiable feature. Other notable features are a unique whale tail, Speedline wheels, quad exhaust, and rear air inlets to help feed air to the engine. And of course, they had more power – 385 hp – all delivered to the rear wheels. These were the last of the purely rear-drive Turbos Porsche would produce outside of the GT2, which raised the insanity even more. The 964 saw a pretty large number of limited production models and for its combination of performance and refinement the Turbo S remains one of the best.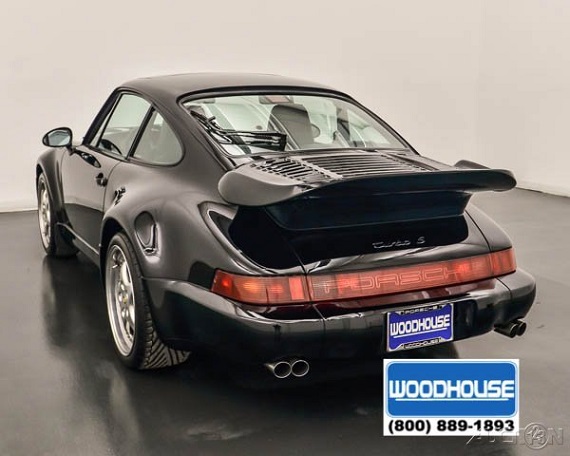 Year: 1994
Model: 911 Turbo S
Engine: 3.6 liter turbocharged flat-6
Transmission: 5-speed manual
Mileage: 22,001 mi
Price: Reserve Auction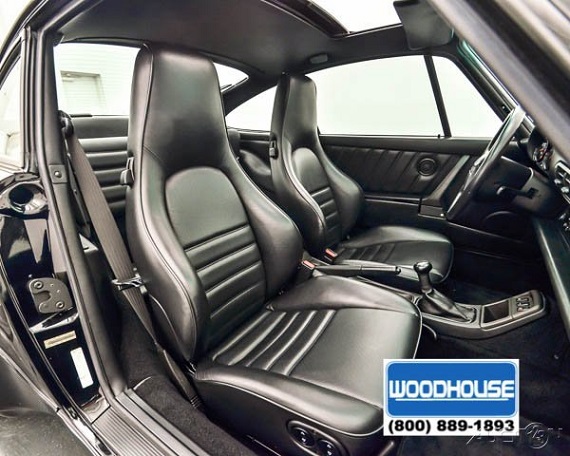 This is a unique opportunity to win an ultimate collector piece, a 1994 Porsche 911 Turbo S Flachbau "Flat Nose". This is a pristine condition vehicle that was under Porsche of Omaha service wing for over ten years. Leather seats look like new and the vehicle still has the "new car smell" to it, that takes you back to 1994. This is a very rare chance to get a black on black an ideal collector piece that you can be proud of.

Porsche of Omaha is a part of the Woodhouse Auto Family, an award winning chain of dealerships located in the Omaha metro area. Please call or email Alexey at 402.321-1881 if you have any questions about this or any of our vehicles listed online. Thanks and hope to hear from you soon.

Porsche Flachbau.
This 911 Turbo S is very hard to find and is 1 of 39 that were made for the U.S. market. Original production date was 12.11.1993 and retail delivery date was 07.04.1994

Some interesting facts:
VIN 480406, (you are bidding on 480405!) with license plate 'AIR 1', is owned by NBA star Michael Jordan who originally ordered VIN 480425 but backed out and the car was sold to another buyer. You can see Jordan with the car at the 26:26 mark and driving the car at the 51:28 mark of the ESPN 30 for 30 video Jordan Rides the Bus.

For more facts about this unicorn Porsche 964 Flachbau "Flat Nose" you can find at flachbau.com

Porsche of Omaha is happy to help out with your shipping needs. As an auto dealer we set up shipping for hundreds of customers each year. So, let us help you arrange your shipping. Or better yet, if you are flying in give us your details and we'll pick you up at the airport to pick up your new vehicle. Call or email Alexey at Porsche Sales at 402.592.1000 or alexey.afanasiev@woodhouse.com for further details.

Options:

1 of 39
Black Full Leather Interior
Velour Floor Mats-Black
Turbo S Flat Nose Package
Rim Caps With Porsche Crest
1994 Turbo "S" Model
Sport Seats in Electrical Adj.
Electric Sunroof
MSRP: $165,922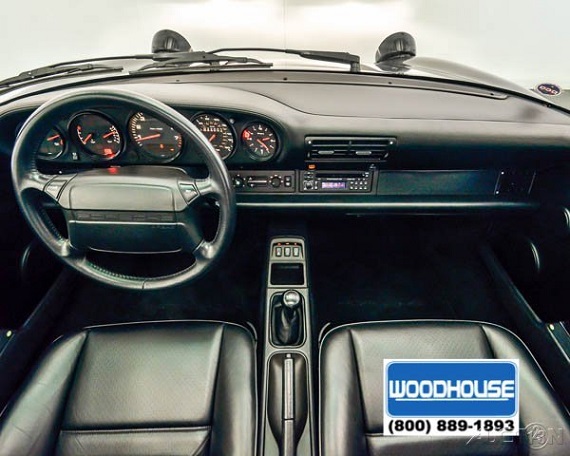 Stratospheric prices are nothing new on the air-cooled 911 market, especially when we are dealing with rare variants of the 964 or 993. But the asking price here is even pushing those boundaries of reasonableness. Given the starting bid of this reserve auction we might as well consider the price here to be $1M. It's close enough to make no difference. In fairness, these cars are ridiculously rare. They almost never come up for sale outside of a couple specialists like Sloan and RPM. So for one to pop up on eBay is interesting in and of itself. Though we should note as rare as it might be, this isn't the rarest of the 964 variants as it is trumped by its sister model, the Turbo S 'Package,' which had all of the wonderful performance options of the Turbo S Flatnose, but featured the standard 964 front. The condition of the car here looks great, as we'd expect, and I'll definitely have an eye on it to see where this goes. I don't think it'll sell at this price anytime soon, but the 964 is gaining a lot of momentum on the market and the Turbo S is about as good as they get.
-Rob