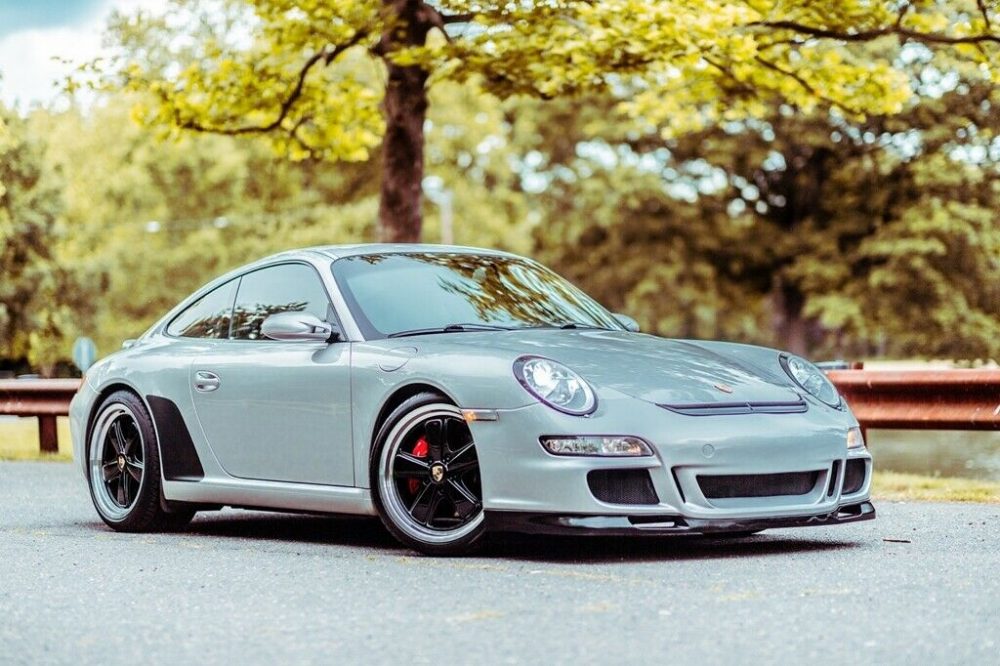 Modifying a modern Porsche is a tricky thing for a few reason. First, it is really expensive as you might expect. Second, a lot of times it is really hard to improve on what Porsche gave you in the first place, at least cosmetically. The devil is in the details and rightfully so, but you never tend to see major changes without really going off the deep end. Today, this 2005 Carrera S has a fair amount of cosmetic modifications, but not too many as to upset the purists.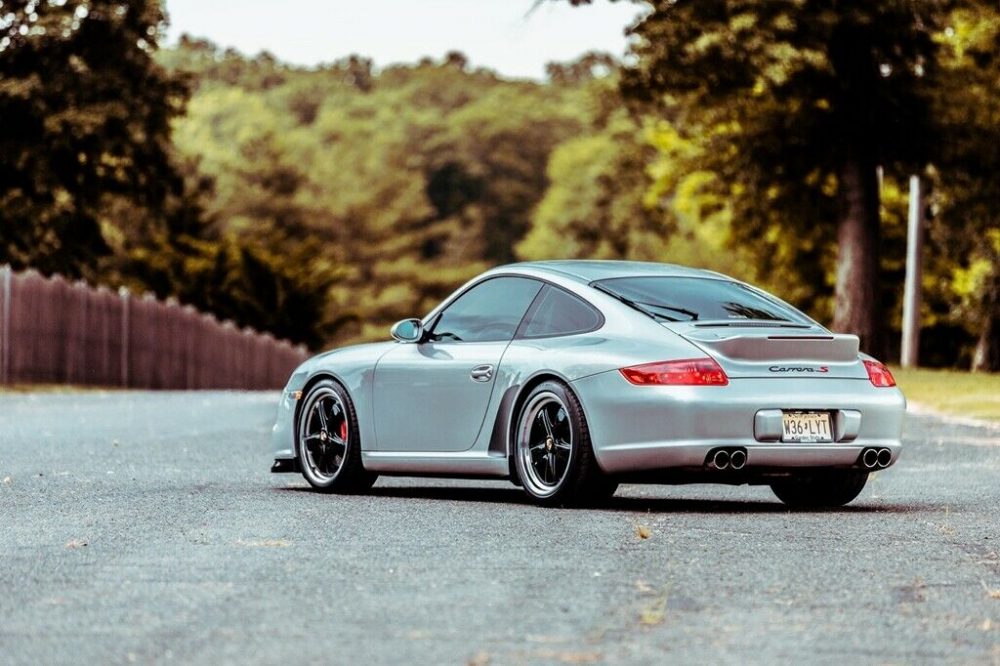 Year: 2005
Model: 911 Carrera S
VIN: WP0AB29985S742279
Engine: 3.8 liter flat-6
Transmission: 6-speed manual
Mileage: 63,720
Location: Asbury Park, New Jersey
Price: $46,900 Buy It Now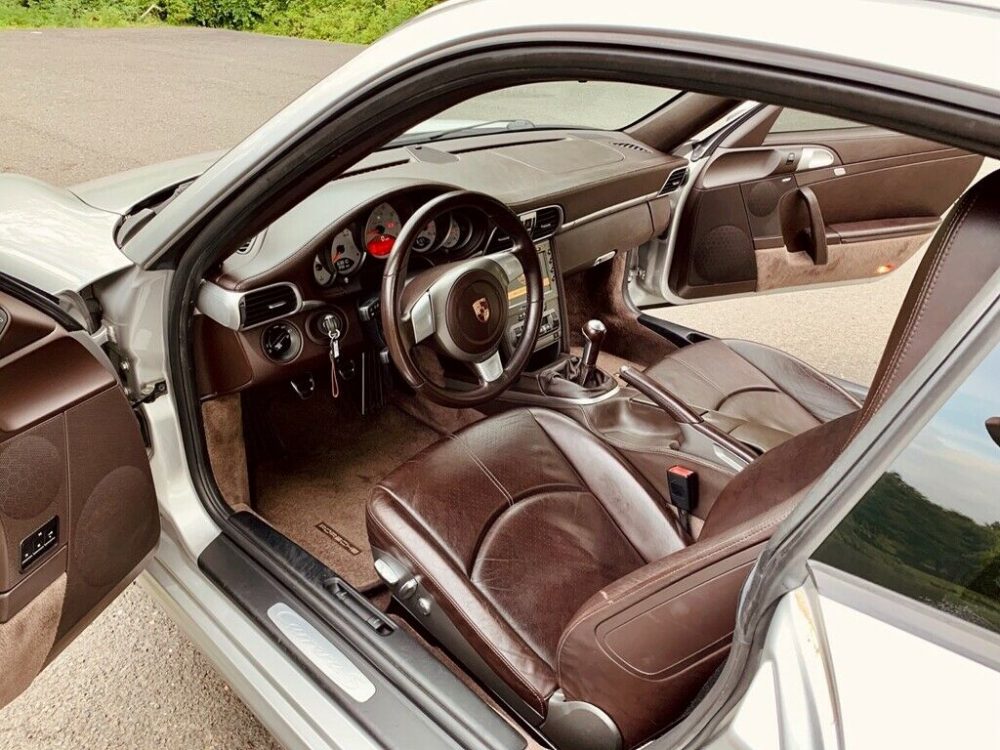 Vehicle Description
2005 Porsche 911 Carrera S

6-Speed manual transmission

63,720 miles

Arctic Silver Metallic with Cocoa Special leather interior

407 19 Sport Design Wheels

425 Rear Window Wiper

498 Delete Model Designation

670 Navigation for PCM

680 Bose High-End Sound Package

RA Special Leather Cocoa – This package includes leather covering the dash, center console, console bin cover & tunnel, Cocoa Alcantara headliner, etc.

X1 Arctic Silver Metallic

XCZ Sport Shifter

Service History:

The last service was a 4/15/20 oil & filter change (5W40 Synthetic Leichlauf HT), along with a new Ignition Switch Module at 63,194 miles. Subsequently, the car went back to Powertech on 6/8/20 for the Eibach Pro Springs, 12mm spacers in the rear, and 8mm in the front, a 4-wheel alignment, along with a brake fluid flush (per factory service schedule). In addition to whats on Carfax, there are records from the previous owner dating back to when he bought it in 2015 at 35k miles. He had it maintained at Powertech, in Rockaway NJ as I have during my ownership.

Modifications/Enhancements:

19 Sport Classics from Suncoast (235 tires up front, 305 tires in the rear)
Fabspeed air intake baffle delete w/ BMC drop-in filter (OEM baffle included)
Aerokit front bumper (Aftermarket) w/ GT3 upper air vent
Red Tail Light Kit from Suncoast
Borla Exhaust System (OEM exhaust included)
Getty Design Ducktail (OEM deployable decklid included)
New Rennline Stone Guards (clear ones were starting to show fading when I bought it)
12mm Rear Wheel Spacers & 8mm Front Wheel Spacers (OEM black lugs included)
Eiback Pro Series 1-inch lowering springs all around (OEM springs included)
Backup camera, Bluetooth, Nav, Apps, DVD player, HDD (OEM PCM Head unit included)
Pre-Wired for Valentine One radar detector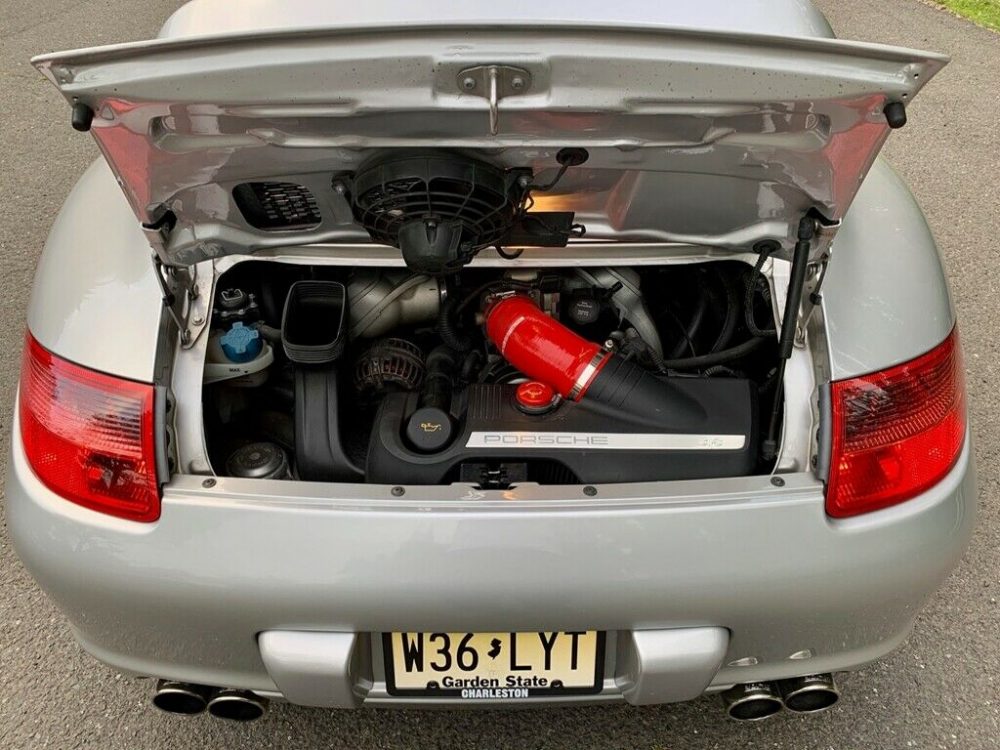 The basics of this car would already be considered more than pretty good. Arctic Silver Metallic over a Cocoa special leather interior – sign me up for that all day long. However, this one has much more. 19″ Sport Classics wheels are the most notable change, along with a Getty Design ducktail-style decklid. Keep going with all-red taillights, an aero kit front lip, a GT3 upper air vent, and some black stone guards, and suddenly this isn't just another plain 997.1 anymore. I think the general look of this car is right up on the line of being OEM+ but still has enough touches where won't see a twin of this car.
The ask of $46,900 is tough to argue. Prices for 997.1 cars are all over the map depending on color, options, miles, and everything else. This one for sure is towards the higher end, but you have to pay to play. Generally the ROI for aftermarket parts on Porsches is better than the typical "$0" for other makes, so I can see where the seller is coming from on this one.
– Andrew