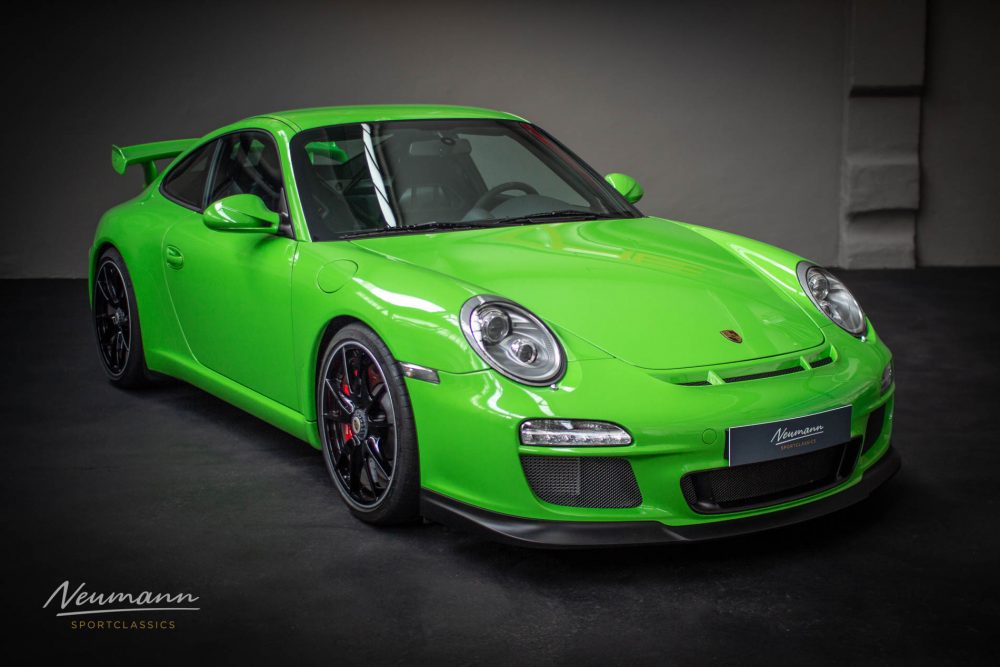 Talk about a bright color. This is a 2011 Porsche 911 GT3 Club Sport finished in the crazy and peculiarly named Yellow Green. Yes, that is the name of the color. Yellow Green. It's not even a bad German translation either. Gelbgrün is literally Yellow Green. Either way, I hope you like being noticed and driving around in pain because you'll be doing that in this car and paying $200,000 for the privilege of doing so.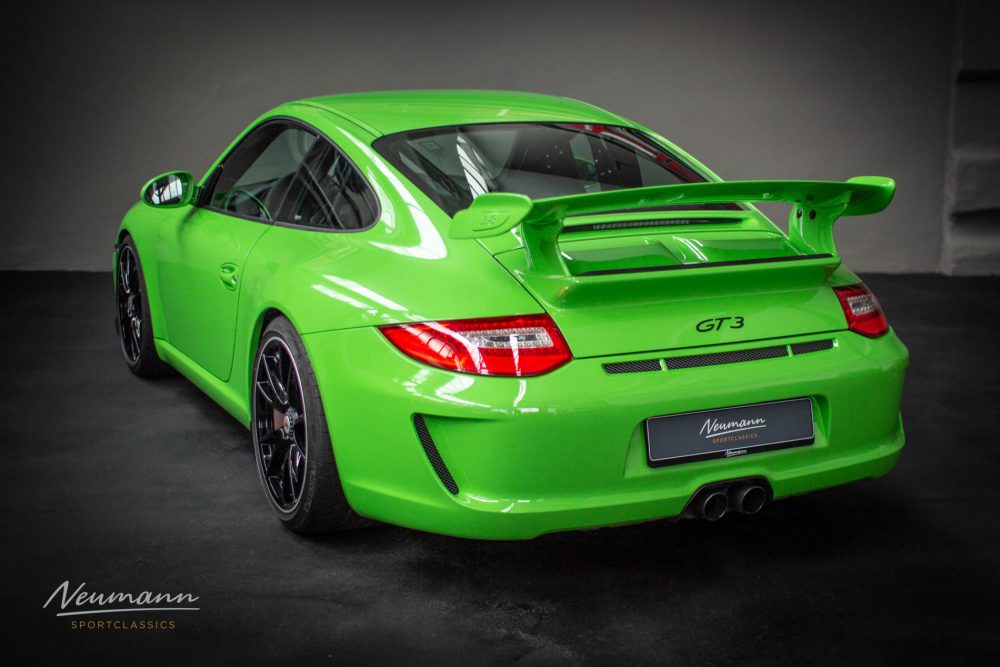 Year: 2011
Model: 911 GT3 Club Sport
VIN: N/A
Engine: 3.8 liter flat-6
Transmission: 6-speed manual
Mileage: 15,386 km (9,560 mi)
Location: Leichlingen, Germany
Price: €188,500 ($201,416)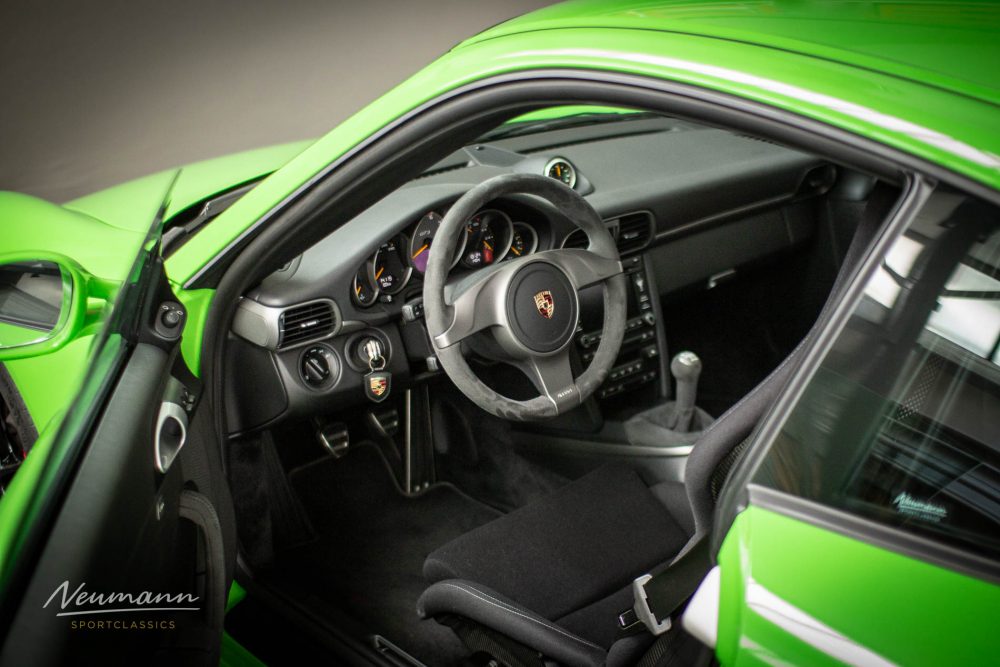 Porsche 997 GT 3 Club Sport

First registration: Aug. 2010
Mileage: 15,386 km
Model year: 2011
Power: 435 hp/ 320 kW
Transmission: 6-speed manual
Seats: 2
Doors: 2
2nd hand
Delivery country: Germany
Color of choice/PTS: Yellow-green
Interior: KL fabric Nomes black with Alcantara
Special equipment :
club sport package
Sport bucket seats foldable
Front axle lift system
90 liter tank
climate control
Differential with lock
19″ GT 3-wheel with central locking
Rims painted black
Floor mats with Porsche lettering
3rd spoke sports steering wheel in alcantara
Sound Package Plus
Bi-Xenon headlights
Sport Chrono Pack
PCM navigation system
Telephone module for PCM
Bluetooth
6-point harness enclosed loose
Porsche center checkbook maintained
No race track
No overdrive
Untouched original condition
accident free
New major maintenance according to the manufacturer's guidelines in the Cologne PZ
Price: 188,500.- VAT cannot be stated
997 GT 3, PTS special paint in yellow-green, a color from the 70s, perfect condition! Club sport equipment! Low km, carefully maintained, driven with knowledge!

There really isn't much more to say about this, this vehicle is already a classic, with impressive sustainability, it will bring joy, arouse emotions and give goosebumps for decades to come. Only 2,256 units were produced, of which the number of CS variants was significantly lower.

The sale takes place on behalf of the customer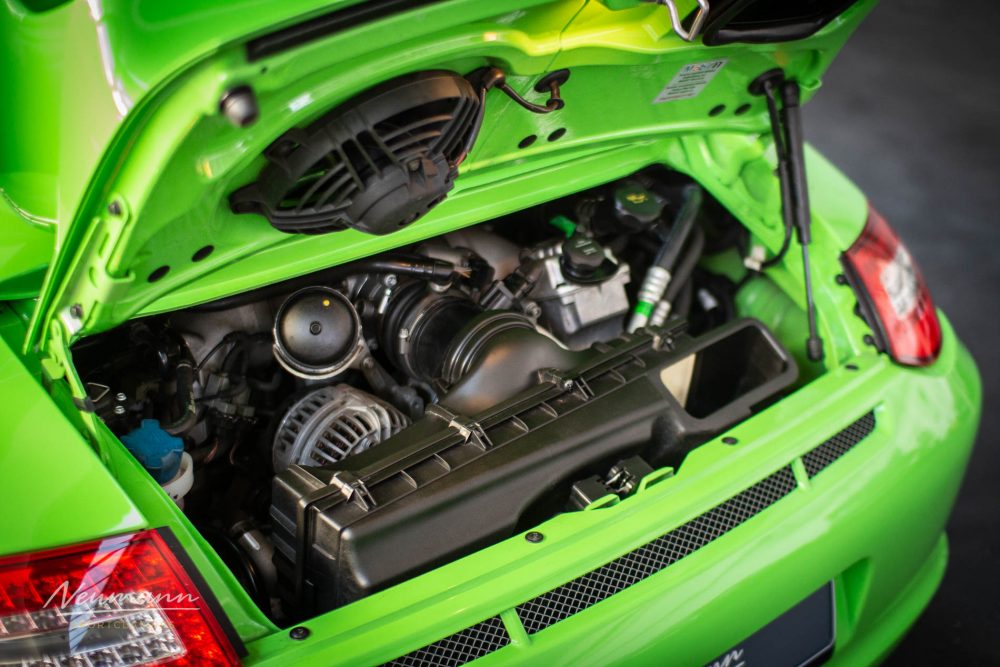 Outside of the crazy color, this one was optioned with the Club Sport package which means race fabric on the carbon fiber bucket seats and a rear half cage. I'm sure there might be some other little things, but all that means is it gets less comfortable. Make no mistake, the 997.1 and 997.2 are stiff cars not made for daily driving on bumpy streets. Even the clutch and gearing aren't set up for little trips around town. Can you do it? Sure. But you'll be dialed in trying to keep everything in line and keep the fillings inside your teeth.
As I mentioned, you can pay $200,000 for the honor of doing so. Is it worth it? For a PTS car in a crazy color and under 10,000, I can see it. There are plenty of comps to back that up and the German market is prime with buyers who would want something like this. Good luck to them.
– Andrew