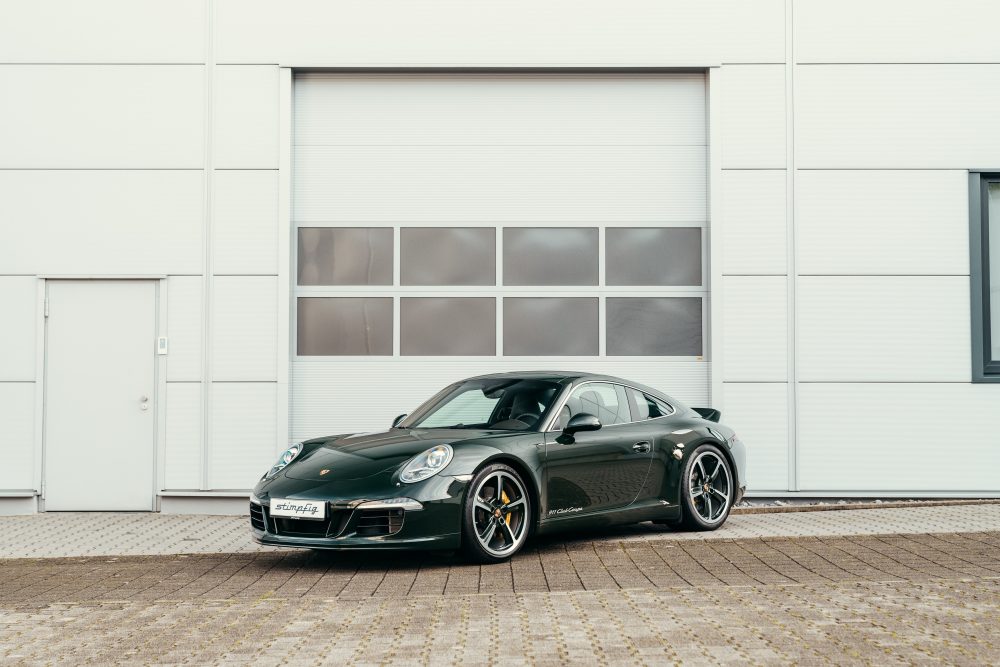 You might have a rare car, but do you have one of 12 rare? Well, technically one of 13 but I'll explain that in a second.
This is a 2012 Porsche 911 Club Coupe. The story goes that Porsche produced this to commemorate the first 13 Porsche club members in 1952. Based on the 991 Carrera S, all were finished in Brewster Green over Expresso Brown leather and were equipped with the Powerkit, SportDesign bodywork, 20″ wheels with matching spokes, PASM, ceramic brakes, the Bose audio system, adaptive headlights, front and rear parking assist, auto-dimming mirrors, and aluminum trim. 12 lucky owners were chosen from a Porsche club raffle, and one of the 13 cars stayed with Porsche for their collection. Sticker price was around $140,000 and judging by the asking price of this one, it was money well spent.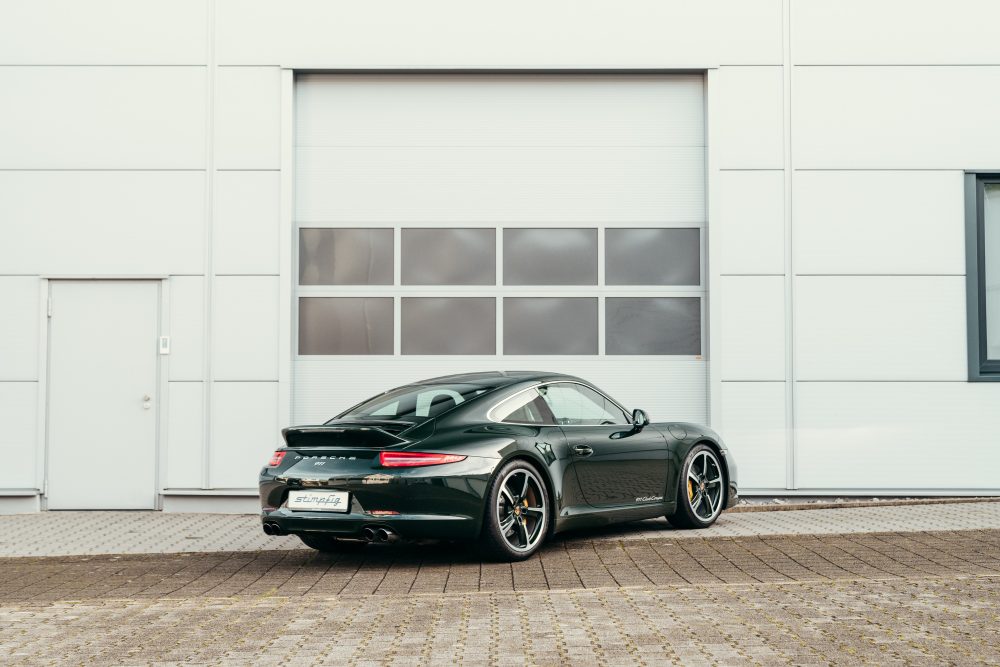 Year: 2012
Model: 911 Club Coupe
VIN: N/A
Engine: 3.8 liter flat-6
Transmission: 7-speed Doppelkupplung automatic
Mileage: 7,190 km (4,467 mi)
Location: Stuttgart, Germany
Price: €455,000 ($492,762)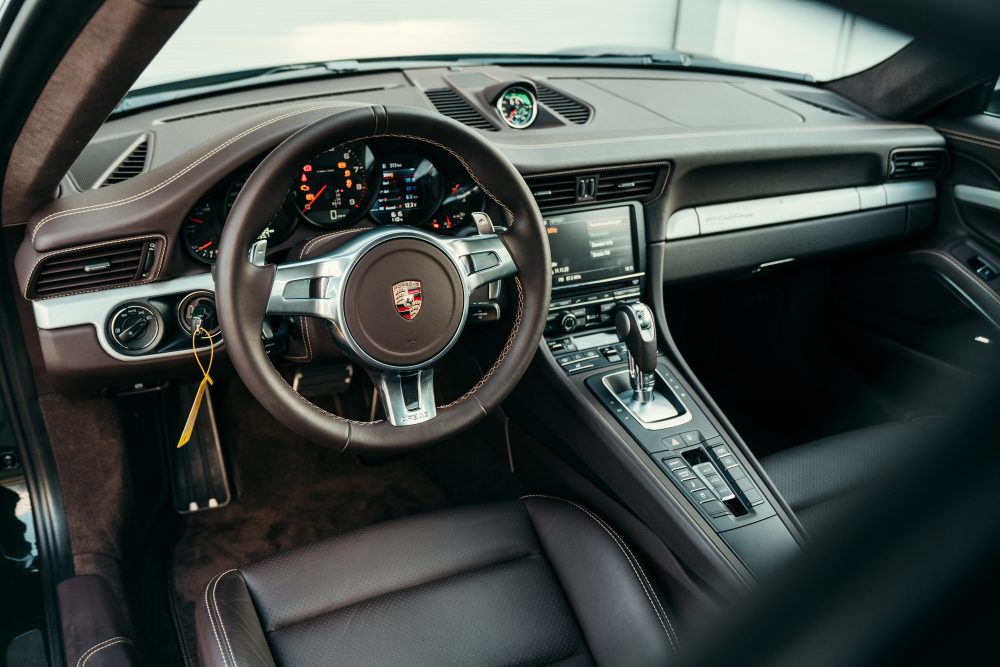 One of only 13 Porsche 991 Club Coupés built is for sale.

On the occasion of the 60th anniversary of the Porsche Club, the Porsche Community Management has come up with something special. Together with Porsche Exclusive,
an extraordinary vehicle was created in honor of these first 13 Porsche Club founding members, as well as all worldwide Porsche Club members: the 911 Club Coupe.

Exterior color Brewster Green – a homage to the Porsche family color green.

Edition: 13 pieces.

With a wide range of individual equipment and the increase in output to 316 kW (430 hp), the SportDesign package, 20-inch SportTechno wheels painted in the vehicle color and the elaborate interior refinement, Porsche Exclusive uses all facets of the extensive range of individualisation. The color concept with a dark green exterior and leather interior in natural espresso leather with contrasting stitching in Luxor beige is based on unforgettable birthday presents for Ferry Porsche, e.g. B. the extended 928 S in oak green metallic from 1984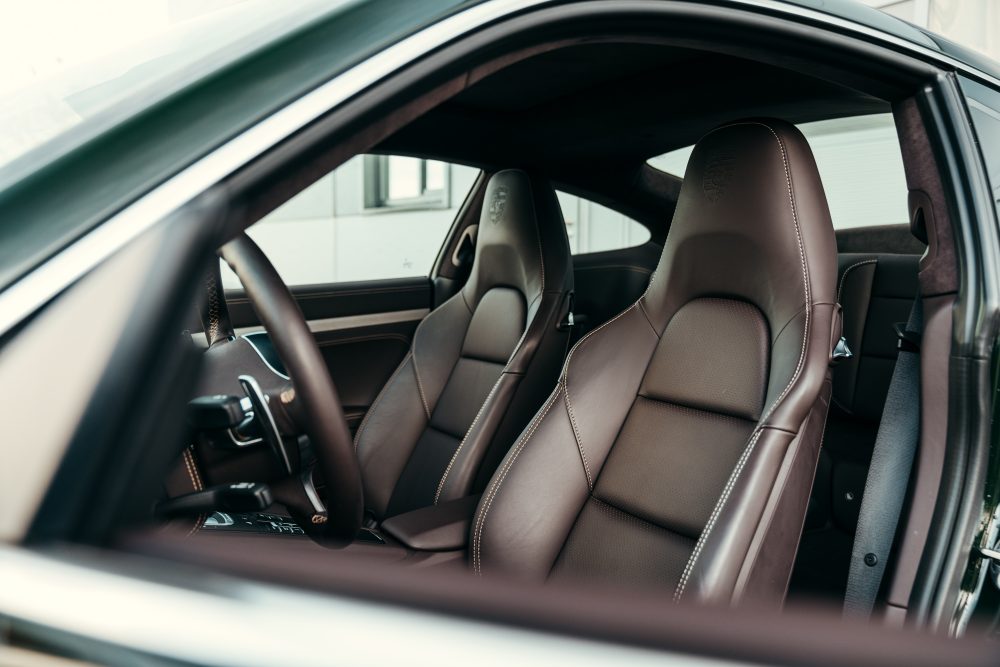 Believe it or not, these did actually come to the US and we saw one up for sale on eBay back in 2017. The breakdown of distribution had four cars to Germany, two to the US, and one each to Mexico, Italy, France, Great Britain, and Hong Kong. This example looks to be one of the four German cars judging by the speedometer and apparently someone named Logan was the first owner judging by name of the dash trim.
The asking price? Bring $500,000 and you'll get some change back. I know that is rare, but goodness is that a lot of money for a 991 Carrera S. Personally I think I'm buying a 911R for that and still having money left over, but if you play in the 1%er crowd, I don't blame you a bit for snagging this one.
– Andrew