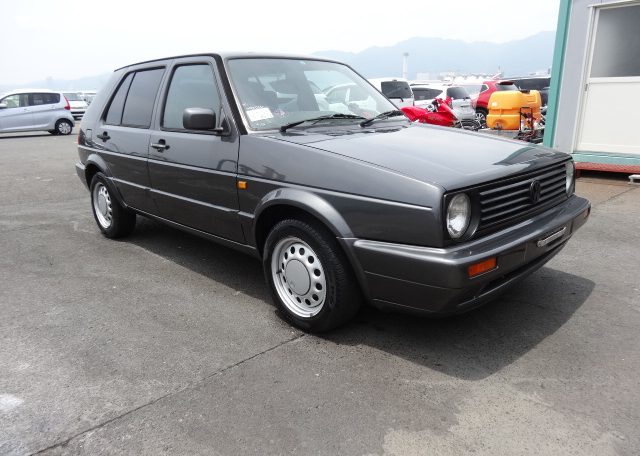 Update 12/29/2017: After reportedly selling for $2,650 in October and after originally having a $6,500 ask, this Golf has been relisted with a $4,999 Buy It Now option.
Infrequently do we look at a standard Volkswagen Golf. To be fair to us, they're not the most impressive vehicles ever designed, especially when you go back a few generations. They were oft the most expensive in category, but seldom the quickest, most tech-laden, most efficient, best handling, neatest or most reliable. Those items are the domain of vehicles like Hondas and Toyotas, who mimicked and improved upon the ideas of others many times over. Their sales reflected that.
But there's still something nostalgic and lovely about the simplicity of the first two generations of the Golf. It grew up considerably between the A1 and A2 chassis, in weight, size, power and refinement, but the recipe remained the same. Recently I've looked at two of the best performers in the chassis overall (and the fastest offered to U.S. customers) with the 1991 GTI 16V and 1987 GTI 16V. Deep seat bolsters, special trim, dual overhead cam high compression inline-4s, close ratio 5-speed manuals, alloy wheels; these represented the pinnacle of performance in the hot hatch segment. Today's car has none of those things.
What we have instead is a bit of a curiosity. As you can no doubt see, it's a pretty standard 4-door Volkswagen Golf. It appears to be Ascot Gray Metallic (LA7U) with cloth interior. There's nothing special under the hood; it's a standard RV 1.8 inline-4 counterflow engine, running Digifant II injection and good for 100 horsepower. No, what's unique about this car is where it's come from…
2 Comments