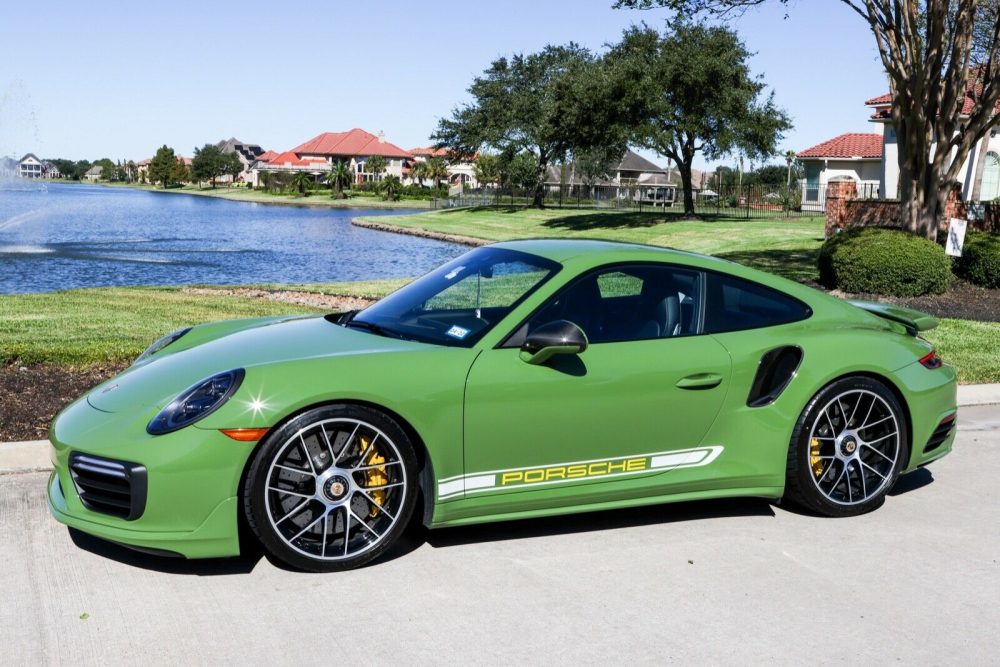 I'm a mega-fan of everything green on cars. Even the wilder shades of green I'm all for, but I feel like they have their place on certain cars. Today's car, a 2019 Porsche 911 Turbo S, is finished in paint-to-sample Olive Green and has nearly $35,000 in other options for a giant sticker price of $233,255. However, I don't know if I am in love with this one – let me explain why: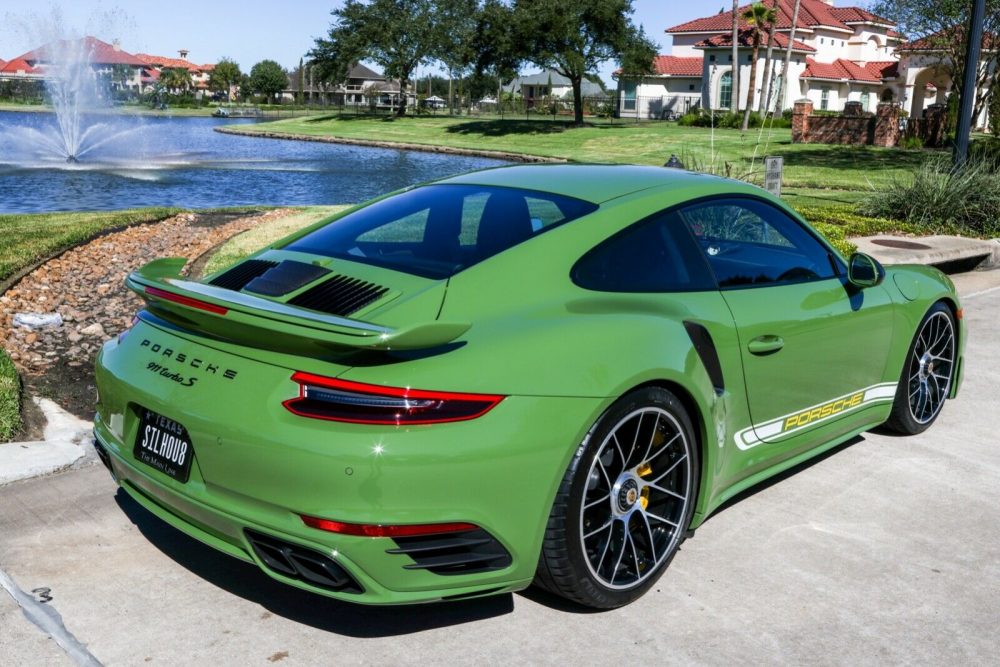 Year: 2019
Model: 911 Turbo S
VIN: WP0AD2A96KS140238
Engine: 3.8 liter twin-turbocharged flat-6
Transmission: 7-speed Doppelkupplung automatic
Mileage: 4,852 mi
Location: Katy, Texas
Price: Auction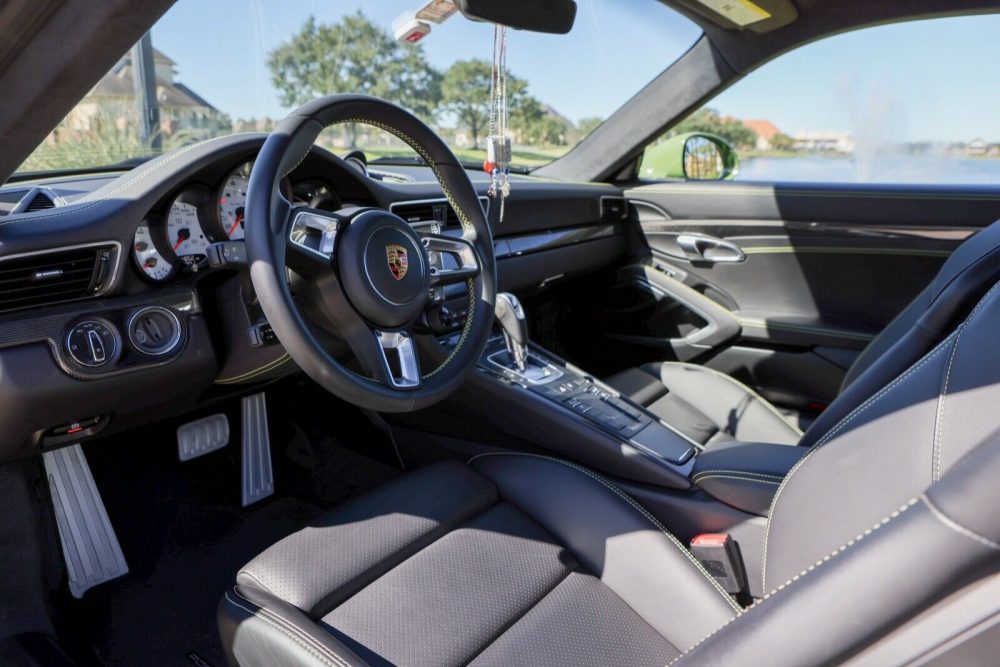 2019 Porsche 911 TURBO S, very unique PTS olive green color with under 5,000 miles. Has more than $40,000 worth of options (see window sticker). Has partial PPF one the front. No door dings. You are welcome to perform PPI. Has a tubi exhaust.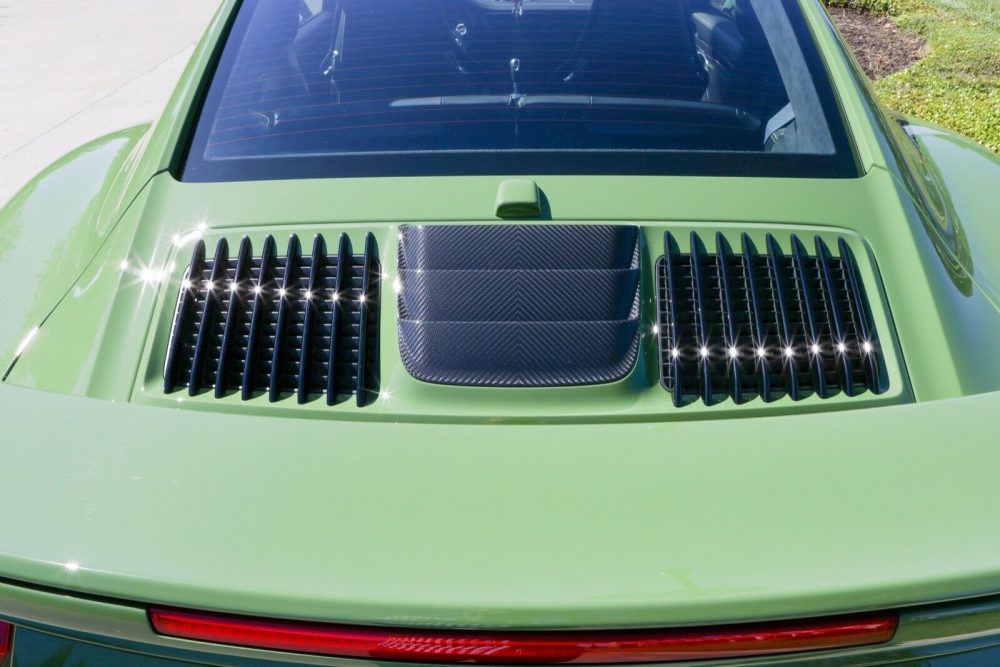 The 991 chassis is a big, wide car. Even more so in the Turbo body with the extra wide hips. That leads to a whole bunch of paint being applied to the big, wide car and sometimes the cool color might be too much of a good thing – if there is such a thing. This example also has a bit of "extra" bodywork as it's wearing the Aerokit. Inside, they didn't go too crazy though it has deviated stitching in green, which is admittedly cool and not too over the top.
This was has a starting price of $210,000, which if I had to guess, is probably also the reserve. Might be a little overpriced as a car with a third of miles sold for $185,000 last month, but wasn't a heavily optioned out. Still, you have to be a mega fan of Olive Green to go into this for well over $200,000, which can be the downside of paint to sample. It's awesome if you love it, but maybe not the best thing if you are worried about resale value.
– Andrew