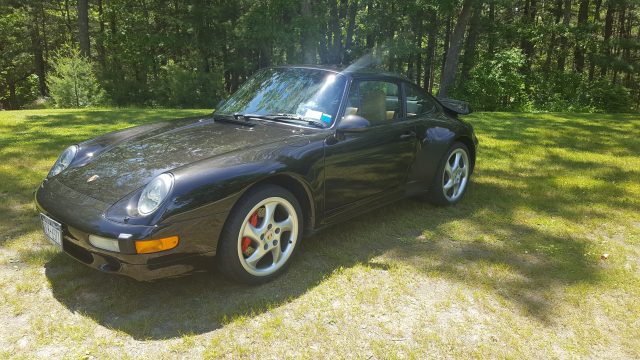 Given the significant love shown to the 993 in general, and especially the 993 twin-turbo, it might seem strange that I would have to be brought around on them. Yet, that's exactly the case. Don't get me wrong, I need no convincing that these are phenomenal machines and their status as the last of the air-cooled 911s brings with them obvious additional layers of allure. But I was a kid in the '80s so it is the '80s 911s and the '80s 930s that really tug at my heart. In the case of the 930, they aren't sexy cars; they attract by a seeming brute force. In that regard, the 993 almost seemed too pretty. The all-wheel drive and twin-turbocharging features further served to tame the beast. The wildness seemed…not gone, but tamped down.
If I'm honest, when I see a standard 993 these feelings largely remain. They're very pretty, but my mind still drifts back to the classic 911 or, with increasing regularity, to the 964. The Turbo is different. I've been brought around. The wide rear and massive tail pair well with the 993's curves to produce something that is indeed pretty, but also clearly not to be trifled with. I kind of don't know what took me so long to figure this out, but I'm glad to present this low-mileage example in the classic colors of black and tan: a Black Metallic 1996 Porsche 911 Turbo with Cashmere leather interior and just 28K miles on it.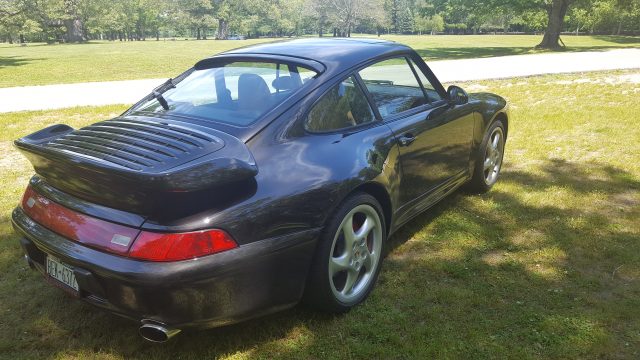 Year: 1996
Model: 911 Turbo
Engine: 3.6 liter twin-turbocharged flat-6
Transmission: 6-speed manual
Mileage: 28,000 mi
Price: $139,000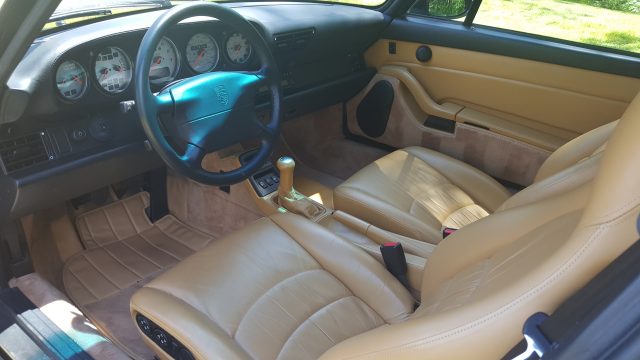 1996 Porsche 911 Turbo with 28k one owner miles, black metallic with cashmere leather, full service history, original window sticker.
Vin# WPOAC2996TS376218
Priced at $139k
Call 508-326-6359
Early this year I began to wonder if we were even seeing the market for the 993 Turbo begin to drop a bit, as we've seen with much of the rest of the air-cooled 911 market. For the first time in what seemed forever I was seeing prices below $100K for what appeared to be pretty reasonable examples. There weren't a lot of those, but there were some and it seemed like we might be crossing a threshold. This one obviously doesn't fall into that category, but given its much lower mileage and apparent condition it does fit in with the cars I was seeing at that time. Obviously, $149K is by no means inexpensive, but at 28K miles and said to be fully documented, this price doesn't seem too bad.
Of course, there are no hardback sport seats or a bright pastel color to really draw our attention. We simply have a car in a nice color combination that looks to have been well cared for. There is absolutely nothing wrong with that, even if maybe it is a little too pretty.
-Rob