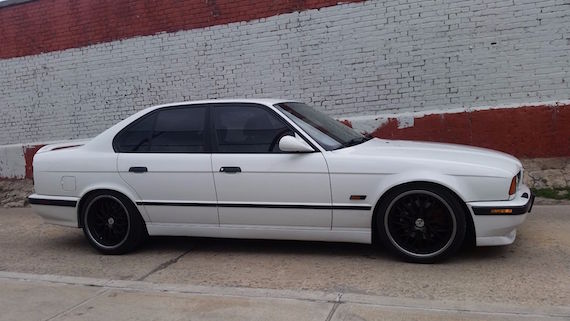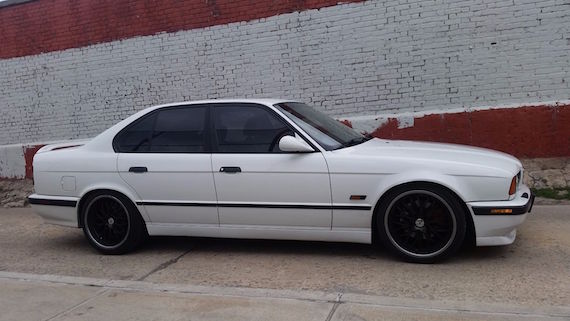 EDIT 3/25/16 – Thanks to our reader Mark who alerted us that this car is misrepresented since he actually owns #4. Further detective work by our readers has shown this is actually an M540i number 3/32 but without its original M540i details. Thanks to our knowledgeable readership for scrutinizing!
Here's a rare slice of BMW M-car, one of the 32 examples of the Canada-only E34 M540i. These were built by BMW Individual at the time, and were a far cry from the badge-happy ///M340iMsportEfficientDynamics, creating the have-your-cake-and-eat-it-too of 90s Bimmers by taking the E34 M5's chosen-one suspension and brakes and mating it with the 540i's grunty V8 and 6-speed fun-lever.
So, sounds like an amazing find, especially with a No-Reserve Auction starting at $4,999. A shockingly low number for such a rare 5er, but its had 10 owners in just 101.5k miles, and it needs shocks, springs, mounts, fan shrouds, cosmetics… it needs. The interior looks to be in good shape, as does the trunk, but the engine bay remains a mystery. If you're handy with the E34 platform, you'll probably have a wealth of options to take get it awesome, but you could probably have a sharp-looking, now intelligently-modified M540i that lives up to its name.
11 Comments