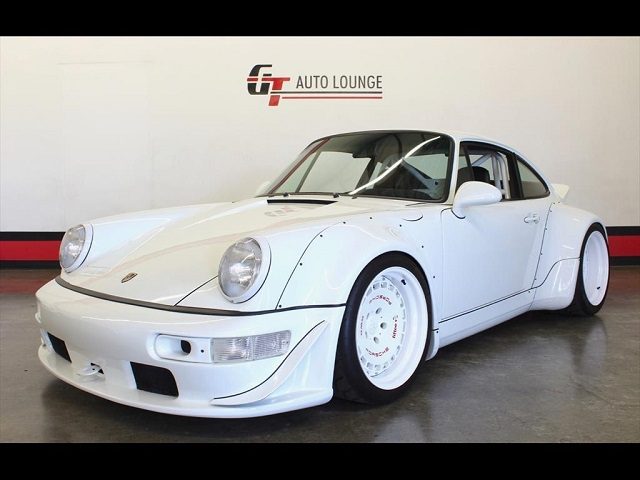 Tuners all have their own unique style and personality, those aspects that let you know immediately what designer is responsible and what to expect from the build itself. Of course, even within a particular tuner's portfolio there can be tremendous variation, but there always are identifying details. Though they can be subtle most 911 fans have little trouble recognizing a RUF 911. Such is the level at which RUF has risen over its many years.
Among Porsches RAUH-Welt Begriff perhaps is the most easily identifiable tuner and also perhaps the most divisive. The man responsible is Akira Nakai who designs each body panel for the individual car to produce some of the most head-turning 911s you will come across. They are not for everyone, especially given that – unlike a tuning house like RUF – the work is largely aesthetic with very little additional performance. As pieces of automotive art they are on another level. The one we see here has been dubbed RWB Hollywood and was based off of a 1991 Porsche 911 Carrera 2 Coupe. It would be very hard to miss if you saw it in a crowd.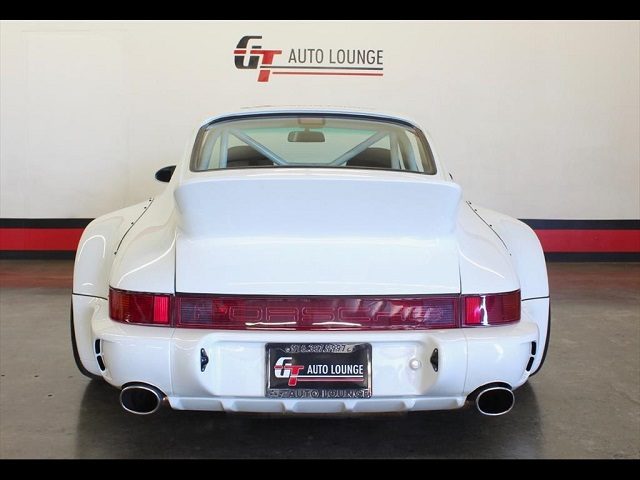 Year: 1992
Model: 911 Carrera 2
Engine: 3.6 liter flat-6
Transmission: 5-speed manual
Mileage: 132,324 mi
Price: $149,999 Buy It Now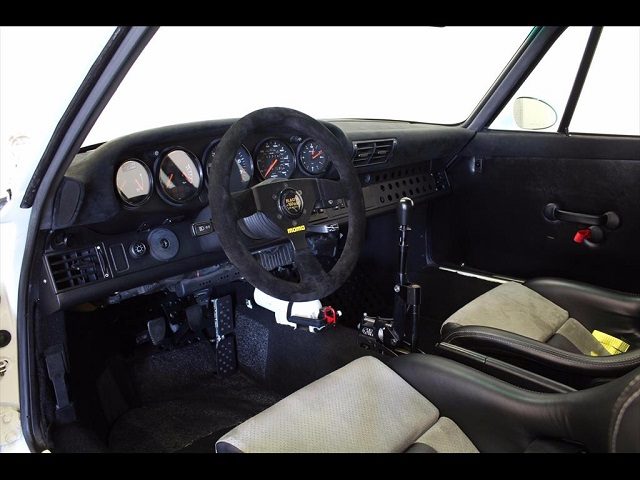 This beautiful Porsche 964, known as RWB Hollywood, was built by the world-renowned Akira Nakai-san of Rauh-Welt Begriff. The car is equipped with a 3.6L Air-cooled engine mated to a G50 manual gearbox. No expense was spared on this build, as you can tell by the extensive list of modifications below; Exterior: Complete strip-down repaint in it's original color Grand Prix White, RWB 964 street kit (fenders, bumpers, rocker panels), Sunroof delete, RSR brake ducts, Clear turn signals, 993 aero mirrors, 993 door handles, Ducktail decklid, H4 headlights, New taillights, New body seals and window seals. Interior & Upholstery: Recaro Pole Position seats in black leather with suede inserts, Sabelt 5-point harnesses, CAE shifter, CYC roll cage and harness bar, RS door cards and door pulls, Momo alcantara steering wheel, RS lightweight carpet, Rear seat delete, Rennline lower dash delete, Rennline perforated pedals, Rennline perforated floorboards, Rennline radio delete panel, Alcantara dash, Suede headliner, Custom professional upholstery in front storage compartment. Wheels / Suspension / Performance: Fifteen52 Evo SC wheels, KW Clubsport coilovers, Toyota R888 tires, Brembo 6-piston race calipers, Many 993 RS suspension components, RS sway bars and bushings, Fabspeed RSR headers, Fabspeed full exhaust. Also included with the car but not shown in pictures is the second trunk lid with race wing, and a new Rauh Welt windshield banner given to us in person by Nakai-san. This is a truly unique and incredible car that can draw crowds at any car show or be enjoyed on your local road course. It is not easy to get on the list to have Nakai-san build an RWB for you, and these cars don't come up for sale often, this is your chance to own one of Nakai's masterpieces. Please call for more details 916-387-9997
As an RWB build goes this one actually looks quite tame in its current configuration. However, it does come with a second trunk lid with attached race wing, which livens up the appearance significantly. The wing is of the typical RWB variety and those hoping for more subtlety – or as much as is possible with such a car – may want to stick to the ducktail. Like all RWB builds this Carrera 2 is wider than the original. Much wider. It's wearing a set of really nice deep dish Evo SC wheels that might just be the best part of the car. The interior receives a full treatment and looks really well done.
Like most of RWB's cars almost everything is for show, but I do have to admit the level of detail on these is outstanding. Porsche itself has been known to create some wild designs for its racing cars and while there is a definite practical application to those designs, for a road car the RWB creations do provide you with a similar sort of look, but without the extreme mechanical limitations of a race car.
-Rob