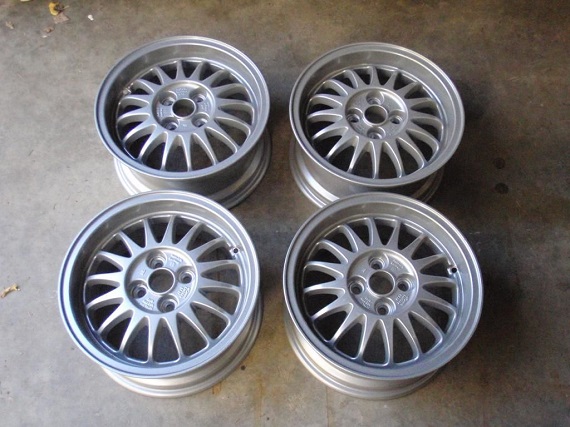 It's another Wednesday and time for another rare wheel roundup! Today I have some more of my favorites lined up, starting with ones close to my heart – Ronal R8 option wheels. These are the lower offset wheels that have the spokes curve in to create a nice lip; were they 4x108mm, rest assured I wouldn't have posted them and they'd be in the mail to me. They're rare to find in either bolt configuration but would suit an early GT/4000, Volkswagen or (gasp!) E21 or E30 well. There are two sets of OZ Racing Vega wheels – one for Porsche, the other for Mercedes-Benz. They're a neat BBS alternative and rare to see. The Audi A3 S-Line wheels may be one you haven't seen before as most of the S-Line cars came with either larger 17″ wheels or the more BBS-esque wheels. Boy, they're cheap – a great rare winter setup, perhaps? The Gotti wheels are so over the top they're almost cool again! And the same goes for the polished Zenders – a rare find with plenty of character to set you apart. What's your favorite?
Price: $775 Buy It Now
Vintage Ronal R8 wheels, 4×100, 15×7, et37 with a 57.1 Centerbore.

Classic deep dish multi spoke rim. Wheels are in great shape.

Wheels are freshly powdercoated. There were a few light scuffs on the lip that the powdercoat basically filled in. Just slightly visible now.

Two spots on back of wheel where powder coat has a slight shade variation. Impossible to capture in pics, it is slight.

No cracks or repairs, wheels are good to go.

Included are 4 Ronal center caps.

Wheels are sold as-is. No returns.

Shipping to lower 48 is $75 via Fedex Ground insured for purchase price.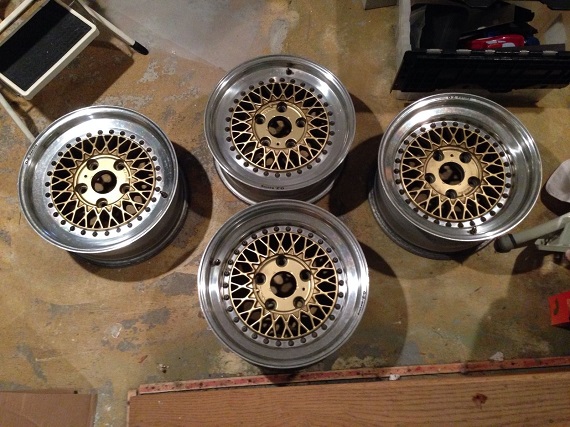 Price: $1,400 Buy It Now
Up for auction is an original set of 16″ 16×7.5 and 16×8.5 OZ Vega, mesh wheels in Porsche 5×130 bolt pattern. These are a direct fit for 911 SC and Carrera. Also early 944 and can be reconfigured in any way you'd like with different lips/barrels. Fantastic original condition with lip stickers still in place. Sold as in photos.

Will ship to ConUS for actual shipping costs. Packed in two boxes.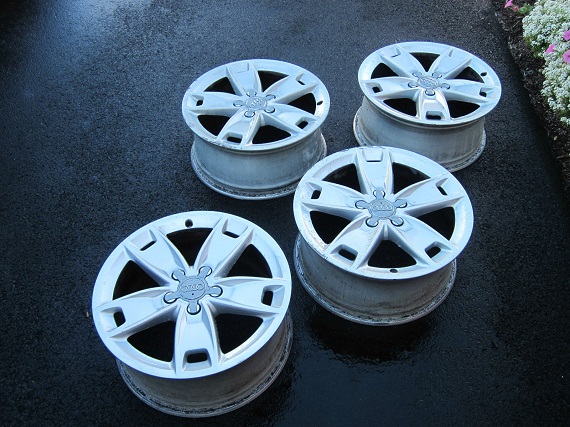 Price: $300 Buy It Now
This is a set of 4 Audi Wheels. None of them are bent, and they have no known faults. See pictures for condition.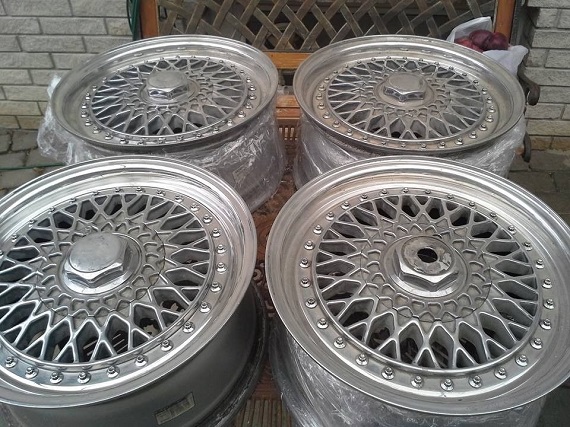 Price: $825 Buy It Now
OZ Vega 2-teilige Felgen in 15 Zoll

7Jx15 ET33
5×112 mm
Private sale, no warranty or refund.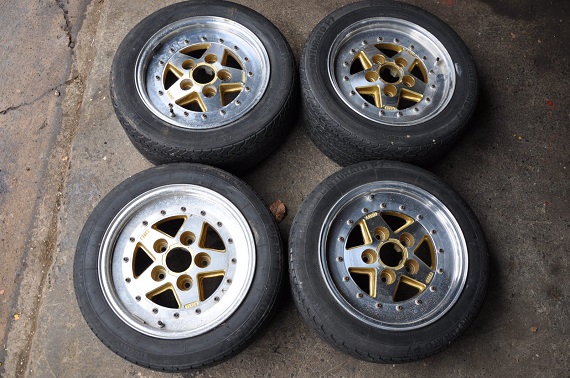 Price: $900 Buy It Now
A beautiful set of authentic Gotti J55A two-piece wheels off a 1980s Porsche 911. No rash, no cracks, and in terrific original shape. These wheels have never been repainted, refurbished, or restored which is becoming a hard thing to find. Therefore, you may choose to clean and buff them up and they will clean up just marvelously. They are off my daily driver Porsche. Wheels are straight and true and mounted with older but usable Pirelli Cinturano P7s.

Rears are 15×8.5, tires p225/50/15

Fronts are 15×8, tires p205/50/15

Bolt pattern: 5×130

No lugs includes.

**Note: I would prefer local-pickup, however, if you need shipping, I will remove tires for convenience and ship WHEELS ONLY. Priced very reasonably for the wheels alone. Please contact prior to purchasing to confirm these arrangements.

Thanks!

Baz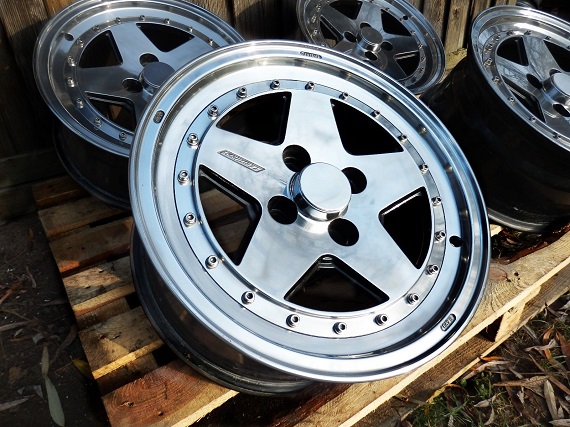 Price: $890 Buy It Now
Genuine Zender Sport Wheels
For sale Genuine wheels produced by Zender in 80s.

Fronts are fully polished , barrels painted in black matt

15′ 4×7′ et e20 4×100
One piece wheels *

Perfect for classic cars ! Not repaired , no bent

Wheels were not used after renovation

Shipping cost
Europe 140$
Usa 290$
-Carter