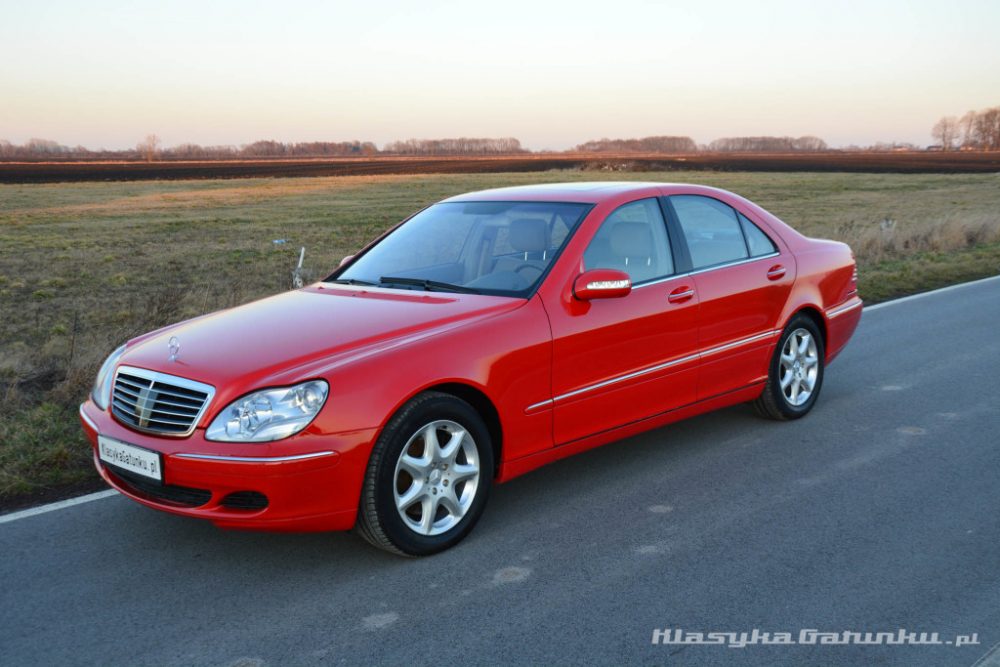 Red is a funny color when it comes to cars. Coupe or sports sedan? Sure, looks great. Full-size luxury sedan or SUV? Are you out of your mind? Even when it is offered on a SUV, it is usually in a much softer red that borders on burgundy. Same with the full-size sedans, a soft red. However, sometimes you do find the rare luxury sedan finished in the brightest red you can think of and it catches you off guard. Wouldn't you have it, this is exactly what we have today in the 2003 Mercedes-Benz S500 I found up for sale in Poland. It is literally called "Magma Red" and isn't shy about it. The thing is, I'm not sure if I like it just because it's different or because it actually looks good.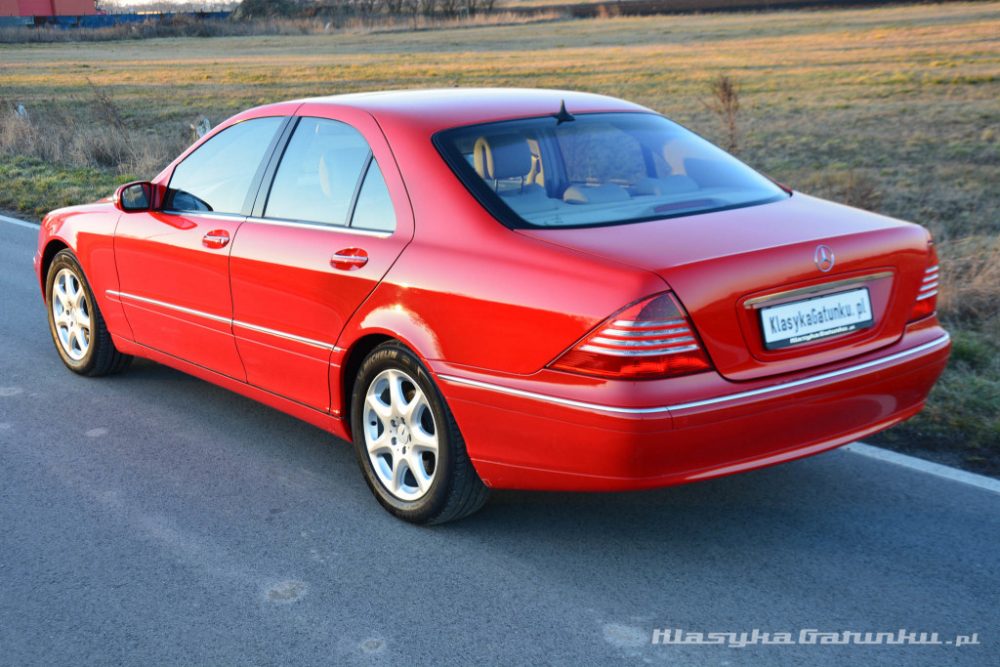 Year: 2003
Model: S500
VIN: N/A
Engine: 5.0 liter V8
Transmission: 5-speed automatic
Mileage: 212,779 km (113,000 mi)
Location: Wrocław, Poland
Price: 47,500zł ($12,123)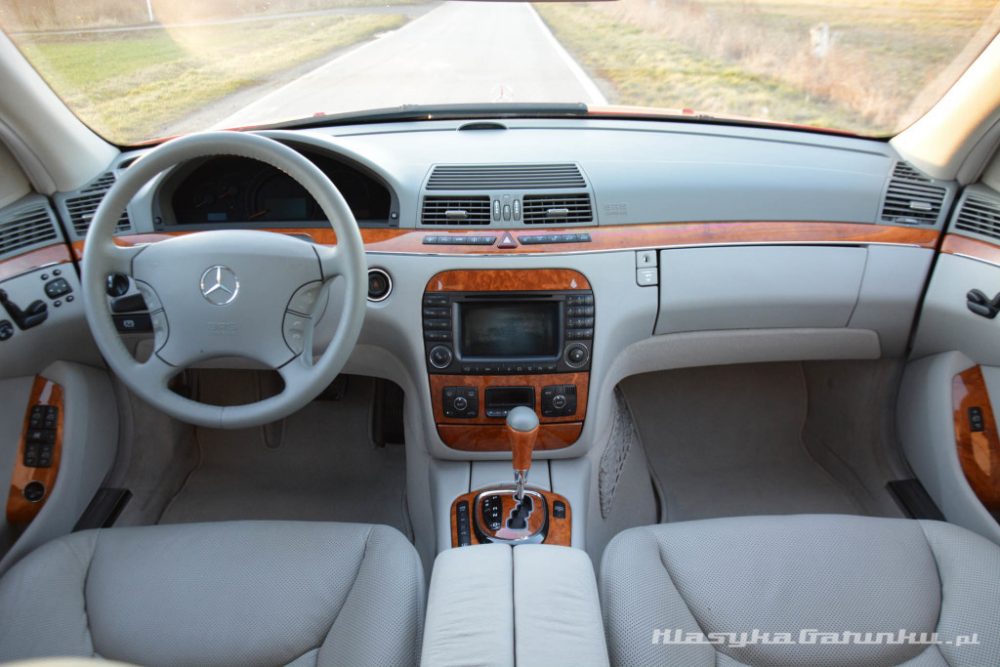 The subject of sale is the Mercedes S500 4Matic in "586 Magmarot" with gray leather upholstery "Alpacagrau". Brought from Sankt Gallen, Szwajcaria, directly from the first owner, the company's president "Braun". Preserved in very good condition with minimal traces of use. Mercedes was garaged and serviced according to the manufacturer. As new it was produced according to. customer specifications along with varnish made on request, not available in the w220 color palette. Full Service with a book containing entries only from dealers of Mercedes-Benz.

Body preserved in perfect condition, without any visible signs of corrosion or damage, dents. If it's important for someone still has a majority in the first – paint factory. A few minor splinters in the front of the body. The bottom of the bay and wheel arches preserved in very good condition, with a slight coating on the factory silencers.

The interior is complete, no visible signs of wear. Leather upholstery preserved in excellent condition, It is still dull, there are no damages or wytarć. No cracked or plastics poniszczonych. Wood trim in perfect condition. Komplet fabrycznych dywaników welurowych, that look like new. All additional equipment efficiently. No damage from the sun or moisture.

Wheels do not have any cavities or obcierek, They were never renewed. A set of good tires.

Spare wheel unused, complete set of tools in the trunk. A new Mercedes-Benz Gloria fire extinguisher will be included in the price.

Completed works: replacement of front shock absorbers with new ones, replacing the filaments of the front lamps and other blown bulbs, repair of one inverter.

We guarantee the authenticity of progress in each of our cars.

Cena zawiera kompletne opłaty, które zostały już wykonane. The car in this price you receive full tank, translations of documents, pierwszym przeglądem technicznym, insurance OC 30 dni, ready for registration in Poland.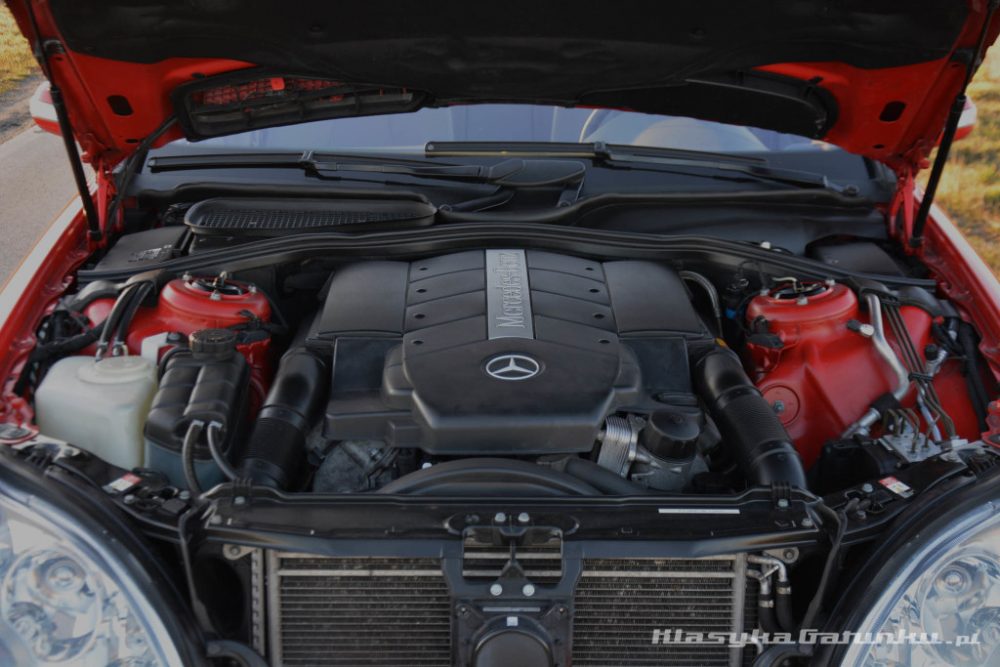 Much like most used luxury cars in Poland, they usually come from another European county and end up there once they've moved on to new things. This one was originally sold new in Switzerland to a business executive and actually has covered an impressive 113,000 miles. Looking at the condition, I thought this one might be a low-mileage example, but clearly not the case this time around. Inside, typical uninspiring W220 with no crazy colors going on. I think I might have optioned this one with black leather, but I'm sure it was difficult enough to get Mercedes to paint this one in Magma Red in the first place.
This one is priced at over $12,000, which seems really high to me given the mileage. This example also doesn't have the more desirable AMG wheels and bodywork that transforms the W220, so I'm not seeing justification here for the high price. I can't imagine the list of buyers is too long on this one either given the color, so this one has me scratching my head a little. Either way, a curious example and fun to know it's out there.
– Andrew