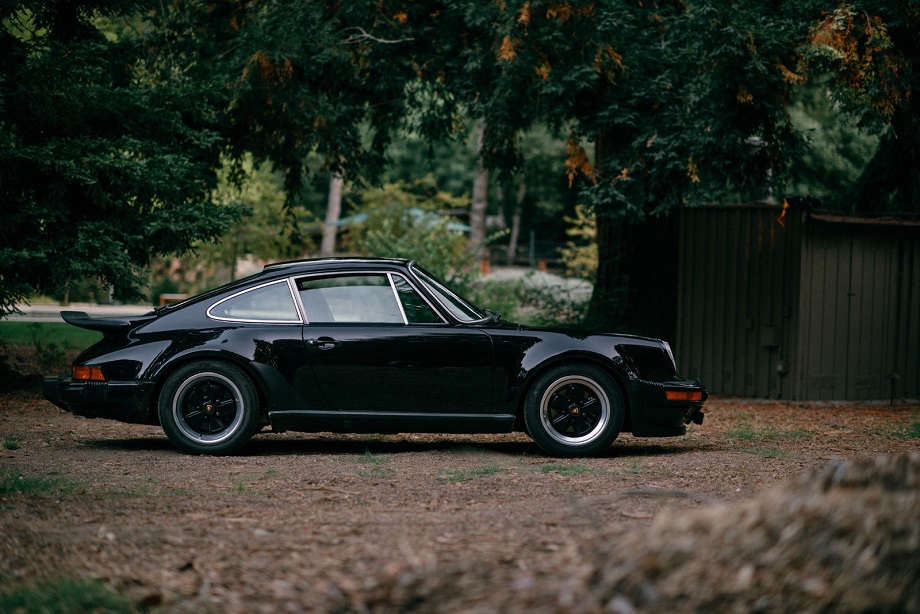 I've featured a lot of 930s lately. More to the point: a lot of early 930s, especially the original 3.0-liter models. Before moving on to some other 911s I want to look at one more. This one didn't make my roundup from the weekend because I mostly was searching for bright and unique colors for that post. This one is black so it wouldn't have made the cut. But it's quite unique in its own way so worthy of its own post.
While less unique black on black 911s and 930s have their own appeal and their own cadre of fans. For some buyers nothing other than black will do. When used as the color for a car like the 930 that exterior matches the persona of the car itself. Nothing here is to be trifled with. So the color may be common, but that doesn't mean there's little appeal.
This particular example, a 1977 Porsche 930 located in California, appears to have lead a somewhat forgotten life such that it sits now with a mere 18,800 miles on it. At some point in its distant past it was locked away in storage until "found" in 2005. It appears to be mostly original condition and is said to be numbers matching.
1 Comment