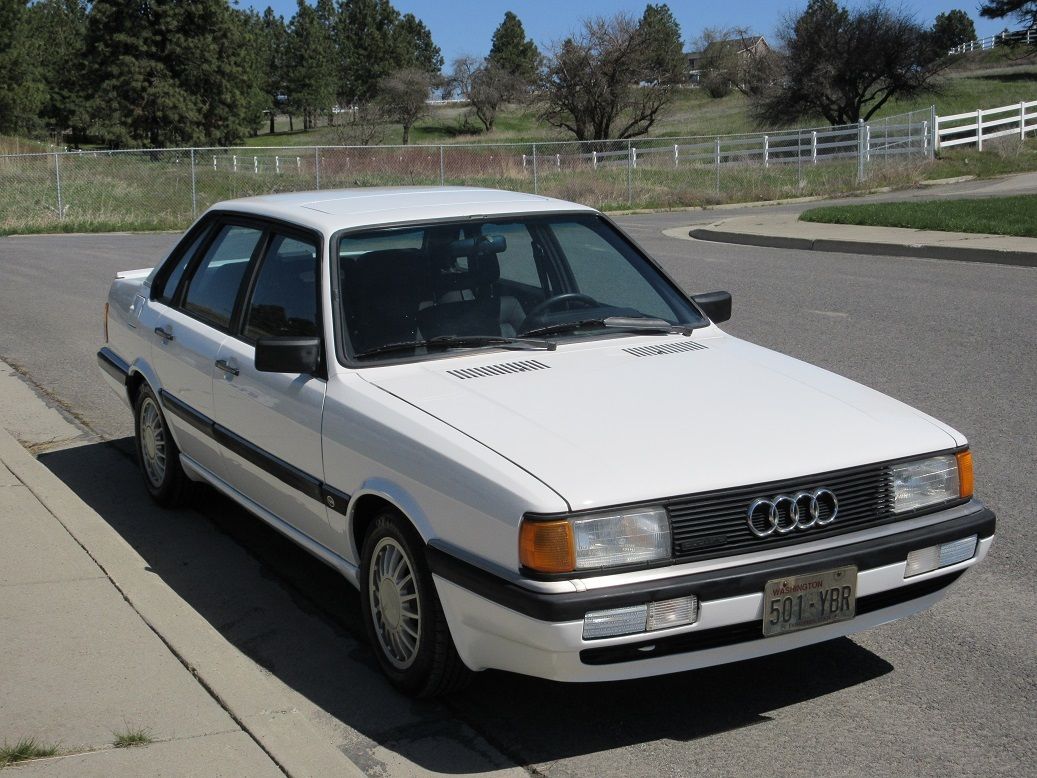 You either get old Audis, or you absolutely don't.
It's something I've never quite understood. Put a 1985 Audi 4000CS quattro next to a 1985 BMW 3-series, and the Audi looked more slick. The interior details were certainly on par with the BMW, too. Tech? Sure, the Type 85 had basically all the same gadgets that came on the E30, too – which is to say, not many. Electric windows, sunroof, power antenna, power locks were pretty much standard fare in the marketplace by that point in the near-luxury class. The Audi was reasonably quiet going down the road, fit five in a pinch, had a reasonably sized trunk and got reasonable mileage – though admittedly the "power of six, economy of four" idea of the inline-5 worked out generally in the 'economy of a 6', power of a 4 direction. The quattro also featured fully independent suspension, 4-wheel disc brakes and sway bars front and rear. None of this was particularly revolutionary at the time.
What was somewhat revolutionary, though, was what Audi had done in 1983. No, it wasn't the introduction of all-wheel drive; the Quattro had already been on the market for a few years, and in all honesty the Jensen FF well and truly beat it to the technology by a full decade and a half. Unorthodox, though, was taking that basic supercar (for the day) platform at plunking it in the more reasonably priced 4000 model. Removing the turbo and boxflares reduced the asking price by over 50%, yet you got 90% plus of the Quattro's performance and driving experience. For an entire generation of rally enthusiasts and VW fans, the 4000 quattro was legendary even while it was still on sale. BMW owners would quip that it was slow and underpowered (apparently, in that case, never having driven an early 318i); Mercedes-Benz enthusiasts would counter that the W201 was better built. They're probably both right, but to me, they just didn't get it.
In total, Audi managed to sell around 16,500 of the model over four production years here. That was a resounding success compared to the 664 Quattros the company sold in five years of being offered. There were few cosmetic changes outside of the 1985 entire range refresh; it's virtually impossible to tell a 1986 and 1987 model apart, for example. The 4000CS quattro was my first car, and so I formed an intimate attachment to it; though I was faced with the choice of which to keep (Coupe or quattro) in 2003 and chose the track-focused two-door, my love for the all-wheel drive model persists. When this lower mileage, pristine '87 in the same Alpine White I owned popped up for sale in the Pacific Northwest, the flood of memories could only be navigated with both differentials locked: